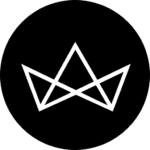 Burma Burma launches its limited edition Thingyan Menu and we got an exclusive preview!
Burma Burma, an authentic Burmese restaurant and Tea Room, has launched a limited edition Thingyan (Burmese New Year) Menu in Mumbai,  and we checked it out. Home-style cooking, reinvention of traditional snacks and local use of modern-day healthy ingredients is the highlight of this year's Thingyan Menu.
Burma Burma Mumbai is located in the quaint bylanes of Kala Ghoda in South Bombay. This eatery's interiors are vibrant and colourful. Exquisite artefacts from Myanmar have been placed throughout the restaurant. Delicate paper fans hang from the ceiling and Burmese showpieces and artwork are displayed prominently in this intimate restaurant.
We are greeted by an enthusiastic team lead by Manager Sanil Tare. We began our special Thingyan meal with the Rainbow Soup (kidney beans, taro and moringa leaves) and Bamboo Shoot and Water Chestnut Soup. Both soups were scrumptious, light and refreshing, ideal for Mumbai summers. From the appetiser section, we tried the Corn Salad (corn kernels, sweet and tamarind dressing) and Grill That 'Bao' (black fungus in a steamed bao). The Corn Salad was a delight—its dressing offered the perfect level of tanginess, while the bao was a delectable small bite.
While we waited for our main—The Village Set, we munched on some mixed nuts, spicy mango salad and plums. Since sharing and community meals are at the heart of Burmese culture, this year's Thingyan Menu's special is The Village Set —a sharing meal comprising of
small plates
of multiple dishes. The Village Set comprises of all the main dishes from the Thingyan Menu including the Spicy Avocado Tea Leaf Salad, Spring Onion Crisps, Quack Palata, Si Chet Khowsuey, Mustard Edamame Rice, Black Bean Curry, Tofu and Water Chestnuts Stir Fry and a Tamarind Cooler.
All the dishes in the Village Set were packed with flavour, and were unique and delicious. Our favourites were the Avocado Salad, the Si Chet Khowsuey, the Palata and the Black Bean Curry. Our meal was accompanied with a number of refreshing beverages. We especially enjoyed the Iced Milk Tea and Summer of '19—a passion fruit, pineapple and mango cooler. For dessert, we had a coconut ice-cream concoction and a deconstructed apple crumble. Both desserts were surprisingly well balanced and delicious.
Speaking on this
new menu
, Ankit Gupta, the owner of Burma Burma says, "We strive to push the envelope further every year with the Thingyan Menu. This year the menu has been carefully curated in tandem with our travels to the countryside, southern and central region of Burma. The concept of sharing food and community dining is integral to several countries and Burma is no different, an aspect we explored last year thereby giving life to the Village Set that is a part of the Thingyan Menu. A lot of passion, thought, planning has gone into this special, limited edition menu and we are excited to see how Mumbai reacts to the same."
Make your way to Burma Burma for the Thingyan Menu to discover offbeat flavours in a lively and relaxed setting. The Thingyan Menu is available at Burma Burma Mumbai from 17th May to 2nd June and in Bangalore from 10th May to 26th May.
All images: Courtesy Burma Burma