We're all too familiar with the NH4 route or the Mumbai-Lonavala drive, but here's a pit stop you need to make – Saltt by Oleander Farms, Karjat.
Being the country's financial capital, Mumbai has always operated at a pace of its own and doesn't seem to ever really slow down. With the booming roars of the stock markets during the day or the flamboyant cheers of the night being painted red, I've realized that tuning out of the noise can be difficult, which is why we often head to the outside of town to find sanctuary. Either to tropical havens down at nearby beaches or driving to the mountains. Focusing on the latter, one of the roads we most often take is the NH4 – The nearly two hour drive from Mumbai to Lonavala. However, on the very same route and half an hour prior to your destination, there's something special waiting for you. 
LSA Reviews: Saltt, the Karjat farmhouse everyone's eager to drive to
While in last year's lockdown, 22-year-old Aaliya Ahuja decided to flip her family farmhouse into a charming hub for luxe bohemians. Saltt by Oleander Farms, Karjat isn't your regular snack-stop-spot while you drive, it's designed to offer the modern elegance and comfort of dining, while you're on the go. With a kitchen that houses three cuisines – European, Indian and Asian, the magic sprawls all across their 100-acre property. The dining space comes with a view of Aaliya's father's vintage garage. I would've called it a collection, but it's more like a mini car museum. As you walk through those doors, you feel like you've gone back to the 60s, where cars were designed with to be timeless icons.
We drove down 70-kms to this one-of-a-kind property to tell you why you need to. Here's all about our experience at Saltt, Oleander Farms, Karjat.
In my opinion, it's always better to have a drive like this planned out and if you're doing so, go there for dinner instead of lunch. What took us a little under two hours on a Friday, could be done in much lesser time if you plan your day well and leave early enough. So what's the hype about? Oleander Farms simply perfected that ol' farmhouse experience and turned it into a modern hipster's heaven. But at a same time, it's also putting luxe dining on the NH4 map. With a massive lawn, an exotic petting zoo, a vintage car collection, they even have a mini-theatre, a nursery and a brewery coming up. We're truly excited to see that.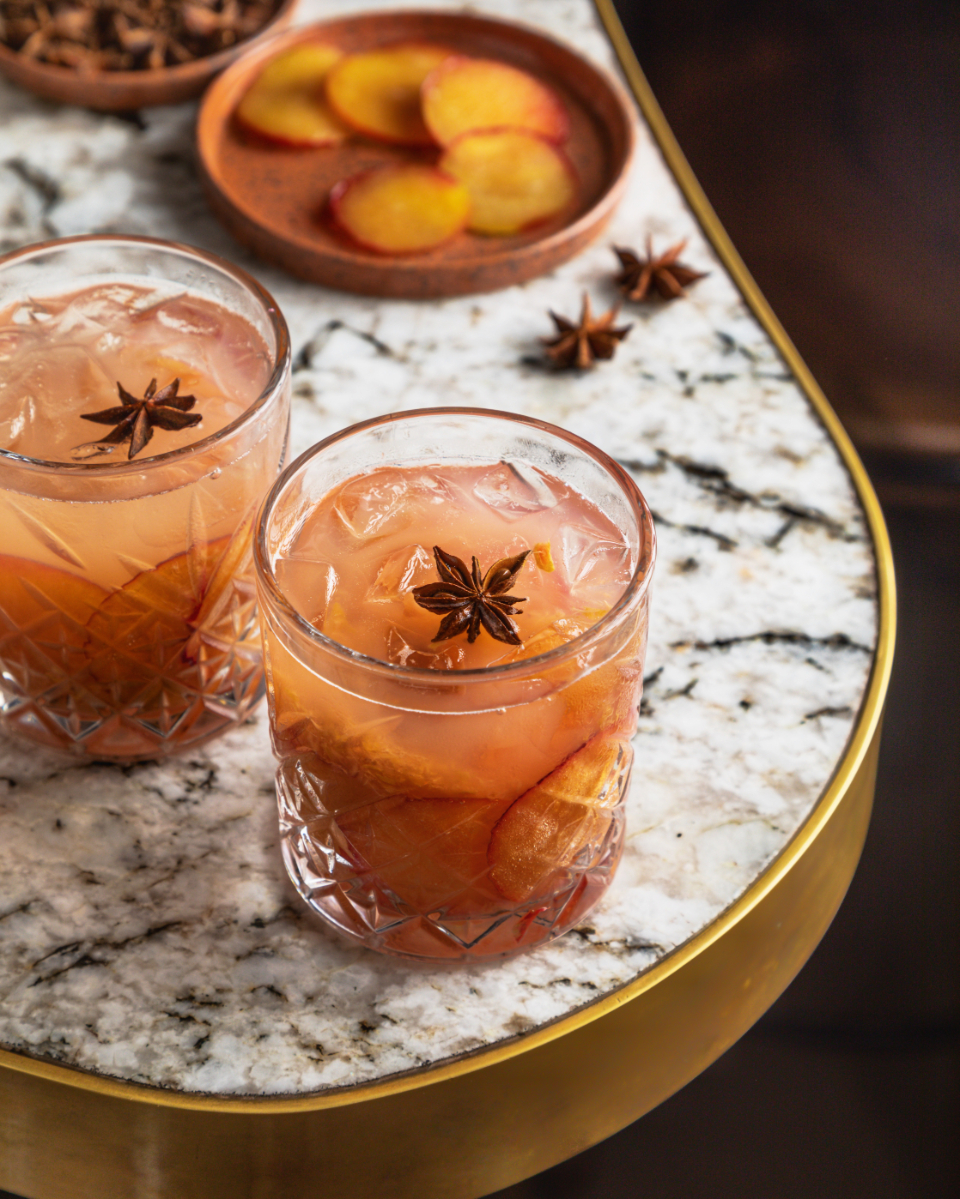 Saltt, is Oleander Farm's dining name. The restaurant seems like they've modernized a barn with a chic white and rustic wooden twist. As mentioned before, the menu splits into three sections – European, Asian and Indian. We started off our evening with some Butter Garlic Prawns and Jerk Chicken. What was interesting about these two dishes was that the meat was very fresh and juicy. We accompanied these dishes with a Detox Nectar and a Spicy Plum. The Detox Nectar was certainly for those who love experimenting with new cocktails. Based with gin, it's a cool sip of beetroot juice but with the munch of hibiscus and cinnamon. On the other hand, the Spicy Plum is a pure whiskey man's drink but with a touch of clove.
Next up, we went for a classic Pepperoni and Olive Pizza and accompanied that with a Dutch Nectar. Perfectly crisp and soft to the top, I can say that Saltt can cook some great Italian food. I certainly recommend trying out this gin cocktail. More so, it's even something I'd like to try during the day. It blended with coconut water and topped with aromatic bitters.
Finally, for our main course we decided to go Indian. Their Ghosht Nihari did absolute justice to that nalli. While the meat was perfectly slow-cooked, I actually think the nihari was overpacked with flavor. I found it to be a bit heavy even for Nihari standards. On the other hand, if you're looking to go for a Euro dinner, try the Artichoke Risotto.
I think I loved the desert section best at Salt. Our top picks would be the Salted Caramel Mouse and the Tres Leches. The one that really had my heart was the Tres Leches though, a vanilla milk cake that's enriched with fresh cream and dusted in pista. The Mouse on the other hand, tasted good but don't forget to scoop the caramel around it, it enriches the flavor.
Address: Saltt, Oleander Farms Pvt Ltd, Karjat chowk road, vavarle village karjat, khalapur, Maharashtra – 410206.
Timings: 12 pm – 12 am
Ambience: Quiet, Family-Friendly
Prices: Rs 2000 for two (without alcohol)
All images: Courtesy brand