Strawberry tarts are my weakness. Over the years, it has become routine during international trips for me to keep a special budget aside for that (typically) heartily priced, perfect combination of golden-brown crust filled with custard and topped with fresh strawberries dessert. Because trying to find a nicely done one at home has been futile. So, when I heard that the world renowned, 130-year-old (and personal favourite) Paul, was opening a cafe in Gurgaon, I was eagerly waiting to try their faultless strawberry tart. The wait ended last week, when they finally opened doors to their outlet at Ambience Mall. And here's our review of their first day in India.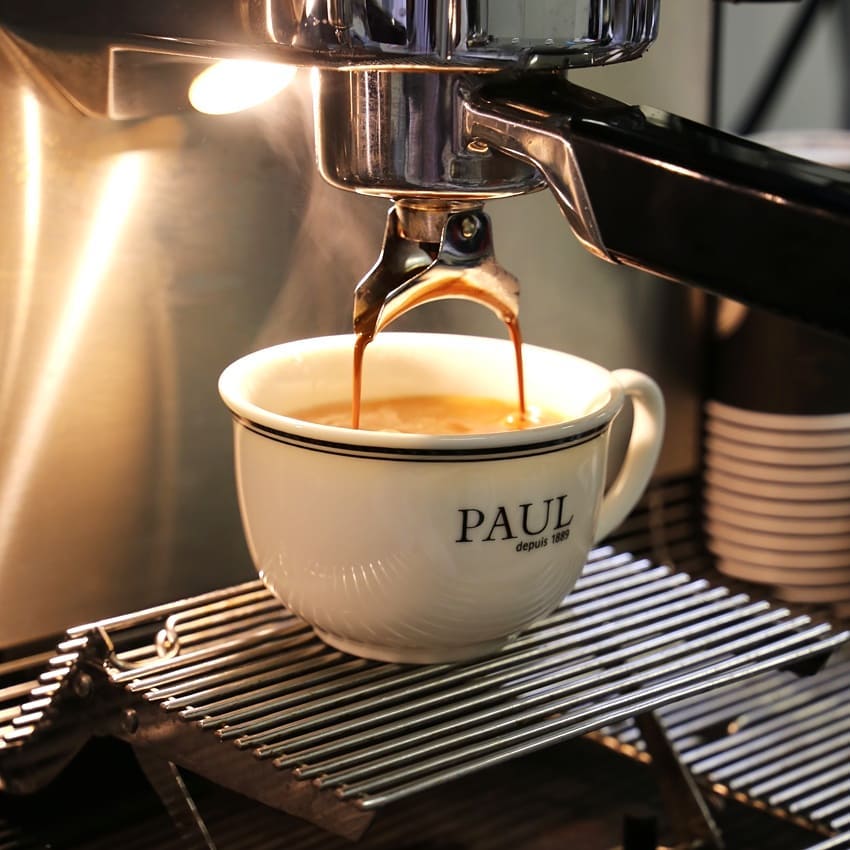 Ambience
The cafe looks on to the highway, with floor-to-ceiling windows bringing out the French essence. Brightly lit, the sizeable chairs and large tables are a welcome change from the too-small-to-hold-food tabletops usually found at cafes.
Food
The menu comprises coffees, teas, deserts, and savoury offerings such as quiches and tartines. While the staff couldn't apprise us of the beans being used for the coffee, it is good quality, bringing out the strong coffee flavour even in a cappuccino. Same for the iced latte, which couldn't drown the coffee notes despite the vanilla ice-cream topping. However, the Gourmandise, a pastry stuffed with melted chocolate chips and vanilla pastry cream, was underwhelming. The pastry was a tad stretchy, as if the oils from the butter had leaked out, and the cream couldn't be tasted – chocolate was its only saving grace.
The waffles, on the other hand, were pure indulgence. With an ideal crunch, it leads to a buttery-creamy bite, making for-a-melt-in-your-mouth treat. The maple syrup was rich – none of the synthetic taste (hard to find here) – with fresh vanilla ice cream and strawberries enhancing the waffles. The Almond Chocolate Turnover comes with a pastry encasing chocolate, topped with toasted almond flakes. The pastry was done well here, with the nutty flavour leading to flaky bits doused in chocolate. It was perfect in the Danish Pastry as well, the slightly sweet notes topped with raisins, taking the flavour a notch higher when heated upon request. The croissant too is buttery and light as should be, but may be just a tad high on the egg flavour. Verdict
We didn't try the savoury section yet, which features soups, pizzas, roast chicken, fried calamari, and more. A French café doing coffee, desserts, and pastries as should be (for the major part of it), Paul is a welcome addition to the capital's growing café culture.
Opening hours: From 8 am-12 am, all days
Recommended dishes: Waffles
Price: Rs 1,500 for two
Noise level: Low
Service: Attentive and very helpful
All images: Courtesy Paul India Instagram