We visited the newly opened Bastian in Worli. Evolved, yet staying true to its Bandra roots, here's how Bastian reinvented itself to match the flair of South Bombay.
Right at the heart of Bandra, staying true to the local culinary delicacies, is Bastian – a seafood house that's popular with Bollywood celebrities that adds an uber-luxe twist to food the region loves most. Dropping another pin on their culinary map, they now have their second address in Worli. But this time, keeping up to their Bandra suave, they've expanded to a space that resembles a grand Greek hall. We're talking about a 40-foot ceiling and a 28-foot tall bar, accessible by a funky elevator. All in all, it can house 200 of South Bombay's finest.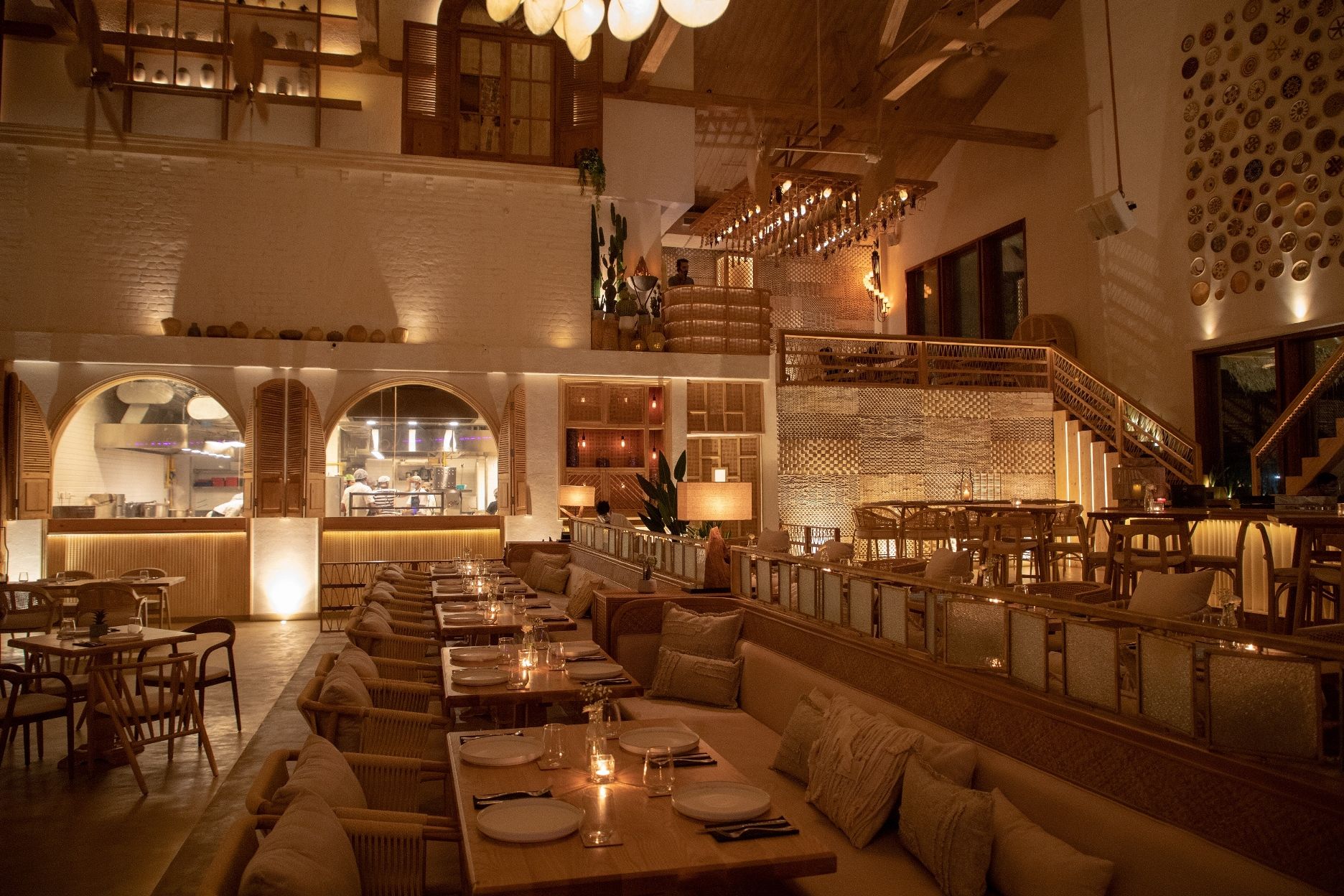 The finest seat in the house is the balcony overlooking the large dining space and with a view of a grand ceiling that's graced my elegant, oversized wooden-like fans and warm yellow lights. Their 'subtle-meets-drama' aesthetic is prominent. The menu, apart from 'littles', which implies small plates, also features a section called 'robata', this will undoubtedly catch your eye first.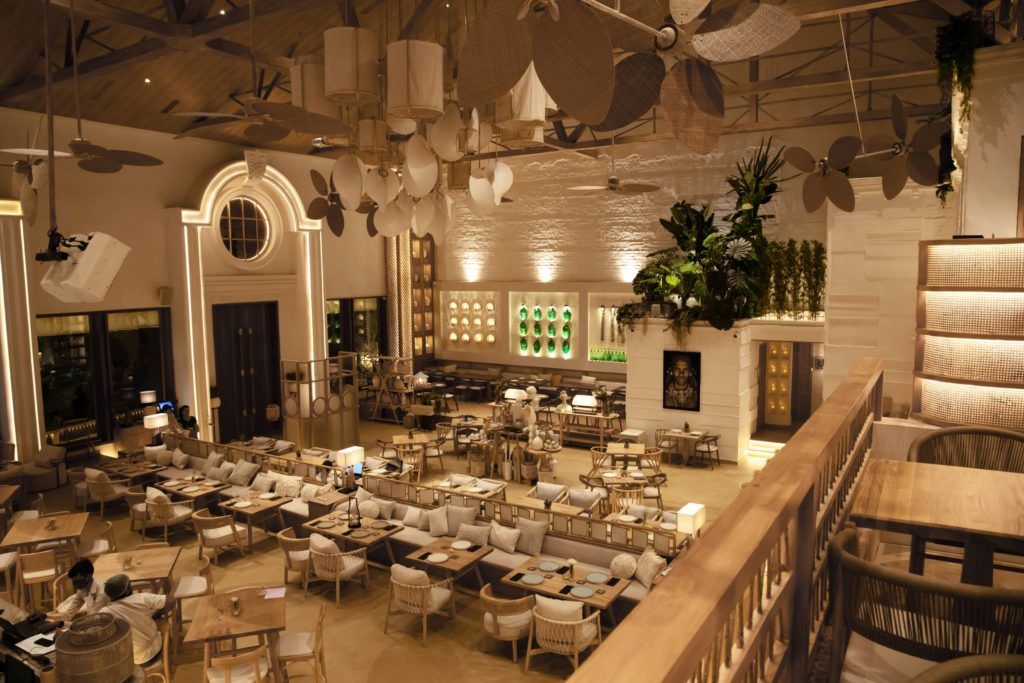 We were curious to see what part of the old Bandra Bastian we'd find here and what part would be new. Highlighting the best of the night, here's our experience.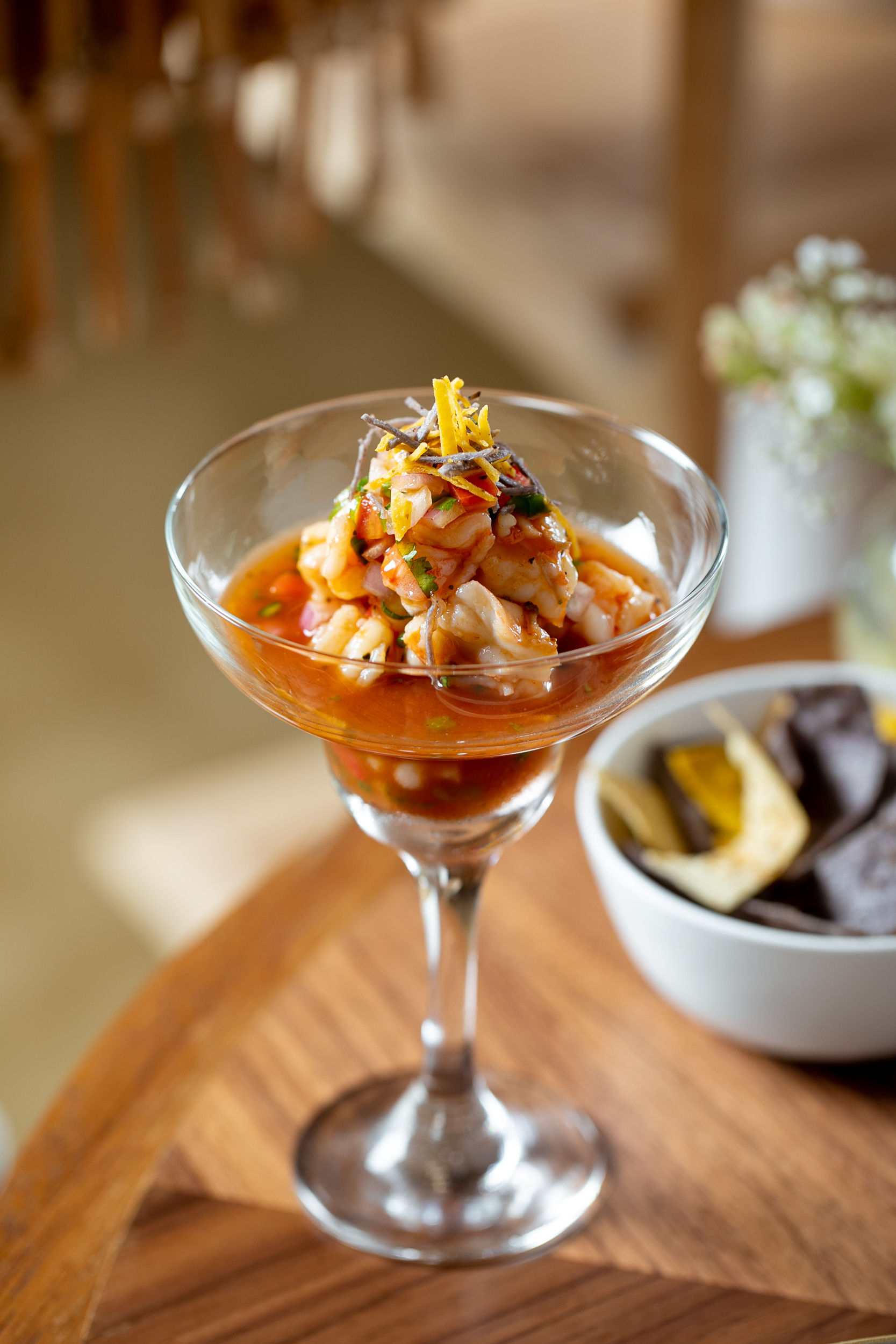 We knew that Bastian takes pride in their pescatarian affairs, so we knew right where to start. We began our evening with a cold-served Shrimp Cocktail and from their 'robata' section, a Prawns Pallapa. To accompany this, a Clover Club and a Appleberry Rocks. The shrimp was actually great to start with, it was light, fresh and had just the right amount of sweet and spice. The prawns on the other hand, was crispy and takes a play out of local cooking books, the desiccated coconut and scallion was testimony for that. Again, fresh and light.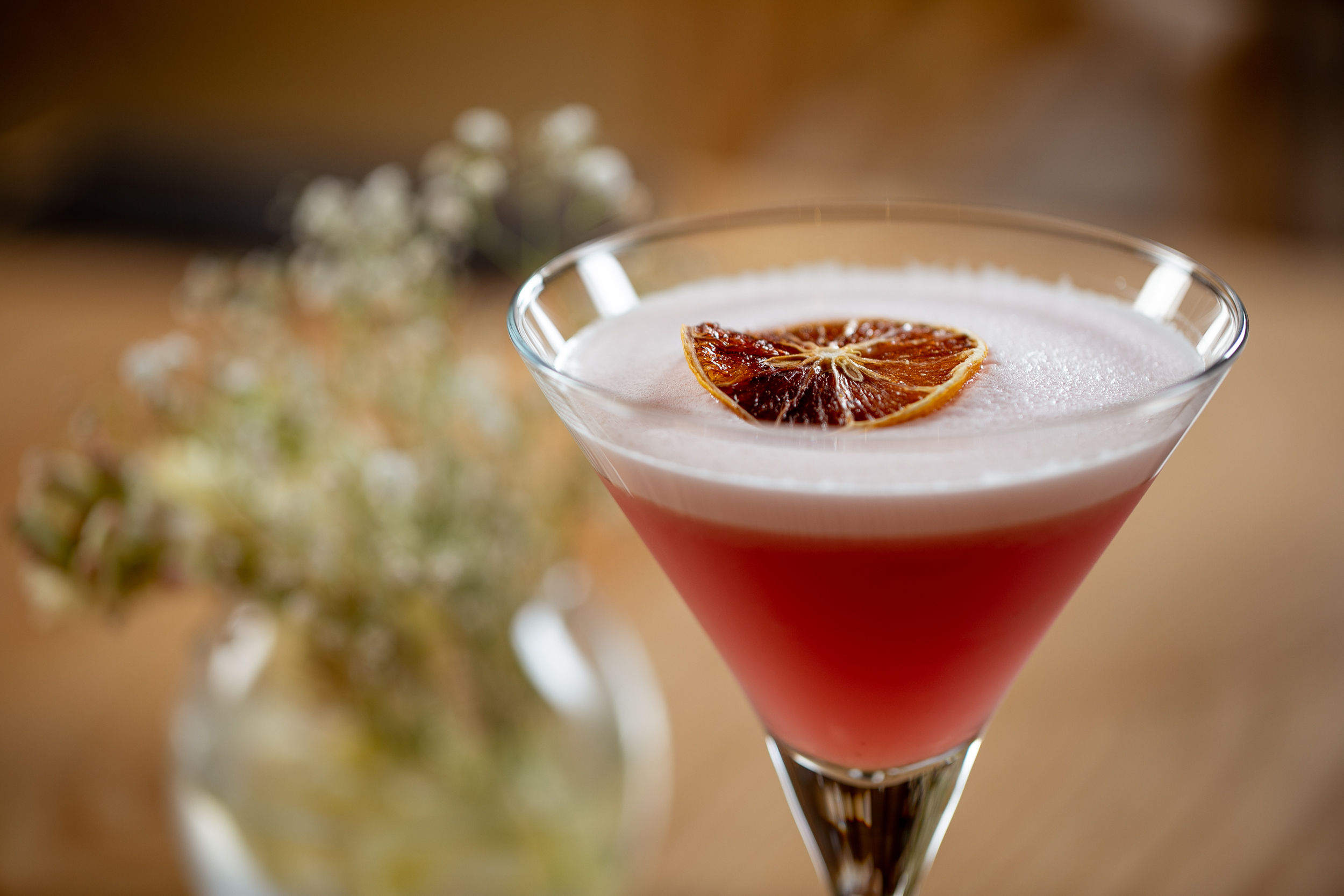 When it comes to the drinks, the Clover Club is an absolute gin lady's drink. It made for a smooth velveteen sip but with a punch of Tanqueray Gin. The Appleberry Rocks on the other hand, was a bourbon drink that we'd prefer having on a Wednesday instead of Friday. It's a great cocktail to sip on to keep things light and easy, without worrying about having two too many.
Next up, the Al Pastor Pork and Lobster Tail with Miso Garlic Butter. We clubbed this with two heavy hitters from the bar, the Bastian Sour and Bastian for President. It was these dishes that impressed me the most at the Bastian Worli. The pork and the sauce it came in, was simply a melody of rich red meat and powerful flavors. The lobster tail, which is something I've been eager to try, especially after my visit at their Bandra outlet, to see if it would be up to par. Well, it certainly was. Although, I would've liked some more garnishing to the top, just to add some more spice to the mix. Even then, it was one good lobster tail.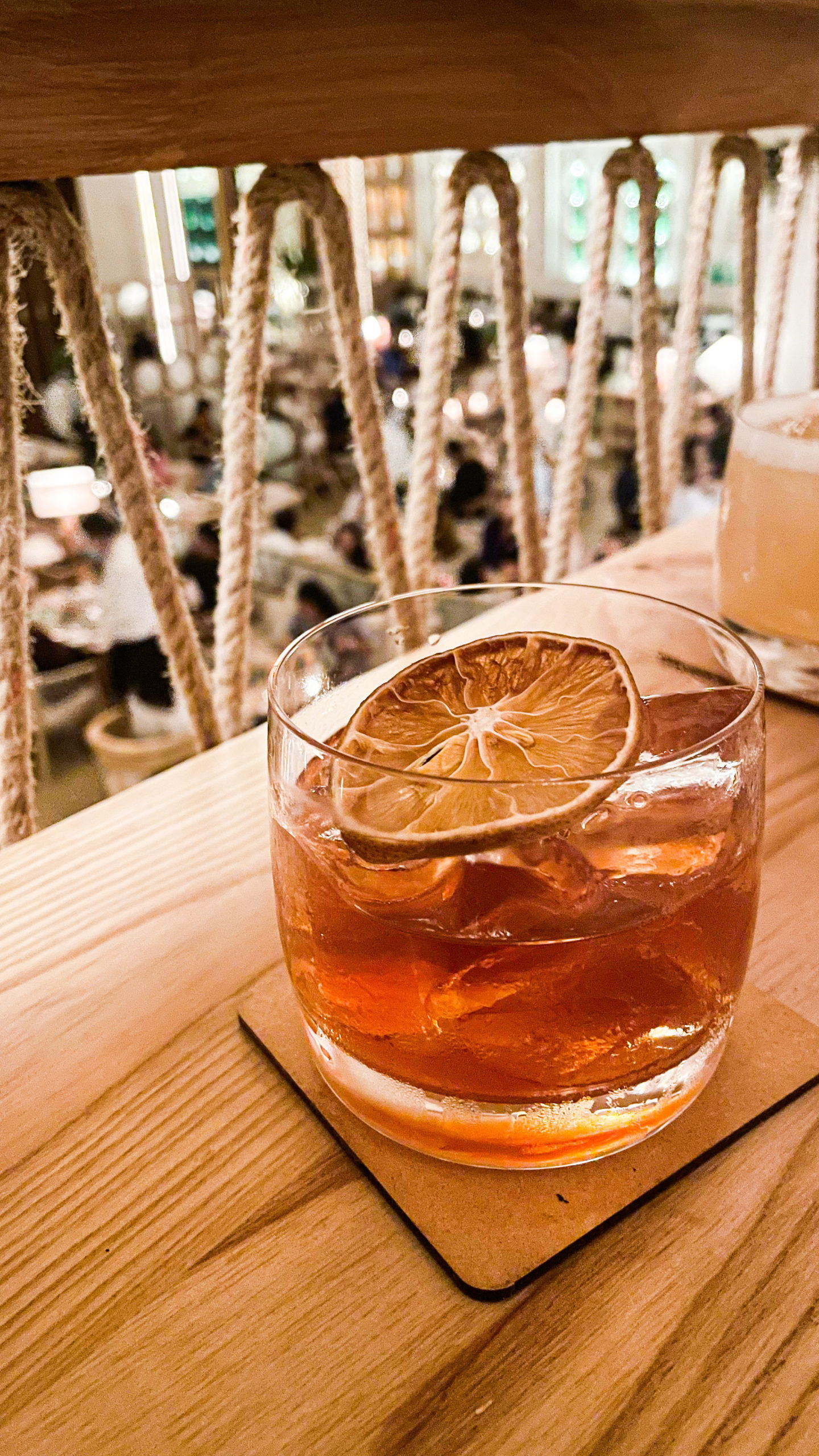 If there's one drink I'm going back to the Bastion Worli for, it's the Bastian for President. Bacardi Oro and black rums stirred with grenadine, triple sec and martini rosso, that's a winning combination and promises a serious punch of flavour with every sip. The Bastian Sour, as the name suggests, is their take on the classic. The addition of homemade date syrup was certainly interesting, I liked that.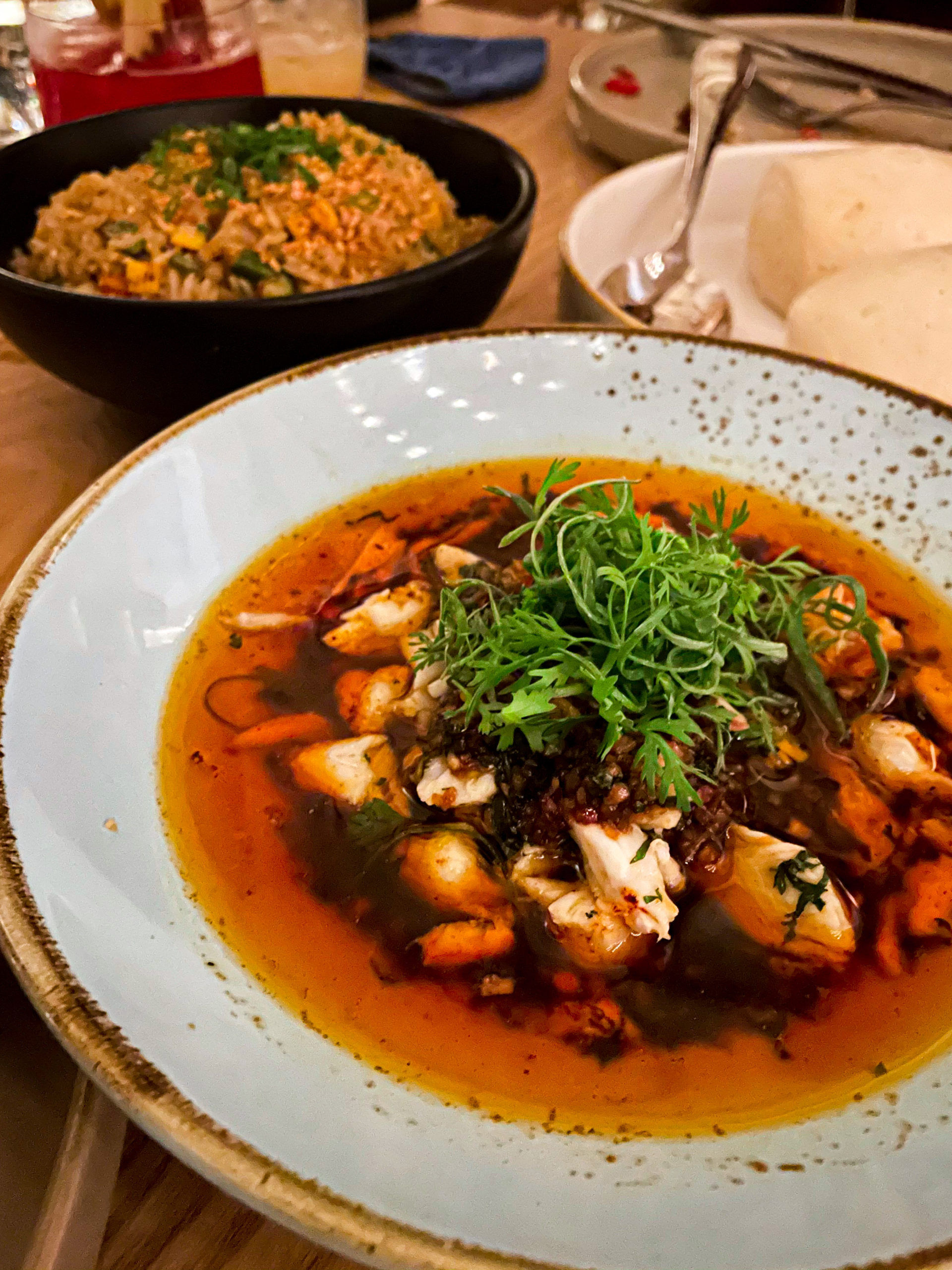 Before we made our way to our main course, I was curious to try the Japanese Chicken Meatballs that came in a teriyaki and togarashi mix. One of the small plates I would surely recommend, the subtle play of  Japanese flavours and the tenderness of the chicken was a winner for me. Something we don't see very often. Finally, the main course. We thought we'd go with every pescatarian's delight, the Burnt Chili Garlic Crab with Mini Mantou and Fried Rice. I always judge a place by how they cook their crab, and especially their attempt at a burnt chili garlic. The garlic chili friend rice and the crab came together perfectly. It was just the right amount of spice and flavour to compliment the delicate crab meat.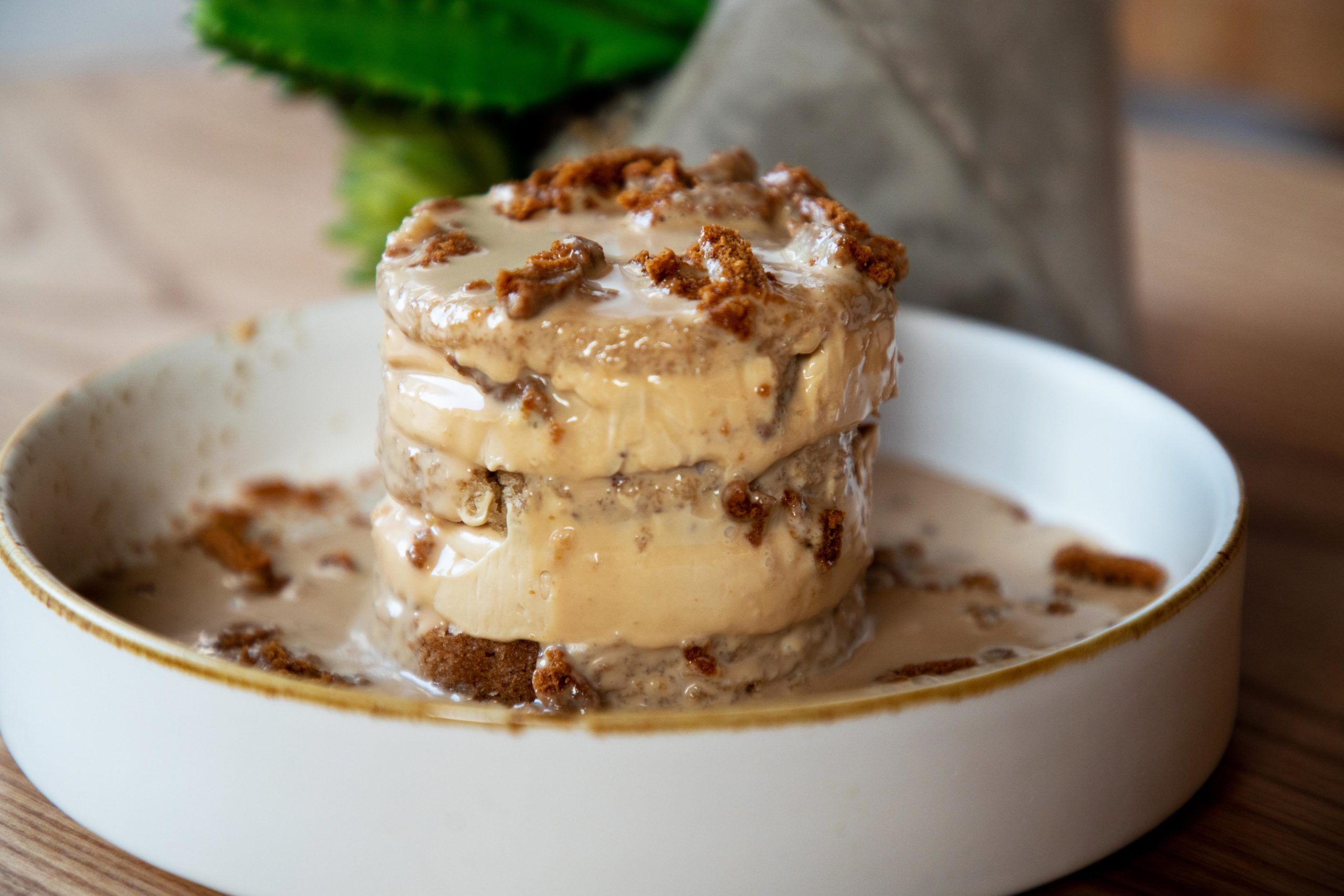 To finish off, we chose a classic Crème Brûlée Cheesecake and a Lotus Pull Me Cake. Having a sweet tooth particularly for cheesecakes, the Bastian Worli did impress me. On the other hand, the Lotus Pull Me Cake was rather interesting, this is where you whip your camera's slo-mo mode and enjoy the magic. With Vanilla sponge, lotus mousse, crumble and glaze, it was perfect note to conclude off our dinner on.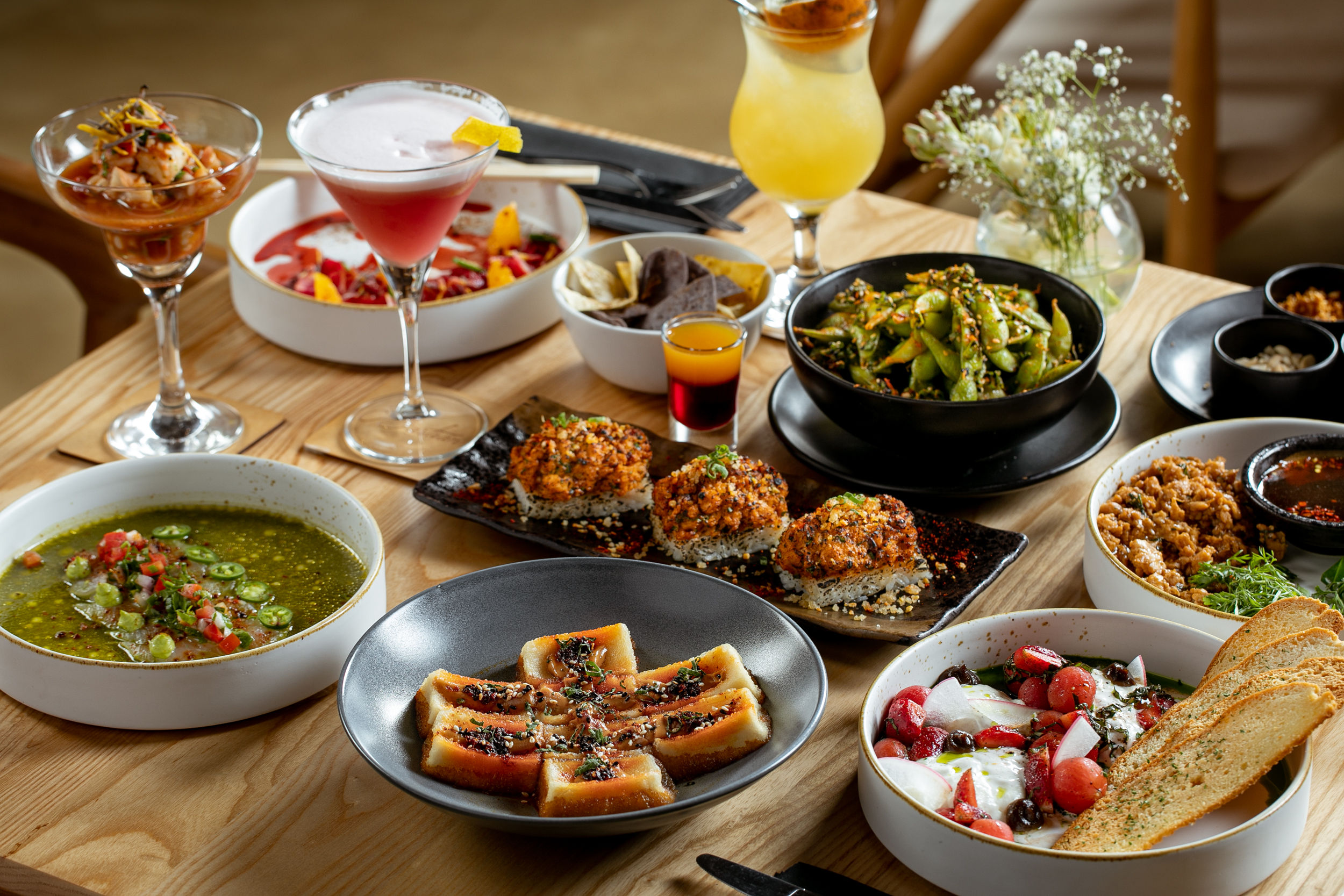 Our verdict
We wanted to see how the new Bastion Worli would be different from its Bandra alter-ego. In many ways, they're similar but in other ways, they aren't. Their cuisines and flair, remain the same, but I think it's the ambience and the architecture that reinvents the Bastian vibe we've known and gives it a new appeal. I was certainly impressed with the food and I believe their sense of experimentation in terms of cuisine and spirits in on the right track. I can clearly see the appeal here for residents of central and South Bombay residents. I will be coming back for that Basitan for President and the Al Pastor Pork in the coming weeks.
Price: Rs 7000 for two.
Ambience: Warm yet groovy, couple friendly. 
Alcohol: Yes.
Timings: 6 pm to 11 pm.
Address: Wadia International Center, Pandhurang Budhkar Marg, Kamagar Nagar Number 1, Worli, Mumbai 400025.
Featured Image: Courtesy Bastian. All images: Courtesy Bastian & Mikhail Gomes