There's a new fine dining joint in the swish lanes of Mehrauli that promises an eclectic vibe and an immerse gourmet gastronomical odyssey. Swan is brought to you by Zorawar Kalra's Massive Restaurants as its latest offering to spoil Delhiites for choice even more.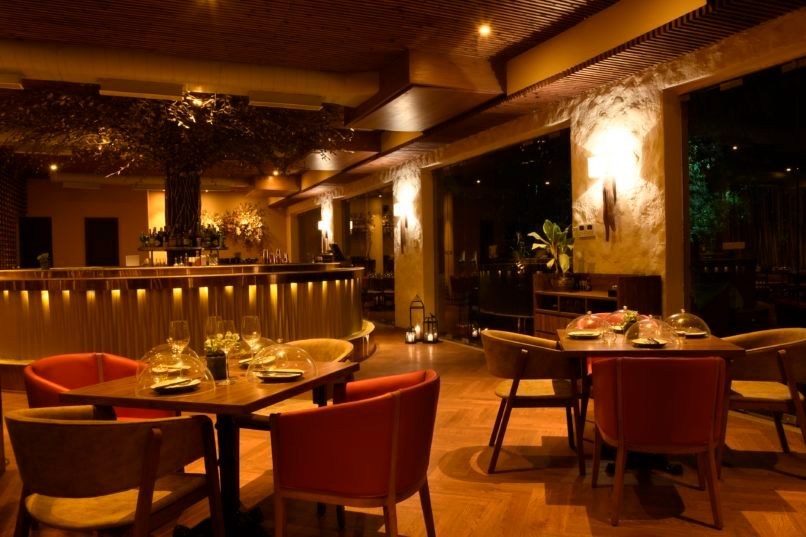 For many of us, dining out is still subject to scepticism amidst the ongoing pandemic and the long over-due vaccine drive in the country. Nevertheless, that's not stopping those looking to have a good time and a good meal in the new year. Swan has emerged as a strong case for dining out and unapologetic indulgence since its launch on December 31, 2020. Their socially-distanced seating, glass-dome-covered cutlery, rigorous sanitisation, and al fresco setting with a view of the mighty Qutub Minar seeks a sigh of relief from fellow dinners.
The decor at Swan is more than just eclectic; it's worldly but in a subdued manner. The muted lighting adds sophistication to its walls, whereas the bright red coloured upholstery adds a sense of warmth and aspiration. The massive metal tree installation over the bar dominates the mood of its interior, while the quaint and verdant natural setting brings out the vibe on the terrace. The restaurant has been designed to be spacious enough for people to move around freely, but it is advisable to order from your tables and respect the social-distancing decorum. Another feature that very few fine dining restaurants fail to get right, but Swan aces, is the music. The music helps put the place together; it acts as a stimulant, and at Swan, the vibe is purely chill and LoFi Hip Hop.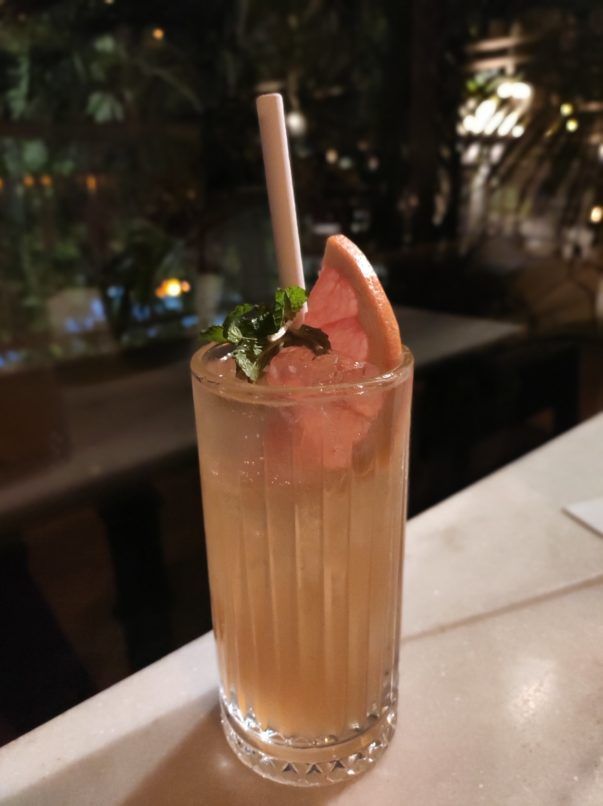 And we all know what complements good music perfectly, drinks! More than anything else, Swan needs to be lauded for its potent cocktails. Bringing the best of both worlds, Japan and Italy, to your table, the cocktails here are experimental.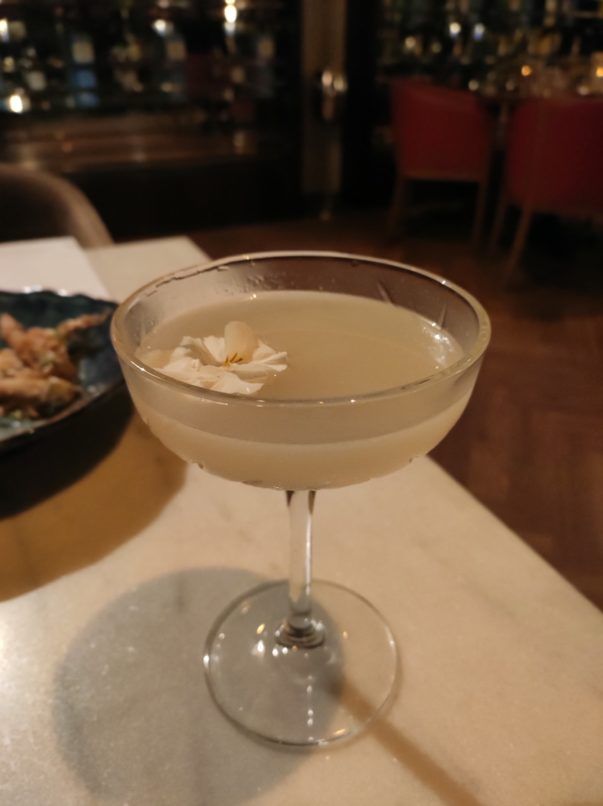 Start from Jasmine Jijitsu Hiball, a whisky-based drink with Jasmine tea essence to Litchi J Pop, a vodka-based drink with notes of litchi to Kawaii Goods, a marriage between vodka and sparkling served in a champagne flute — there are options galore. Other trendsetting potions include Cosplay Collins, Tekira Tea Punch, and Shibuya Crossing.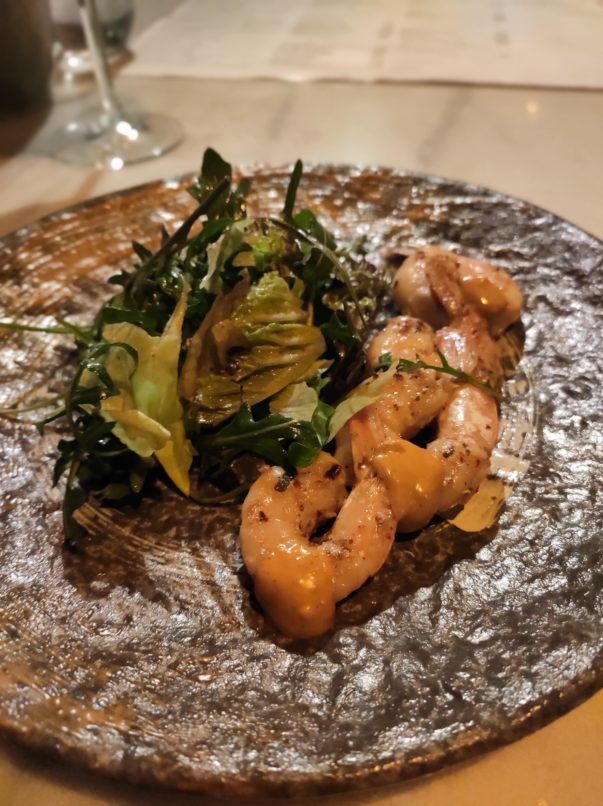 In my opinion, a fine dining restaurant deserves a visit when its menu in itself is the pièce de résistance, and here, it pairs well with the cocktails too. Serving authentic Japanese cuisine are the chefs with years of experience at the internationally acclaimed Japanese restaurant, Zuma. Starters Herbs Marinated Chargrilled Prawns (with spicy mayo), Avocado Sushi Roll (with tempura flakes, bubu arare, and togarashi powder), Pork Belly Skewers with Apple (and fennel tartar teriyaki sauce) are most-recommended.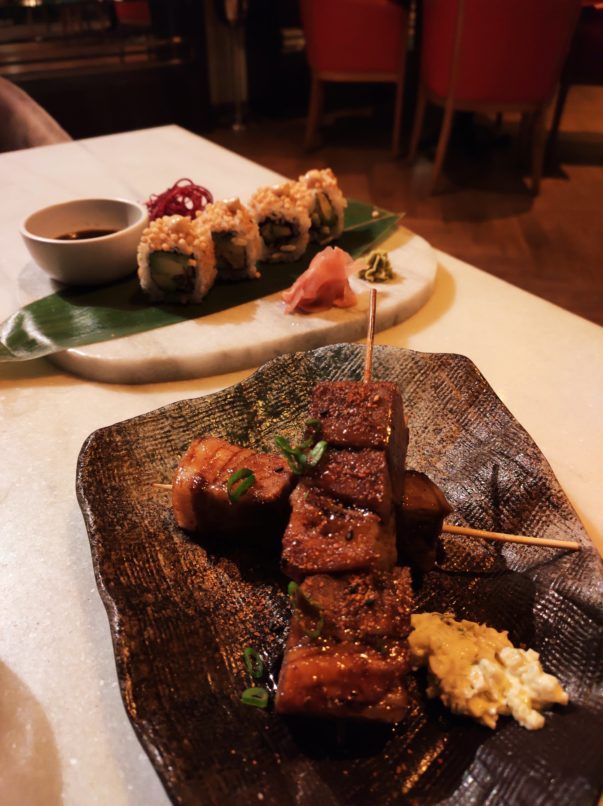 The generous servings are bound to leave you suffonsified, order starters accordingly. In mains, there's nothing better than Miso Chilean Sea Bass, Belgian Pork Ribs, Sweet Potato Gnocchi, and 'thin as air' wood-fried pizzas. Succinctly put, order Japanese starters and Italian mains. And the Swan Pulled Cake is straight-out-of-your-Instagram-dreams dessert. Its rosy tint adds sheen to the magic that are the ingredients — three kinds of premium Callibut chocolate.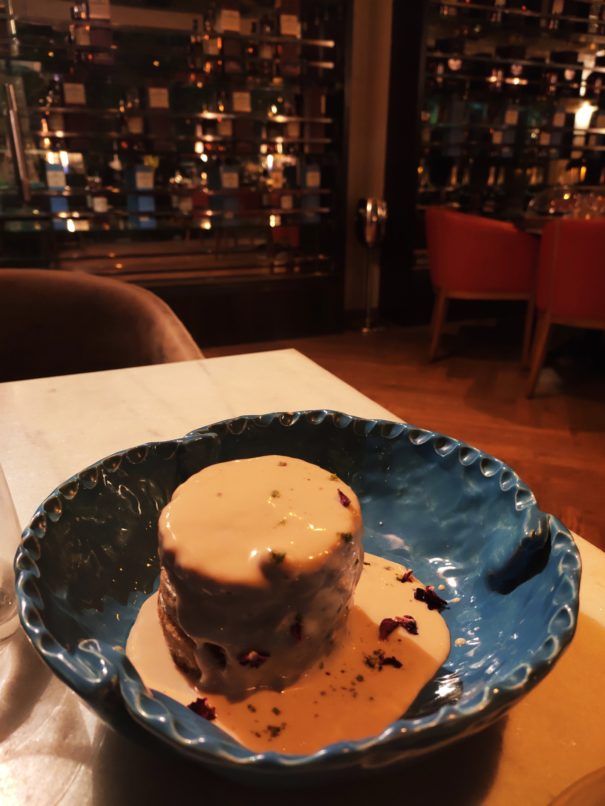 "Swan is the only restaurant in the city that offers both Japanese and Italian cuisines in their truest forms. Our Chefs are trained at globally acclaimed restaurants Zuma and Nobu. Our Italian food is hearty and traditional with unique nuances like parmesan pinwheels that will transport our guests to the Italian countryside," said Zorawar Kalra.
Swan checks all the boxes of a new-age fine dining restaurant in Delhi. From the strategic architecture and decor to its quarterly-switched menu, everything is curated keeping in mind the audiences' vibe and the very tasty cocktails.
Price: Rs 2,500 for two (approx.)
Ambience: Well-informed and convivial 
Timings: 12:30 pm to 1:00 am
Best time to visit: Mondays to Thursdays (for dinner)
Where: Kharsra No 1501, 1st Floor, Kalka Das Marg, Ward Number 1, Mehrauli, New Delhi, Delhi 110030
All images: Courtesy Swan and Harleen Kalsi