It's definitely not an easy feat but Chef Roberto Zorzoli of Romano's at JW Sahar, Mumbai is no stranger to a challenge. Having helmed the kitchen at one of Mumbai's top Italian restaurants and ensuring it is success is tough, but Chef Roberto has gone one step ahead and has now earned his space a place in the coveted Marriott Asia Pacific Top 52 Restaurants List. The Italian home-style dishes alongside trendy drinks got Romano's its due popularity. Over the years, it's also the traditional flavours combined with robust Italian produce that makes you want to go back to it for more. On offer are traditional family recipes, modern delights, and of course, nostalgia.
Last night, as a celebration popular influencer and journalist Riaan George hosted a table and took Lifestyle Asia India through the restaurant's seven-course menu curated by Chef Roberto. Aptly called #ChroniclesOfRomanos, the offerings were effortless and simple, with the craft shining through. The dinner started off with the bar's well-known cocktail — a pineapple-gin concoction that got us into the groove with its easy-going, tangy flavour. Definitely a party-starter. The first course comprised of Alette Di Pollo All Aroma Di Rosmarino, an appetizer that gave a refined twist to the ultimate chicken wings. Succulent and juicy, it was served with homemade barbeque sauce and a spray of rosemary cologne. The cologne added just the right amount of flavour to the dish. The second course featured Tacchino Tonnato, a Piedmont region appetizer featuring thinly sliced turkey breast, tuna sauce, and artichokes alongside a caperberries salad. Flavourful, the sliced turkey was an added plus. The soup serving came later with the Zuppa Di Carote e Ginger, featuring carrots and copious amounts of ginger — light on the palette but a tad too ginger-y. This was followed bythe indulgent Risotto Anguilla Caviale, the main course comprising smoked eel, green peppers, dill sour cream, and sturgeon caviar. The Fabrinata Toscana, a Tuscan delicacy showcased slow-cooked polenta with thick stew black kale, borlotti beans, and Tuscan Pecorino cheese, was a riot and almost felt like comfort food. The cherry on the cake was the Ravioli Al Carbone Vegetale created with black handcrafted pasta that is stuffed with New Zealand lamb and smoked Parmesan sauce.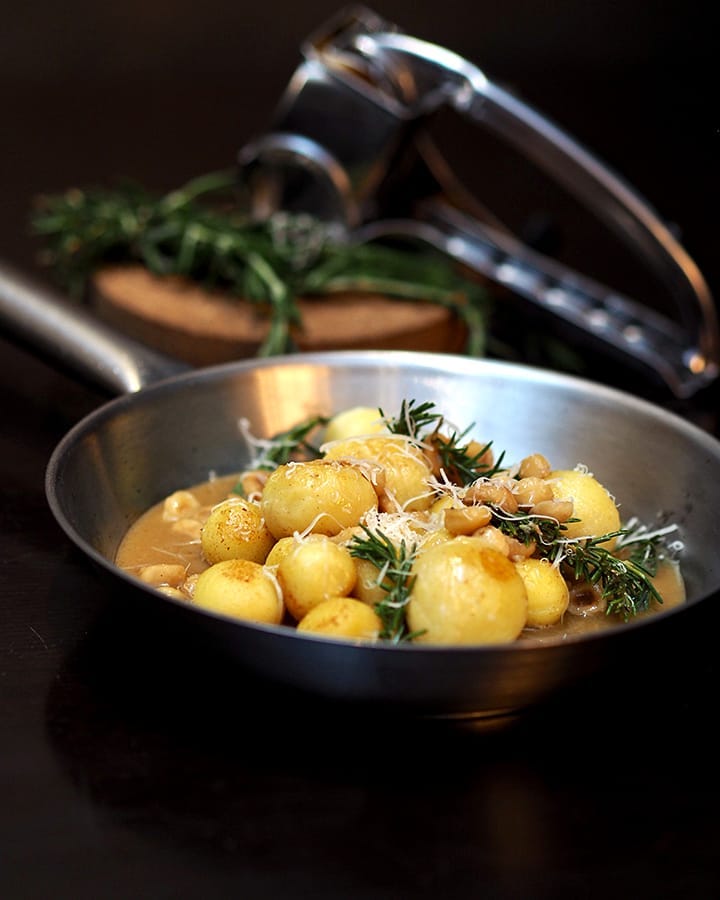 The dessert was a gourmet chocolate creation called Noisette Zen with Beetroot Bubble, served with chocolate hazelnut chiboust, citrus, hazelnut streusel accompanied by beetroot bubble, the bubble adding a much-needed tang to the dish.
Where: Chhatrapati Shivaji International Airport, IA Project Rd, Navpada, Vile Parle East, Vile Parle, Andheri
Contact: +91 22 2853 8661,+91 99305 12587
Opening hours: 6:30 PM to 11:30 PM
Recommended dishes:  à la carte menu: Risotto Anguilla Caviale and Noisette Zen with Beetroot Bubble
Price: Rs 5,000 for two
Noise levels: Mild
Service: well informed and efficient
All images: Courtesy restaurant