We caught up with Sarah Todd about her new cookbook, cues on becoming a successful chef, and the sustainable food revolution.
There's a reason Indian mothers, especially in North India, want to ensure their daughters (and even sons) learn how to make the evergreen Aloo Gobi. It's not just rishta (marriage proposal) on a platter but also a simple, neat recipe passed down from generations with various translations. Australian chef Sarah Todd, revered by her loyal Indian fans as India's daughter-in-law, would agree! Todd's famous Aloo Gobi recipe in the sixth season of MasterChef Australia put her on our tabs and kickstarted her intrepid gastronomy odyssey in the sub-continent.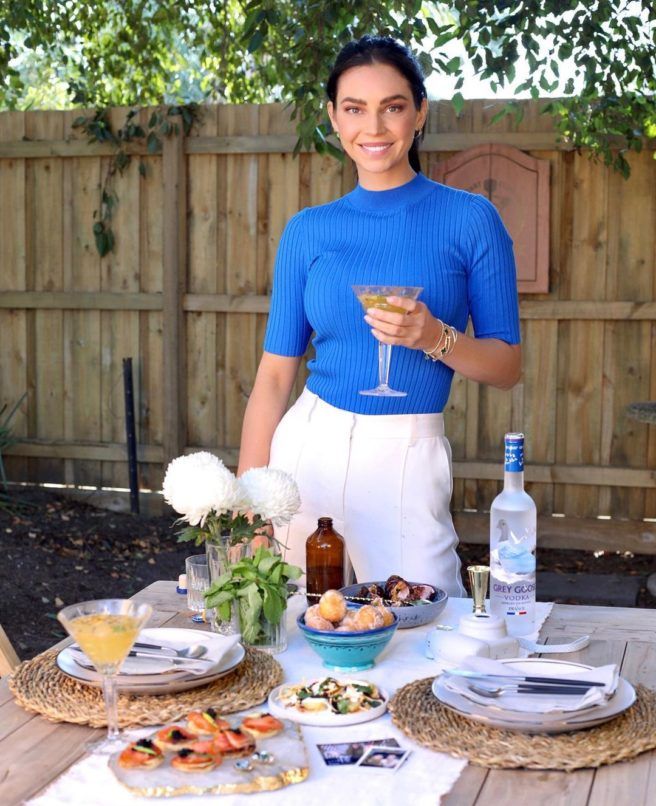 Sarah Todd's culinary journey started when she enrolled herself at Le Cordon Bleu in London, after which she juggled brief stints at Michelin star restaurants before competing in MasterChef Australia. Though before venturing into the world of food, she was a model. Today Todd is a successful celebrity chef, TV show host, restauranteur, speaker, and cookbook author. Her sinuous talents flow from one magical project to another. She has over nine shows under her belt, two restaurants in India (Antares Restaurant & Beach Club, Goa and The Wine Rack, Mumbai), and two cookbooks (The Healthy Model Cookbook and My Indian Kitchen), among other achievements such as being part of the AO Chef Series at the Australian Open 2020. 
Todd's is a story that truly proves how seamlessly food can evaporate borders and prejudices. From the street stalls of Bengaluru and Chennai to the cultural festival in Kashmir, she has tasted it all, and it's this experience that compelled her to launch her second book, My Indian Kitchen. Divided into segments (condiments, sides, salads, street foods, barbeque menu, mains, entertaining menu, and sweets), My Indian Kitchen is a cheat sheet to the best recipes Indian kitchens have to offer.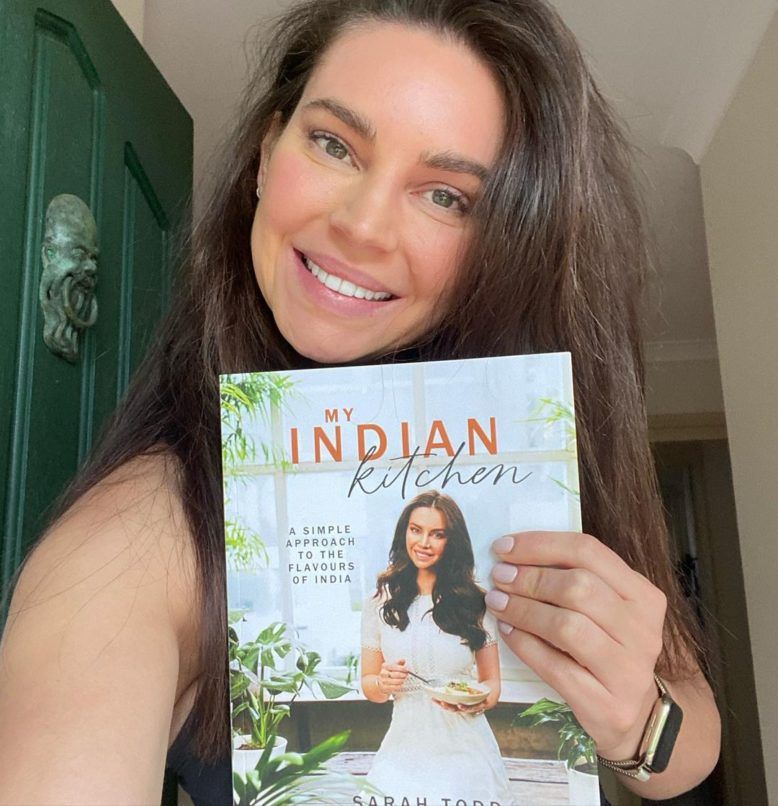 How long have you been working on your second book, My Indian Kitchen?
It's a really long process to write a book, and a lot of things go into it, but I've probably been working on it the whole time that I've been in India. It's a combination of different experiences across India. We finished writing the recipes for the book last Christmas.
Is 'My Indian Kitchen' a guide to everyday meals, or does it also underline exotic Indian dishes? What is your favourite dish in the book?
When I first came to India, I was quite overwhelmed with the diversity of India, and I thought about how I will ever learn to cook so much. Only later I realised it's not as complicated as it seems. The book is targeted towards people (Indian or not) who haven't had the opportunity to try these recipes. Through this book, I want to encourage people to take a few tips and tricks for these recipes and make it their own.
My favourite dishes from the book has to be Goan Prawn Curry and Choley. The Goan Prawn Curry is when I want to show off whenever I have people over, and the Choley is something I make for myself as my comfort food.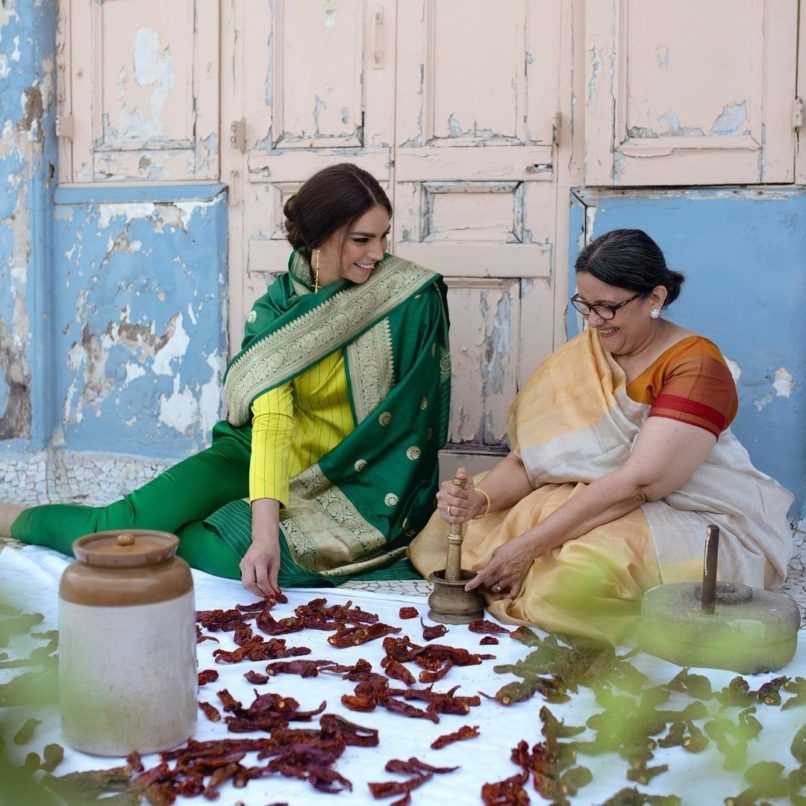 How did you come up with your 'secret masala'?
In India, there's always a secret masala that nobody ever wants to share. It's so frustrating because I'm always trying to figure it out, so I thought I had to come up with my own. It's a simple result of trial and error.
You talk about pantry essentials in your new book. Were you familiar with these cooking essentials even when you cooked Aloo Gobi on MasterChef Australia 2014?
(Laughs) I wish I had all these essentials in my pantry when I was on MasterChef Australia, but my spice pantry was limited back then. Aloo Gobi was definitely the hit recipe on the show, and it was just fun to make it and represent it in the show.
How did the idea of making Aloo Gobi on an international TV show enter your mind?
Yes, my son (Phoenix) is half-Indian, and that side of the family exposed me to it and a lot of other Indian flavours. This is his grandma's (bibi) recipe; she used to make it for him and taught me, too. So, it's super authentic — straight from Punjab.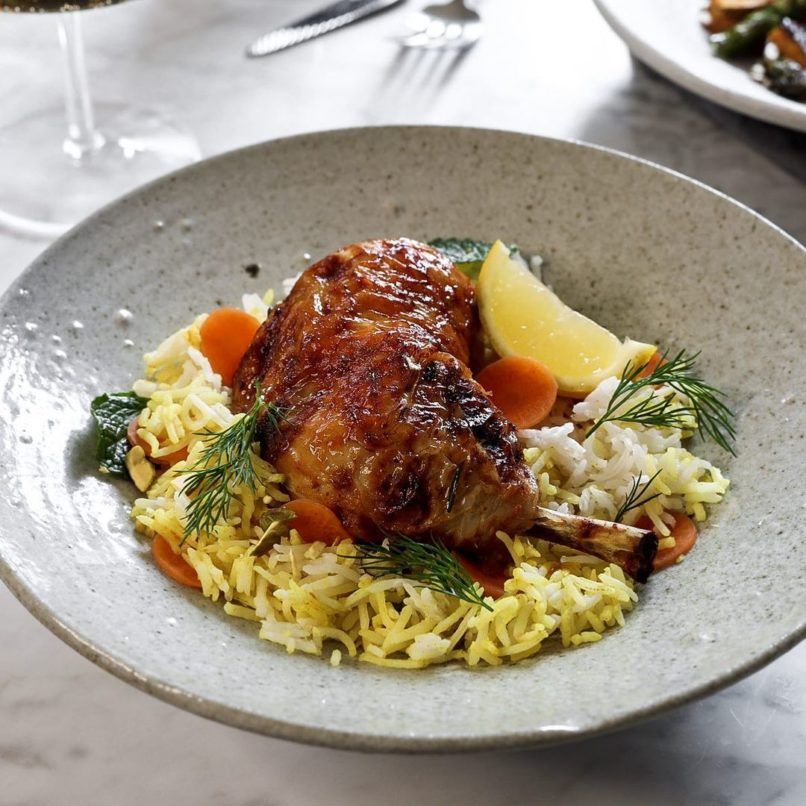 What does it take to be a successful chef? Is professional training a must? 
I think you need to do some form of training to become a professional chef. And if you want to get to a stage where you can be creative and develop menus, you need to have a broad range of knowledge. So in order to maintain a large repertoire, I would recommend some training because I can't even tell you how much I learnt at Le Cordon Bleu in a short period of time, for me, that was a key foundation to where I'm today. 
What inspired you to take up cooking after starting your career as a model at 18?
I've always been inquisitive and enjoy learning new stuff. When I was younger, I tried so many different things and kept searching for one thing I really loved doing. Luckily, modelling was something that just happened, but it wasn't something that lit me up inside. So when I started cooking, when my son was born, I realised how passionate I was about it. I knew this was something I wanted to explore and make a career out of, so I gave myself one year to turn this into a career or go back to modelling as it was a steady career option, too. However, everything snowballed and I haven't looked back since.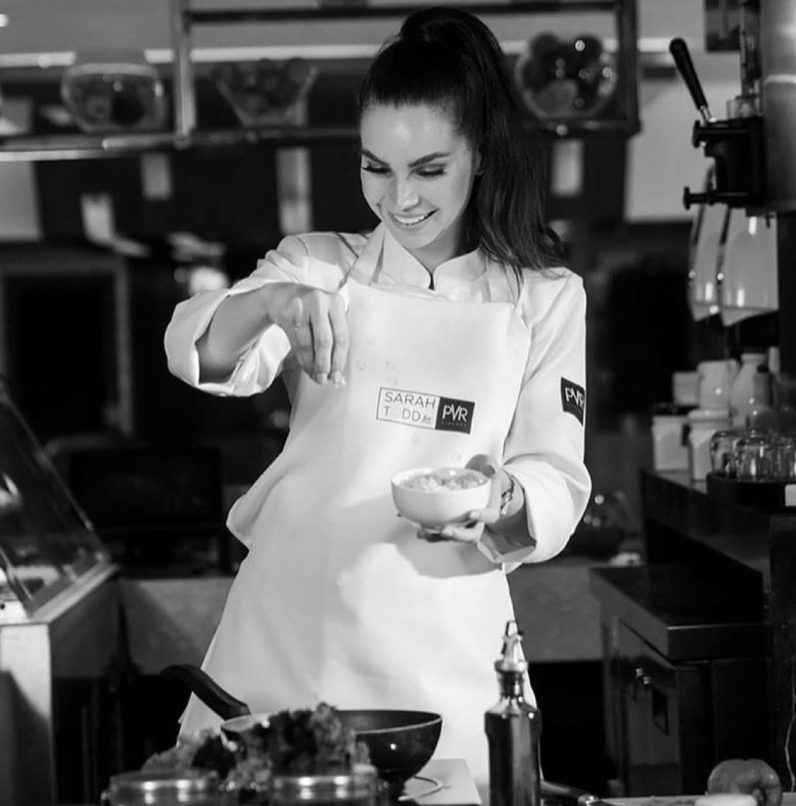 You are now part of the 90-episode-long series Farm to Fork. Tell us all about your sustainable food journey. What does it take to start a food revolution?
Sustainable living is definitely not a trend, and it's here to stay; it's something we need to do to save the planet and stay healthy. In terms of a food revolution, it's changing the industry and making people focus on produces and what it takes to grow a vegetable. I'm even doing this with my son — planting seeds in the garden, watering every day, watching it grow — and showing what it takes to get these ingredients on our plates and how crucial is the zero-waste system.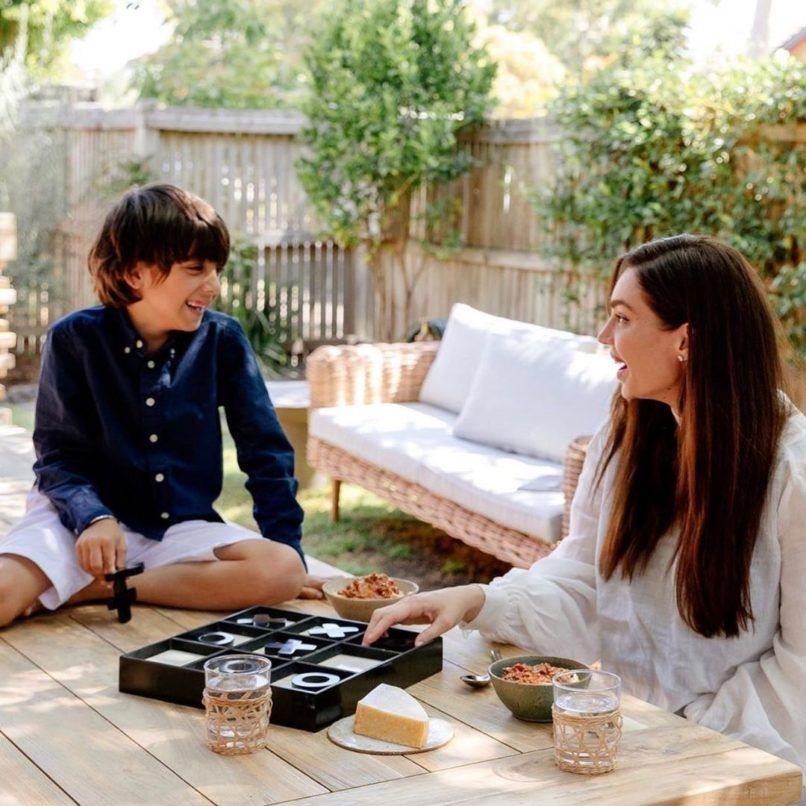 Do you think food needs to be overembellished in order to look appealing?
Plating should be done within 20 seconds because if you stretch it any longer, it'll be cold. So, it should be quick. But, we eat with all senses, and the first sense that gets activated is visual. And if you're looking at a bad presentation, it does make an impact. Yes, making food look good is important, but never overdo it.
How do you keep fit with all the tasty food around?
The trick is to balance it. I don't cut anything out of my diet and eat everything. When I want to indulge, I do. But most of the times, I have nutrient-rich food with lots of produce and balanced meals. I'm currently 15 kilos heavier than when I was a model, but I have made my peace with that and accepted this as my natural body.
All images: Courtesy Sarah Todd/Instagram