After months of spy-shots, teasers, and guesswork, we finally see the 2021 Mercedes S-Class. A beacon of everyday luxury and their new flagship, the S-Class ups the ante on tech, luxe, and style.
The S-Class is a quintessential presidential ride, and we all know it. When pulling-up at a red light, passers-by perceive S-Classes differently from standard Ferraris or Lambos. In fact, with some amount of respect and curiosity, thinking if you're some lesser-known royal on their way back from the Burberry store. After all, sports-cars serve style and horsepower while S-Classes, they're a different breed of automobile altogether, offering deluxe cabin experiences and state-of-the-art tech.
As the brand's flagship is being reinvented today and dubbed as the 'W223', here's all that makes the new 2021 Mercedes S-Class so special.
At first glance itself, you'll notice that the headlights look slim and more aggressive, which have been borrowed from last year's E-Class, giving it a much sportier feel. It also boasts a triple-set of LED lights. Breaking away from trends, here's one sedan that doesn't have an obnoxiously large German grille. It's subtle, chic, and chromed.
I've noticed that Mercedes wanted this update to have a much sportier appeal compared to previous S-Classes. The front bumper with larger air-intakes and the twin chrome-finished exhaust tips play evidence to that. It may be subtle, but it's a nice touch – The sedan gets Tesla-style flush door handles too. The interesting bit about the taillights is that it's made up of tiny, vertically-placed triangles, contributing to an elegant silhouette.
The real magic of 2021 Mercedes S-Class still lies in the cabin. The interior takes a serious leap by swapping out the predecessor's round gauges with a cold futuristic and minimal vibe. Claiming to be a combination of "digital and analog luxury", you can have up to five screens in this car with OLED glory and real-time eye tracking.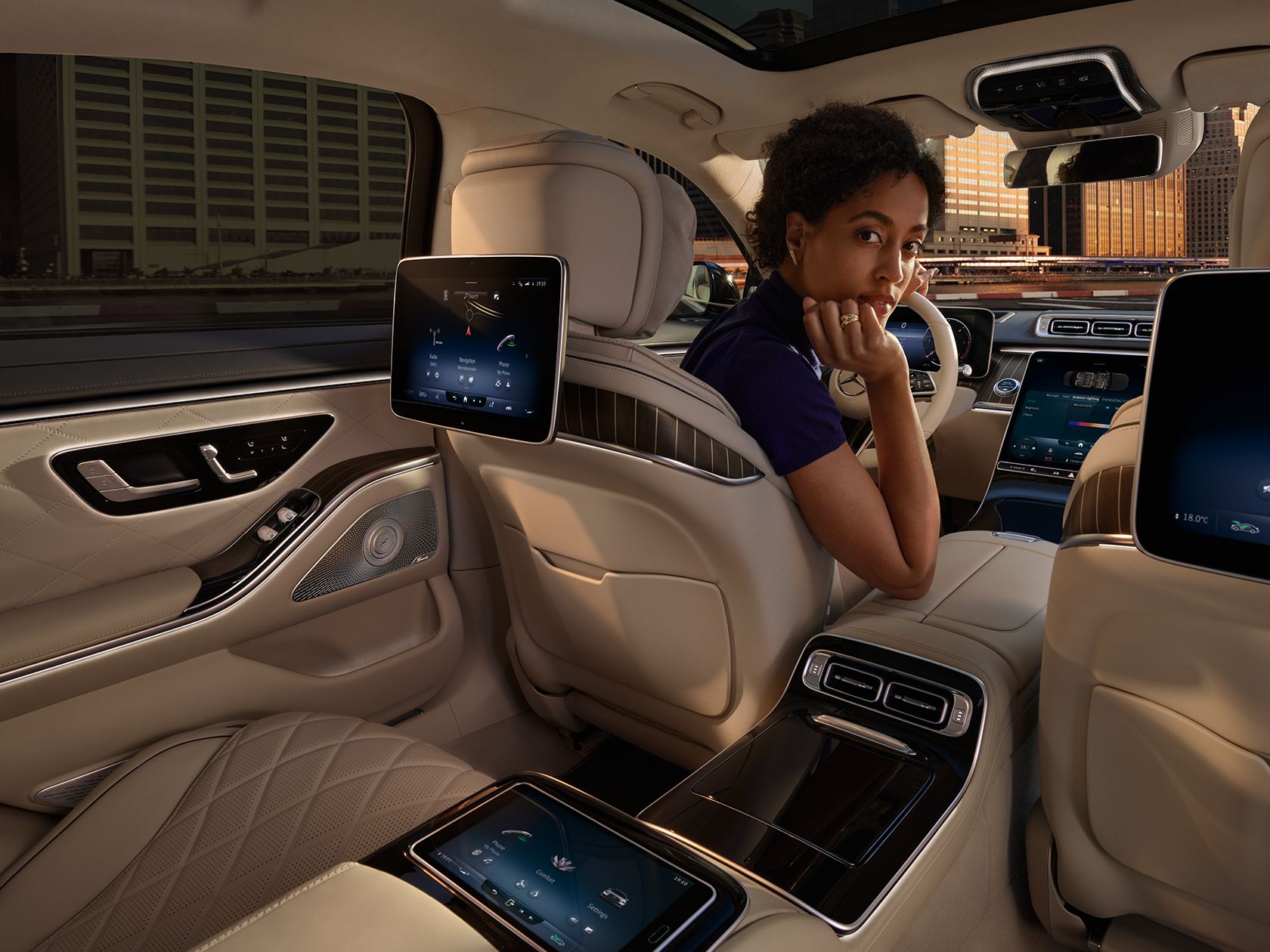 The ultra-large and sleek head-up display creates a cool 3D effect too. The main attraction, however, is the central 12.8-inch tablet-style OLED infotainment screen. Ambient lighting is now better than ever using 263 LED lights and also an Interior Assist feat. The list of luxurious options continues with a 22-speaker top-shelf Burmester stereo system that creates "4D" sound, which means the seats vibrate to enhance the aural experience.
Not that speed is a priority in this luxe affair, but the 3.0-litre, six-cylinder petrol and diesel engines are no slouches either. If you choose an S 450 running on gasoline, expect about 367-horsepower and 500-Nm of torque. Whereas the S 500 promises 435-horsepower and 520-Nm of torque. You can even opt for a 48-Volt 'EQ Boost' mild-hybrid system that adds in an extra 22-horsepower and 250-Nm of torque. On the other hand, diesel variants such as the S 350d and the S 400d begin at 286-horsepower and go up to 330-horsepower.
The 2021 Mercedes S-Class will be making a global on-road debut next year, and it will make its way to India. There isn't an official listing for how much this luxe sedan will cost, but we're expecting a Rs 1.6 crore entry-level price-tag.
All images: Courtesy brand