The Ferrari 296 GTB debuts in India today at Rs 5.4 crore as a replacement to the F8 Tributo. It packs a 3.0-litre V6 hybrid setup. Here's all about it.
The Ferrari 296 GTB will go on sale in 2022 after all the deliveries of the F8 Tributo are executed. This makes the 296 the third hybrid Ferrari after the SF90 Stradale and the LaFerrari hypercar. The 296 GTB comes powered by a bespoke 2996-cc twin-turbo V6 engine, good enough for producing 654 horsepower which is equivalent to 218 horsepower per litre, a record for a production car. The V6 engine is described as the "first six-cylinder engine installed on a road car sporting the prancing horse badge". Ferrari did make V6s before, but they were sold as a part of the now-defunct 'Dino' series.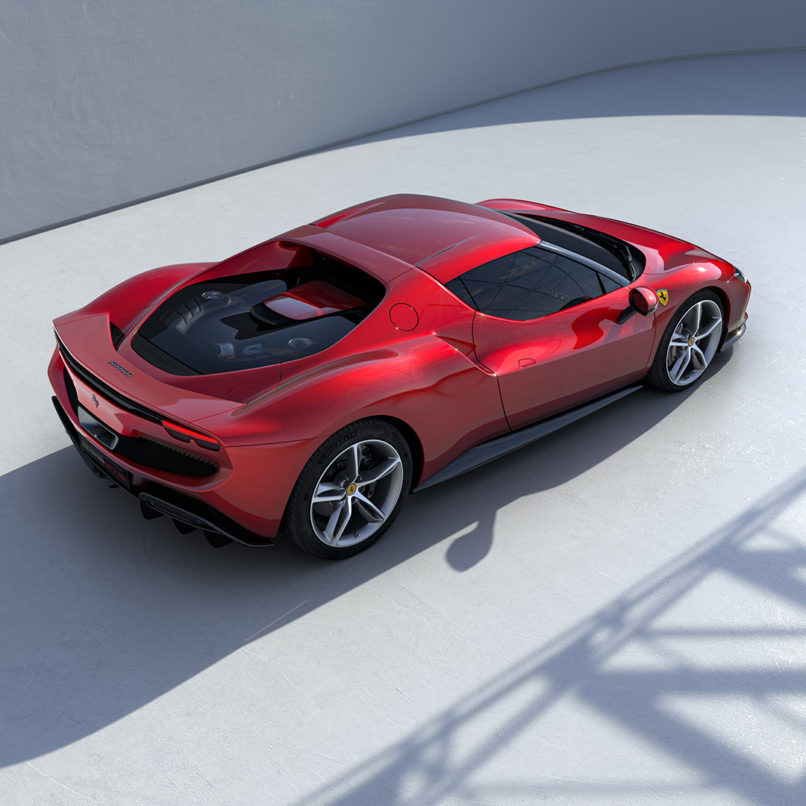 The turbochargers can spin at speeds up to 180,000 rpm, and for the first time in a Ferrari, they sit between the cylinder banks. This layout has helped Ferrari with more compact packaging, lowering the centre of gravity and reducing the engine mass. The 120-degree wide-angle of the engine allows for the turbos to sit centrally, improving the engine's intake efficiency.
Despite the engine advancements, Ferrari promises a soulful exhaust note in tune with the company's naturally-aspirated V12 cars. The electric motor produces 164 horsepower, which takes the combined output of the V6 and the electric motor to 819 horsepower, making its 109 horsepower more powerful than the F8 Tributo.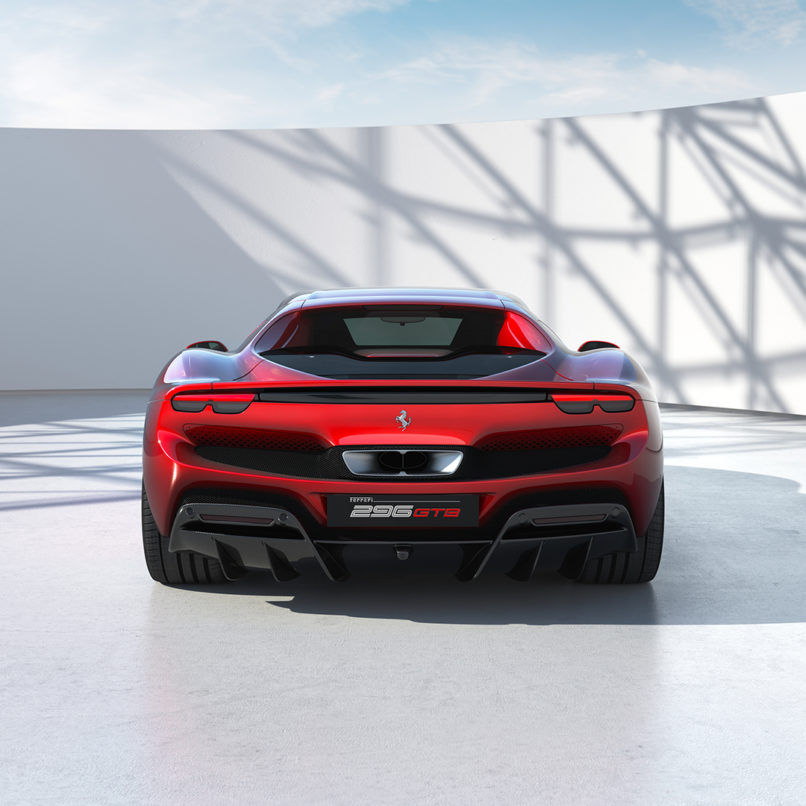 The combined torque output is 764-nm. The power helps the 296 GTB propel from 0-100 in 2.9-seconds with a top speed over 329 km/hr. The powertrain is added to an 8-speed dual-clutch automatic gearbox.
Like the SF90 Stradale, the Ferrari 296 GTB can run on electric power alone for up to 25 kilometres with speeds not more than 135 km/hr, thanks to its underfloor 7.5 kWh battery. Ferrari offers four driving modes – e-Drive, Hybrid, Performance, and Qualify with varying electric motor involvement and regenerative braking functionalities.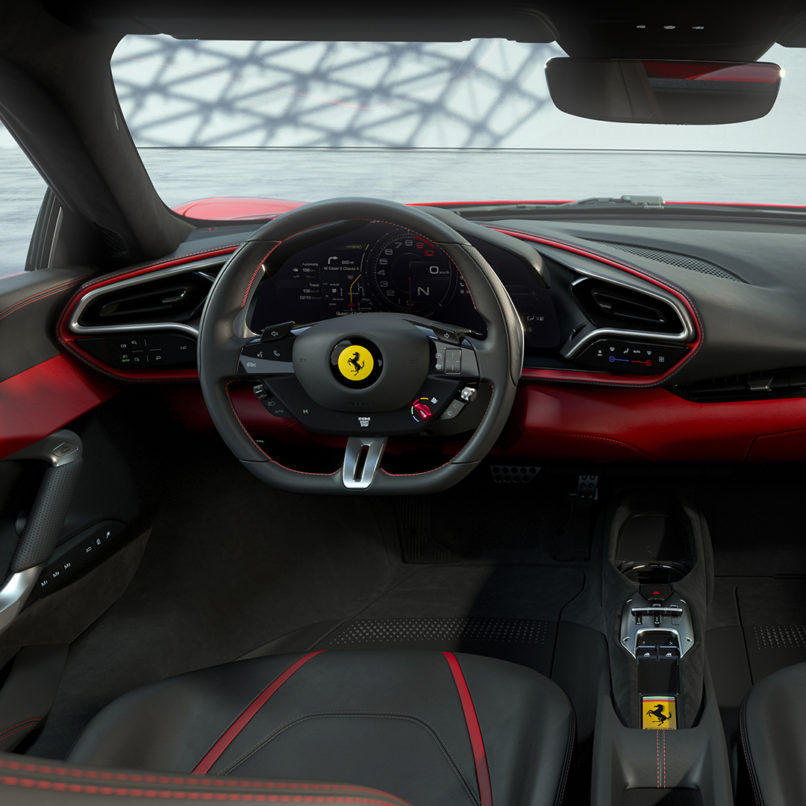 The 296 GTB is the first mid-engined Ferrari to employ an active aero to generate downforce. The exterior and interior design language is in line with other Ferraris. 
All Images: Courtesy Ferrari
Tune in to Lifestyle Asia India's Instagram, Twitter, Facebook for more motoring updates.