On the occasion of the Geneva Motor Show in March 1990, Mercedes-Benz unveiled the spectacular Mercedes 190 E Evo II, which was directly derived from the model that raced in the German touring car championship, the much-celebrated Deutsche Tourenwagen Masters (DTM).
As the name suggests, the "Evolution II" was the successor to the Mercedes-Benz 190 E 2.5-16 Evolution. Produced in a little over 500 copies, under the hood it was equipped with the brand's top-of-the-line 4-cylinder 235 hp engine.
It also sported an imposing rear spoiler that considerably boosted down-force and road-holding, which was its most significant distinguishing feature with regard to its predecessors. Both the spoiler and the model's 17-inch alloy wheels were directly inherited from the DTM racer.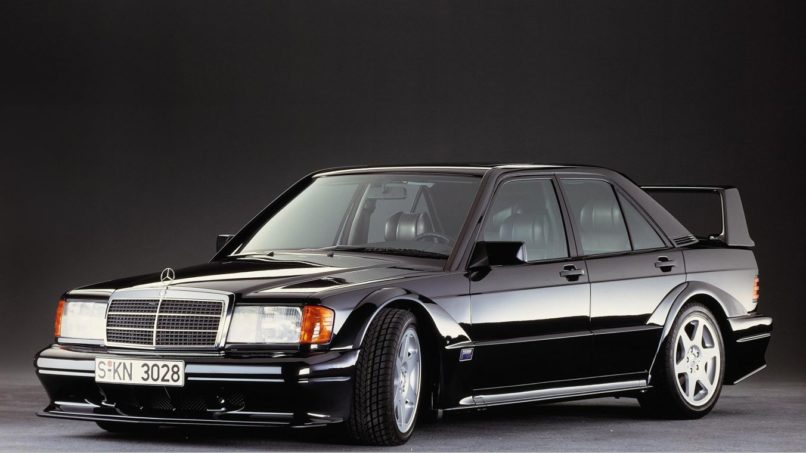 Built as a DTM Homologation Special, the 190 E 2.5-16 EVO II came with a, by today's standards, modest 229bhp, but back then that was more than twice as much as a regular 190, even if it's only the sort of power you'll now find in a diesel C-Class. It also came with a bonkers body kit including, what Mercedes call a 'Mighty', rear wing for added downforce, stiff suspension and 17″ wheels (think 22″ these days as a relative measure).
Mercedes needed to build 500 EVO IIs for homologation (although they actually built 502), and all were finished in blue-black and looked properly brilliant.
The limited-edition, street-legal version of the famous racing car still remains the most famous version of the Mercedes-Benz 190 E Evo, which first launched in 1984.
This article was published via AFP Relaxnews.