October's new bike launches and a few notable names from the months before keep you ready for the road this year. 
The last few years have been a great time to buy a touring motorcycle. They're no longer just heavy-duty machines with a thump or a growl, they're smarter and safer, understanding both, the rider and the road. After all, riding is far more dangerous than driving, which explains why motorcycle manufacturers have to prioritise rider safety as much as they prioritise the signature thump of their brand. We browse through latest two-wheeled stallions as the roads and its trails are ready for us once again. 
Best new bike launches in India in 2020
Royal Enfield Meteor 350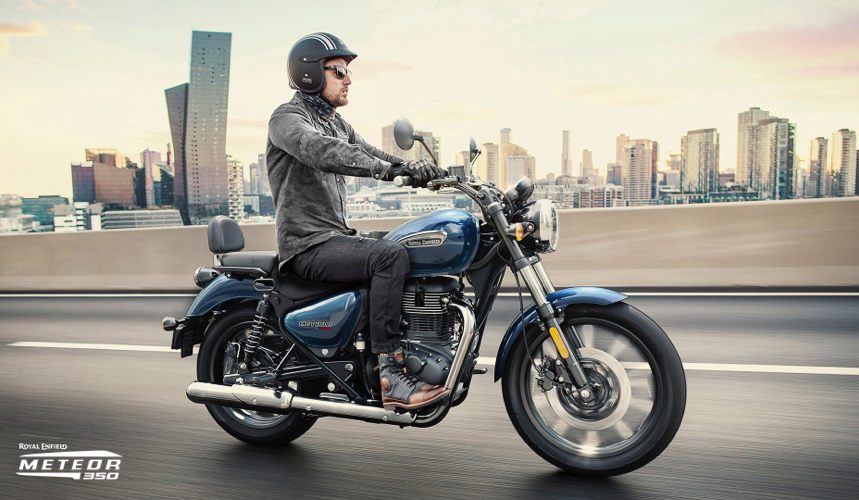 An heir of the glorious Thunderbird reinvented and ready for the future. The Meteor is propelled by a new 350 cc engine rather than the unit that propels other RE 350 cc bikes like Classic 350 and Bullet. It runs a 5-speed gearbox and promises 36-km per litre. Its air-cooled engine can churn out 20-horsepower and 27-Nm of peak torque. It also gets a semi-digital instrument panel, which also offers Bluetooth support for smartphone connectivity.
Price: Rs 1.79 lakh onwards
Ducati Multistrada 950
The Multistrada is back, ready and refreshed for another season of power-gliding. It packs a lot of punch and proves to be exceptionally smooth and fluid at low revs. It offers a displacement of 1,158 ccs and delivers 170-horsepower (125 kW) at 10,500-rpm with a maximum torque of 125-Nm. Additionally, the electronic package of the Multistrada V4 is state-of-the-art in the touring motorcycle sector for safety, comfort, performance, and connectivity. The design is fierce – The DLR headlights are aggressive while the air inlets look like gills.
Price: Expected – Rs 20 lakhs. Launching in late November.
BMW R18
Right from the soul of BMW Motorrad and their Heritage Series is the R 18, refreshed for this year. At first, it looks like a cruiser, but it's so much more than that. The 1802-cc two-cylinder boxer engine of the R 18 is the highest displacement boxer that BMW has ever built. It delivers a maximum torque of 116 lbs-ft at 3,000 rpm. At 4,750 rpm, the Big Boxer delivers 91-horsepower combining its core tradition with modern technology for pure emotion on the road. It may be one of the best new bike launches off late.
Price: Rs 18 lakh onwards
BMW G 310 GS
Whether it's your daily commute to work in the city, a trip through the countryside, or forest trails and rough roads, the G 310 GS promises pure riding joy. With its classic adventure design, the G 310 GS embodies the GS Spirit. The renowned GS ergonomics bring a commanding riding position on any road. It keeps things light yet efficient with a 313-cc engine that produces 31-horsepower. You can zoom up to 89-mph over a 6-speed gearbox. The GS is undeniably stylish and is a slightly lightweight option.
Price: Rs 2.85 lakh onwards
Triumph Tiger 900
As the English proclaim, the Tiger 900 is a 'quantum leap in capability'. In its DNA, you'll find genes of every type of ride – Urban, long-distance and extreme off-road riding adventures. What catches our eye is the Tiger 900 GT. It packs a 900-cc triple engine that can churn out 94-horsepower and can accelerate up to 8,750 rpm horsepower. It uses optimised cornering ABS, traction control, and four riding modes for a better riding experience. And you get a fully adjustable Marzocchi rear suspension unit.
Price: Rs 13.7 lakhs onwards.
All images: Courtesy brands