Looking for a luxe two-wheeler on a stiff budget? Here're the best bikes under 10 lakhs that offer more than what you're paying for in India.
First, we have bikes built for utility. Then for performance. And the third, as a cross-breed, for cruising and embracing the true spirit of motorcycling. These bikes aren't for cramped-up city streets or cutting through the rush hour but inter-city cruising and leisure riding through the mountains.
Of course, the average two-wheeler isn't built brute enough to handle long rides and extreme riding conditions, which is why should consider investing in bikes built almost exclusively for this purpose. These mighty two-wheelers are powerful but expensive. We've kept an inventory of the best bikes under 10 lakhs that promise power, style, and a real motorcycling experience.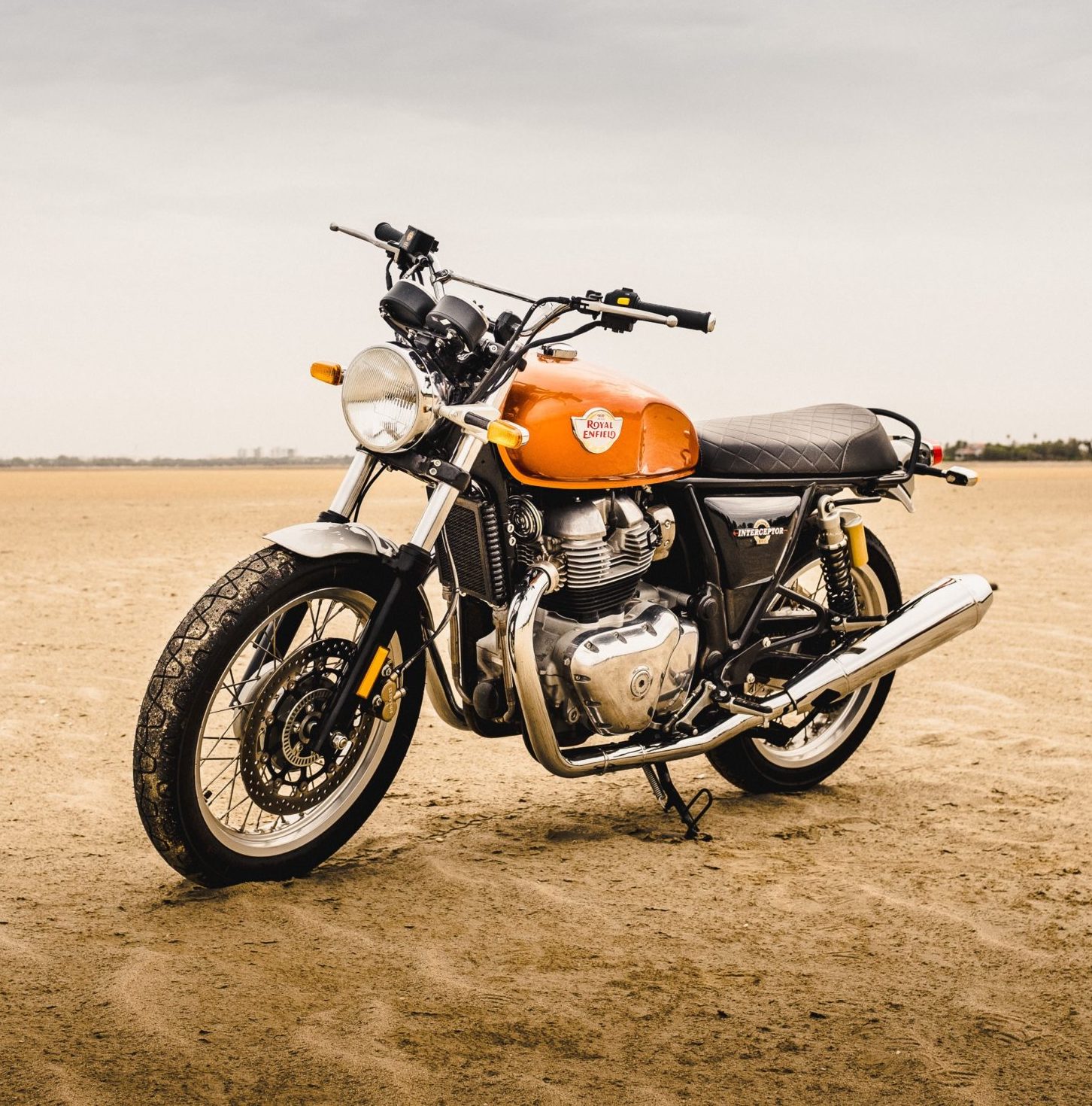 The Interceptor 650 currently resides in the centre of the Royal Enfield dynasty. As their apex cruiser, it boasts a thunderous twin-cylinder 650-cc guzzler making it one of the best in its class. With the thump and power of 47 horses, it's built for the mighty trails of the Himalayas but is also just enough for city indulgences. Even though the chassis, brakes, and suspension are in lineage with modern design and technology, it still retains its retro and free-spirited charm.
Price: Rs 2.65 lakh onwards.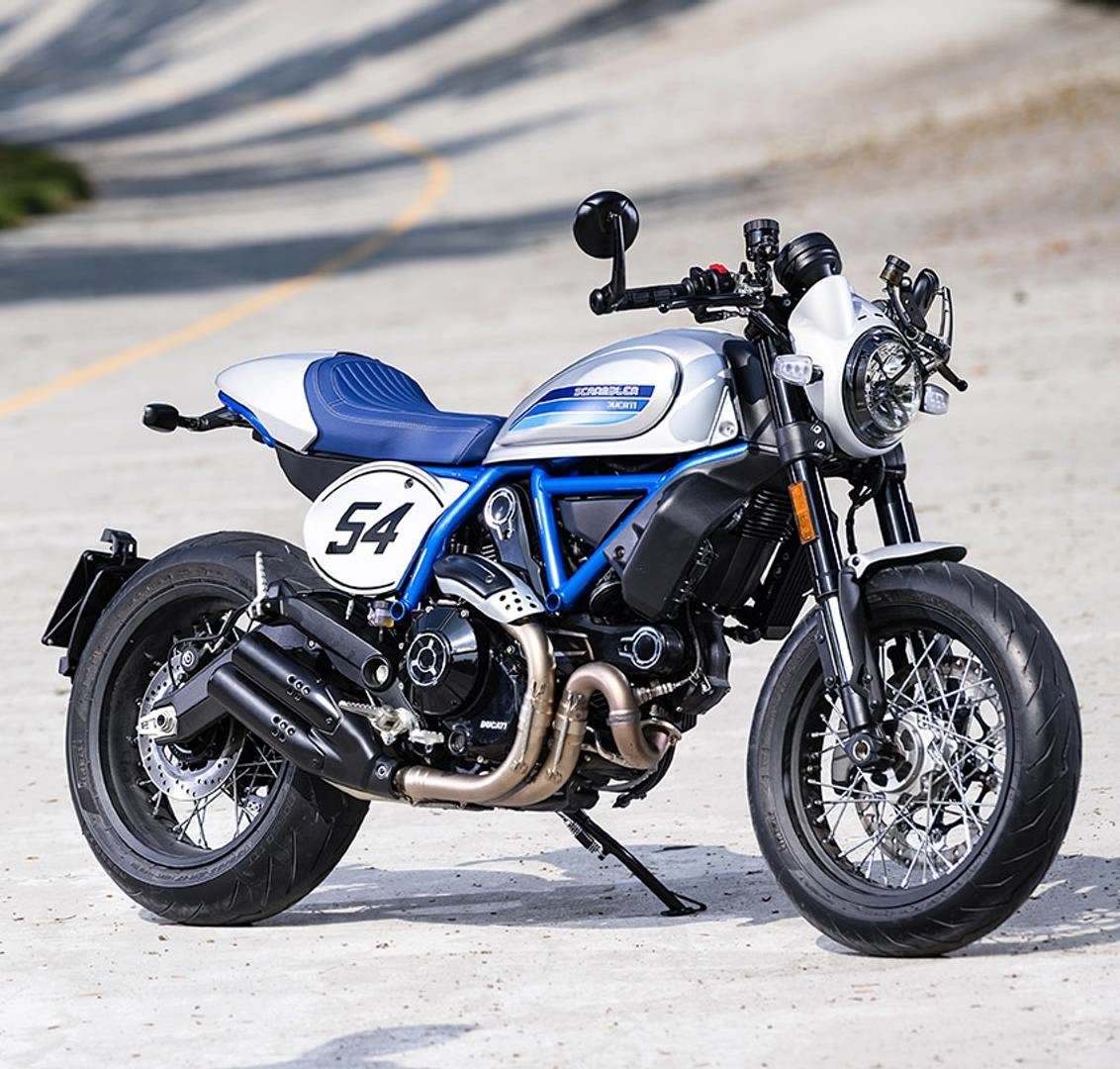 There are two things we love and one thing we hate about this Ducati Scrambler. It perfectly revives the cafe racer DNA from the 70s and 80s, the paint-jobs stay true to racing aesthetic of its time. But it can only please one person at a time. Unfortunately, this bike can only seat one, just like most cafe racers do. Cruising through forest roads and riding down coastal strips on this Scrambler would be an amazing experience to share. Powered by an 803-cc L-Twin engine that produces 72-bhp and 67-Nm of torque. The motor is mated to a six-speed gearbox and now gets a hydraulic clutch. As one of the best bikes under 10 lakhs in India, the Ducati Scrambler Cafe Racer does come with sister models that cater to their unique genres of motorcycling.
Price: Rs 9.37 lakh onwards.
If you're looking for speed, this is the one. Kawasaki Ninja 650 generates 67.2-bhp of power and 65.7-nm of torque from its 649-cc engine. With the Ninja's double cylinder engine, it operates with 6-speed manual gearbox. With both rear and front disk brakes, the top variant of Kawasaki Ninja 650 also has an anti-locking braking system. In terms of colour, you have just two options but they're enough – The classic Kawasaki Green and a Midnight Black. Apart from being one of the best bikes under 10 lakh, it's also a great mid-level superbike if you're looking to up your game in India's fast-growing superbike culture.
Price: Rs 5.9 lakh onwards.
When we think of the 2019 Speed Twin, an image of the Bonneville appears almost right away. The legacy of the Triumph Bonneville dates to a delicate time capsule between the two World Wars. The Speed Twin linage is traditionally known for its style but is now backed by a strong performance factor too. Based on the Thruxton R and the Bonneville, the new Speed Twin's skeletal silhouette is an aggressive fusion of sport, legacy and luxury. In terms of power, it generates 96-bhp and 112-nm of torque from its 1200-cc engine. Double cylinder engine of Speed Twin has a 6-speed manual gearbox.
Price: Rs 9. 46 lakh onwards.
Want a piece of American biking culture? then consider this Harley-Davidson Iron 883. While most might argue that most Harleys look the same, we think they all have a signature feat. Plus, being highly customizable, they all make for unique machines. It's almost as exclusive as a bespoke suit. In terms of power, it boasts an 833-cc guzzler that churns out 50-bhp of power and 70-nm of torque. It's also the heaviest bike on this list at 256 kgs. If you're looking at a bike that comes with culture, that's long-lasting and that can be a true motoring expression of yourself, get a Harley-Davidson Iron 883 brochure right away.
Price: Rs 9.26 lakhs onwards.
KTM is probably the most popular name in biking in India. Right from the Duke 200 to the 1290 Super Duke, these bikes come with its own zing and an engine growl to match it. With a 799-cc engine, it produces about 101.8 bhp of power and 87 nm of torque with its double cylinder guzzler. The 790 Duke, also known as the Scalpel, is KTM's flagship offering for the Indian market. For a bike this light, 799-cc might be a bit much which is why it's perfect for the track and for inter-state highways.
Price: Rs 8.63 lakh onwards.
All images: Courtesy brands