For the Raging Bull of Italy, what better way to kick off another year of supercar extravagance than launching a fresh Huracán to the Indian streets? When the Lamborghini Huracán Evo was introduced in 2019, it left a footprint for a much more Indian-street-compatible rear-wheel-drive version to follow, so here it is.
There's no doubt that the Huracán is currently the brand's best-loved supercar, but what's the fuss about the RWD? Or as Lamborghini prefers it, 'Rewind to Rear-Wheel-Drive'? It's all about going back to the roots of classic motoring yet adding an elegant modern touch in design as well as cabin tech.
"As the driver, you exercise greater control over the car to form a unique and intimate bond. Rewind to Rear-Wheel Drive means returning to the origins of mechanical purity, the true essence of a Lamborghini. The Huracán EVO RWD embodies the most high-tech return to these origins, and it is dedicated to those who know they cannot do without technology but embrace the thrill of driving and the joy it can offer." said Mr Sharad Agarwal, operations head, Lamborghini India.
There are two core additions that make the Evo RWD so special in comparison to other Huracán mods. First, is the P-TCS (Performance Traction Control System) that is also unique to the Evo RWD, which lets the car "slide and skate" during acceleration.
While globally today, Rear-Wheel-Drive has been acclaimed as a performance spec, allowing drivers to make wider yet more controlled turns on the track. We all know that Lamborghinis aren't city commute cars, they're mean for touring and track indulgences, allowing Indian enthusiasts to take this hobby more seriously.
The second, making it more snazzy and sophisticated, is an 8.4-inch touchscreen fitted onto the center console that also analyses hand gestures for prompt infotainment commands.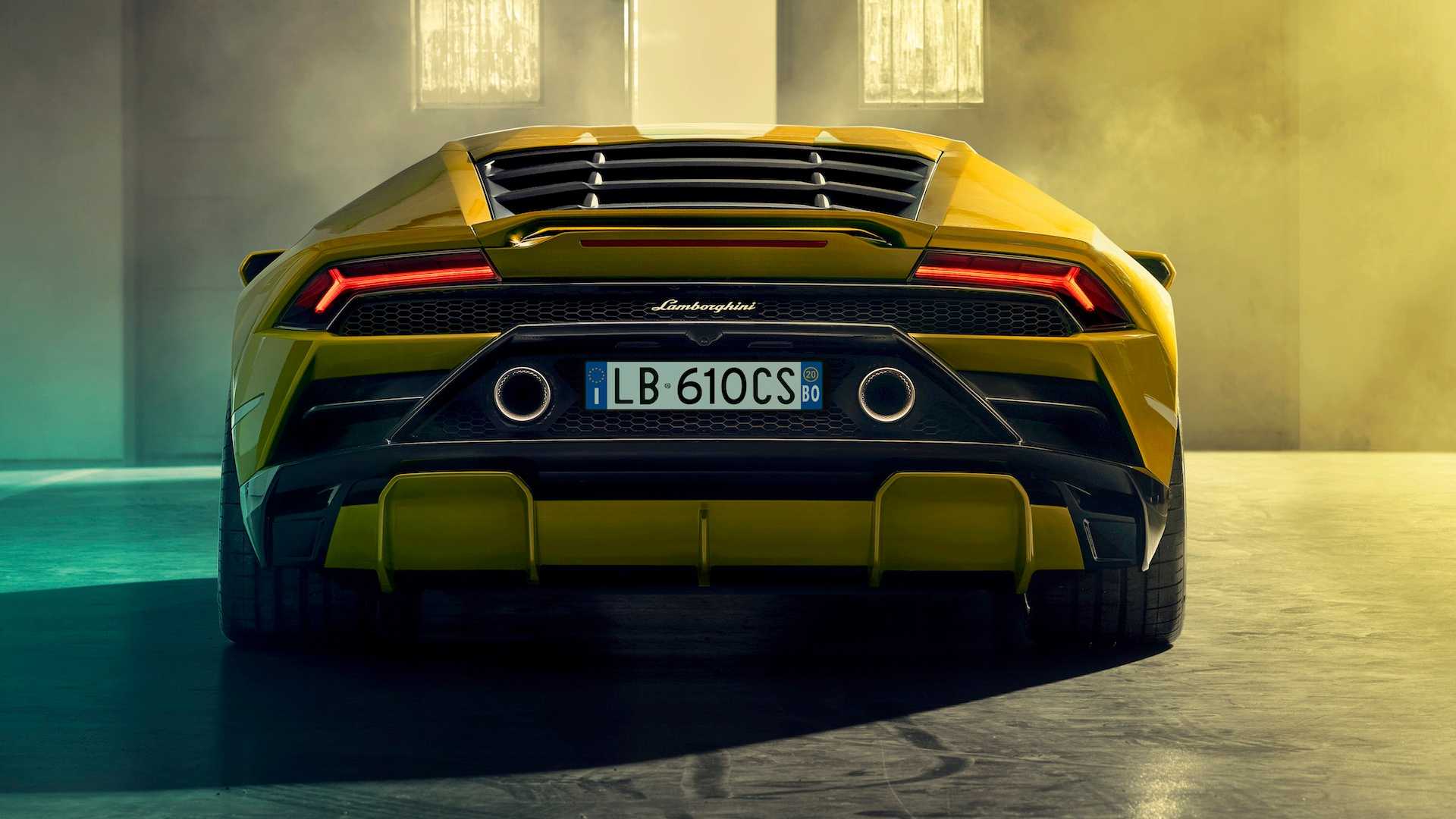 The same loud engine yet equally stylish. The Lamborghini Huracán Evo RWD uses the same 5.2-liter naturally aspirated V-10 as the standard variant, de-tuned to 610 horsepower and 56-lb-ft of torque, pushed through a seven-speed dual-clutch transmission. It's the cheapest trim in the Huracán range, and like before, we think it's secretly the one to have. In terms of speed, the new Lamborghini Huracán will go from 0 to 100-kmph in 3.3 seconds, while maxing out at 325-kmph.
If you're a weekend racer, the Lamborghini Huracán Evo RWD is already in showrooms waiting for you. You can cop this package for a stiff Rs 3.2 crore.
All images: Courtesy Lamborghini