India's first drive-through COVID-19 testing centre opens at Dr Dangs, Delhi.
Dr Dangs Lab, a reputed Delhi-based private laboratory extended their services to assist medical institutions in conducting much-needed COVID-19 tests. Delhi stands concerned with 639 cases of the pandemic with 20 completely quarantined zones at the time of this article. To contain and identify more threats, Dr Dangs Lab took up this bold initiative on April 6. Initially, the private lab sent technicians and medical professionals to homes. Open to all, but only if they've come prepared, here's what you need to know before you drive there.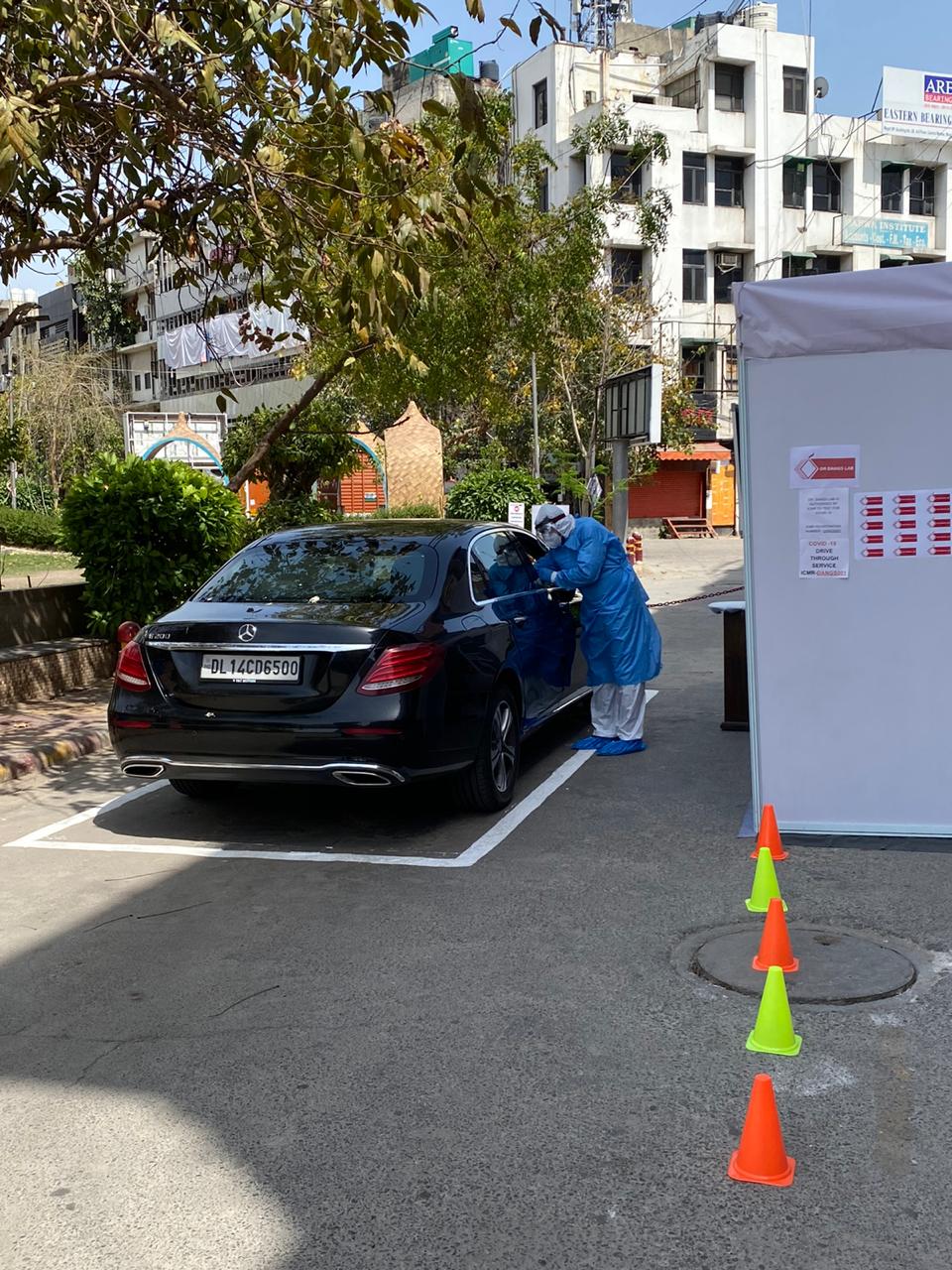 The testing Centre can conduct about 35-40 tests in a day. "This Centre ensures maximum safety and minimum exposure to both the patients and the sample collectors," said Dr Arjun Dang, CEO, Dr Dang Labs.
Here are the official guidelines you need to keep in mind:
Request for an appointment to be made online, in advance.
Medical certificate stating a requirement of the COVID-19 test.
Booking of a fixed timing for the test.
Patients cannot simply drive up to the lab, they will need a pre-booking.
Only patients who arrive in private cars will be allowed to be tested. (No taxi, scooter, bike, etc).
Patients are advised to drive to the lab with minimal passenger capacity.
Dr Arjun Dang stated that he took inspiration from a South Korean model of this form of testing. There will be three stations, the first to identify the driver, more like the reception of a clinic. The second and third are barricaded spaces where the tests take place. Each test sample is transported to its Hauz Khas branch.
Address:  Building No. 25, Ground Floor, Central Market, Punjabi Bagh, New Delhi – 110026
Phone: +91 98106 78165
Timings: 7:30 am to 6:30 pm
Cost per test: Rs 4,500
All images: Courtest Dr Dangs Lab