As Coronavirus is spreading its fatal web across the globe, it's important to know how close it is to us and how we can keep ourselves clear of it.
Right now we are spending a lot of time camping on our couches and have our smartphones consistently buzzing. We'd highly recommend adding your smartphone to your Covid-19 hygiene checklist too. But as this pandemic spreads further, we need to be digitally equipped and aware of how close the virus can get to us. Be it medical help, tracking or professional consultancy, here's a quick look at some coronavirus-related apps that will help you stay ahead of the curve.
This app has kept a perfect digital account of the Coronavirus spread, globally. Almost like an encyclopedia for the virus, it also keeps tab of its symptoms, the latest news, official notices from authorities. But, how does it gather its info? Essentially it's a cloud-based patient information network that combines user-reported data with official reports from the World Health Organization to create a pointillist representation of the virus's spread. The only drawback, there isn't a direct way to monitor every report that's fed in.
Available on iOS and Android.
We found this interesting app that serves as a Reddit or a community chat for distressed people. If you're worried about the massive outbreak and are just looking for emotional or social support, this is the app for you. It allows you to seek answers and talk to people in the same boat as you. The app allows users to pick from 10 avatars, such as Moki, Jinto, or Zink, all designed to look like cartoon characters from a jaunty Yo Gabba Gabba spinoff.  Moreover, if you're a bit shy about talking about anxiety or insecurity, the app works with complete user anonymity.
Available on iOS and Android.
The Ask NHS app was originally designed to serve as an artificially intelligent digital doctor that analysed one's symptoms and offered quick solutions. However, with the Coronavirus fever, the app has also turned into a perfect symptom analyzer for those worried about having any. Think of it as having a conversation with a doctor who talks like Siri, she'll interpret your symptoms, understand what's wrong, and tell you what to do next. In a tie like this, where one needs professional consultation but can't step out, this is a great digital solution.
Available on iOS and Android.
There are two birds you hit with this stone: social distancing and medical deliveries. Right from thermometers to specific medicines, 1mg is a great medical solution if you don't want to step out. It has a dedicated section to the Coronavirus offering masks, sanitizers, disinfectants, and vitamins. Even if it wasn't for the virus outbreak at hand, we'd still bookmark this app for its ease-of-use and utility.
Available on iOS and Android.
Practo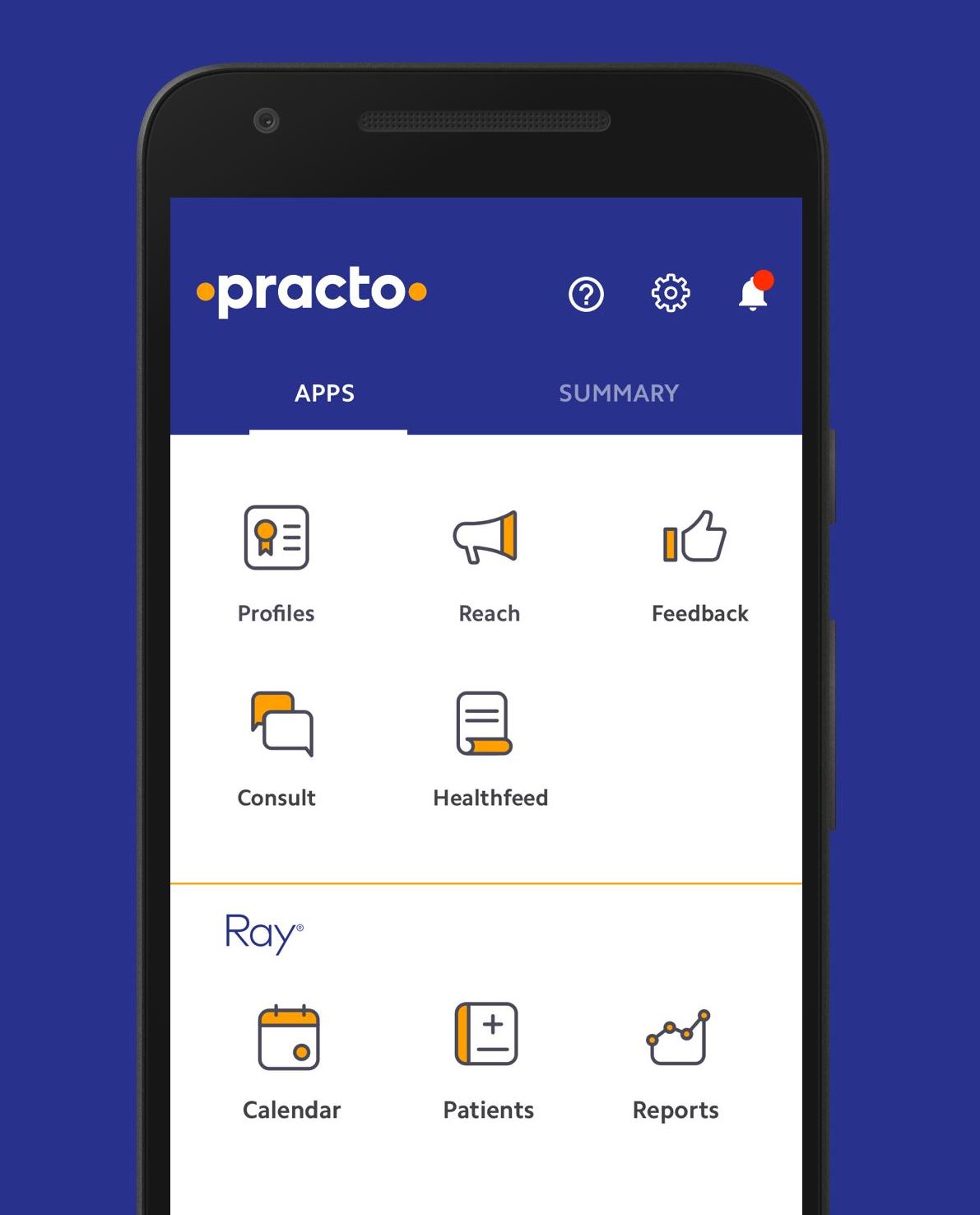 Practo helps you find the right doctor. Coronavirus or not, it's always advisable to know which doctor is available near you. Apart from emergency appointments, you can schedule check-ups with the best doctors in the city. Be it dental care, dietary, or even surgery, Practo has an answer for you. We've been using this app for a few years now, and it's undeniably one of the best apps to rely on when looking for a doctor.
Available on iOS and Android.
All images: Courtesy brands & Getty Images