If you're looking to pamper your brother with a digital delight, we have a list of the best tech gifts for him in 2020. 
Traditionally, Diwali has been about gifting sweets, clothes, and jewellery, but considering the demand for efficient everyday tech, gifting (or getting) gadgets come with great practical value. Gamers, audiophiles, tech geeks – there's something for everyone. From smartphones and portable speakers to hybrid watches and home appliances, here's our list of the best tech gifts you should consider this year.
Coolest tech gifts your brother will love this festive season
OnePlus Nord
OnePlus has two names for the Nord – a 'budget smartphone' and a 'camera flagship', and in our opinion, that's a winning combination. The Nord sizes in with a 6.44″ AMOLED display that runs a 90Hz refresh rate. Under the hood, we see a Qualcomm Snapdragon 765G that's paired with 8-GB to 12-GB of RAM, depending on your variant. In the affairs of the lens, it gets a 48-MP primary, 8-MP ultra-wide, 5-MP depth sensor, and a 2-MP macro lens. 
When it comes to the front-facing camera, OnePlus is breaking new ground with the Nord. You'll find two front-facing cameras, including an 8-megapixel sensor ultrawide camera with a 105-degree field of view and a primary 32-MP selfie camera. It is powered by a 4115-mAh battery that supports Warp Charge 30T.
Price: Rs 27,999 onwards
Marshall Emberton
Giving their vintage Rock 'n' Roll aesthetic a digital twist, Marshall Emberton is the brand's newest light-weight portable speaker. Apart from its dynamic True Stereophonic 360-degree sound tech, this mini boombox is also waterproof. It promises 20-hours of playtime, Bluetooth support all in Marshall's classic black suave. It also boasts an IPX7 waterproof rating.
Price: Rs 17,999
Bose Frames
From patented acoustic chambers to premium lenses, Bose Frames are designed for sun and sound. They have speakers fixed near the temples, giving you a personalised sound experience. Moreover, the Bose Connect app gives you easy access to everything your product has to offer. Get tips and personalise your settings, so you can spend more time enjoying the music instead of setting it up.
Price: Rs 21,900
Dell Inspiron 15 3000
We've handpicked the Inspiron 3593 from Dell's 3000 series. It's well-specced, lightweight, and priced just right. As an entry-level variant, it packs a 10th Generation Intel® Core™ i3 inside that paired with 4-GB of RAM, which isn't the best in its league but enough to get you through the door. The interesting nugget here is its gargantuan 1-TB of storage. In terms of visuals and screen, expect 15.6″ of FHD AG glory. In terms of the simple-yet-decent specs, the massive storage on-board and the price makes for a great gift.
Price: Rs 52,990 onwards
Sony "WF SP800N"
With an IP55 rating, water, sweat, and dust will never interrupt your jogging playlist. Sony claims to have designed these earbuds for an active and rigid lifestyle. It packs a total of 18 hours of power, promising top quality audio throughout the day. If you're watching something on your smartphone, it also understands your head movement and position and adjusts the audio patterns.
Price: Rs 18,990
Samsung Galaxy Watch3 (Bluetooth)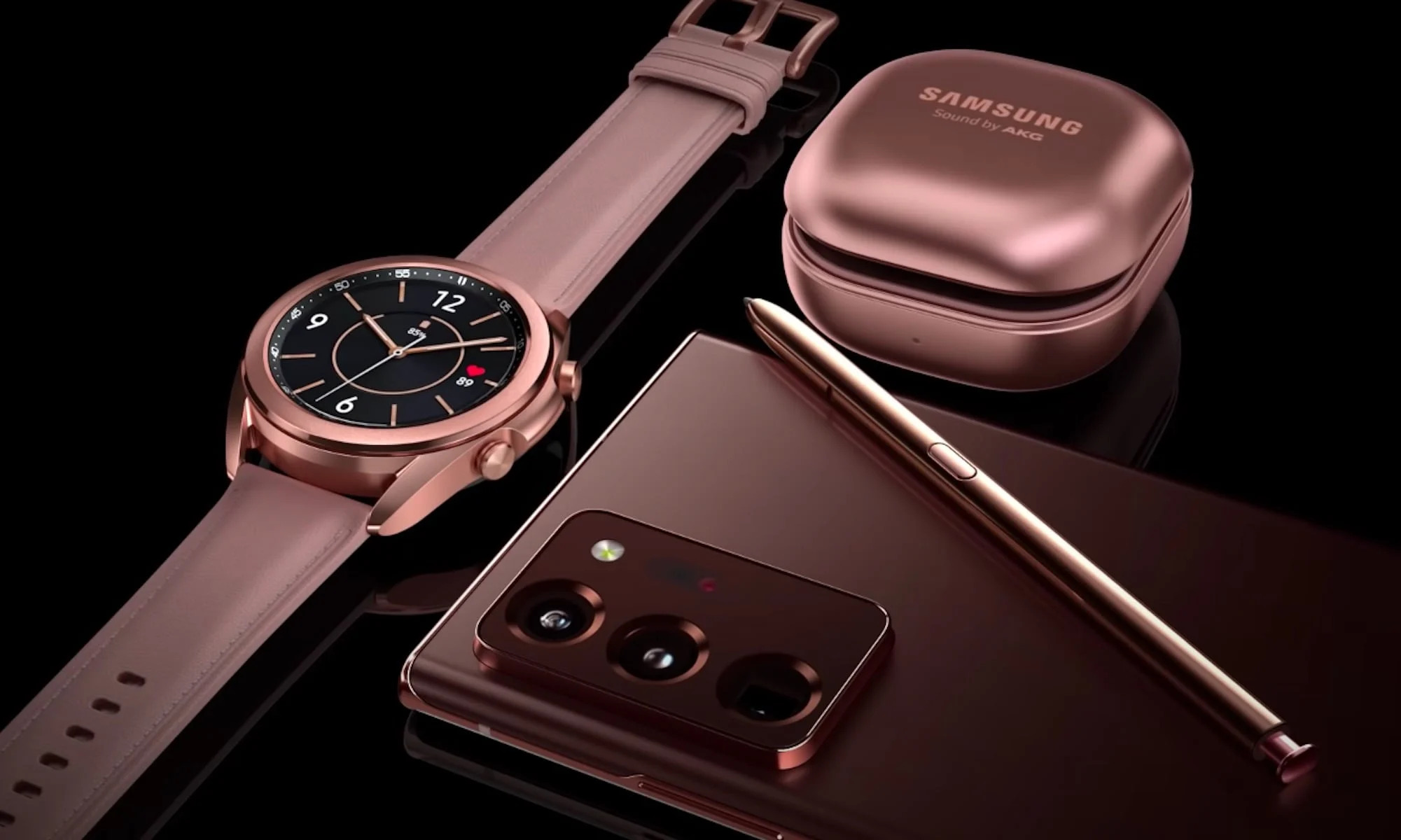 It is the best health monitor one can wear on their wrist. Being FDA-approved to run ECG tests, blood oxygen tests, and other cardiologist-certified tests, the Galaxy Watch3 works as a doctor and a coach. They come in two sizes, 41-mm and a 45-mm, both with the same 1.4-inch screen size. You can easily navigate between apps using the rotatable bezel. Samsung even stated that the Watch3 could change its watch face to match what one's wearing.
Price: Rs 34,990 onwards
Echo Dot + OakRemote bundle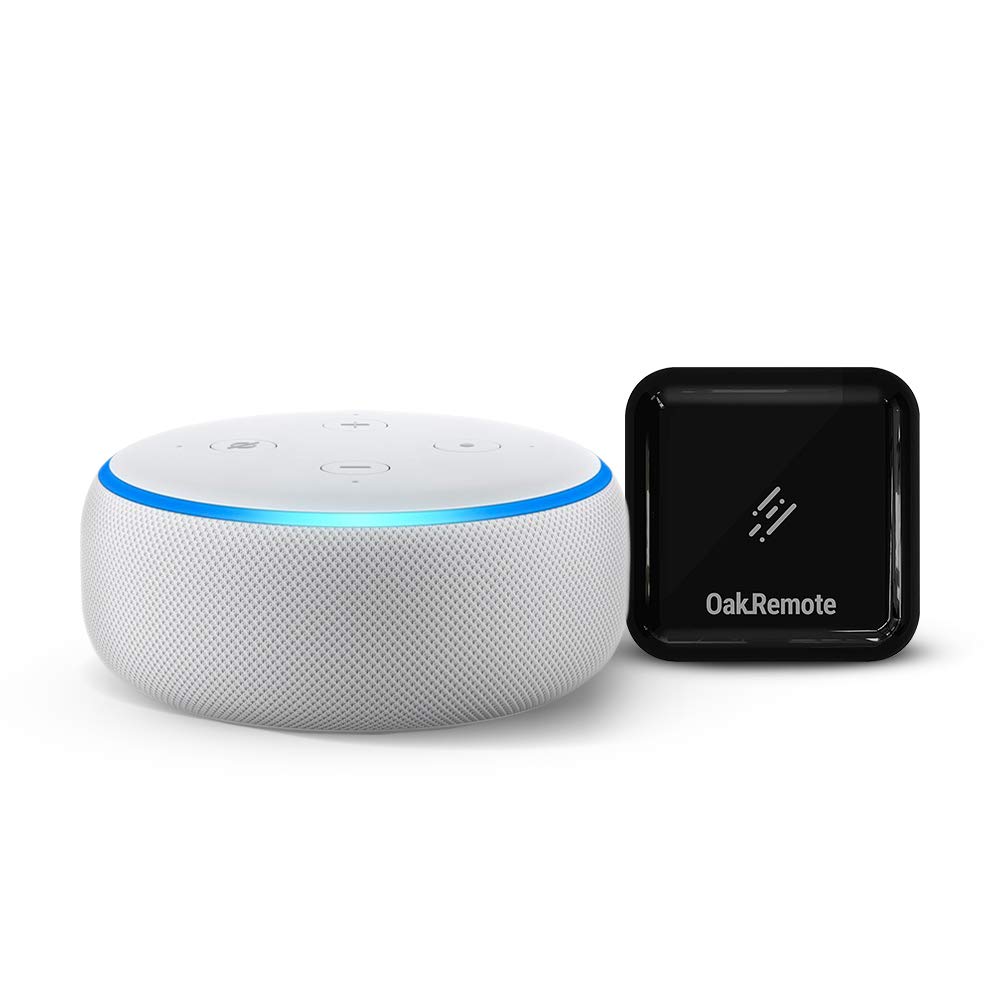 Here's a 1+1 deal that allows you to make much more use of your Echo Dot. TheOakRemote is what's needed to give your AC and TV voice commands, which of course, are routed through the Echo Dot. We all know what the Echo Dot is used for; it's an in-house virtual assistant that can control all smart gadgets at home and also acts as a mini speaker. With Alexa always at your service, the Echo Dot promises top-notch stereo sound.
Price: Rs 6,989
All images: Courtesy brand