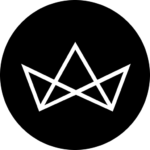 Fancy the Uber Elevate? These 5 futuristic technologies will be a reality sooner than you think
The term 'Futurism' simply means pushing the boundaries of everyday science for an innovative future. Flying cars and holograms for daily commute and communication were merely Hollywood fantasies about a decade ago. But the tech titans of today think otherwise. While sci-fi movies consistently portray a visual of the distant future, we often forget that we're incrementally inching towards these futuristic tech concepts turning into reality. Take Uber Elevate for example, the announcement that it will be a reality in 2023 is mind-boggling for India. And though it's hard to keep track of, these are 5 futuristic technologies that will soon turn into reality, it's only a matter of time.
Right from Amazon's plans of designing a new wearable technology that can analyse emotions to Google's upcoming voice assistant feature that's more than capable of making dinner reservations, AI is the future. Even when it comes to cars, AI can operate in sync with neighbouring cars, allowing a safer synchronization of side by side travel. While we focus on the advancements already made available to us, we forget that these futuristic tech concepts are still in the make. With Uber Elevate service coming in sooner than you think, these other advancements could revolutionize the way tech influences our lives in the next few years.
1
Self-Driving Cars 
Leading this endeavor would be Volvo and Tesla. The XC90 and the Model S come with hyper-intelligent AI that're capable of completely taking over the wheel, allowing you to rest back and take a break from rush hour intensity. Aside from these motoring moguls, the rest of the self-driving car industry next aims to have inter-car communication, that'll allow the cars to be more alert of each other's driving manoeuvres. The BMW Vision series strives to turn this into a reality. While North America and a few European nations already have this on the make, the rest of the world should have self-driving cars by 2022 or sooner. 
2
Uber Elevate - Flying Taxis
Ariel road vehicles have always been a concept of fantasy and this Blade-Runner styled idea isn't as far from reality as you think. Today, we got a closer look at the new Uber Elevate flying taxi service and the futuristic accents it entails. While set to make a debut in 2023, Los Angeles and Melbourne will run test flights by 2020. The Uber Elevate service will be exclusively for long distance travel within cities as well as inter-city travel. Expect a 19-km journey to be completed in just 10 minutes or less.  
3
5G Networks  
The Indian communication industry is undoubtedly one of the largest in the world. With over a decade of high-speed internet experience, we're gearing up for the next big wave. After 4G being launched in 2014, 5G will soon too. But if you lack the patience, head to London, where it's already dominating the cell-phone network market. For the sake of comparison, 4G maxes out at 100-mbps, whereas 5G is expected to top at a whopping 10-gbps, a hundred times faster. In a market like India, dominated by cheap internet rates, this would be an internet revolution in every household. 
4
3D Printing 
3D printing will soon be a part of our everyday lives. They've already started printing metal beams for construction, car components and tons of industrial machines. Apart from modern art, 3D printing has also made its way towards food. A German-based company named Biozoon actually made this happen already. As a solution for elders who have trouble chewing, Biozoon's 3D printed food can actually melt in their mouth instantly. Next, we'd expect 3D Printing to become a portable service and spread across other industries like fashion and jewellery as well. 
5
Holograms 
Holograms have been a dream of tech and entertainment companies as well as consumers ever since Jules Verne first introduced the idea of the technology back in 1893. But the popular craving for such devices really came into vogue when Princess Leia appeared as a floating image in Star Wars over forty years ago. Unfortunately, for years it looked like such things were going to be forever relegated to the realms of science fiction. While it's already in use highly exclusively, they might actually sync with AI to create virtual personal assistants and for entertainment purposes.
All Images: Courtesy brand & Shutterstock