In the fifth edition of the Community Standards Enforcement report, which tracks the company's progress to keep both platforms safe, Instagram has released a set of new features to combat online bullying.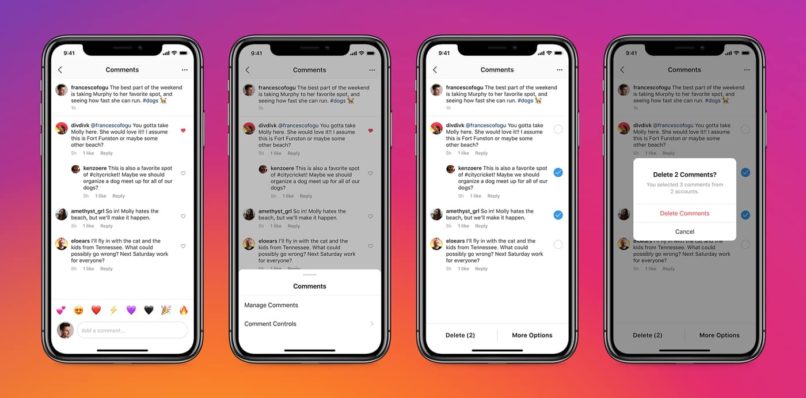 As part of their push to combat cyberbullying on the platform, Instagram is launching a handful of new features that will give users more control over the comments on their posts: Bulk comment deleting, comment pinning, and tag controlling. After testing the feature and receiving positive feedback, users will now be able to select and delete up to 25 comments at once — likewise, several accounts can be restricted or blocked simultaneously. 
"We want Instagram to be a safe place for self-expression and we're constantly looking for new and improved ways to achieve that. This edition of the Community Standards Enforcement Report highlights our progress in enforcing our policies in ten areas, including removing content that puts the safety of young people at risk, and removing bullying content," said Ankhi Das, Director of Public Policy, Facebook – India, South and Central Asia.
In the near future, users will gain the ability to pin a series of their favourite comments which were posted to their publication as part of a test. The feature has been designed as a way users can "set the tone for their account and engage with their community."
Finally, Instagram has begun rolling out the option for users to control who can tag them in comments, captions or Stories, as tagging is often used as a bullying tool. 
This announcement comes in addition to Instagram's ongoing efforts to engage with the youth on topics such as gender sensitivity, mental health, and bullying, which began at the start of the year with the 'Unlabel India' initiative. In partnership with Yuvaa, a youth media and insights company, this included a roadshow to colleges across the country, to inspire conversations among youth and initiate positive online dialogue.
This article is published via AFP Relaxnews.