The Juventus hunter, Cristiano Ronaldo has entered the world of Battle Royale with Asia's biggest – Garena Free Fire. Here's everything you need to know.
Free Fire and FIFA fans are in for a surprise. This might just be the biggest collaboration of the season. It was only a couple of months back when Garena Free Fire introduced Hrithik Roshan into the game as a playable character. While Roshan came in as 'Jai', Ronaldo will be coming in as 'Chrono' and will be the game's global ambassador. More so, Garena states that Chrono won't just be a skin but will also affect the aesthetics of the game, features and much more.
In this teaser video, he appears struggling to be win the game with the word 'Death' constantly popping up on his smartphone's screen. Every time that happens, he kicks a football out of his living room which ends up being a fun game of fetch for his pet Labrador.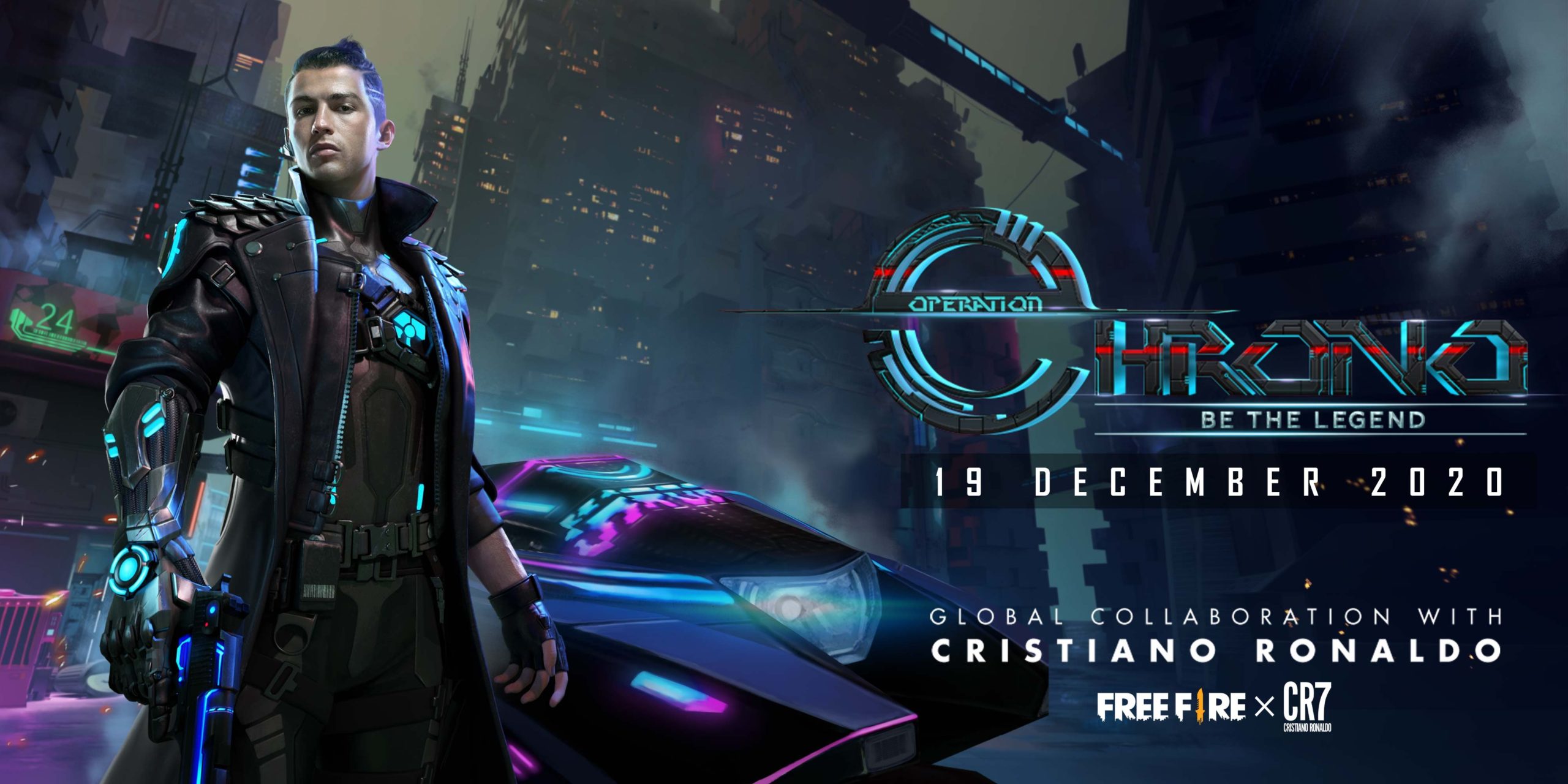 Free Fire has a massive fan base in India and the rest of Asia, some gamers call them the 'lightweight version of PUBG' but they're no slouch when it comes to creative gameplay dynamics and big collaborations. Over the years, they collaborated with DJ and producer, KSHMR and with Bollywood superstar, Hrithik Roshan. They certainly do have a much more massy appeal with their product, but they aspire to bring the Battle Royale experience to players who don't own sophisticated smartphones with massive RAMs. Instead, they pack the best they can, into something lighter and compact.
All of this will be summed into a game mode called 'Operation Chrono' where the new features, abilities and Chrono himself will be there. Cristiano Ronaldo, the five-time Ballon d'Or winner had this to say on his collaboration "It's a great feeling having not only a character in Free Fire modeled after me, but also having the whole universe within the game change along with it," Ronaldo said in a statement from Garena. "The Garena team has worked into the game tons of new features and elements for Operation Chrono. I hope Free Fire players all over the world are just as excited as I am!"
Cristiano Ronaldo, will enter the game on December 19th.