The flagship Samsung Galaxy S21 series arrives as a perfect treat to kickstart the new year. Here's all about it.
While tech corps are slowly climbing out of their new year mood, Samsung is wasting no time. We're 15 days into 2021 and they've unveiled their new Galaxy flagship. However, things are a little different this year. In terms of design and software, the Koreans have switched things up a bit. Coming forth in three forms – The S21, S21+ and S21 Ultra, Samsung have clearly taken an early lead this year in the smartphone division. Here's why.
Samsung Galaxy S21, S21+, S21 Ultra unveiled as an apex Android package
Both these smartphones are powerful devices and the only things separating them are dimensions and battery. While the S21 sizes in at 6.2 inches, the elder sibling is about half an inch taller at 6.7-inches. Both screens get an Infinity-O display with dynamic AMOLED 2X visuals. They both run at 120-Hz, promising detail quality and speed. As Samsung likes to say 'Total Frame-Changer', yes, you're reaching 8K now which can be shot with these devices. In terms of camera, you get an ultra-wide 12-MP, a wide 12-MP and a 64-MP Telephoto camera, with a 10-MP lens to the front for selfies. In terms of RAM, the S21 and S21+ offer 8-GB with storage options of 128 and 256-GB. The other spec separating these two siblings, as mentioned earlier, is battery. While the S21 boasts 4000-mAh, the S21+ offers 4800-mAh.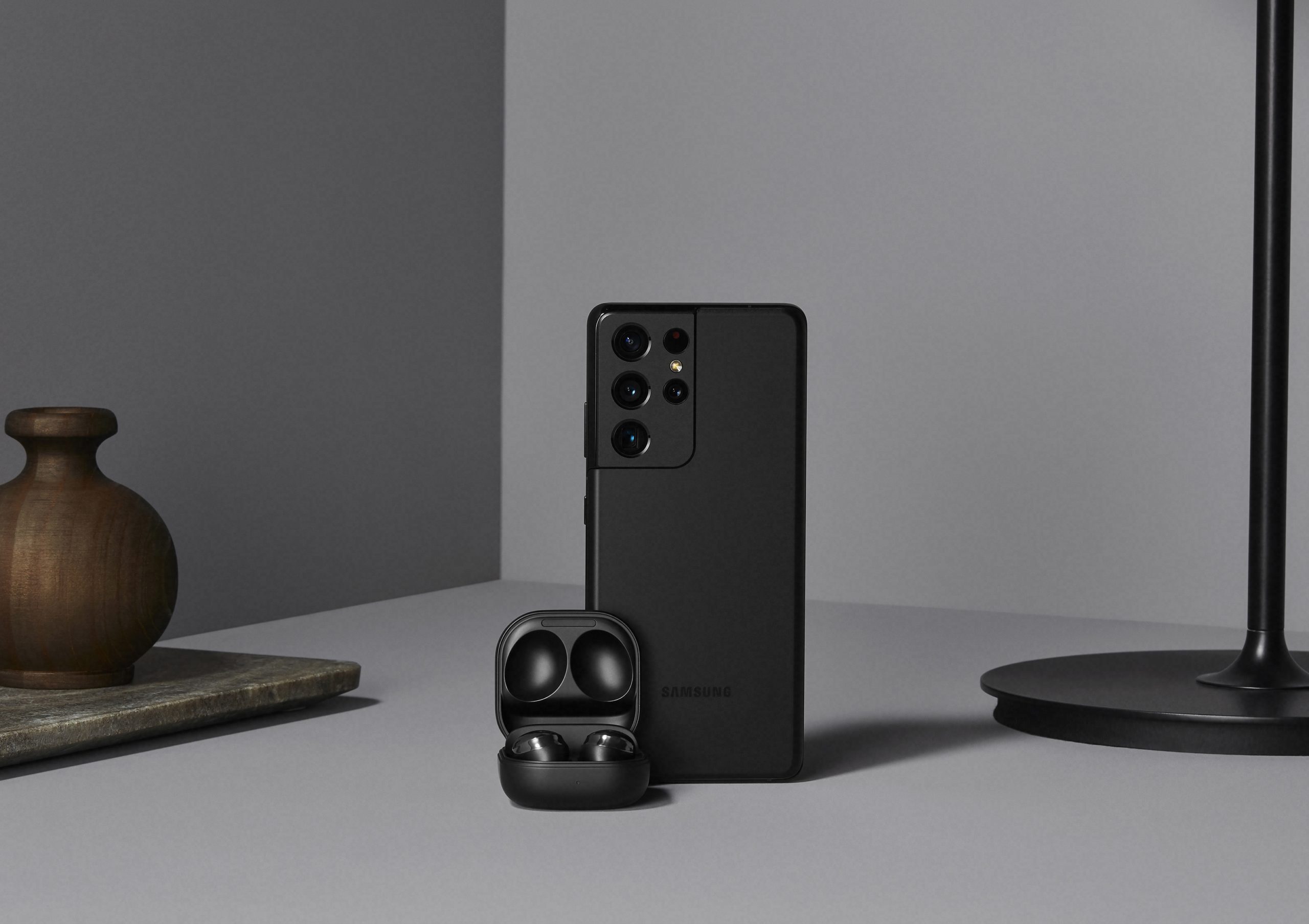 And finally, the Ultra…
This right here, could lead the entire Android industry for 2021. As a top-of-the-line model, it comes with 6.8-inch Dynamic AMOLED 2x glory and 120-Hz of speed. Under the hood, you can choose between two variants. a 12-GB RAM with storage of 256 GB or a staggering 16-GB of RAM with storage of 521-GB. In the camera department, we see a big leap. You get a Ultra Wide 12-MP, a primary 108-MP and two Telephoto cameras or 10-MP and 3-MP. To the front, you get a 40-MP camera. Powering all of this is a 5000-mAh battery. Impressive enough in its hardware of four cameras, the software on the other hand is even better.
What caught our attention here are the colours and materials in the mix. The new material is well, no longer delicate. Most smartphones need a cover which comes at the expense of hiding the true elegance of the phone. It also has the strongest glass we've ever seen on a Galaxy before. One of the most impressive details of the phone is its ability to record in 8K and more so have a split screen setup. Which means, you can access every camera on its body at the same time as the screens splits into smaller windows.
Prices for the Galaxy S21 begin at Rs 69,999, the S21+ begins at Rs 81,999 and the S21 Ultra begins at Rs 1,05,999. Pre-orders are currently open.