The Asus ROG Phone 5 Ultimate has been unleashed. Leading the smartphone gaming scene and upping the ante on performance once again, it arrives in India.
Calling the ROG Phone 5 just a 'smartphone' wouldn't quite seem appropriate. You can very much so make a call, click some nice pictures and stream your favorite Netflix shows just like any other device. However, it's also a powerhouse of a gaming commodity, more so, the greatest the world has seen so far. You must be wondering, didn't we see a ROG Phone 3 last year? So why'd they skip to 5? Well, it isn't odd, OnePlus did it too back in 2017. The number 4 is superstitiously looked down upon in Chinese culture, bet you didn't know that. We're not saying that's the case here but hey, we're just pointing out a cultural observation.
Anyway, the new Asus ROG Phone 5 also arrives in a Pro and Ultimate variant, the former listed for later release. But while the elder monster has been let off the chain, let's take a look at what makes it a gaming apex.
The Asus ROG Phone 5 Ultimate specs, RAM, price in India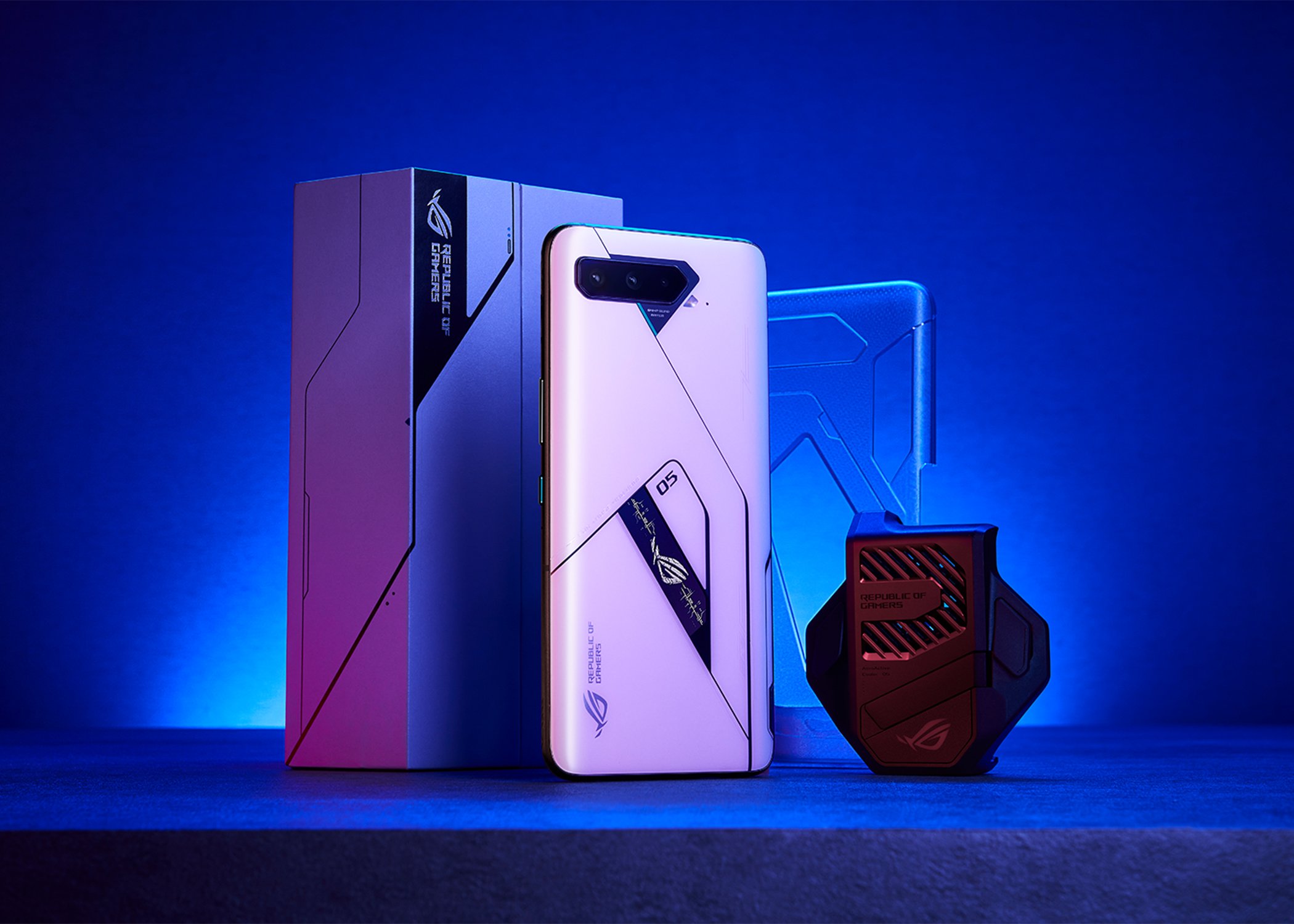 I'm going to begin by talking about the one detail that blew me away – 18GB of RAM. I haven't seen a smartphone ever flex those many gigs of speed. To compliment the magic even further, it comes with a Qualcomm® Snapdragon™ 888 5G and a 64-bit Octa-core Qualcomm® Adreno™ 660. We're pretty sure that's enough to work with one of Michael Bay's Transformers. Up front, you'll be greeted by a 6.78″ Samsung AMOLED display that comes with a refresh rate of 144 Hz. So expect speed plus HDR10+ graphic glory. Incase you haven't realized yet, these are all industry-topping figures. 
Not that you'll ever be using the camera when you'll be so engulfed by its gaming specs but here are the numbers. To the rear, we see a 64-megapixel primary lens that comes coupled with a 13-megapixel 125-degree ultra-wide and a 5-megapixel macro lens. For selfies, you get a cool 24-megapixel lens. The Ultimate and Pro versions include "ROG Vision," a rear-facing OLED screen. You also get a case and a clip-on fan attachment, just to give it that extra touch and keep this cool and smooth while you game. Finally, powering all of this, is a gargantuan 6000-mAh battery.
In terms of price, the Asus ROG Phone 5 is priced at Rs 79,999 and offers 18GB RAM and 512GB storage, unless you pick the junior variant. Asus confirms that the new gaming apex will be available for retail on April 15th on Flipkart.
All images: Courtesy brand