Right from Amazon's plans of designing a new wearable technology that can analyse emotions to Google's upcoming voice assistant feature that's more than capable of making dinner reservations for us by talking to someone at a restaurant, the second quarter of 2019 seems to be all about developing hybrid wearables and more intelligent operating systems. On the heels of this AI upswing, the Apple has unveiled a plethora of upcoming hyper-intelligent OS updates for their entire line of products. With heavy inclination towards software instead of hardware updates, the Apple Worldwide Developers Conference 2019 line-up included an amplified Mac Pro, their annual iOS update for the iPhone, a smarter OS for the Apple Watch, an independent OS for iPads, and a new Podcast app called Catalina, a replacement for the soon-to-retire iTunes. 
Apple's vision for the future was very clear right since they introduced the ECG feature for the Apple Watch Series 4 last year, developing a smarter OS that strives to better digital health support, security, and dynamic performance through software instead of hardware. And as expected, the new line of features that were unveiled yesterday, do just that. These are 5 biggest updates and services introduced at the WWDC '19, line-up that you'll be soon enjoying on your Apple devices.
1
iOS 13
The much-talked-about Dark Mode brings a new dark colour scheme to iPhones. Ideal in low-light environments, it works across the entire system including native apps, while third-party app developers can integrate the feature into their own apps. Also, 'Photos' curates your library to eliminate clutter and similar photos while highlighting the best pictures. Images are also categorised to showcase significant events from the past day, month, or year.  
New photo and video editing options are featured in iOS 13 as well, with the majority of the photo editing tools now being available for video. iOS 13 also allows you to quickly and more conveniently sign into apps and websites by utilizing Apple ID to authenticate. This will eliminate the need to use social accounts, fill out forms, verify email addresses, or choose passwords, while Apple will protect user privacy. 
2
Mac Pro
WWDC is not always a hardware event, but that doesn't mean devices haven't been announced here before. Yesterday, Apple updated the Mac line in all the right places. Getting a complete design overhaul, the Mac Pro features a powerful Xeon processor with up to 28 cores, the best we've seen. While it focuses on maximum performance, expansion, and configurability, Apple stated that we could expect storage of up to 1.5TB with this upgrade. 
One of the many things the Mac is praised for, is being a great engine for graphic designing. The new Mac Pro features the world's most powerful graphics card, according to Apple, and boasts up to 56 teraflops of graphics performance. All of this powered by the Apple MPX Module, which features a Thunderbolt integration and over 500W of power, both firsts for any graphics card. The 32-inch LCD panel features a 6016 x 3384 Retina 6K resolution with more than 20 million pixels and extreme dynamic range. It has nearly 40 percent more screen than Apple's previous Retina 5K. Priced at $4,999 onwards, it is expected to hit stores this fall. 
3
iPadOS
The iPad is finally getting its own OS that will allow it to focus on multi-tasking.  The mega update has created much more space for widgets, apps, and other easy-access features, giving it a very control panel-esque aesthetic. The reason why this update is being celebrated is simply because it'll allow the iPad to be an independent OS-driven device, as it steps above from being a middle-man between the iPhone and the Macbook. The update also majorly focuses on multi-tasking – features like Slide Over and App Exposé, allow you to tap into its maximum potential with just the touch of your finger. 
4
Apple Watch OS
After the ECG verve, Apple made it clear that their Watch isn't just a piece of pretty tech jewellery. The new Cycle Tracking app for Apple Watch provides women with a place to input important information surrounding their menstrual cycles, – you will find predicted timing for your next period and fertile window. You can also utilize the daily log function to keep track of any data related to your cycle, including current period, flow, symptoms, results from ovulation prediction kits, and more.
The Noise App keeps a track of overly loud surroundings like stadiums or even ear-blasting nightclubs, and notifies you that it could potentially have a negative impact. Furthermore, Apple also introduced a new Trends tab in the Activity app on iPhone so you can better track your fitness. Being a true digital coach, the tab keeps you updated with key metrics such as active calories, exercise minutes, walking pace, and more, while showing whether trends are up or down. The new Apple Watch update will also bring tons of Siri features and updates.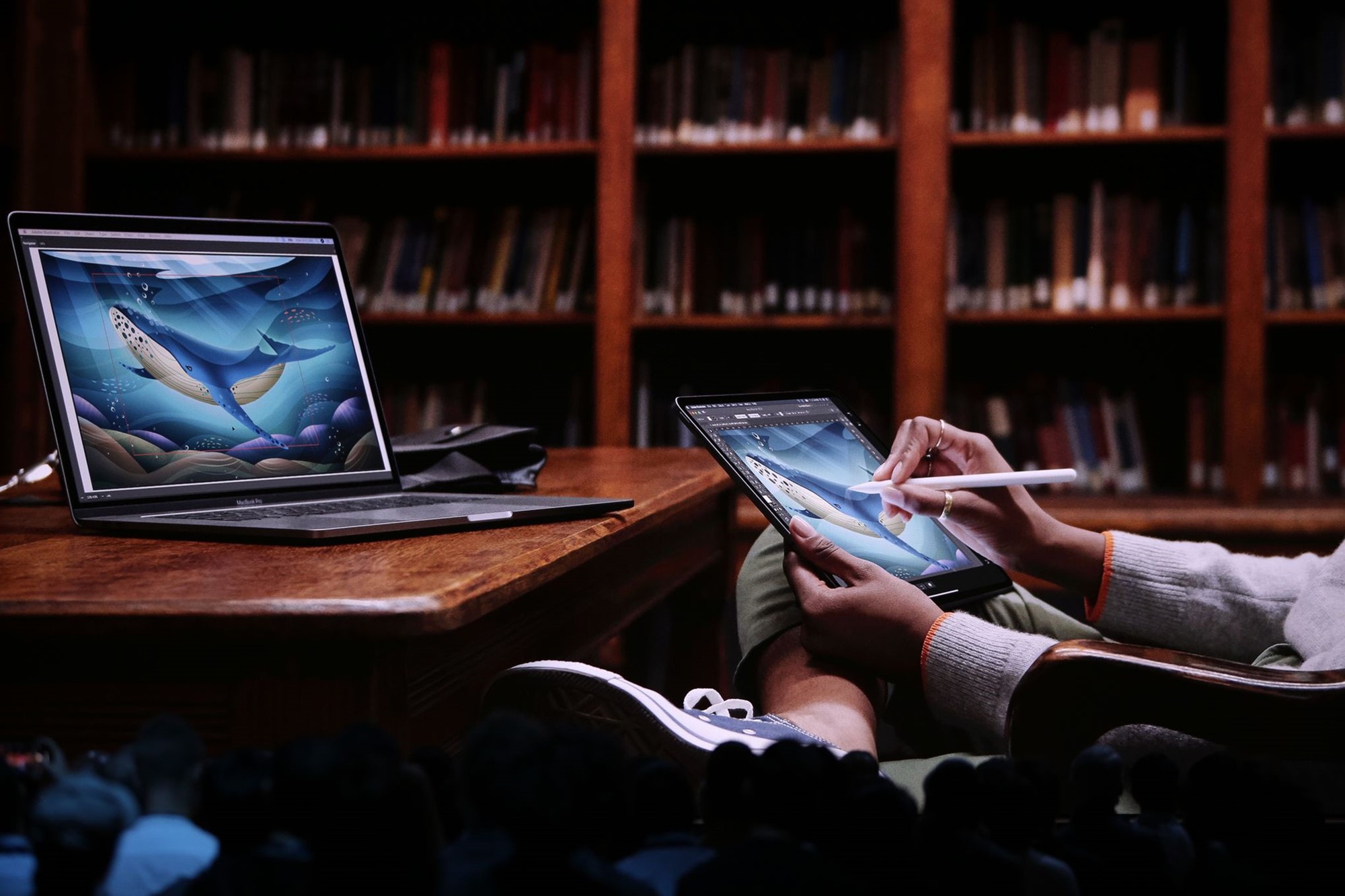 5
Catalina, the new iTunes
Say goodbye to iTunes. In the new version of macOS, called Catalina, Apple will break up the app into three separate apps for Music, Podcasts, and TV. The Mac also supports the iPad as a second display, offering a workaround for those who wanted a touchscreen on their Mac Books. Apple calls this feature Sidecar. The iPad can be connected via both wired and wireless connections. Both iOS and macOS will soon offer voice control that lets you control everything from opening apps and adjusting the volume to other actions like editing text. Voice dictations will be processed locally on the device without sending any voice information to the cloud. Apple is still playing this one close to the chest – we'd expect the Catalina to be an adjacent entertainment service to the Apple TV.
All images: Courtesy brand