I am impressed by those who have productively used this time, from learning a new skill to taking a host of online courses. I am, however, finding it difficult to be that productive, or even productive at all on some days. I am not looking to reinvent myself; I just need fun things to do to keep me from going stir-crazy. In my search, I found a few celebrity homes and ideas on using your little outdoor spaces to enjoy some fresh air without leaving your homes.
Host a painting party
Kareena Kapoor Khan and Saif Ali Khan have used this time at home to get a little creative. Using the blank walls in their balcony as canvases, Saif and Taimur have unleashed their artistic sides. It's the perfect way to spend the day, especially if you have kids, and a great way to bring in oodles of colour and character to this space. If you are not sure about painting all the walls, just work on one small feature piece. In the end, you can always paint over if you don't like it.
Cosy up with a balcony date night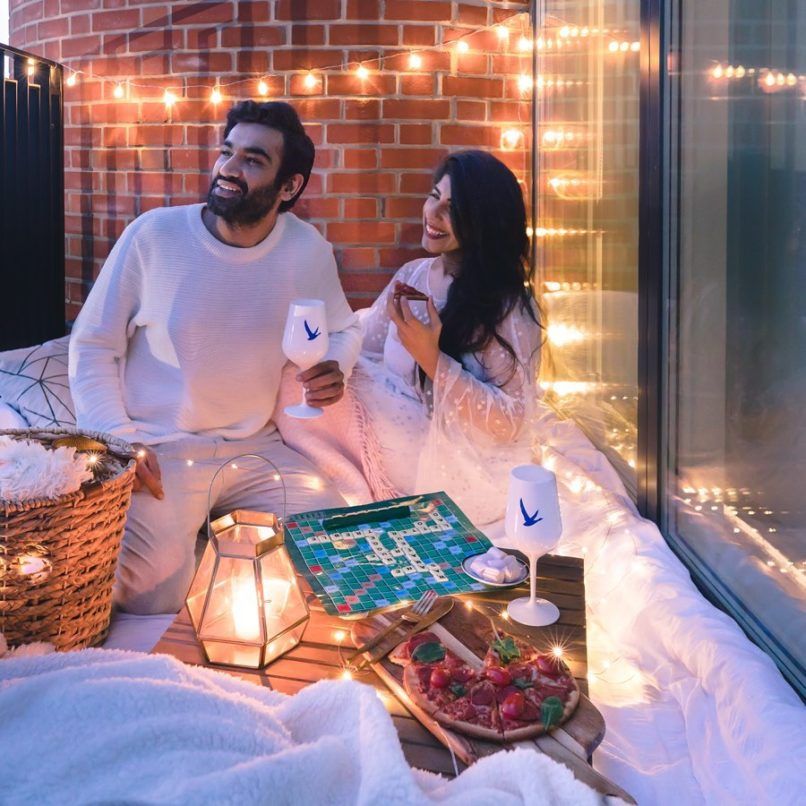 Giving us all major couple goals, travel bloggers Savi and Vid of Bruised Passports show us how to keep the spark alive in the lockdown. This wonderful date night set-up is their little slice of heaven. String up a few fairy lights packed away from Diwali, throw a comforter on the floor, and add a few fluffy cushions. String lights and LED lamps placed on the floor are great additions to your balcony or terrace areas, and soft yellow lights have the best effect. Add some soft music and a few boards games and spend the evening cuddled up with your partner.
Bring on the family game sessions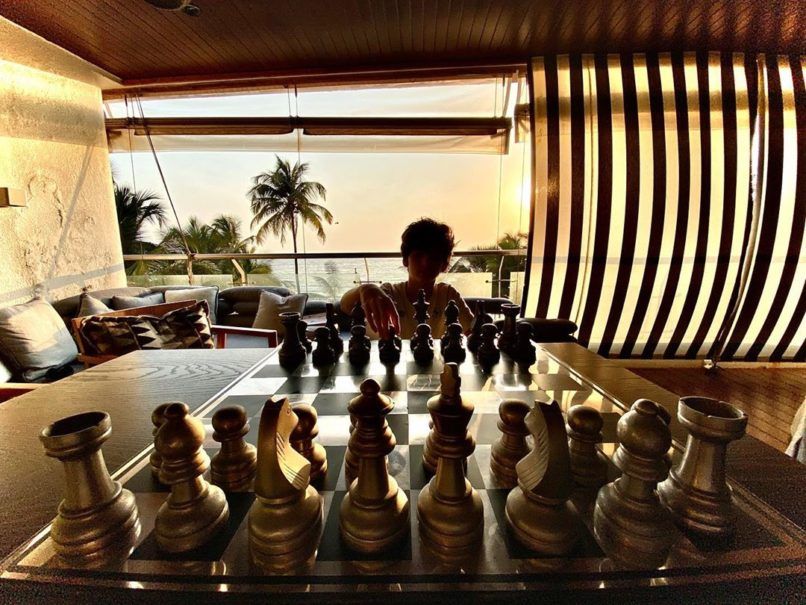 Take a cue from Kangana Ranaut and Hrithik Roshan who have moved their game sessions outside to enjoy spending time with the family and some fresh air along with it. Throw in a picnic to make it fun.
Grow a green thumb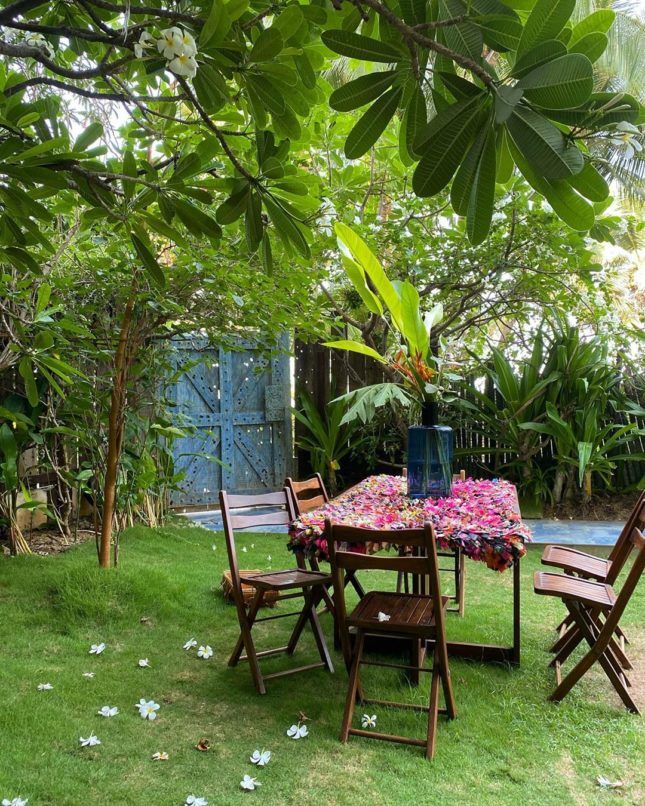 Adding greenery to any room literally livens up space. For small areas like balconies in urban apartments, consider a vertical garden. From Juhi Chawla to Saif Ali Khan to Twinkle Khanna, they have all taken up gardening as a way to spend time with the family and create a calming space.
Get some 'me time'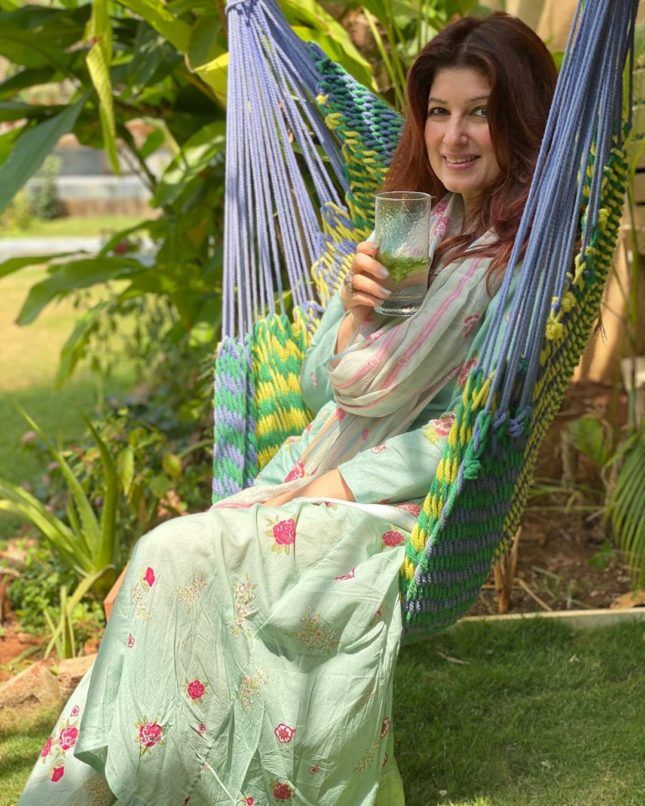 Working from home, cleaning, cooking, teaching and occupying the kids, harrowing grocery trips, and a barrage of bad news about the world around us – all of these things can take a toll on our mental health. Sometimes you just need time alone to recharge. Malaika Arora, Karishma Kapoor, Twinkle Khanna, and Alia Bhatt all appreciate the importance of solitude. So leave your phone inside, switch off the TV, whip up a good cocktail – or mocktail – and get some 'me time' on your balcony, garden or terrace.