Fresh out of the lockdown, we caught up with true fitness ace and B-Town's most prolific dancer, Tiger Shroff over his fitness, flair and future.
When we think 'Tiger Shroff', we see him flaunting a perfect six-pack, dancing away with Bollywood's finest and shooting highly intense action films in foreign countries. Undoubtedly, a counter to the quintessential B-Town guy. However, looking at all that flair, every fitness junkie asks themselves 'How can I get that fit?" We asked the man himself, Tiger Shroff, a true inspiration for keeping fit and the face of ASICS.
"The ethos of ASICS is what I abide by as well – Staying fashionably fit. Moreover, the comfort they offer with each pair is what makes them my go-to brand. Be it the gym, shooting, vacations or anything, there's always an ASICS for me." on choose to represent ASICS with their '#IMoveMe campaign – An encouragement that it's time to get back to the game. Here's all about our chat.
Your favoutite Asics shoes and why you like them?
I actually have favorites for different occasions. First is the Gel-Quantum 360, it's a true blend of tech yet wrapped up with modern street style accents. Perfect to be worn with an athleisure fit. Second is the flagship GEL-QUANTUM™️ trainer itself. This is something I wear whenever I'm on the move, the comfort and the cushioning that really makes a mark here. Finally, for all the action and the cardio, I choose the Dynablast.
The importance of investing in the right workout gear – what do you keep in mind?
Always remember – Freedom of movement, comfort and fabric are what make a great trainer.
It's essential to contemplate and understand the pair before investing in it, that's how you pick the right workout gear. Get an understanding of how the pair can benefit your workout and what's the premium that this particular pair offers. I personally use ASICs because of the Gel based tech, it actually keeps my knees and joints well cushioned, providing that extra bit of care apart from having dynamic running tech too. It also need to think of endurance and how your sneaker can ease the pressures of longer workout periods and allow you to be more efficient.
The secret to staying fit in today's ecosystem.
8 hours of great sleep, four to six meals a day and consistent hydration.
Three fitness mistakes you have learnt from
In my early years, I had a tendency of over-training which turned out to be counterproductive of me. I didn't really work out the right diet that could match the intensity of my training. Amidst all of this, I learnt that hydration cannot be taken for granted. Since then I worked out more efficient ways of training and a diet that could compliment that. It's a key detail one must remember.
During this lockdown, how have you managed to stay fit?
I ensured that the lockdown didn't slow me down. Consistency is elemental in training and I have found my ways of moving about and maintaining the level of efficiency even without gyms. I believe a lot can be achieved within your space at home too.
What is your diet like? Has it changed in the lockdown?
Might be surprising to hear but since I also got a break from shooting, I decided to take it easy and enjoy some good at home. There's much more calories on my plate now than there usually is since I'm not being too strict about it.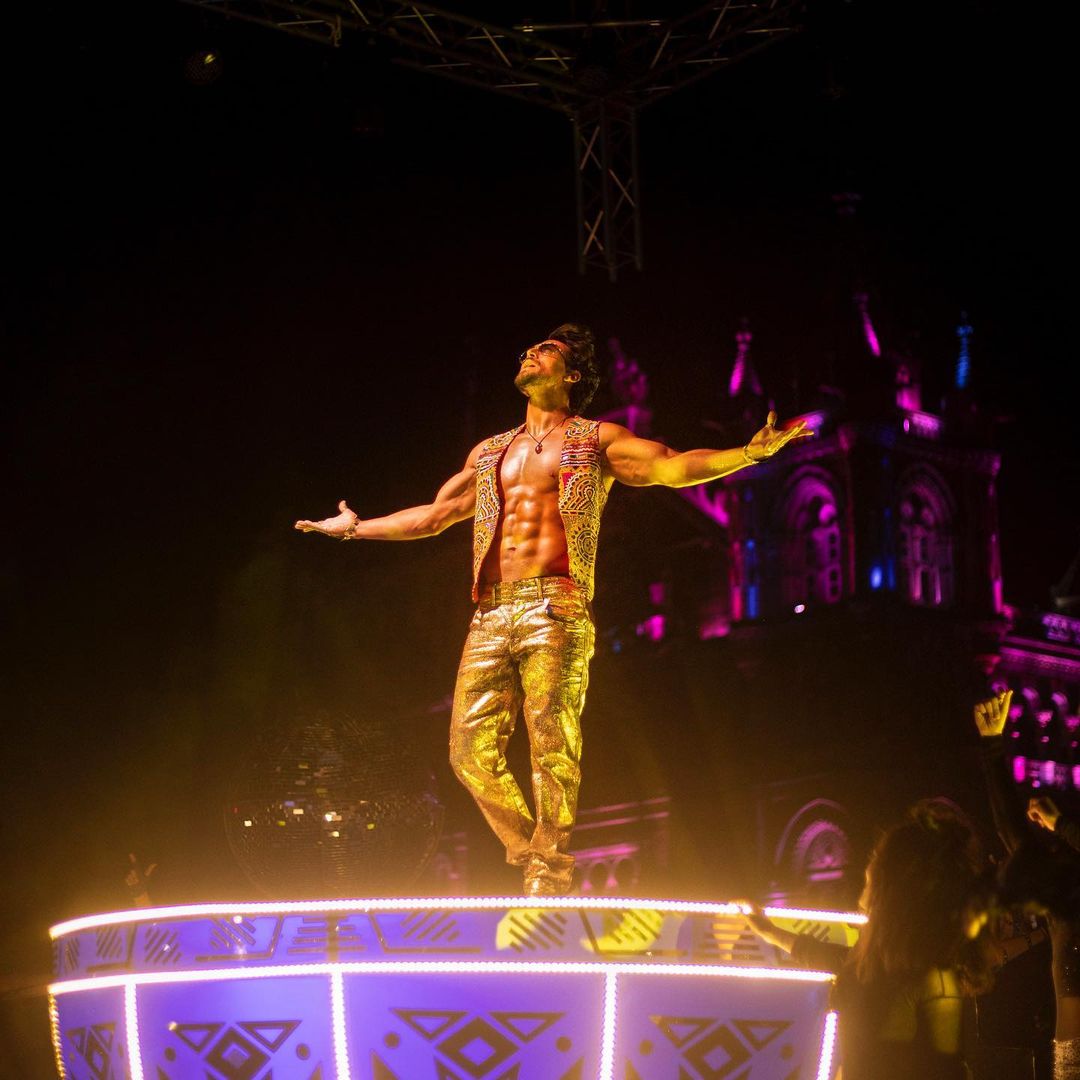 How did dance became such an integral part of your fitness life and your life in general?
Over the years, Michael Jackson has always been my true inspiration. I've grown up watching clips of him dancing and he is quite the reason for my passion for dance today. And while so, dancing also turns out to be a fantastic form of cardio. It's on-the-go, keeps my stamina high, it's a great way to be creative and of course, it's fun.
For movies like Baaghi and War, where action played a key role, what went into the training for it?
To be quite frank, I didn't alter my routine too much when prepping for both films. I have always been dedicated to fitness and being an action hero so I just maintained that level of consistency.
What's the secret to those perfect abs?
Knowing what you're feeding your body.
The lockdown has been a difficult time for a few — what's been the one thing that has kept you grounded during this time?
Amidst all the chaos of the world, I was grateful that I had the opportunity to spend time with my parents. They've always been my motivation to keep pushing ahead. It was also a great time to detox from the hustle and ease up a bit. It also gave me the motivation to work harder.
Hero image: Courtesy ASICS. All images: Courtesy brand & Tiger Shroff / instagram