Chef, author and MasterChef India 2016 finalist Sadaf Hussain might have started investing as a way to save on taxes, but the process eventually helped him realise his dream of becoming self-reliant. Lifestyle Asia India caught up with him to understand how he went about making smart investments.
Sadaf Hussain
How long have you been investing for?
I began seriously investing in 2012. I suppose when I had to reduce my tax liability. Before that, it was just a case of saving up extra cash, sporadically. I also had become interested in investment as a mode of money creation in that year. At present, the money instruments I have are health insurance, a couple of unit-linked insurance plans (ULIPs, a crossover between a life insurance and mutual funds), and two mutual fund schemes.
Did you feel a push from family to manage money better or it was a habit you picked up on your own?
I like money, and of course, like anyone else, wanted to create more of it. The idea was that as I grow older, I would have these small pockets of investment returns, and I am not dependent on anyone.  So the concept of being self-reliant, only recently popularised by the Prime Minister, has resonated with me for the longest time.
Did you use an agent to park your money?
For health insurance and ULIPs, I did go through an agent. But for mutual funds, I sought help from a friend who was well-versed in personal finance. I assessed my personal risk appetite, how much I could put aside consistently and used apps like Zerodha and ET Money to buy the schemes. I believe that while advisers can guide you, understanding your risk profile has to be an active process for the investor.
On the agent front, I also find them to be pushy as they work on commission. This can be annoying for me and I now try to avoid meeting them. The apps that I use are also no-commission platforms.
How often do you keep track of your investment returns?
I have only recently ventured into the mutual fund domain, but I have learnt very early to not keep checking the returns frequently, as they only multiply over time. One has to understand that the shift of wealth creation is gradual, especially with market-linked instruments. With ULIPs, one can feel like your money hasn't grown but one has to understand there is a reason for the maturity date. You may also run the risk of regretting your investment decisions. In retrospect, maybe I could have chosen a better ULIP, but backing out from it now would mean more losses than buying a new scheme.
Do you use credit cards or EMI options?
I am personally averse to the idea of credit and hence haven't used them until now. However, I am aware of the benefits that come with credit cards, whether it's reward points or an improvement in the CIBIL score. My brother, on the other hand, enjoys using them and in fact, offered to put my laptop on an EMI while I transferred the money to him. Using credit cards also benefits the economy when banks and financial institutions can streamline their investments since the cash isn't necessarily circulating among the people. That said, I am quite intrigued by the no-cost EMI option, which even debit cards have now started offering. I plan to buy the new One Plus phone on a six-month or three-month EMI to understand the benefits for myself.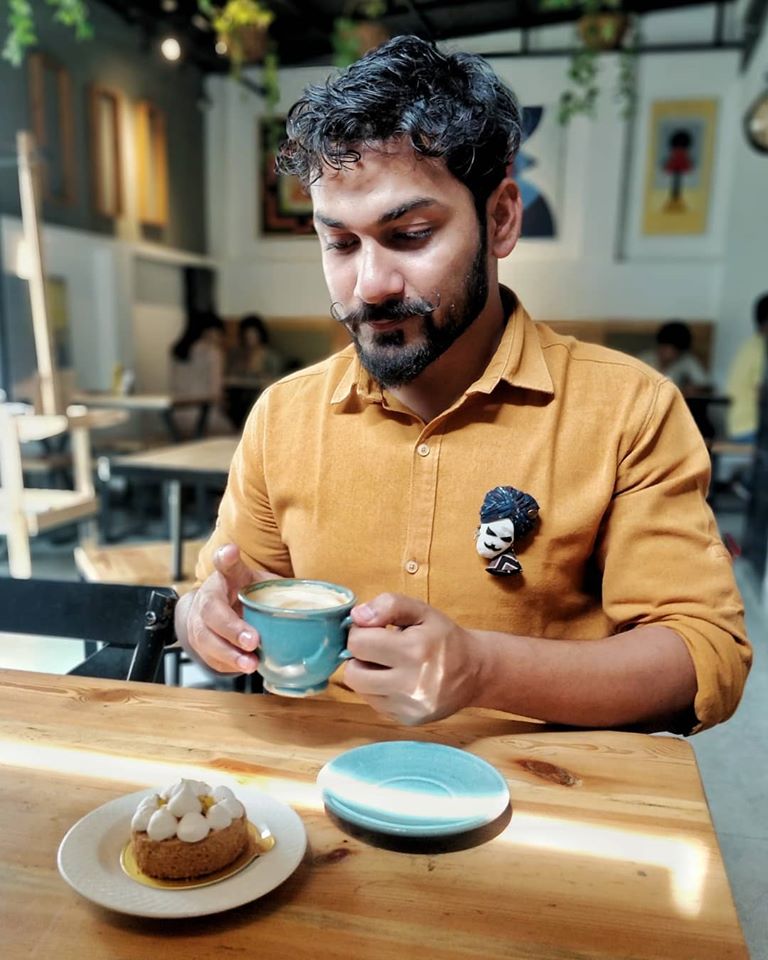 Would you consider yourself a goal-based investor?
If the goal is to be self-reliant, then yes. But I do not have a defined goal such as buying a car. I do want to own a home sooner or later; conjuring up money for the down payment can be a result of my investments. Nonetheless, I believe that your goals may fluctuate based on inflation. Take for example buying a car. The car you are eyeing today may cost more in five years, or even be discontinued. For such goals, the EMI route is a practical option. This can be the case for buying a home as well. If you predict the prices will rise exponentially, and you can pay EMIs, taking a home loan for the entire amount can be feasible too. Self-assessment becomes necessary then.
Images courtesy: Sadaf Hussain's FB page