This year, we have been stressing out about our health and wellness more than usual. People are exploring a wide range of options, including yoga, healthy eating, and more. Detoxing can be a boost, something that can fill you with positive energy as well. So, why not detoxify your mutual fund portfolio too? That is what Omkeshwar Singh, head, RankMF, a mutual funds platform of the Samco Group, says.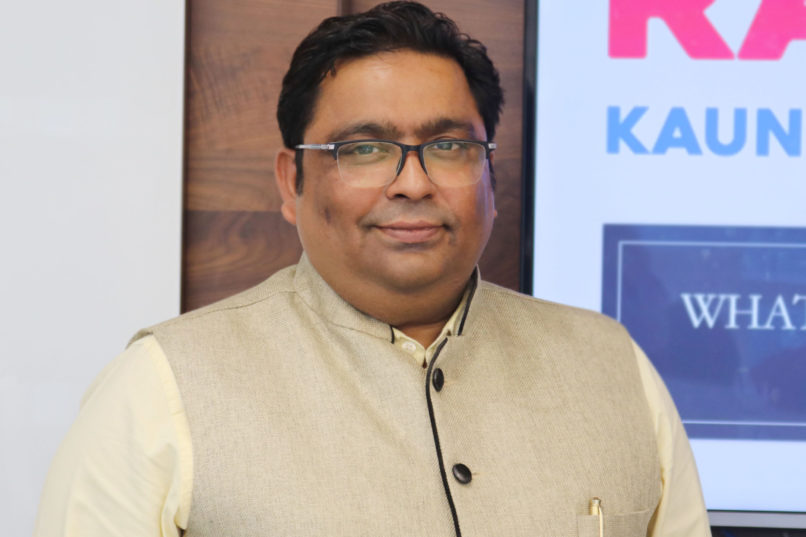 Let's begin from scratch: Why should retail investors like you and me, invest in mutual funds?
Retail investors have a limited source of income, and in order to create additional sources, I would advise investing in different assets like debt, equities, gold, and real estate. The advantage of mutual funds is that they provide higher flexibility and options for investment in various asset classes along with diversification for various risk profiles too. Mutual funds are professionally managed, properly regulated, and readily accessible at a reasonable cost. Some investments can start as low as Rs 100, without compromising on any benefits thereby making it easier to channelise your savings into investments.
Could you talk about how one can build their portfolio?
The investor's risk profile should be the base for building a mutual funds kitty. You can start off with the objectives mapped to the different categories and duration of investments.
Short term (1-3 years) objectives/goals should be mapped to Debt (Short Duration) and Hybrid categories (Conservative and Balanced)
Medium term (3-7 years) should be a mix of Hybrid (Aggressive, Multi-Asset and Balanced) and Equity categories (Large Caps and Multi-Caps)
Long term (more than 7 years) should be Equity categories (Large Cap, Multi-Cap, Mid Cap, Small Cap, and Thematic funds)
Selecting the category and the fund within the category is imperative too. Here are a few checks:
Avoid selecting mutual funds based upon past performance — look at the quality of the portfolio. There are very few great quality funds as per our proprietary research and ratings.
Look for margin of safety i.e. value for money next. Check if the intrinsic value of the fund portfolio is undervalued or fair valued or overvalued.
Follow a simple principle: Investments in quality schemes at fair or great NAV (net asset value) will deliver great returns, and investments in poor quality schemes and/or at poor NAV deliver poor returns. There is a tendency among retails investors to follow brands and names for selection of mutual funds schemes; avoiding this is best.
What are the other tips one should keep in mind?
Avoid too many funds — beyond a point, the diversification reduces the performance of the portfolio. Debt mutual funds are to beat small savings/FD returns and not equity returns. So be realistic with the expectation of returns. Similarly, the expectation from equity mutual funds should be evaluated keeping in mind the risk-free returns (10-year government security returns) plus inflation and reasonable risk premium. Creating wealth via mutual funds requires immense discipline and patience.
How can one recognise toxic funds?
Focus on the quality of the portfolio of the schemes; i.e. where the schemes have themselves invested. These investments of (mutual fund's holding) will protect investments and generate returns.
If the holdings are top-quality instruments, i.e. AAA rate debt instruments or sovereign instruments for the debt component, and the company shares invested in for equity component need to be viable. If that's the case, the quality of holdings is considered good, otherwise, they are poor or toxic assets.
I recommend sanitizing your portfolio with SmartSwitch, RankMF's portfolio evaluation tool, wherever required. Further, there is inertia amongst retail investors — even if the toxic asset is recognised, retail investors wait for recovering the lost principal investment from the same funds. This could become a never-ending wait — it's better to get out of the toxic funds at the earliest and invest into a great quality fund so that the chances of recovering loss and generating decent returns increases. And you could even offset the initial loss rather than spiralling into a major loss.
What are the adverse effects of such funds to financial health?
The whole purpose of investments is to provide support in difficult times and not the other way around. However, if the portfolio is not built with quality schemes, then in difficult times investors may panic and emotional decisions are taken that could further worsen the situation. Therefore, it is paramount that a good quality portfolio is built that is resilient to volatility.
The festive season is here. Is investing in gold mutual funds a good idea instead of buying gold?
Retail investors can allocate up to 10% of investments into gold as asset diversification, it provides a viable hedge to inflation. Digital gold is a better option for investments via sovereign gold bonds, Gold exchange-traded funds (ETFs), or gold mutual funds. Depending on your requirement some portion should be in digital form rather than all of it in the physical form.
Often being in a downturn market makes an investor feel all his/her funds are toxic. How does one avoid that?
It is important to review the portfolio periodically, once you have created it. The frequency at which investments can be reviewed (6 months or 1 year) depends upon the objective, tenure, and your risk profile so that there is no panic decision taken in the downturn.
Determine strength/resilience in volatility; Markets are volatile and carry risk, therefore, investments of mutual funds will fall from time-to-time based on market conditions, However, what's important is the strength of the portfolio of the scheme i.e. how quickly these investments can bounce back when the markets stabilise and go up.
Few of the paraments that can help you define when to review your portfolio:
Material change in the category of the fund due to regulatory requirement i.e. at present, multi cap funds
Major events i.e. corporate tax rate cut that happened last year on September 23, 2019 — few industries/sectors benefitted while others did not. Similarly, during the pandemic pharma/healthcare, IT firms benefitted helping schemes that invested in them
If all remains normal, then look at the portfolio churn ratio – if the ratio is low it means the fund portfolio will not be as dynamic the review can be once a year. However, if the ratio is very high then the constant review is required i.e. in three months.
If there is substantial underperformance viz a viz category as well as a benchmark for a couple of quarters, the fund needs review.