As 2020 draws to an end, getting an insight into your money management qualities can be a great way to kickstart the new year. Wanting to give you a peep into the future, here's your finance horoscope.
It's interesting how your zodiac sign adds colour to your personality, influencing almost all aspects of your life including personal finance. Each sign has its own wealth management traits and with the help of Orowealth, an investment advisory platform, we decoded your character attributes of dealing with money as per your zodiac sign. Here's your finance horoscope.
Aries Finance Horoscope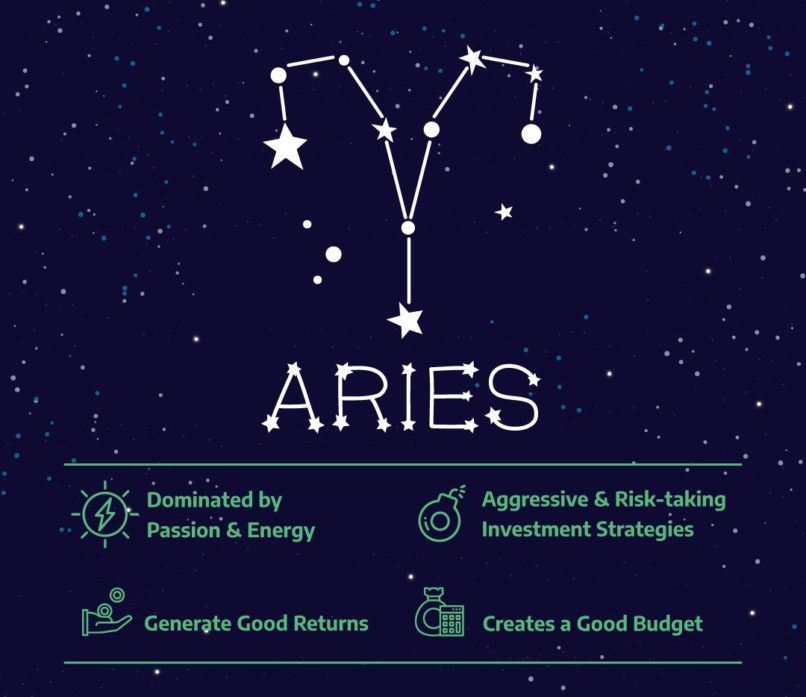 The financial position of Aries is dominated by passion and energy. Their competitive tendency to push hard toward their objectives allows them to achieve their financial goals, hence they believe in staying organised and sticking to the planned budget. An impulsive and risk-taking nature makes Aries attracted to aggressive investment strategies that can generate good returns. Aries also quickly bounce back from any financial setbacks, more so than others.
Taurus Finance Horoscope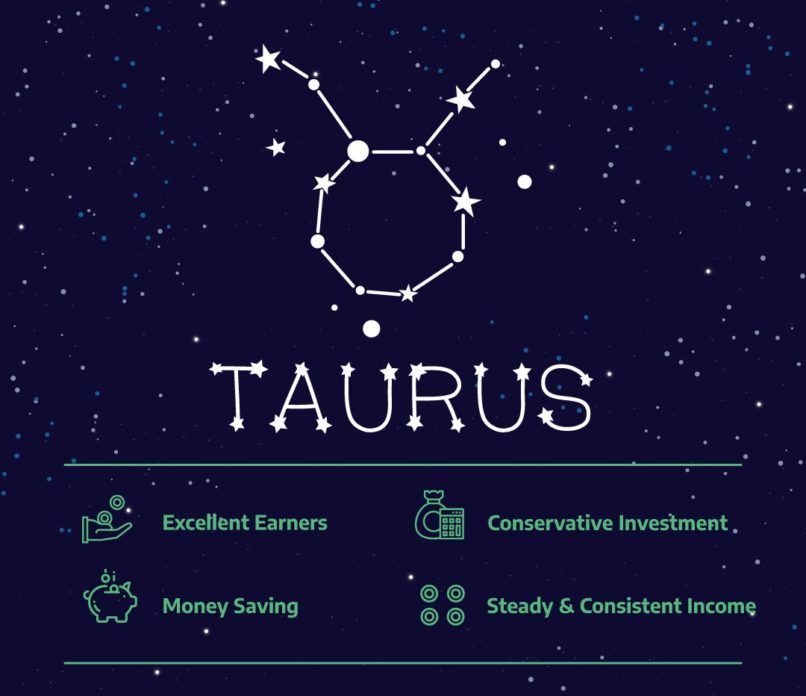 Taurus are said to be fiercely loyal, dedicated, hard workers, and excellent earners. This makes them have a steady and consistent income source all the time. Their practical approach makes them excel at money saving. Taurus enjoys an occasional splurge, but they also have no problem following a tight budget. They are generally attracted to conservative investment avenues with a low risk-return ratio.
Gemini Finance Horoscope
Gemini are quick-witted, intellectual people, generous with their spending, but also tend to control it so that there's no issue with savings. Gemini have a practical and highly optimistic attribute. They are quick on their feet, which allows them to tackle most financial crises in time. Their wide range of interests, intelligence, and dynamism allows them to carve out various lucrative career opportunities. They may get attracted to risk-taking investments occasionally but with the help of a financial advisor, they can create long-term wealth.
Cancer Finance Horoscope
Cancer has a sound approach towards maintaining financial security and providing well for themselves and family. Cancer can be considered the most skillful among other zodiacs in terms of saving and building capital. They aren't impulsive, and thereby opt for safer and promising investment courses, and are usually good with investment-related strategies. Hard working and maintaining a regular income, they carefully spend hard-earned money (though they do treat themselves to a gracious splurge once in a while).
Leo Finance Horoscope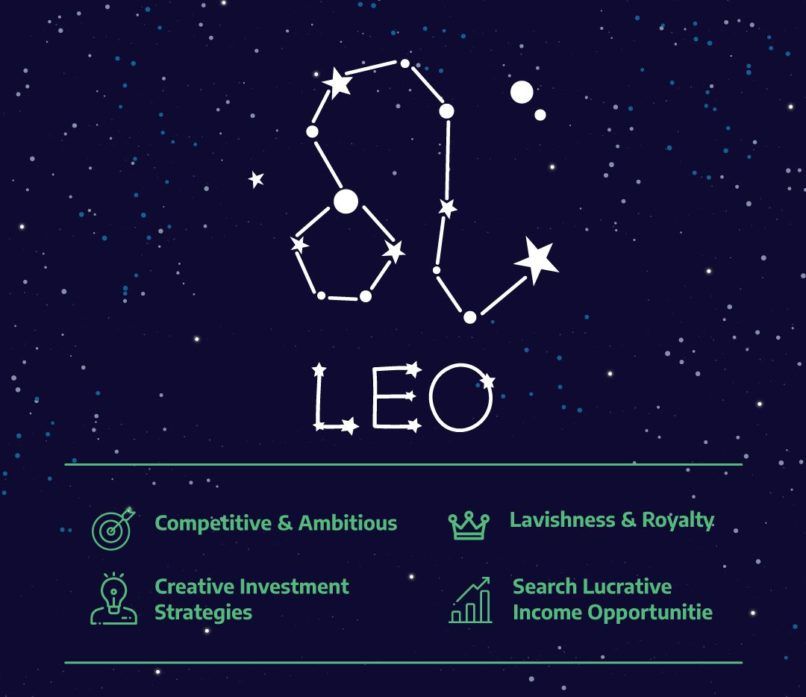 Leos, being competitive and ambitious, have a very interesting relationship with money. Just like a lion, their dedication and hunger for power allows them to search lucrative income opportunities and create a great career. Their income and investment portfolio matures and evolves consistently to help them with savings. Leos have a taste for lavishness, royalty, and are driven to earn a great living, and generally spend on high-end items, but they don't spend just on themselves. Leos generally opt for creative investment pathways for generating high returns.
Virgo Finance Horoscope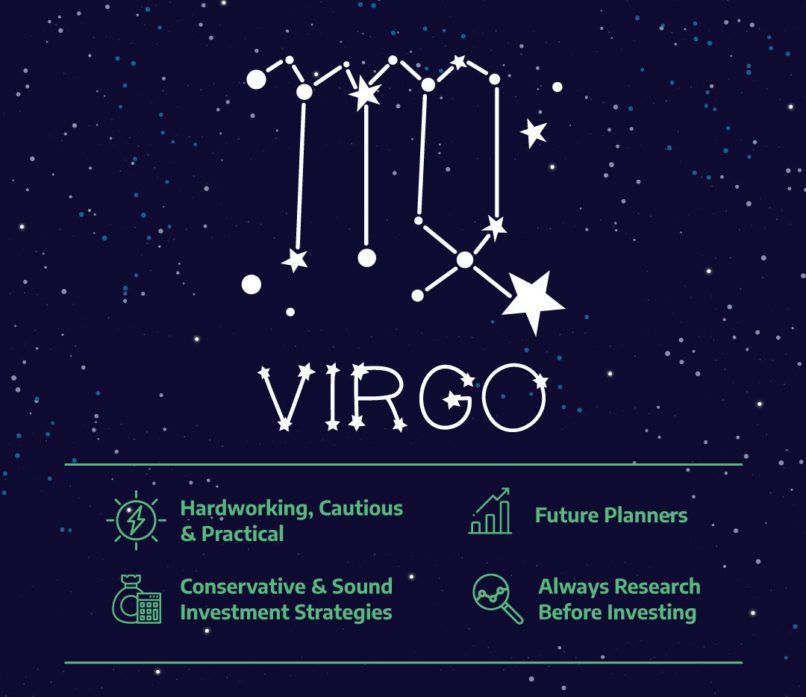 Virgos are naturally hardworking, cautious, and practical in nature, and have a similar attitude towards finances. Excellent at building up savings, setting up retirement accounts, dealing with setbacks, and planning for the future, they are also quite loyal to their jobs. They extend this cautionary attitude to money-saving as well, doing thorough research before making any investment decision. Usually attracted towards conservative, secure, less risky, and sound investment strategies, this doesn't stop them from taking an occasional calculated risk.
Libra Finance Horoscope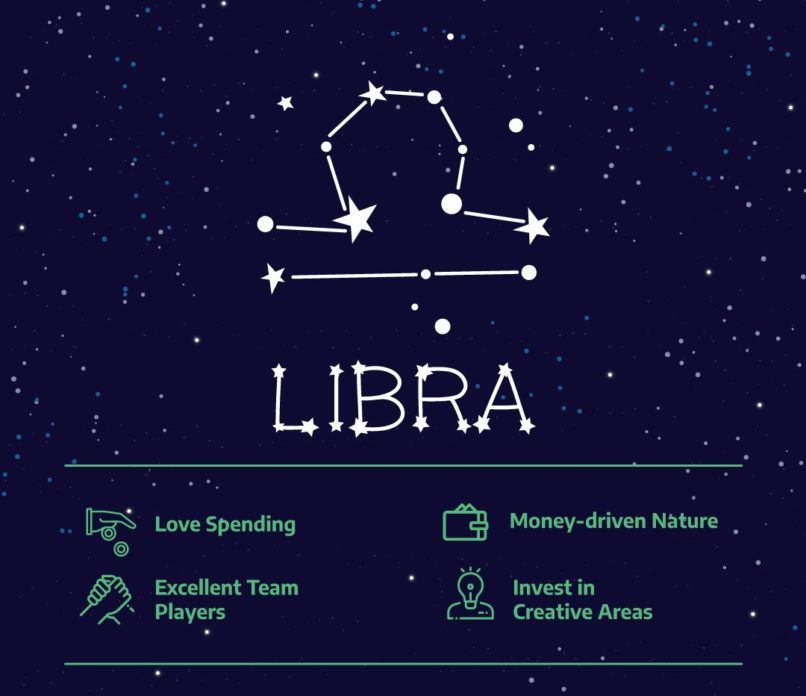 Libra is all about balance. Though they love spending and treating themselves, they balance it out with hard work and a money-driven nature. Libra usually tends to invest in creative areas such as art. Their balanced nature gives them an opportunity to find good investment opportunities that satisfy their personal as well as financial motives. They are excellent team players, and so a financial advisor as a partner can help in their financial journey.
Scorpio Finance Horoscope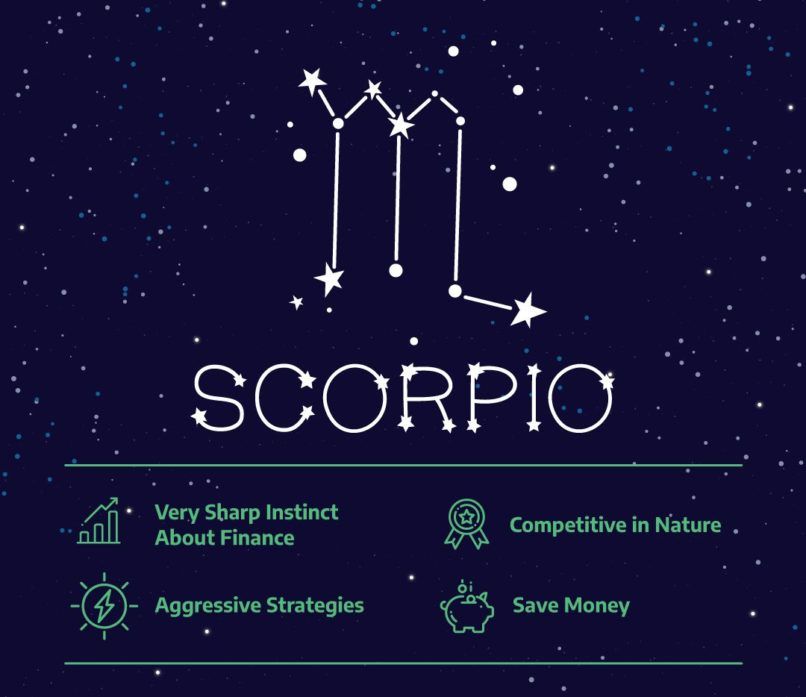 Scorpio has a very sharp instinct when it comes to building their financial profile. Being highly competitive drives them to build a solid career with a good source of income. In terms of investments, their instincts lead them to high- return, high-risk strategies but they don't just choose any high returns scheme. They are patient about the precise opportunity, and make the most of it. Scorpio is also good at planning for the future and saving money.
Sagittarius Finance Horoscope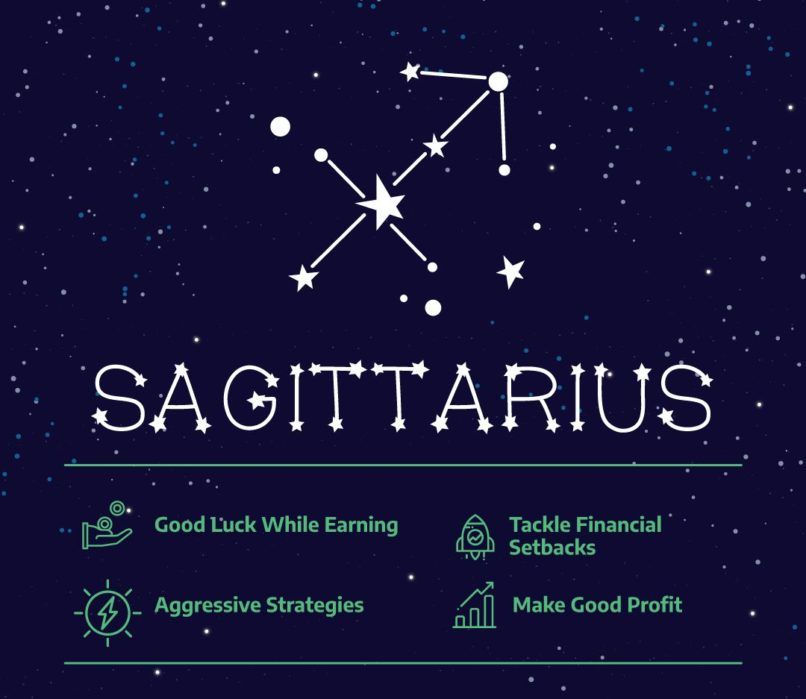 Jupiter, the planet of luck, rules the sign of the Archer. Thus, it is no surprise that Sagittarius has good luck when it comes to earning. They are optimistic, and tend to be on the lookout for newer, better opportunities. They can also tackle a crisis and settle down quickly. In terms of an investment portfolio, they have a high-risk appetite, and are usually attracted to high-risk, high-return channels that yield good profit.
Capricorn Finance Horoscope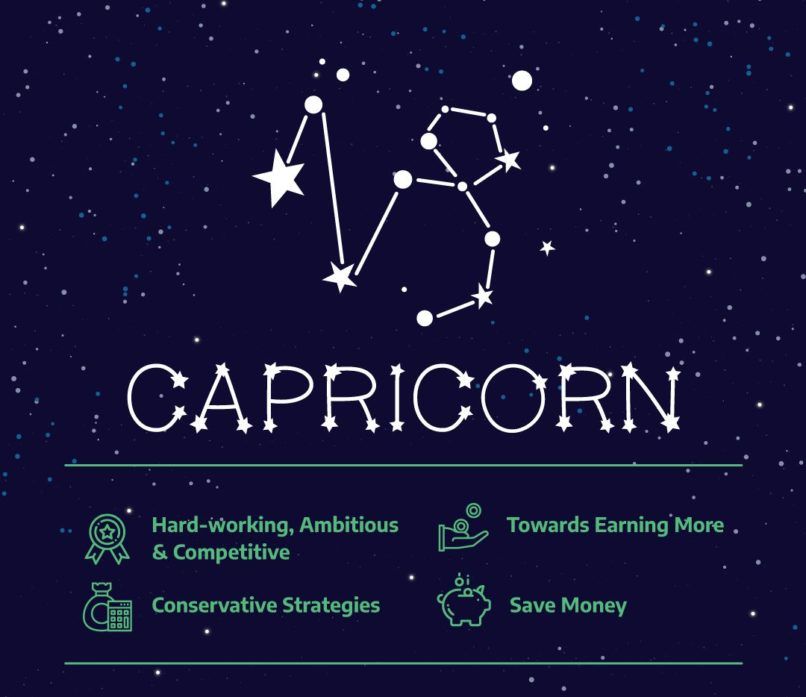 Hard-working, ambitious, and competitive, Capricorn is likely to earn good income and climb the professional ladder. They are always working towards earning more and better their standard of living. Given their practical approach, they know the value of saving and are good at it. Not one for impulse buys, their expenditure reflects their success and hard work. Capricorn is attracted towards a low-risk, low-return route that offers long-term benefits, and tend to take calculated risks when the opportunity presents itself.
Aquarius Finance Horoscope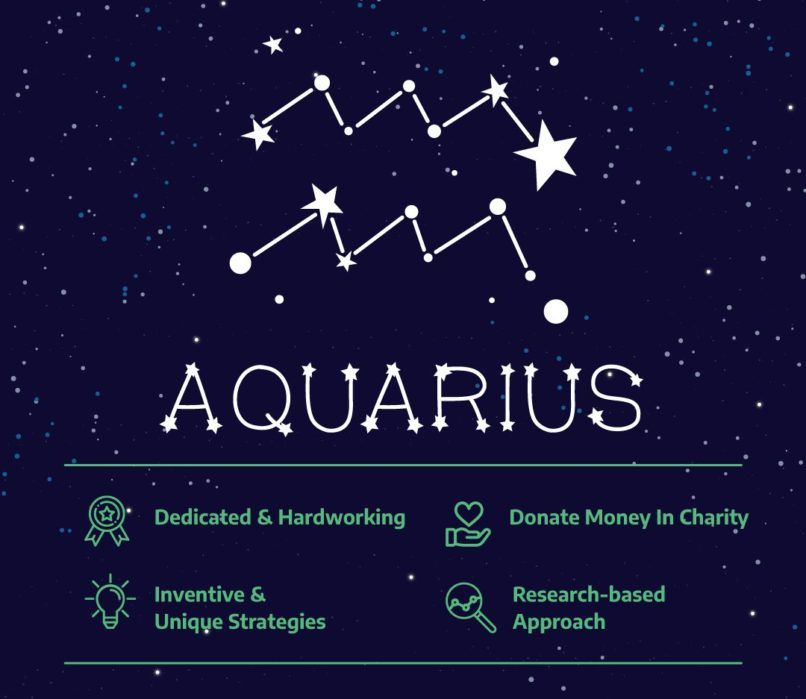 Aquarius is a dedicated and hardworking tribe, and generally choose a field of work where they perform well and have remunerative career scope. Kind-hearted, they tend to donate money more often than others. Having risk- bearing capacity, they prefer in investing in inventive and unique strategies. Nevertheless, they take an informed- and research-based approach to investment plans that yield dividends.
Pisces Finance Horoscope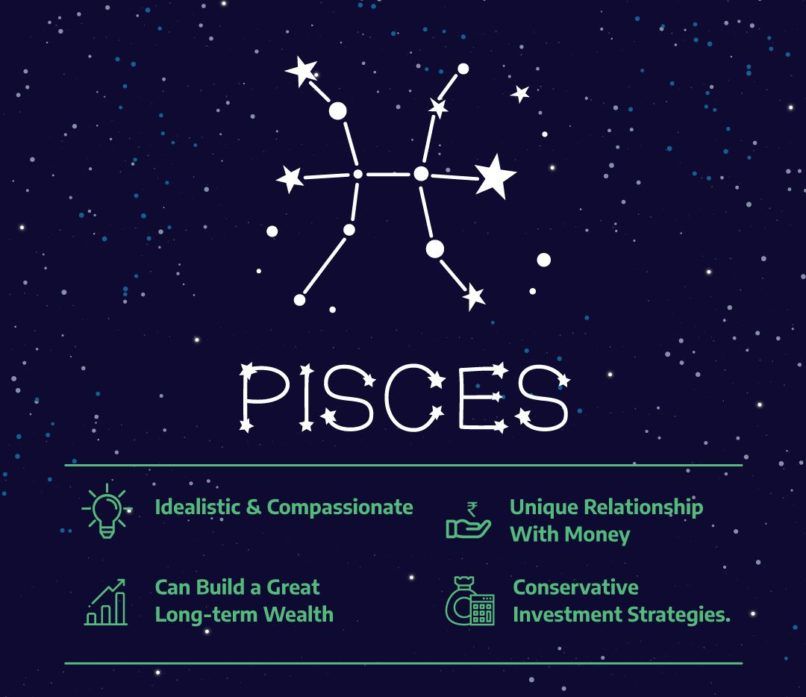 Pisces are idealistic and compassionate people. Kind-hearted, they love to help people around them in any way possible. Pisces has a unique relationship with money. Though saving money doesn't come naturally to them, with the help of a financial advisor or a consultant, they can build a great long-lasting corpus. Due to their low risk tolerance, they are generally attracted to low-risk return balance schemes.
Images: Courtesy Orowealth. Hero & Featured Images: Getty Images