"Twenty years from now you will be more disappointed by the things that you didn't do than by the ones you did do." This famous quote by Mark Twain holds a lot of significance for millennials today. Often going after the things you would like to do may require a break in your career path; and a break needs you to be financially stable. Dipika Jaikishan, COO and Co-Founder of Basis, a women-centric financial app, pens down her thoughts on how to plan a break.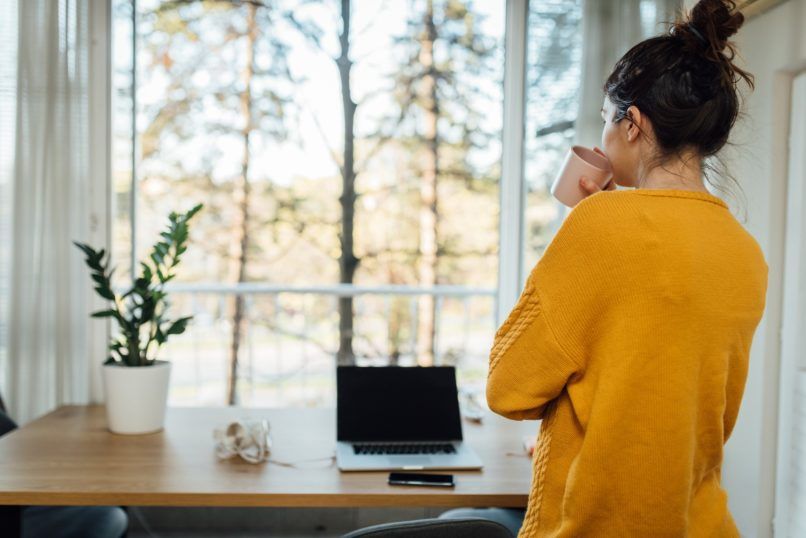 For an increasing number of millennials, taking extended time off is becoming more common and mainstream. We may want to travel for a few months, would like an extended a maternity break, or take a break for education. The catch? This break costs money. Without some basic financial planning, your activities during your time off could be restricted due to shortage of funds. You also don't want your long-term financial goals (e.g. retirement) to get impacted due to the break.
Cut to 2017, I was no different. I had been working for over nine years and my wedding was coming up in a few weeks.
There were already the daunting expenses of a wedding and the possibility of my husband having to move overseas for a few months soon after our wedding. The timing seemed right to take that much-wanted break, but that's when I hit a wall.
How to take a sabbatical from work
As a basic practice, I would always set aside three months worth of expenses as a 'peace of mind' fund. So I had that financial cushion. I also had savings via my provident fund. Despite these savings and working in the financial industry, taking a break still wasn't an easy financial choice.
If I took a break, how will I fund the next few months? Would I be comfortable asking my (new) husband for money? How would I fund this break if it extended beyond my planned three months? What are all the expenses I would need to plan for (including things such as health insurance)?
If one is to maintain the same lifestyle, then it becomes imperative to save, invest, be covered for any health emergency and perhaps even life [insurance], all while thinking about inflation and continuing your investment path.
A career break calculator
We identified this challenge amongst millennials, and drawing from my own experience, created and a first-of-its-kind career-break calculator at Basis. This is a simple tool, which I wished I had a few years ago to estimate my financial needs during my sabbatical.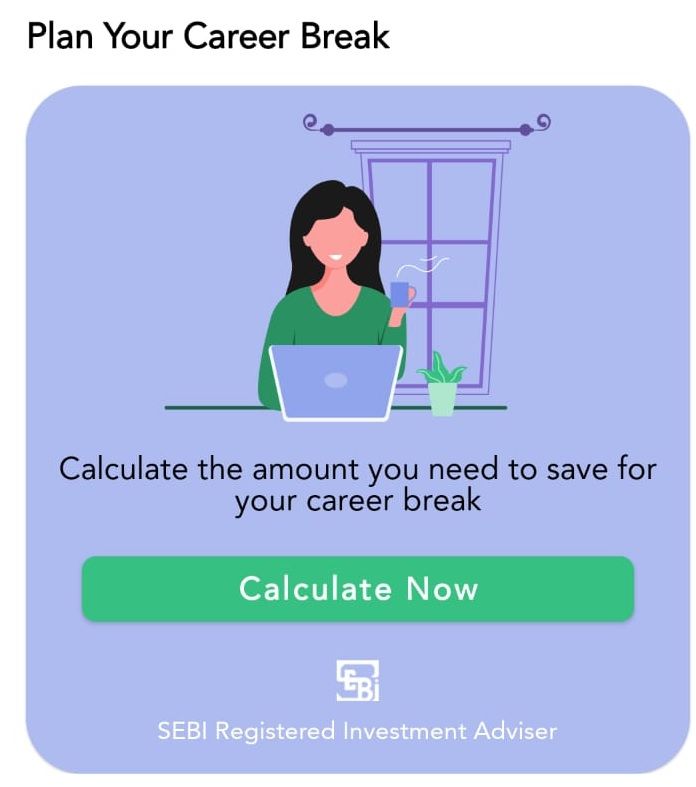 The calculator estimates the amount you need to sustain your sabbatical. All you need to do is enter a few basic details: When you want to take that break and for how long, and finally the comfortable amount for monthly expenses you will need during the break. [This will have to be the next step following an assessment of expenses from your end].
The algorithm factors in inflation, and uses average returns on your investment to calculate the final amount you will need in order to take a financially stress-free break. Take this a step further with the Basis goal-planning tool, and you will have a monthly amount you can start putting away into an investment that will fund your sabbatical as well. [Most popular plans include mutual fund investments].
We, at LSA, gave the career break calculator a try and found that it simplifies calculation for the tech-savvy professional looking to make independent financial decisions on the go.
All images: Courtesy Getty