The year 2020 has been like no other, and even more so for startups. Businesses, especially new starters had a tumultuous time. On the other hand entrepreneurs were also born. We spoke with Ravinder Vashist, co-founder of Roots Ventures, a venture capital (VC) firm, on how this year has been for startups in terms of funding and what to expect in 2021 to seek investment in business ventures. How has the past year been for startups?
This year has been a roller coaster year for all enterprises with business coming to a standstill in the first few months post the outbreak of COVID-19. Several startups, especially in the travel and hospitality sector, had to cease operations. Capital availability was sparse in the first quarter, which also led to shutting down of operations for several companies. However, the time also saw sectors like edtech and gaming getting a fillip. Government's support to 'Vocal for Local' gave Indian businesses an opportunity to experiment and expand. Several companies have already crossed the pre-pandemic revenue numbers.
The funding situation also seems to be improving now. Investors backed such startups with additional capital who have acted with purpose. Reports suggest that in 2019, 60% of the startups that were funded were early stage as opposed to later or growth stage but in value terms, it amounted to 10% of all VC investments. This has increased to 16% in 2020. A plausible reason could be the slowing down of the company growth plans by growth and late stages startups, which resulted in seeking additional investments if implemented as planned before COVID.
Public markets have also reacted enthusiastically to well executed startups. We have seen businesses supporting each other in their respective sectors in ways that might have still been at the ideation stage if it wasn't for pandemic. For example, in the absence of theatres, OTT proved to be the way out for new movies. Did the venture capital community have enough on their plate in 2020?
Reports and experts suggest that 2020 has shown both the lag effect of good times and changes forced by the pandemic. The focus has been on preservation more than growth. With some semblance of normalcy coming back now aided in no less measure by infusion of liquidity by governments globally, investors have started evaluating new investments again. 2020 has seen 765 funding deals out of which 655 were unique ones. Though the total funding amount raised in the ecosystem was 30% less than last year, it was still equivalent to the amount raised in 2015. In India, VC investments grew to $3.6 billion in July-September from $1.5 billion in the June quarter (source: LiveMint) What is the process to seek VC funding?
A startup should ideally do a bit of homework to identify VCs that are interested in the sector it operates. The process begins with a good elevator pitch, which is basically a succinct, crisp description of the problem it is trying to solve and how. As Richard Feynman said, "If you can't explain something in simple terms, you don't understand it".
It needs to be followed by a strong investor pitch deck, describing the idea, market, team, revenue potential etc., backed by data. One of the parametres that is seen here is the skill to eliminate the risks associated with the venture. Better the skill, higher is the company valuation. They should also include information like a business proposal that solves real-world problems, prototype of the offering, customer response, and proof of customer market fit. Most importantly, founders should show their conviction to pursue the idea, the mettle to execute it and sustain the interest of the VC throughout.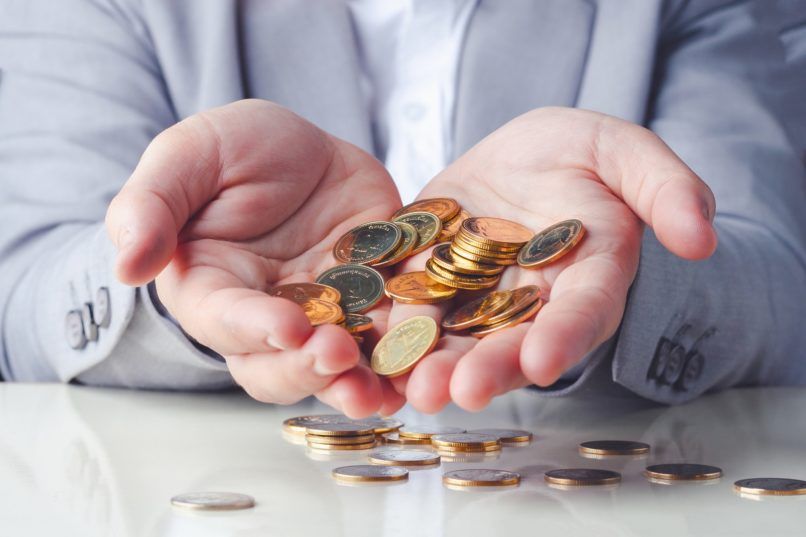 What should startup founders keep in mind when seeking funding in 2021?
Trust is an essential factor that dominates how the relationship between a VC and startup moves forward. So, either party should be sure of the expectations that they are being held responsible for and whether they showcase the necessary skills and knowledge to deliver them. VCs primarily look for budding startups that can prove their potential and back their claims with appropriate data. However, there is a list of other things both from the investors view and the startups seeking for investment that needs to be kept in mind:
Clarity from the founders on their objectives and their motivation. Know the industry gap that you are trying to fill. The clearer you are of the problem you are trying to solve, the easier it becomes to convince someone else and make them believe in the same.
Understand the core. By core, I mean not just the product but of everything. Core of startup and time and bandwidth spent by the team on primary and secondary issues. Core for a D2C (direct to consumer) startup could be very different from a fintech startup.
Know your audience. Target audience is the most essential part of any business. You know a good portion if you understand your audience well.
Belief, in not just the product but in yourself along with the team. Know your reason to do it, and why it will be successful. Know your strengths and how can you fully utilise them.
Management is one of the most important part of any business. There should be a coordination and communication between all the members of the team. Relation between the founding and the core team should be good.
Defensibility of the business model is also important. One should know how good a chance you stand against your competition. How do you predict startup funding trends to be in 2021?
With the hope that the pandemic situation would be contained and improve from here, 2021 promises to be a good year for funding of new companies. VCs can be more positive about experimenting with funding and sectors. Infusion of significant liquidity by the global financial system gives the necessary financial stability that we expect before proceeding with our decision to invest. India has also seen VC funds raising fresh capital during the current year and past year, which shall be deployed during 2021.
Some of the possible investment trends that can become the flavour of 2021 are: –
1. D2C companies especially in the 'good for you' segment should continue to attract capital.
2. With the proliferation of new brands, pre-purchase assistance becomes an interesting category.
3. Impetus by the government on digitization should also provide interesting opportunities in fintech and healthtech segments.
4. Increasing awareness towards environment and reduction of carbon footprint should also provide fillip to electric mobility, companies providing clean air, water, and optimizing energy solutions firms.
What is your general advice to new entrepreneurs as an investor?
Road to success is paved with lots of difficulties. There will be more downs than ups. It is important to have someone to support oneself during the down times. Embark on the journey for the right reasons else the down days will bog you.