Let's Talk Money: The most relatable YouTuber on the block, Scherezade "Sherry" Shroff shares some easy-to-do personal finance hacks
Lawyer-turned-content creator Sherry Shroff has her head on her shoulders when it comes to pushing out content. For her loyal followers, termed 'Shroffers', she covers a range of topics from street style and shopping hauls to travel vlogs, Korean tele-drama obsessions and current youth and women's issues. No surprise then that Shroff, winner of many prestigious national awards for her strong voice, has an impressive subscriber base of 315,000 on her YouTube channel and 242,000 and counting on her Instagram page. In this edition of Your Money we get Sherry, one of India's pioneers in the YouTube content creation space to dish out some tips on how we can manage our personal finances. Where does creating content and money management converge for you?
I have to start by saying that content creation has been my full-time job, pretty much for the last 7/8 years. When I started out, it was not something that one expected to earn money out of. However, once the brand deals started coming in, and once I realised that this is some kind of a business entity, I became much more frugal with my money and started saving.
Therefore, even today, when it comes to content creation, I always keep in mind the saving aspect as much as possible. Especially since I do not do a lot of brand deals, so if there is indeed one, a significant amount of that payout goes into my savings. When did you start looking at money management seriously? What were some of the roadblocks you faced?
I started earning money at a very young age. I was financially independent when I was 16, when I started modelling. I went through the phase of not saving, spending all the money and having absolutely no money in my bank account, then to having lots of money and then back to money. That's natural when you are younger. That experience really taught me how important it is to save.
When you earn a lot of money and spend a lot, all of a sudden you find that, on a rainy day, you are left with no savings. This thought really hit me hard so in the second phase of my life — content creation, after my modelling career — I made sure that I started saving the money that I earned. I did not know how. I was not someone who was very financially savvy in terms of investments or shares. I had little knowledge of where or how to invest. It took a while to learn.
How did you develop your money management skills? What were some of the things you actively started doing?
A close family friend has a company that helps people invest. So I went to them and told them that I wanted to learn about how to invest money. The best thing I learnt from them is that no amount is too small. We initially started with SIPs, if I remember correctly, INR 500 a month and they told me to increase the amount whenever I could. That was something I had to learn about — SIPs, liquid funds and where my money was going. I started saving more and more.
The whole excitement of saving and seeing profits makes you want to save more. I actually learnt a lot from my friend Anandbir, who helps me invest my money. I even did a whole video on my YouTube channel for people like me who didn't really know about investments or how to invest. It is so important for someone trustworthy to guide you. Learn the basics at least, know where your money is going and what will become of it.
Ask all the right questions before you invest your money. Like when you need the money, how long it would take to pull it out, in an emergency. Anandbir taught me these things, he said you should know where your money is so you can access it when you need it.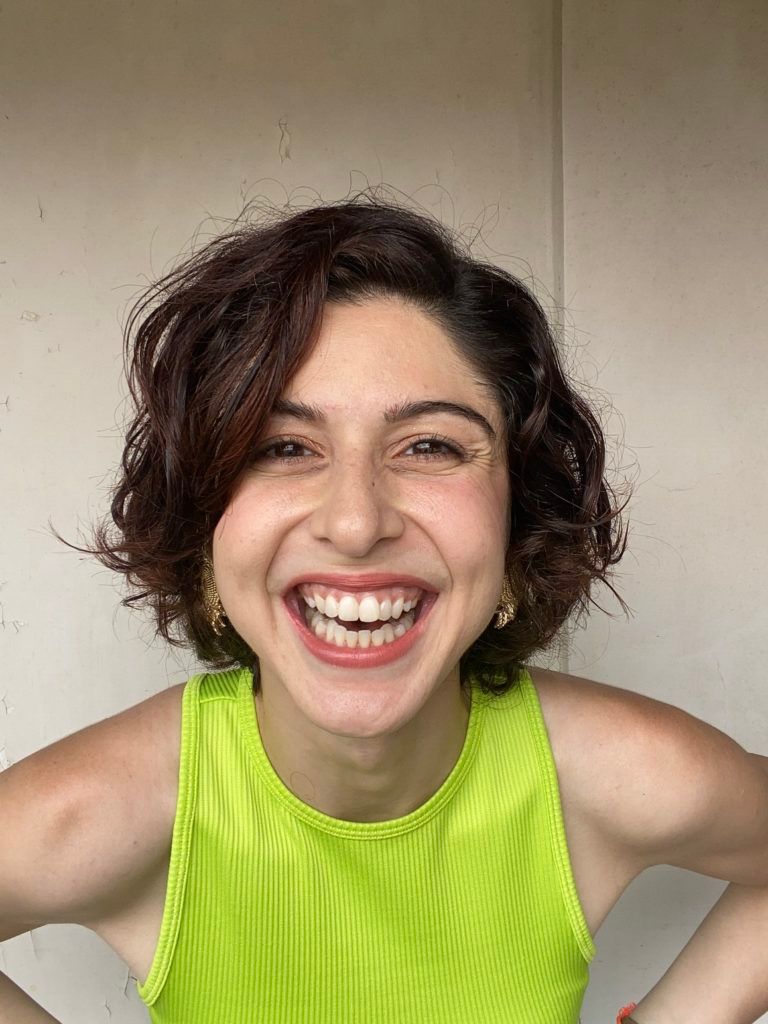 So today, how do you decide where to invest?
Again it's a mix of how much money I have to invest at that point. I definitely have SIPs going out continuously, irrespective of what is happening in my life. That's something that is constant now and has been for a couple of years. Through the pandemic, for instance, I haven't been putting aside large chunks of money, so at least a small amount is being saved every month.
As and when I have an amount, I decide my investment-based on what I have and what the current scenario in my life is at that point and take advice on what to invest in. So far my investments, have been pretty safe. I really don't do anything in shares because it is still not something I am well-versed with and property is something I have not invested in. It is pretty much funds, SIPs and things like that.
The pandemic hasn't been kind to any of us. How do you manage?
As a creator, I do very few brand collaborations, and even that has slowed down for a few months. I realised the importance of my savings. Thankfully, things are back on track now. I am back to doing campaigns and earning some money. During the pandemic, I was focusing on things that I hadn't focused on like learning new skills, cooking, looking after my dog, trying to create new content and, not thinking about the whole financial aspect of content creation.
At that point, I felt like it was important to do these things. I had a fund called Quaran-charity, with a partner Pri Shewakramani, and we raised almost INR 45 lakh for people and animals that needed funds to tide though the pandemic. It was far more fulfilling for me knowing that I am managing to do something for people that really need it right now.
And with regards to my money, I was pretty much living off my savings for a few months and that's why again I realised the value of saving. Money management mistakes you have learnt
I would say "save", that's the first mistake I made when I was modelling. I never saved and thought that I would keep making money and thriving. Suddenly, I was left with nothing in my bank account at one point. That really taught me that it can happen to anyone. This sense of fear pushes me to save today.
The other thing is not being aware — initially, when I had a few SIPs, I didn't really know what it was and how the process worked. Now that I know, I am just more comfortable as I know where my money is and how it is multiplying? Everybody needs to be aware.
Three things you would tell creators in terms of money management?
I would say firstly, being a creator is like being a freelancer, you are never sure where your next pay cheque is coming from, so definitely save as much as you can.
Manage your money well because that's how you can choose your brand deals and so you don't really need to do things for the money. You can be more honest to your craft. Your content can be the focus rather than just having to do campaigns because you want to make more money. This will help in your creation process.
I know a lot of us people in the creative field, tend to not know about finance or not want to dig deep into it. But it's really important to know where your money is and how it's functioning. for anybody. So that's something you must learn.