The Indian fashion community has dived head on into making face masks with their signature fabrics, available for sale, being offered complimentary, as well as being distributed for free to those who can't afford it.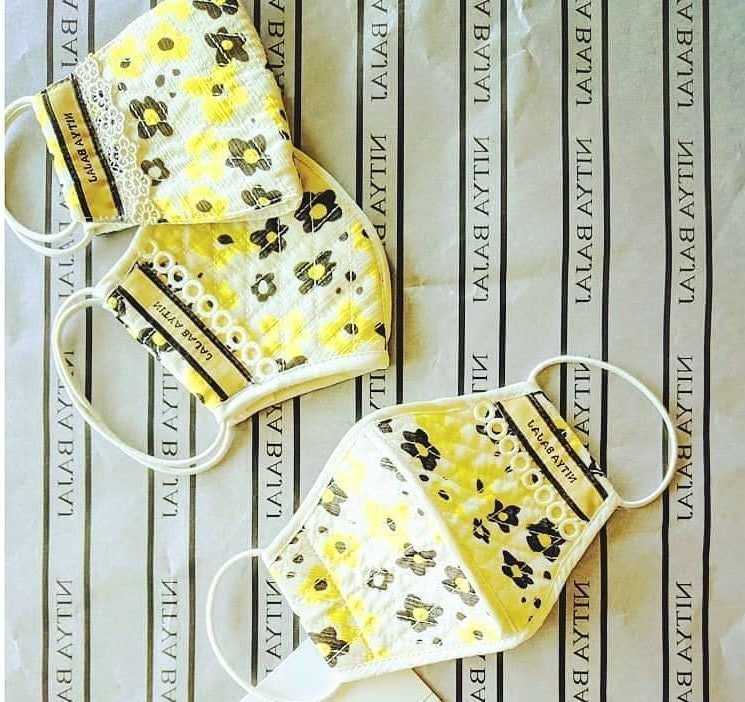 Delhi-based designer Nitya Bajaj has created quirky face masks using the scrap cloth from her factory. The first of these was the yellow-white-and black daisy face mask, initially created to be distributed for free among her team members and children on the streets. "Beautifully quilted, lined with silk and handcrafted with lacework and soft, skin-friendly elastic bands, the masks are beautiful looking, washable and re-usable," says Bajaj. The designer has now created a full range available for purchase on her site, featuring different patterns, prints, and even embellishments.
Price: Rs 299 onwards.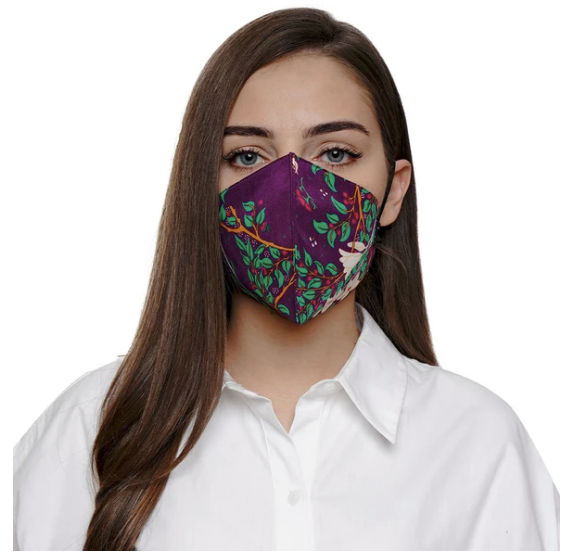 "Looking at where current scenario was headed, we came up with this idea and decided to combine our technical knowledge and Limerick's design aesthetic to make reusable masks that are not only protective but also stylish," says Nanki Papneja, founder at Limerick. Their masks feature four layers of germ-resistant filters that provide protection from over 90 percent germs and microbes. That's not all — they are also donating 3,000 face masks to Kasturba Hospital in Mumbai as an initiative to help the staff and patients who require these the most.
Besides this, the brand has also made a charitable donation to a Mumbai-based NGO Dharma Bharathi Mission to raise funds for helping the families of daily wage earners affected the COVID-19 pandemic. Currently, the masks are available for sale, at 50 percent discount on their site— full proceeds from the sale will be donated to the Earth Saviours Foundation.
Price: Rs 900 onwards (on sale)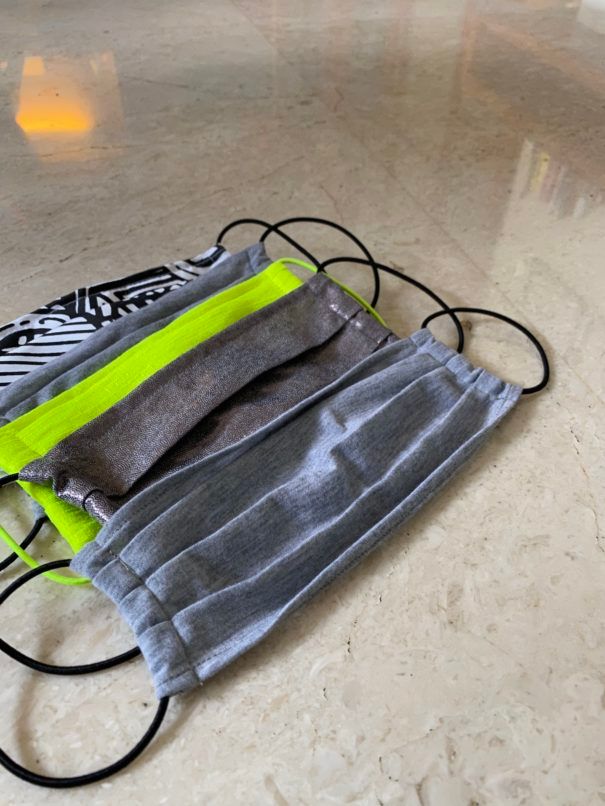 Karleo has launched an initiative called 'Masks for Humanity', and under it have tied up with the BMC to manufacture and distribute masks in the city. A total of 5,000 masks over a period of days will be donated and submitted to the BMC for further distribution, and the cycle will continue till as many are required.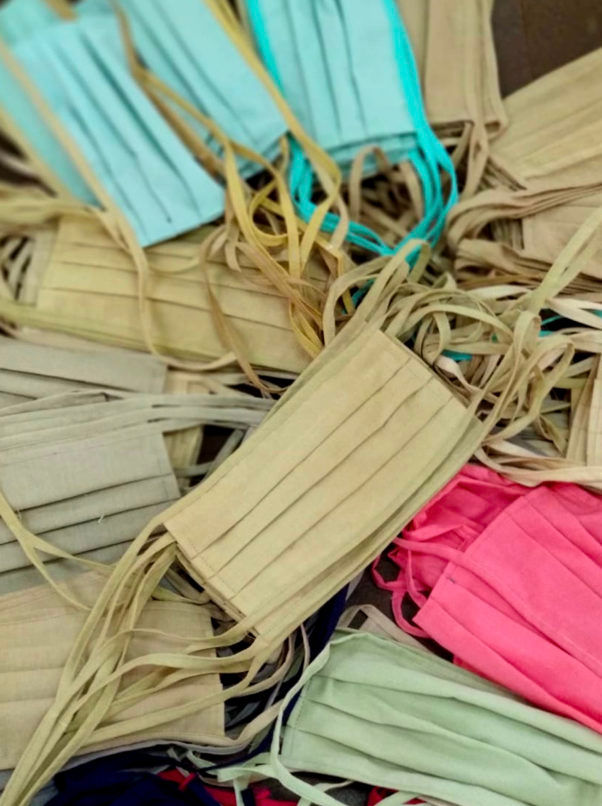 Couturiers Shyamal and Bhumika have also decided to donate 25,000 masks to help combat the spread of the virus in the region. These masks have been crafted from cotton, out of the designer duo's own stockpile as well as stocks of fabric from bodysuit making companies.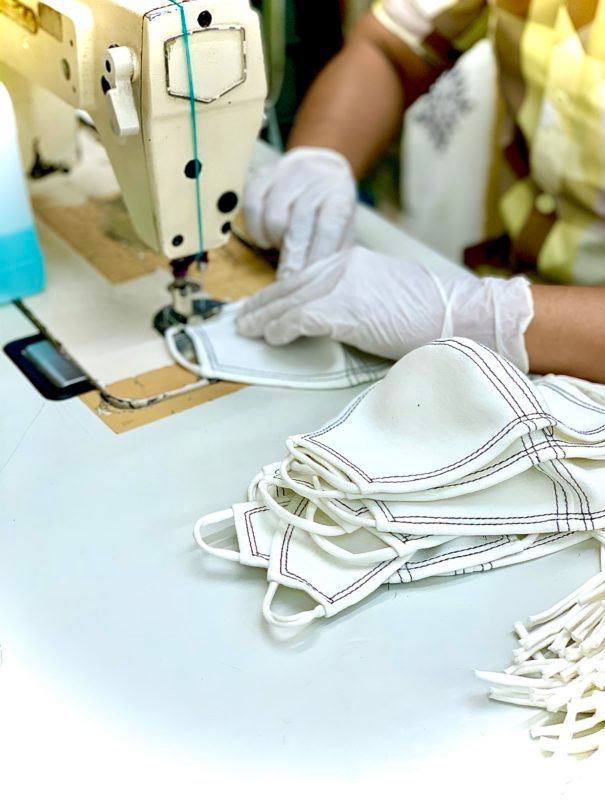 The designer has re-tooled her production facilities to manufacture protective masks, using soft breathable shell fabrics and comfortable ear loops. With advice from scientific and healthcare professionals, the masks are put through various processes of steam sterilization and are sanitized with 88.33% Ethyl Alcohol before packaging.
The masks are available for purchase (minimum order of 12 pieces) via advance booking. Contact: +91 92204 80000; +91 91122 50000.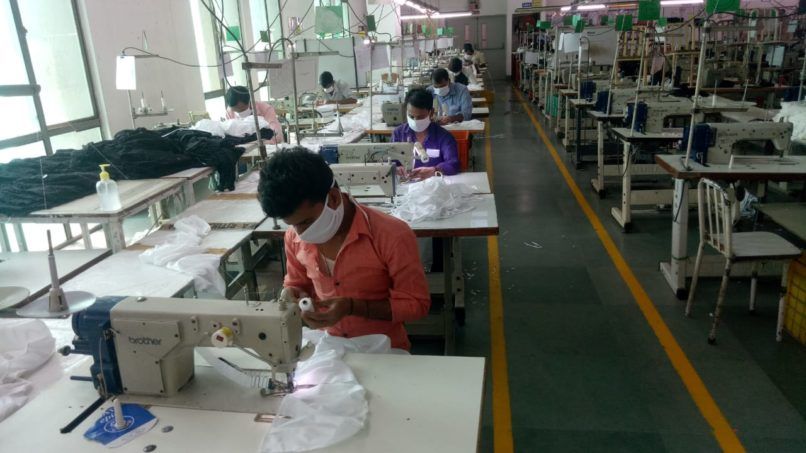 Veteran designer Ritu Kumar is also creating face masks made out of cotton which are reusable and easily washable. So far, the brand has delivered about 1,500 masks, and aims to produce 2,000 a day to achieve 50,000 pieces. These masks, currently being manufactured in the brand's factory at Gurugram, Haryana, will be delivered via civil defense DC Gurgaon to the slums in Haryana.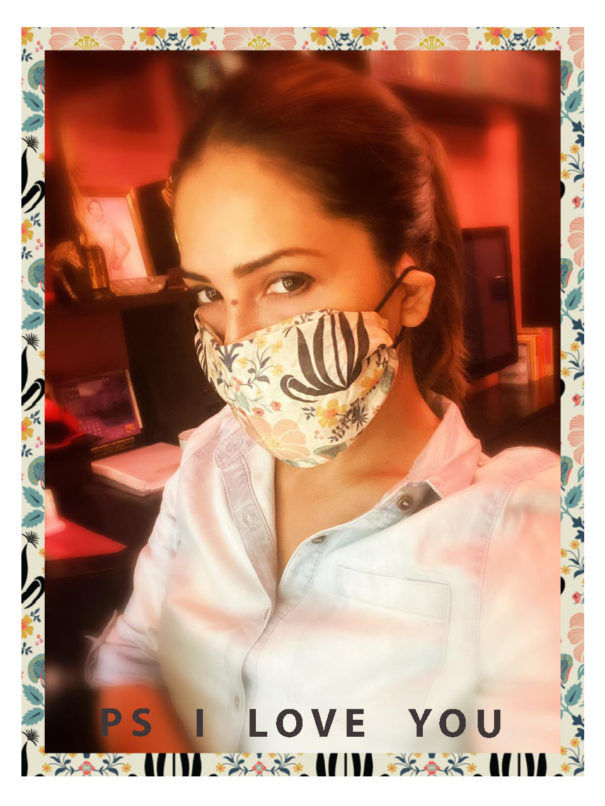 Another Indian veteran designer joining fight against COVID-19 is Payal Singhal, who recently launched a campaign with 50 influencers around the globe titled, #Stayhome #Staysafe #Flattenthecurve, to reinforce the importance of staying home and wearing masks at all times when outdoors. Influencers and actors such as Neha Dhupia, Vidya Vox, Shibani Dandekar, Monica Dogra, Maria Goretti, Aparna Badlani, Shamita Shetty and Kim Sharma were a part of this campaign.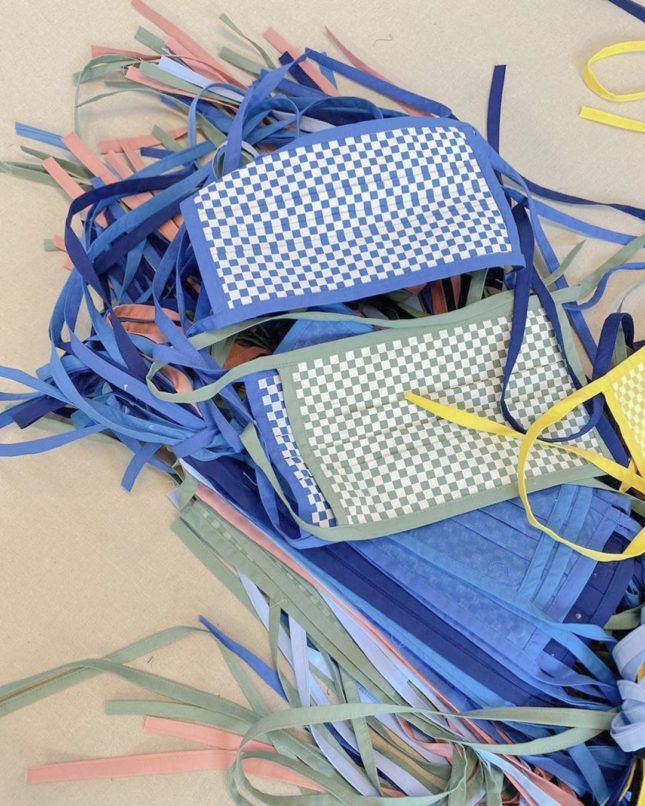 The Delhi-based label too has created masks made in 100 percent cotton, and from their waste fabrics which are washable and reusable. They donated the first batch of 3,000 masks to Chattarpur SDM, and are now shipping a complimentary mask with every order placed.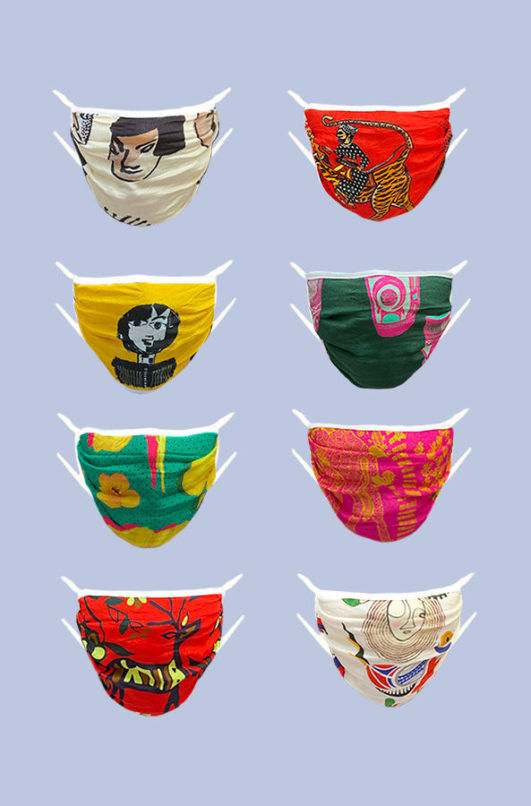 The popular Indian designer is creating masks with her inimitable touch, featuring happy prints and bright colours that are a signature of the brand. Available for sale via her site, for every piece sold, Gupta is donating one to someone in need. Adding a fun element, you can even virtually 'try on' these masks via a filter on the brand's Instagram page.
Price: Rs 600 onwards
All images: Courtesy brands