As the COVID-19 pandemic unfolds, it's evident every business, every industry has taken a hit. While big businesses can still tide over by absorbing losses to a certain extent, how well prepared are young and mid-level ventures with limited capital investment? This is the question looming over the fashion industry as well, which over the past five years has seen a proliferation of homegrown labels.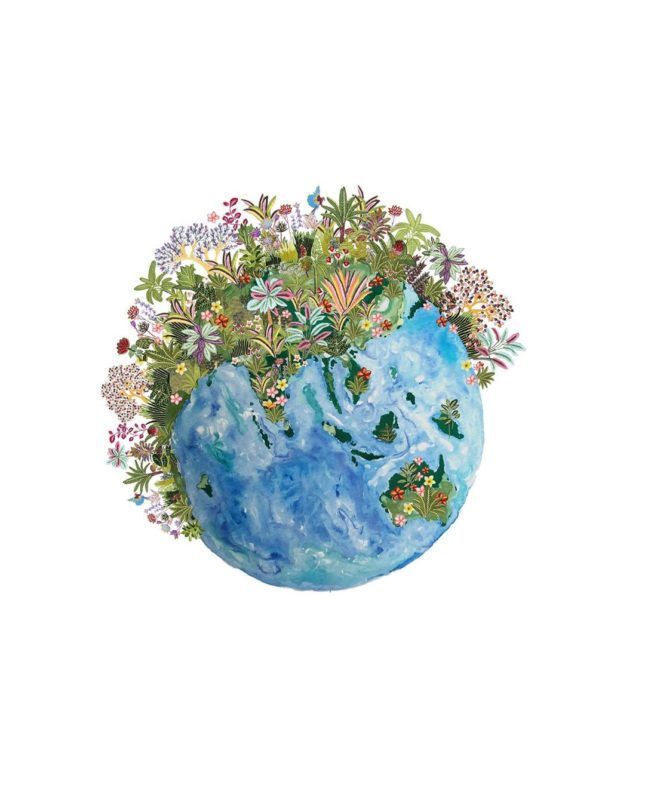 The impact on the Indian fashion industry is far-reaching, way beyond FDCI postponing of Lotus India Fashion Week, and collections being put on hold. According to the Clothing Manufacturers Association of India (CMAI), the domestic apparel industry might have to incur loses nearly worth Rs 1 lakh crore, with the lockdown costing almost 50 lakh jobs.
Enabling the backbone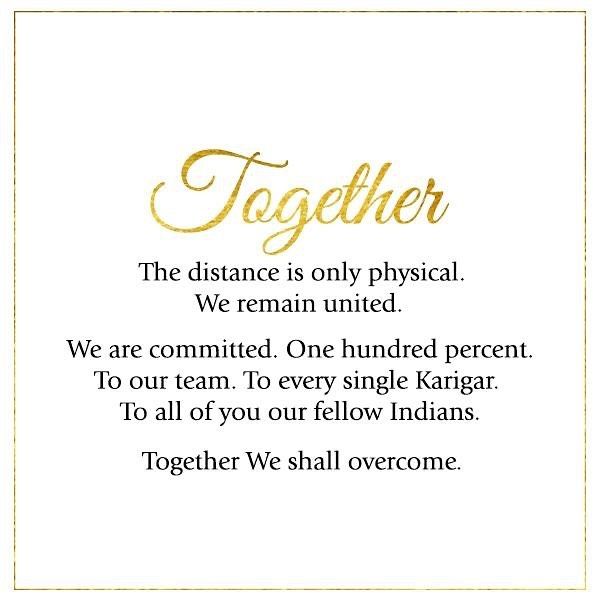 At the forefront of this crisis are the army of craftsmen, tailors, and artisans working with a number of textile clusters and designers all over the country. While showrooms and production units have been shut to halt the spread of the virus, designers like Abu-Sandeep are extending financial support. "The health, safety and financial well being of our entire team is paramount to us. And as long as we have the ability to protect and safeguard their interests, we will," says Abu Jani. Their design team is and will continue to function from their respective homes, and will resume once the lockdown is over to work on new collections.
Mid last month, designer Anita Dongre announced a medical fund of Rs. Rs 1.5 crore for smaller vendors, self-employed artisans, and partners without medical insurance or coverage to prepare for medical emergencies. Bengaluru-based Angadi Heritage has also extended a 100 percent wage support to hundreds of its weavers and craftspeople all over the country. India's apex fashion body FDCI has also announced a COVID-19 fund.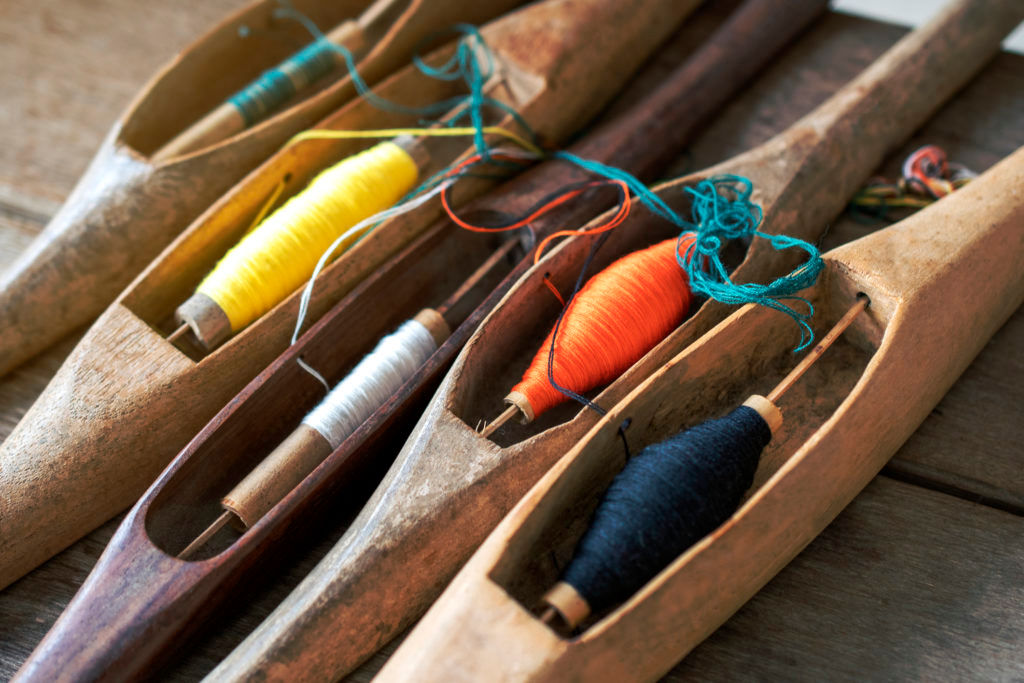 Paris Couture Week debutant Rahul Mishra was one of the first Indian designers to feel the initial impact of COVID-19. Most of his buyers are from China, Japan, and Korea, and due to the travel restrictions, many couldn't attend his February 29th presentation. This actually allowed Mishra to prepare a lockdown action plan, and he is now focusing on qualitative solutions. "Our hands are full with the prep-work and creative explorations that involve extensive recycling of raw materials," says Mishra. "If we have all blueprints ready by the time we reopen, our workers will be able to start with an immediate effect."
Rethinking the role of e-commerce and social media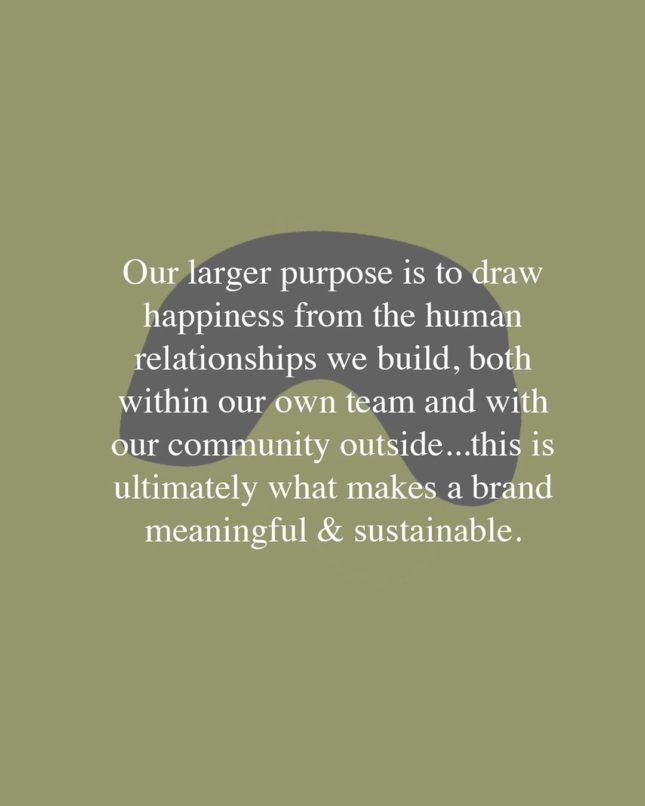 With the brick and mortar stores having to pull shutters down, several designers are optimising social media as a tool for potent communication. Homegrown labels such as Bhaane, Cord, and Crow are organising Instagram sales to keep the business running, and donating a fraction of their sales to charity.
Instagram has also served as a fruitful platform for a number of designers to share their appeals. Advaeita Mathur of Studio Metallurgy took to the brand's feed on April 1, to pledge half of the sales made during these times to PM-Cares Fund, and at the same time sought support for a small scale businesses like hers. "While some of us are privileged we still need support to sustain our businesses and pay forward," she said in her IGTv video.
Another designer is Delhi based Karan Torani who put up a post on his brand's Instagram calling out for contributions to his team's salary fund adjusting the amount against any future purchases. 40-year-old Non-Profit Organisation, REHWA, working with weavers in Maheshwar to revive & sustain the centuries-old Maheshwari weaving has also taken to Instagram appealing handloom enthusiasts to sponsor a weaver's earning by purchasing REHWA credit. These can be used whenever one is purchasing a Maheshwari sari from their website.
Ketto, an Indian crowdfunding platform is also seeking funds to support powerloom workers in Bhiwandi, Maharashtra where 6 lakh migrant workers reside. Cecilia Morelli Parikh of Le Mill, Mumbai has also partnered with CORO an organization working with marginalized communities to raise a crore in these 21 days of lockdown with a hashtag #1Crosein21days.
Labels are using the medium for raising awareness too. "We have dedicated our social media platforms to become more conversational and are committed to showcasing only responsible communication during this time," says Priyanka Modi, creative director, AMPM. "We want to build a conscious awareness on how to tackle this pandemic." They are also running a series called 'AMPM Recommends' on their channels, which curates interesting ideas and things-to-do whilst staying positive, bright, and productive at home. Other homegrown labels such as Nitya Bajaj and Limerick have even mobilised themselves to create face masks for hospitals.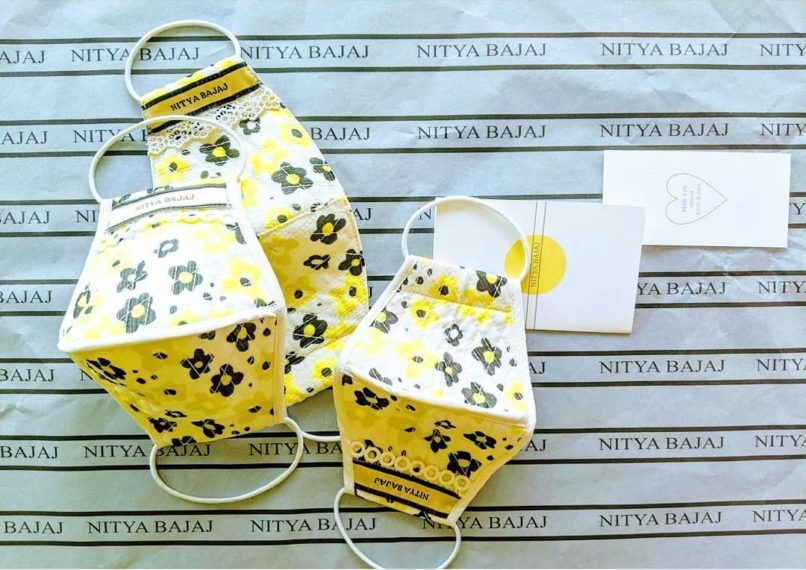 Needed government interventions
But the hard truth is the fashion community and homegrown labels await government intervention. "Be it temporary waivers or subsidies for rental dues or assistance with payment of wages — any kind of government intervention would be greatly appreciated, during these fragile times," says Palak Shah founder of Ekaya, a thought echoed by designer Abu Jani. "Any economic relief package from the government with help tide over these tough times."
The flag has already been raised by a collective of 70 designers, The Informal Collective, formed by Kolkata-based Navonil Das of label Dev r Nil. They have written to Minister of Textiles Smriti Z. Irani and Nitin Gadkari, Minister of Micro, Small and Medium Enterprises, with an appeal to support craftsmen and artisans employed in different sectors of the Industry.
As as we navigate the lockdown and brands struggle to keep up with the times, the need of the hour are business models that encompass a 360-degree approach, enabling participants in every level of production.