The overwhelming popularity of Karan Tacker on social media is no surprise. The dashing actor who has a host of enviable projects under his belt (we loved him recently in Special Ops), is not only the poster boy for fitness goals but also makes us want to replicate his style. A self-confessed sartorialist, Tacker is as comfortable in a bespoke Zegna suit as he is in a pair of Nike high tops. A strong advocate of sustainable fashion, his personal style is effortless with "just the right dose of scruffiness". We caught up with the actor on his fashion choices.
How would you describe your approach to fashion and style?
It's quite simple — I start from the bottom. I am a huge lover of footwear — sneakers and even formal lace-ups. So that's the first part of my outfit that I put together and then work upwards. Even when my stylist brings me an outfit, I first ask about the footwear. I have a good collection — over 50 pairs of sneakers — which I use as the base of my wardrobe.
Any particular footwear you enjoy wearing?
I have a thing for boots. I love wearing ankle boots and find that there's something so dressy yet understated about them. Also, since I wear a lot of suits, I do enjoy the elegance of my vintage shoes and oxfords.
View this post on Instagram
How has this idea of style evolved over time?
(Laughs) When I look back at the last 10 years, I'd say my style has evolved a lot. Back then, maybe, as an actor, I was just trying to fit in and so trying a bit of everything. I was surely more innocent and vulnerable. I like what I have evolved into now. It's more effortless.
What sort of aesthetic do you bend towards?
Personally, I think that when it comes to guys, there has to be some messy or scruffy element. You can't look too well put-together or it could look fake. There needs to be some imperfection and for a guy, that's more appealing. I'd like to think that I come with a lot of shabby (laughs).
View this post on Instagram
Style rules that have worked for you?
Get your suit fits right. People tend to go all over the place when it comes to suits. Personally, I still love wearing three-piece suits, while the world has moved to two-piece suits.
Figure out a piece of clothing that works to boost your confidence. I find that when I wear a pair of Nike Air Force high tops with a pair of ripped jeans and a T-shirt, I feel most confident.
Accessorise well. I almost never step out without something around my neck. It's usually a very minimalist chain and pendant, but that's my go-to accessory.
Whose style are you most influenced by and why?
When it comes to suits, I am hugely influenced by Amitabh Bachchan as he carries off a suit with grace and elegance. I love how Saif Ali Khan carries formalwear — he manages to look so sharp all the time. Saif has actually pulled me up a couple of times when I've met him, saying, 'Why are you wearing this jacket? It's so hot'. I also admire the way Akshay Kumar does atheleisure. He once wore these cool joggers with a blazer and a pair of sneakers.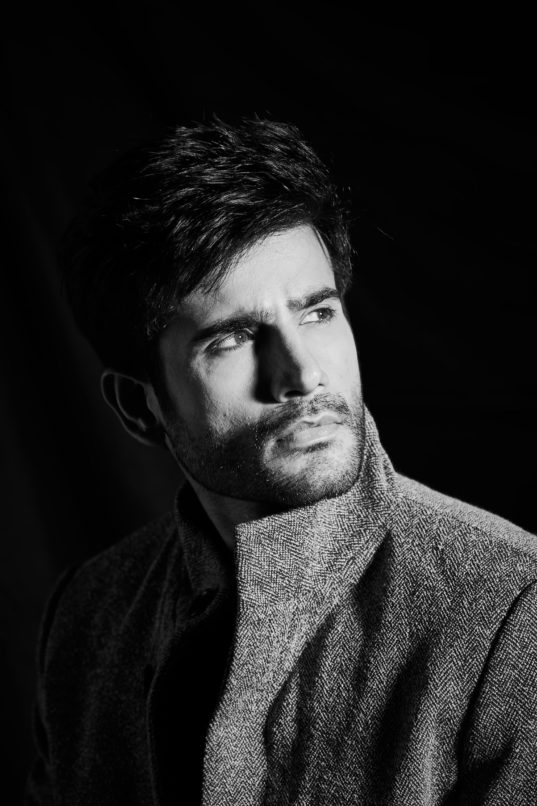 Do you shop yourself? Largely online or in stores?
I absolutely love the experience of shopping. I do get some stuff online, but whenever I travel, I keep a day for shopping. I go crazy and end up bringing a whole bunch of sneakers back. International stores are designed to be like an experience and so many Indian stores are now following suit.
Favourite pieces from your wardrobe?
My first bespoke suit from Ermenegildo Zegna was my first major luxury purchase and hence it has a strong sentimental value for me too. I'd also say that my white Nike high tops and Chelsea boots are essentials.
You love wearing — and look great in — suits. Do you enjoy the bespoke process?
Absolutely. I love building my suit from scratch. I take keen interest in the fabric, the construction, the tailoring, everything. It's important for a man to own bespoke suits that are tailored to fit his body perfectly, hide the imperfections, and have just the right cut-off points for the cuff, jacket length etc.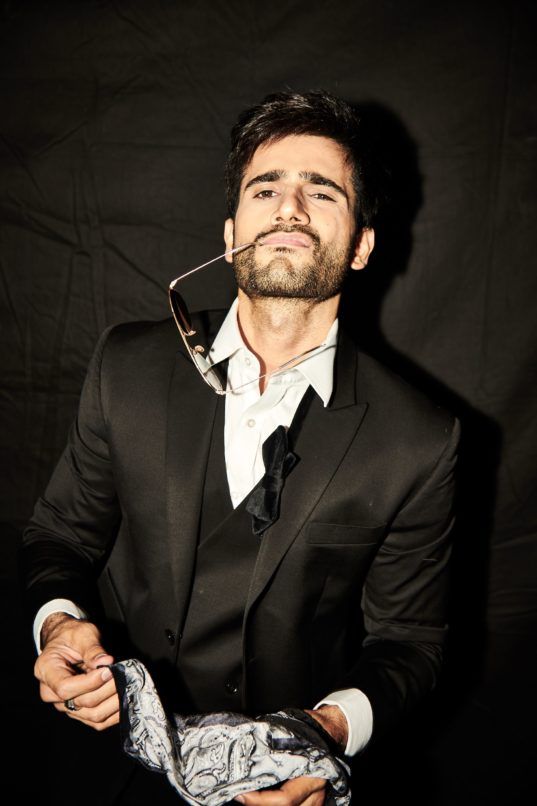 What about accessories for your suits?
My favourite would have to be the pocket square. There is something so classy and basic about a pocket square and it can make the whole suit stand out. I like my cufflinks to be understated, not chunky, and I feel very elegant in French cuffs.
As for watches, I prefer slimmer ones. Whether it be a simple Timex on my wrist or a Patek Philippe, I like my watch to hide under my cuff.
In terms of sustainable fashion, are you someone who reuses/ rewears his clothes?
I am a hoarder. I keep all my clothes and shoes for a long time and wear them over and over again, until they give out. Of course, when it comes to jeans, the older they are, the sexier they get. There's a certain charm to wearing a T-shirt or shirt that has a slightly worn out look.
I don't throw my old clothes away — something my parents have inculcated in me — I just give them out to orphanages where someone else can use them. As actors, we have a lot of clothes that are in mint condition, and from good brands. Like in every Punjabi family, I just pass them on to my brothers, who can use them, to make them sustain as long as possible. That's how I do my part to stay conscious.
How do style and fashion play a role in today's world?
I don't see the harm in dressing up well if it makes you feel a certain way. Men have been previously pulled up for taking too much interest in their looks. That has changed now. Everyone is trying to be the best versions of themselves and we are starting to be unapologetic about expressing our own style. Instead of fitting into a mould, make your own style that is easy-going and, which expresses your identity. Fashion doesn't really change the world, but if it interests you and makes you feel good, please go ahead.
All images: Courtesy Karan Tacker