Ranveer Singh, one of Bollywood's boldest style icons (some would even say only), has an unapologetically loud wardrobe and sense of fashion. He goes against the grain when it comes to dressing, and no two looks of his are ever alike. He is also a sneakerhead, and has admitted that his sneaker count is "somewhere in the triple digits" – he never seems to repeat these either, pairing it with everything from chic suits to airport casuals. 
As a brand ambassador for Adidas India, Ranveer is known to have a soft spot for solid YEEZYs, simply for their exclusivity. And as far as his Adidas pairs go, Superstars and Stan Smiths seem to sit on the top shelf.  And if there's one tip you could take from him, it's that the most wearable trend of the season is sneakers with everything. We decided to take a look at his favourites so you could look, watch, learn.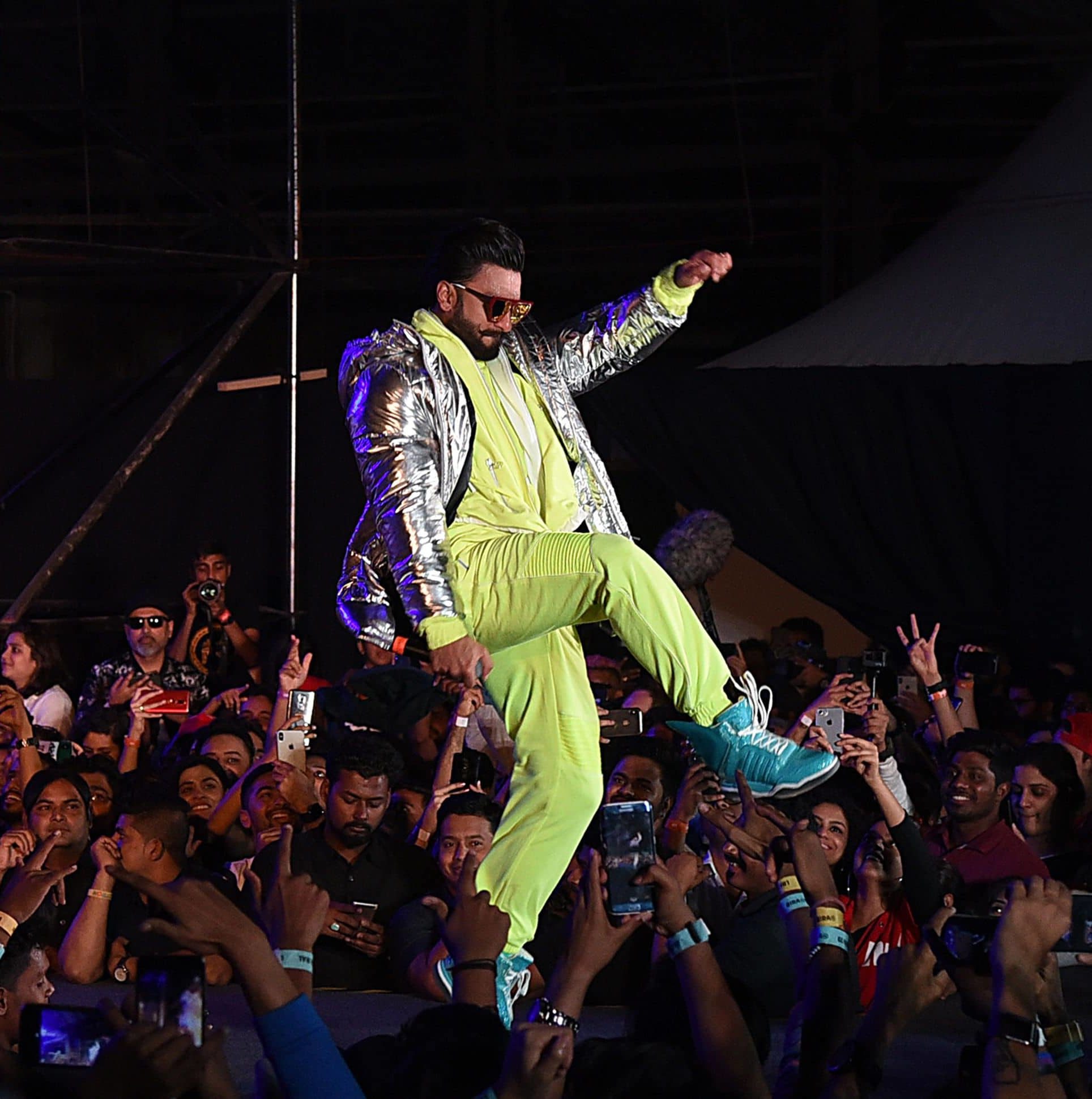 1
Adidas Originals adidas x Jeremy Scott 'Shark'
The first time we spotted Ranveer sporting these obscure kicks was at 'Gully Boy's music launch event. The 'Fins' oddly resemble vintage taillights from the 70s or 80s. The Shark is also a quintessential piece of collaborator Jeremy Scott's work and is a limited-edition.
Price: Rs 31,999 (approx).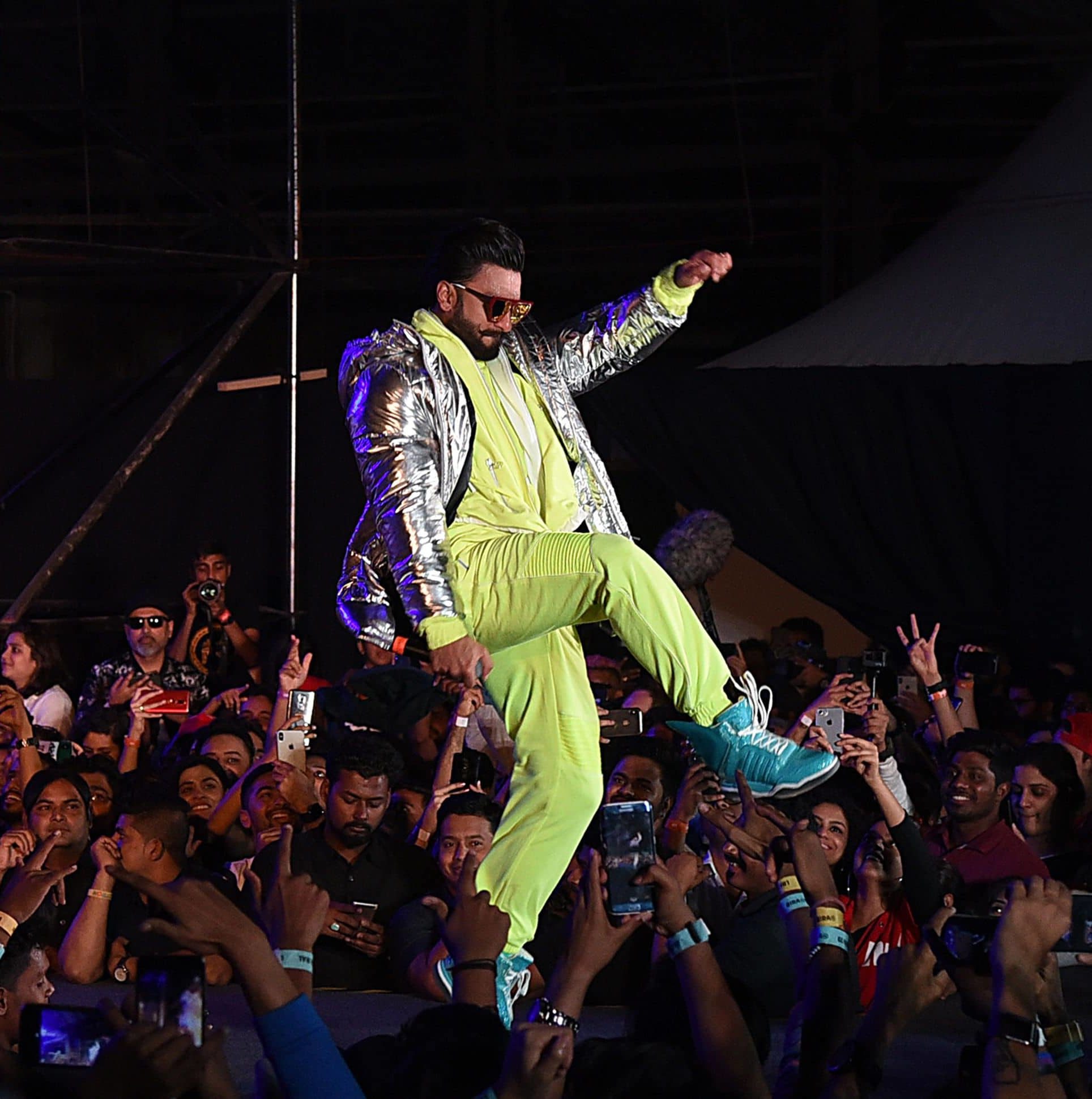 2
Adidas Superstars 80s
The classic Adidas sneaker, the Superstar has evolved over the years adding new colourways, detailed-uppers and cleaner design. After being a sensation for over 15 years and exploring the entire colour palette, the Superstars have now gone monochrome. The pair plays a major role in pop culture today and is an absolute favourite amongst hypebeasts.
Price: Rs 6,999 onwards
3
adidas PW x BYW CNY
A yellow net embroidered variant of the ADIDAS Pharrell Williams CNY Solar HU GLIDE M is a nod to Chinese culture. Ranveer has been spotted wearing this shoe with red uppers and gold embellishments (traditional 'Dragon' colours of China), seeking to bring good fortune and happiness to the wearer in the New Year.
Price: Rs 21,999
4
Adidas X Jeremy Scott Indian JS "Wings"
The 'Wings' are perfect expressions of Ranveer's personality- an absolute standout, bold and colourful. Another classic example of Jeremy Scott's work comes in white-based quad-coloured pair  with wings that are inspired by Indian 'Apache' headdresses.
Limited edition, with no price specification.
5
Adidas PW HU HOLI NMD Equality
Pop icon Pharrell Williams flew down to Mumbai to launch this NMD Holi capsule, and that's what the 'PW' stands for in the title. The NMD cult seems to be growing and the HU pairs are the apex of its league.
Price: Rs 17,683.
6
adidas Yeezy Boost 700 Wave Runners
A favourite of Ranveer's, these embrace the chunky 80s sneaker aesthetic – the Wave Runners perfectly fusesold-school design on the outside and modern-day comfort cushioning inside. The pair comes in a singular grey-blue-orange colourway.
Price: Rs 21,999.
All Images: Courtesy adidas & Ranveer Singh/Instagram