Fashion designer Kunal Rawal's eponymous label is one of the pioneers when it comes to blurring the boundaries between street style and sharp tailoring. It is for this reason that the brand is met with widespread acclaim amongst both the fashion fraternity and Bollywood celebrities. This dual design aesthetic is also reflected in his personal style. From sharp to casual chic, the designer is a style chameleon you need to follow.
Unconventional silhouettes, 3D textures, and minimalist handiwork all come together to create a utilitarian look at the hands of Kunal Rawal. Which is the reason he is the go-to designer for grooms who feel comfortable in his school of cool that promotes pairing of sherwanis and sneakers. We catch up with Rawal, a self-confessed shopaholic, on the importance of picking unexpected yet versatile pieces, how to repurpose formalwear, and his personal style.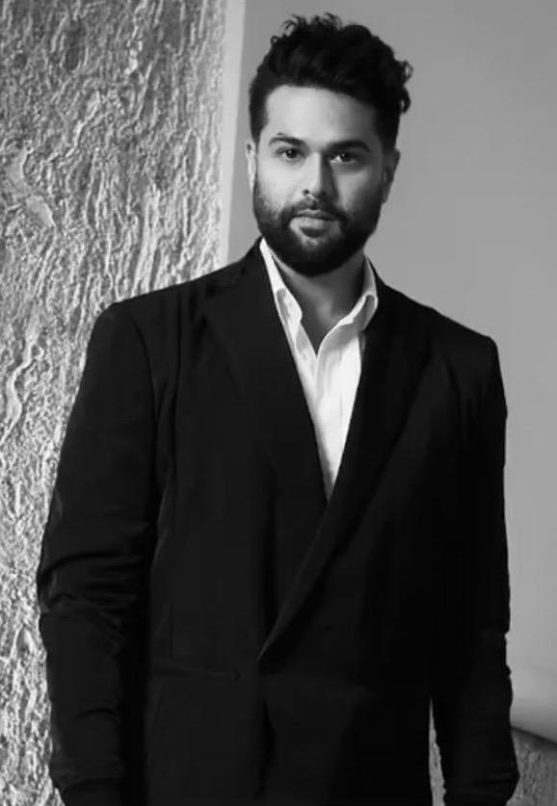 How would you describe your approach to fashion and style?
My approach to fashion and style is very mood-driven and instinctive. I dress to cater to my mood and feeling at the moment. While creating a collection, though, I tend to ask myself "How is the garment going to be used?" Or "Who is going to wear it and when?" I take these answers and merge them with our ideology and inspiration behind the collection to create different pieces.
How has this idea evolved over time?
When I started off as a designer, I realised that occasion wear for men lacked optionality and personal touch. Men used to gravitate towards a normal Bandi Kurta for a sangeet and a sherwani for the reception. These pieces were used, dry-cleaned, and then kept back in the closet for the next event. I decided then that one of the pillars of our label would be to create versatile pieces that can be multi-purposed to create different looks so that men could style them with other pieces from our collections to create new looks to curate to their personal style. I think men actually enjoy coming in and doing this now!
We have so many grooms who take advantage of the wedding service we offer. Once a groom is done with his wedding, he can come back to the Kunal Rawal boutique, and we will help him restyle and repurpose parts of the wedding outfits to create new looks. So I think this has been the biggest change, our consumers are getting more involved and taking more of an initiative to express their own personal style via fashion.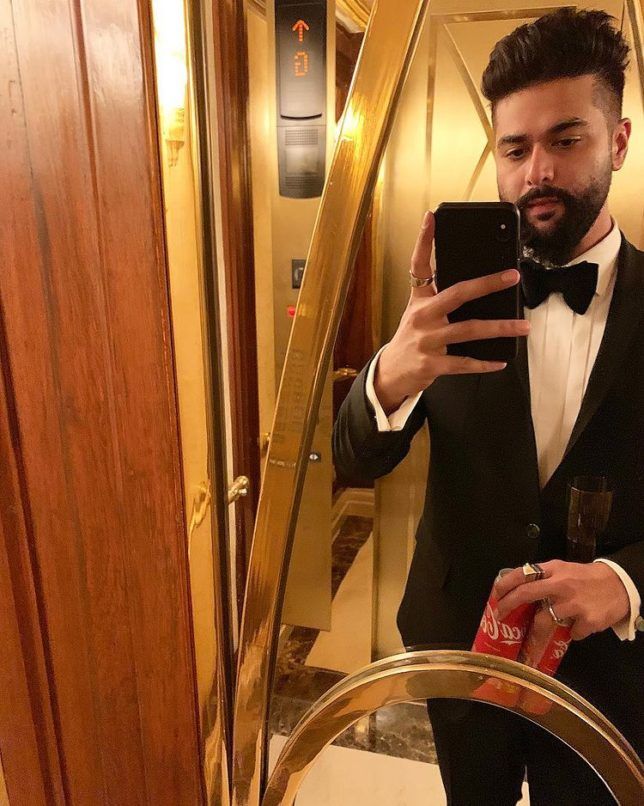 What sort of aesthetic do you bend towards?
Very early in my life, I realised that I love grunge and military tones, these have always been style trends I have gravitated towards. I also love a good clash. For example, while creating a collection, I draw inspiration from industrial grunge to create modern-day luxury. Finding clashes like this is always interesting to me! I think if I had to define the aesthetic, I would call it "smart and functional fashion". This could be found in the form of a motif having a duality in the way one perceives it or smart construction with layers of comfort and versatility.
Top three style rules that have worked for you?
– Always dress for the occasion.
– When in doubt, dress formally rather than casually (you would rather be dressed up than dressed down at an occasion).
– Comfort is key.
Whose style are you most influenced by and why?
A big part of my inspiration is people. I love watching people, but again it's very instinctive, and beauty lies in the unexpected. I don't think I would be able to pick one person indefinitely because I feel like style is always evolving. You may be inspired by someone's fashion choices today and dislike their fashion choices a year later because both the individual's fashion aspirations and inclinations have changed. Currently, I'm into dark fashion, so I love designers that are working on the same.
What is the best fashion advice you've received and what would you pass on?
The best advice I've received to date, and it holds even stronger today, was from my dad. He's always told me to prepare for doomsday! What happens very often is that we create plan A, B & C in the theoretical world with no true bearings on reality. I've always been a creative person first, and I've always wanted to do justice to the pieces I've created with bigger shows, grander performances, et cetera. However, his advice always reminds me that sometimes the reality of business is finance. It's important to have a balance of both to appease your creative side and your business side.
What are the building blocks of a good menswear wardrobe?
I believe one must build a good closet over time; it's not something that can happen overnight. While shopping, it's a must to pick up versatile separates that you can curate different looks with. Over the years, I've picked up a bunch of pieces that I wear today in different ways. When in doubt, always pick up what you like because you never know if you'll find it again. Recently I've been gravitating towards micro motifs because I feel like they make pieces more wearable and repeatable without looking like a repeat.
I'm also someone who believes in curating looks rather than buying pieces that are put together on a mannequin or ready looks. I would recommend buying pieces that can be used to create multiple looks, especially today when conscious consumption is a big topic of discussion.
Sustainability is a big topic of conversation these days. Is there an approach you have adopted towards this?
I think the correct conversation has gained steam during the pandemic. As an industry, we have to move towards conscious consumption — focusing on handmade and local pieces. We, as a brand, have incorporated zero-waste pattern cutting to minimise wastage and use our excess fabric waste cuttings for patchwork styles. More so, offer a service where our grooms can come in after their wedding and repurpose their outfits to create new looks.
Since our inspiration very often comes from grunge, we enjoy garment washes. More often than not, these are done in large tumble wash machines; the process leads to a lot of water wastage. We have managed to achieve the same effect within individual one piece only washing machines with almost no water wastage. These are small attempts we are making as a label, and hopefully, within one year of reopening, we should be completely sustainable.
Stores and e-commerce sites you shop from?
I try and stay away from online shopping because I'm a severe shopaholic. I shop a lot while travelling, and I would say I don't specifically gravitate towards a certain brand or website because I'm a very impulsive shopper. If I like it, I buy it regardless of the brand.
As of right now, my closet has a lot of Rick Owens, Thom Brown, Maison Mara, bits and pieces of Y-3, and a few other designers.
The hero piece in your wardrobe?
I would say hero pieces (plural), depending on when and where I need saving. Firstly my Bathing Ape hero mask, Borris Dijon track-pants and my Ganji's that are a collaboration between my label and Koovs.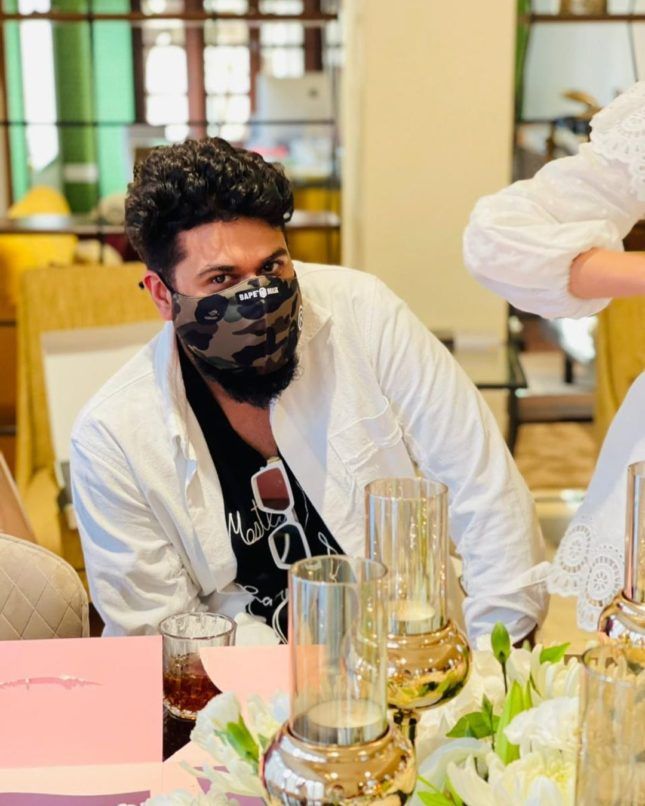 Do you think style and fashion play a larger role in today's world?
Yes, absolutely, I think style and fashion play a very big role in today's world, especially because of the current situation. I think this past year people have been feeling very rusticated and, as a result, will see a lot of rebellion when it comes to fashion in the coming year. People will now seize the opportunity to stand out. I believe we will see layers of streetwear make their way into occasion-wear.
When it comes to your fashion choices, is there something that you are looking to change over time?
I'm a sucker for monochromes. My wardrobe is almost full of black and whites, and I think that's something I'm looking to change. I'm trying to incorporate more colours in my day-to-day looks. I've also become too Panama chić and comfort-driven during the pandemic, and I miss my formal wear days (something I believe everyone is feeling), so I'm excited to explore that part of my wardrobe soon, once the pandemic is behind us.
All images: Courtesy Kunal Rawal