Our monthly drop list continues as we showcase the hottest sneaker releases to look for from your favourite brands, curating the most hyped releases and strongest silhouette/colorway combinations that should not be missed. Nike's Adapt capsule to Adidas'  hike boots,  futuristic meets fitness seems to be the strong trend for this month. Take a look at the hottest sneaker drops of February 2019. 
1
Adidas YEEZY Boost 350 V2
The V2 is simply a nod to Kanye West's infamous Yeezy 350. Flexing a new 'Hyperspace' colourway and a semi-translucent Prime knit upper, the "SPLY 350" branding comes as a faded print. The sneaker then notes a tonal translucent Boost midsole, as well as a gum outsole which comes equipped with matching laces. The pair has been scheduled for launch in April globally, yet available in India exclusively at Adidas' online store for approximately Rs. 16,000
2
New Balance 990v5
The 990 has a cult following at this point, and with its fifth iteration the V5 is undoubtedly the most anticipated sneaker drop we've seen all month. While the silhouette maintains the distinct 990v language, the design does come cleaner this time with a more rounded toe box, providing additional space for its width. The plush suede and mesh construction create the perfect base for the 'N' soon. 
3
Puma RS-X Reinvention
An endeavour that began 30 years ago was shelved for actually being too futuristic for its time. 2019 shed light upon this nostalgic masterpiece and revived it in the form of the RS-Computer shoe and the RS-X Reinvention. The pair made its official debut recently in India with some of the biggest names of India's sneaker cult. Draped in classic bulky 80s design, the pair comes in multiple luminescent colorways. The 'Retro-futuristic' pair is currently priced at Rs 9,000, and is available at Puma's online store and retail outlets across India. 
4
ADIDAS Terrex
The Three Stripes meets form with function with the Terrex. Dubbed as the "first hiking boot with BOOST tech," the pair flexes TPU play at the heel and trademark Boost cushioning for comfort. The Continental rubber outsole and stretchable Primeknit construction make for superb grip on any terrain. Adidas will be officially retailing the piece February 22nd onwards in the US and UK and price will be unveiled soon. 
5
Nike Adapt BB 
Nike welcomes its first auto-lacing sneaker made for the basketball court. The Swoosh's Adapt BB can be paired with the Nike Adapt App on your mobile device to respectively adjust the fit of your left and right sneaker. In addition, customisable lights in the midsole provide a small dose of flair and entertainment for onlookers and the wearer. The Pair is priced at US$ 350 and is already available exclusively at Nike Basketball outlets. 
All Images: Courtesy brands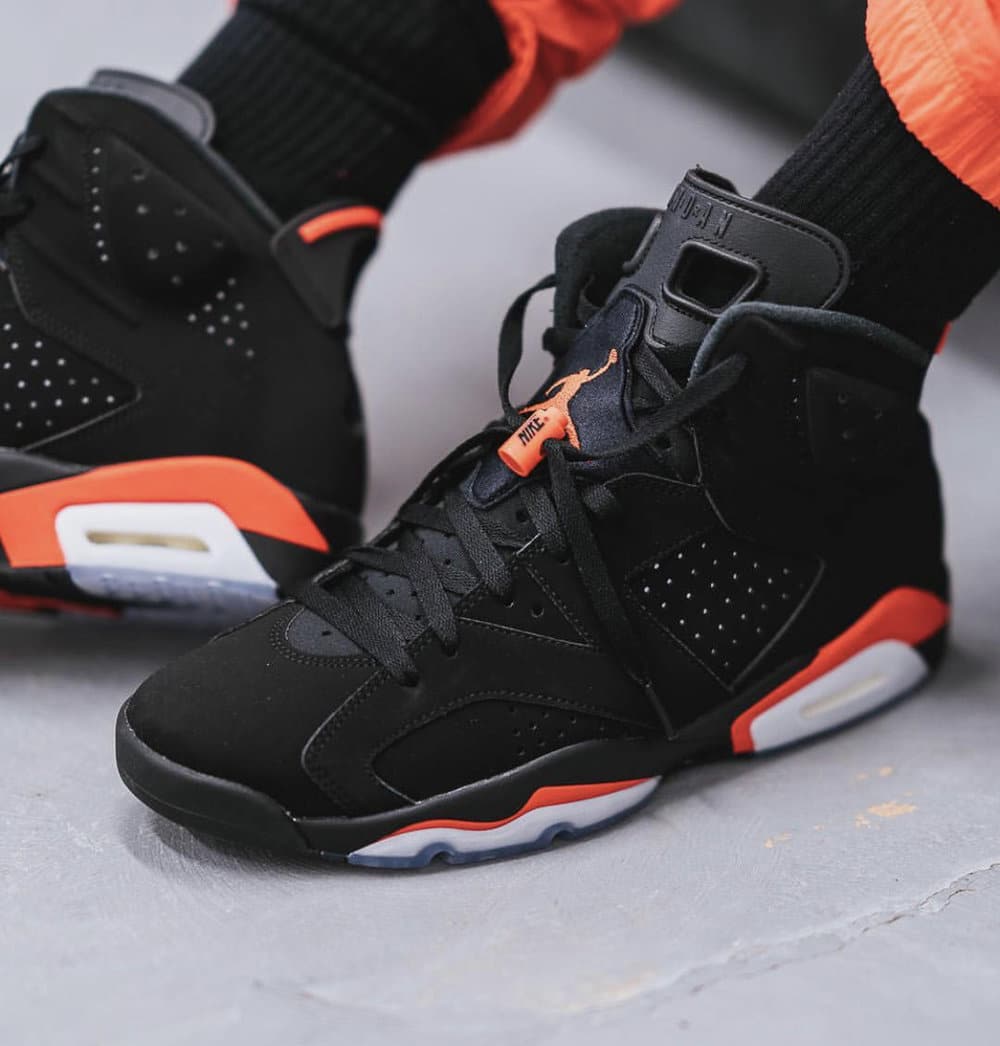 6
Air Jordan 6 Retro 'Infrared' 
A 'Primefit' for basketballers, the Air Jordan 6 now boast an infrared colourway. Staying true to its athletic form, the Retro's silhouette is clearly built for grip and support. Red detailing can be spotted on the 'Jumper man' motif on the pair's tongue as well as the heel, the rest is draped in black leather. Price: 16,999.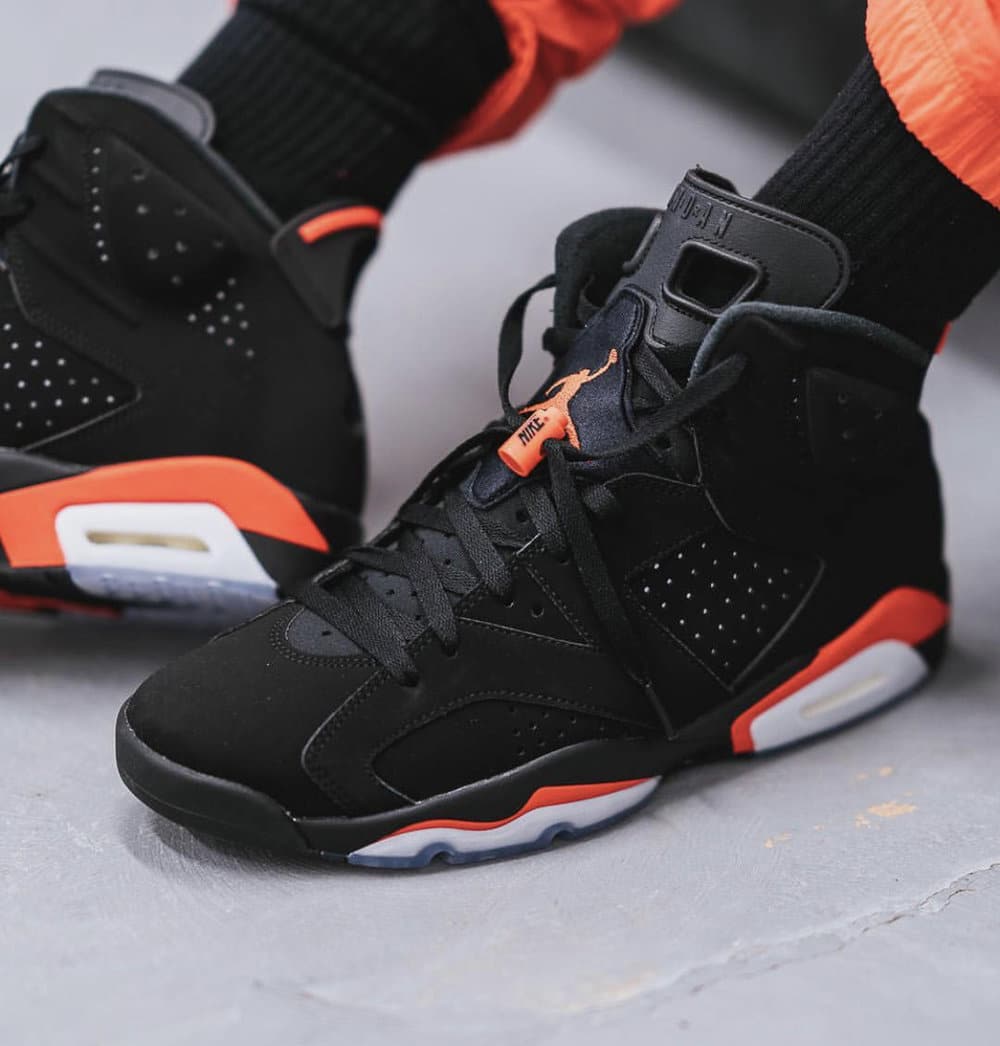 7
ADIDAS Pharrell Williams CNY Solar HU GLIDE M
Poignant odes to Chinese culture feature throughout the design of each sneaker. Taking inspiration from Chinese colour symbolism both shoes are made up in predominantly red uppers with gold embellishments, seeking to bring good fortune and happiness to the wearer in the New Year. Taking inspiration from Chinese colour symbolism both shoes are made up in predominantly red uppers with gold embellishments, the BYW CNY features the word 'ambition' embroidered across both the left and right uppers. Price: Rs. 21999.
8
Reebok Solefury 
From DMX cushioning to split midsoles, Reebok's performance footwear history boasts a tome full of technical innovations.  The Boston-based brand has now brought a fusion of both to market with their new Sole Fury silhouette, a shoe that combines performance and style with its unique design. Featuring Reebok's classic Split Cushioning technology for lightweight comfort, the Sole Fury also calls upon a textured upper that's constructed of neoprene and mesh for a high-fashion look that still remains performance-focused. Price: Rs.11,999 onwards.
9
Reebok x Gigi Hadid Aztrek Double 
Reebok once again embraces i90s roots with the Aztrek Double. Dubbed as the biggest collab of the season, supermodel Gigi Hadid and Reebok drop a 90's college inspired pair of trainers. Being a former volleyball player, Hadid says she knew the nuances of creating an active collection. The pair comes with an extra thick midsole and heel, a vintage sneaker trait. The pair is currently available at Reebok retail stores as well as their online portal. Price: Rs. 14,000.