On the lookout for the season's signature pieces? Leave it to Parisian shoe whiz Christian Louboutin to help out. After his much-talked-about collaboration with Sabyasachi, which saw a whole range of exquisite footwear and handbags this year, Louboutin has unveiled his hero piece for summer – the Portugaba bag.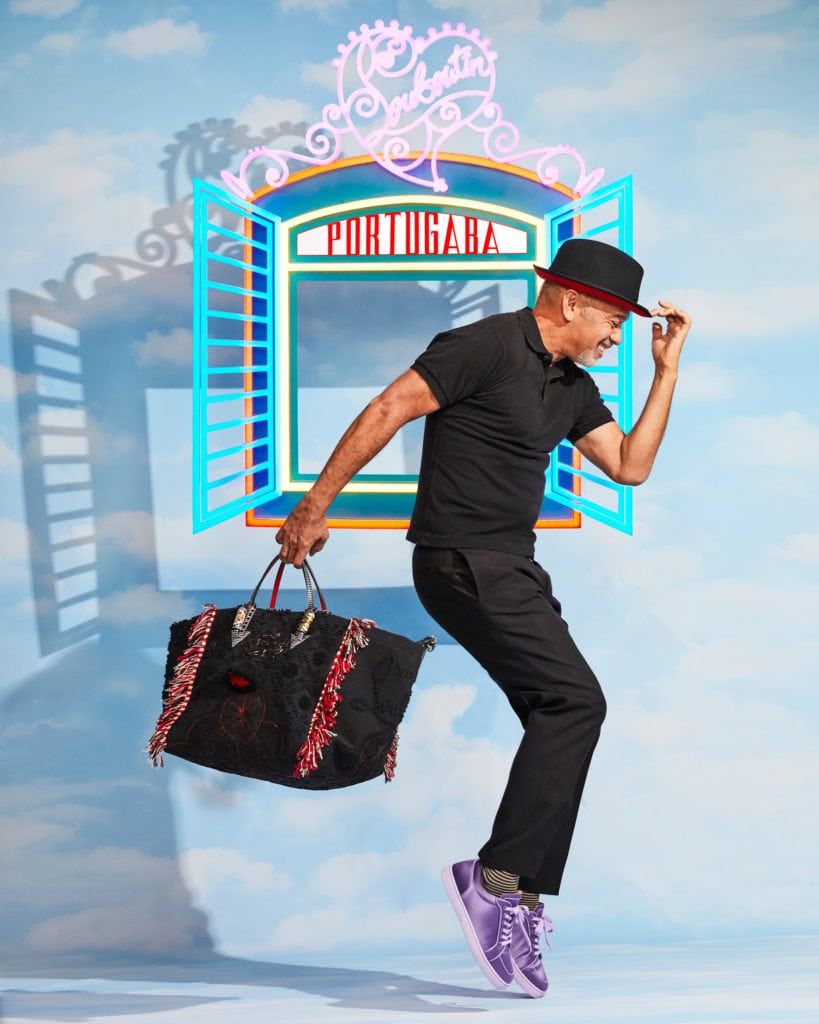 Inspired by the craftsmanship and intricate embroidery techniques of Portugal, his latest bag is an extension of his tribute to various countries that has already seen pieces like the Africaba, the Mexicaba, and the Manilacaba.
Therefore Portugal's eclectic scenery, its cobbled streets and lively markets and ambience are at the heart of the Portugaba, all of which Louboutin has tried to incorporate through traditional designs in the pieces. From the beads on its handles to the fringing and mix of bold colours on its body, Louboutin has lent his signature touch to these totes. The designer was particularly inspired by the 'Capa de Honra' or the Jacket of Honour, a traditional Portuguese jacket in whose ornate construction and decorative details Louboutin found an ideal foundation to create the new bag. What sets these jackets apart are the techniques involved in their creation – each panel takes around two hours to make using a technique called 'picado', which involves cutting a complex pattern into the top layer of wool using only scissors. Portugaba is therefore also an ode to Portugal's craft techniques. One of them is 'puxados', a painstaking process which involves pulling individual threads through a piece of fabric in order to provide the desired finish to the piece. Louboutin worked with skilled craftsmen of Fridão, a small village in north-western Portugal, to loop in this intricate way of treating the fabric.
Other signature techniques incorporated include the 'ripado' and 'manteses' – these were used to create patterns in an embossed effect on the bags. The tassels are linen, cotton, wool, cashmere, and mohair, and the top handles of each piece embellished with beads, resembling the traditional 'Azulejos' tiles which cover the exterior facade of buildings in the city.
All images: Courtesy Christian Louboutin