There is no rest for the wicked or so we've learnt from following the daily lives of our favourite influencers. From collating COVID-19 relief resources to keeping us entertained with fashion reels, they are doing many things to keep their followers engaged and informed. A step up from their daily collation of resources and asking followers to donate to verified charities are individual efforts to host thrift sales from their own closets.
"I don't think I know one family that hasn't been affected by COVID-19. It has been the big dangerous elephant in every room. I had it around mid-March, and I felt very unlucky and silly at the time to have caught it at 'the fag end of the pandemic' without knowing that the second wave had just about started," shares Tarini Manchanda, founder at the Initial Studio who has been a frontrunner in collating, fact-checking, and sharing resources once the second wave hit Delhi.
"It felt like the natural thing to do as a lot of people were sending SOS messages," says Tarini. "A bunch of us made a WhatsApp group and decided to call the numbers we were getting to verify the information before spreading it around. It started off as just helping out on the weekend lockdown started, and we are now in week five of doing it, and now it's almost like a full-time job."
Whether it's personal experience or simply the shared experience of seeing those around us suffer, the journey has been harrowing. As a PR consultant for luxury brands and a social media force herself, Keerti Kataria has been vocal about educating people about COVID-19. "I had been volunteering to help people with beds, resources in the weeks that the virus was at its peak in Delhi NCR. Due to being so closely in touch with some patients and their family members at such dire times, a lot of us ended up spending a fair amount of our time and savings to help wherever and whenever we could. To be honest, there came a time when I felt a fair bit saturated in terms of my mental capacity to serve and also had donated a lot of my savings to those who needed it immediately," shares Keerti.
It was from here that she and a lot of other influencers on Instagram came up with the idea of hosting charity or thrift sales on their handles. "We were all looking to find a way to find creative relief and still be able to raise resources," says Keerti. For Tarini, garage sales are something she's been doing even before the invention of Instagram, so hosting one on the micro-blogging website was the obvious choice. "The way I see it, it's been a way to make myself feel better. It eases some of the helplessness around the situation, gives me something to do and makes me feel less guilty about all my consumerism," she points out.
Tarini and Keerti aren't the only ones hosting these thrift sales, other fashion influencers like Shereen Sikka, Karishma Yadav Bhalla, and Roshni Bhatia have also done so in the recent past. The response in all cases has been overwhelming.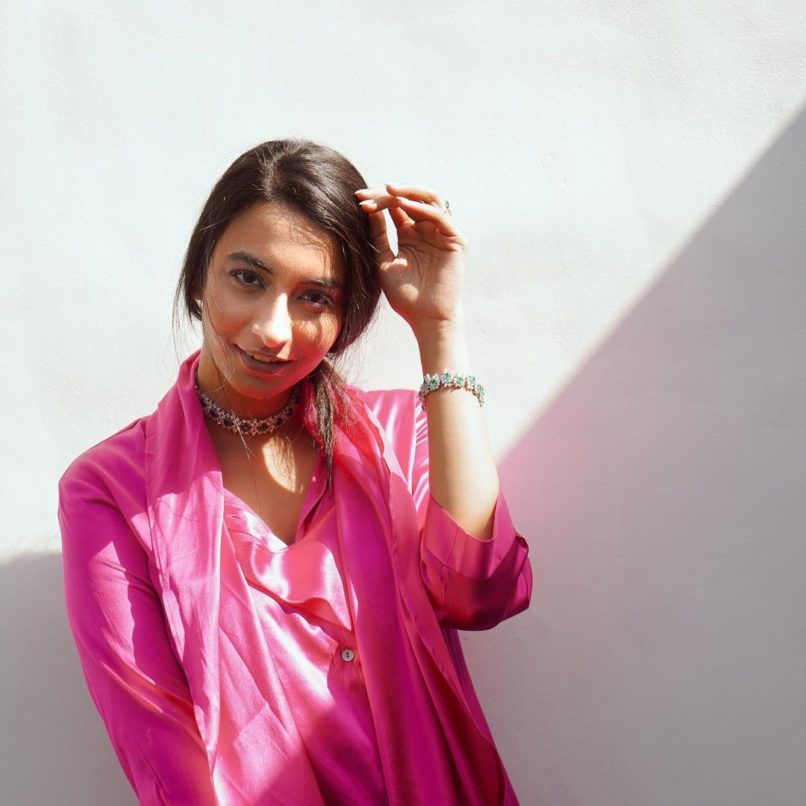 This fundraising spirit has also resulted in the creation of FUN(DS) FOR INDIA, where various Insta-preneurs from Delhi are offering services in workshops and online thrift sales. Started by a group of women who call themselves the Sewa Sisters – Rasna Bhasin, Amrita Thakur, Jayati Modi, Sanjana Rishi, Mannat Lamba Kapur to name a few have helmed this initiative almost as a cooperative. "We noticed that the direct donations were going down, so we started this as a way to offer an incentive to donate. Plus, it is ticket amount making and for services that one can use from home," shares Rasna Bhasin. The initiative has raised over Rs 70,000 in the last week itself, all directed at helping rural-based charities.
"People have been so supportive and excited about the sales and workshops that we planned multiple ones through the month- so everyone could access various aesthetics and personal wardrobes," shares Keerti who hosted her last sale on May 29. Tarini meanwhile, is gearing up for another sale on June 6, for those looking to log in and contribute. You can check out their upcoming calendar below to see where your charity inclinations lie.
View this post on Instagram
The items on sale include a mix of barely worn pieces from their wardrobes, completely unused ones or simply those that were gifted and are in pristine conditions. "This is not 'getting rid of junk' or something done to empty my wardrobe, I truly believe people would like to buy these things," clarifies Tarini. In certain cases, brands have also sent the said influencers items in order to increase funds for their fundraising efforts.
This uplifting wave of people helping strangers is truly remarkable, and the response to each of these sales has been tremendous. Pieces get sold out within seconds and help the audience form a link to the seller aka fashion influencer they closely follow. "People on Instagram are unbelievably kind and it's wonderful to see how much everyone wants to help out. At the end of the day it's just a fun way of raising funds," concludes Tarini. So if you're looking for retail therapy in the midst of a pandemic, head to their individual Instagram pages (all linked here) to do so with a clear conscience.