As far as repertoire-defining accessories go, handbags are as make-or-break as they get. An inconvenient micro sling at the airport or a cocktail party minus that bejewelled box bag aren't very befitting of one's style savant status. And if you belong to the school of thought that considers a designer bag an investment that pays for itself, you don't need to wait for your next trip overseas to add a new one (or several) to your personal collection. Yes, you may have to forgo the tax refund, but on the plus side, these brands are just a trip to the neighbourhood mall. A wedding or formal soiree without a Bottega Veneta Knot clutch in the crowd? It's practically unheard of. First designed in the 1980s, this celebrated cocktail clutch was given a new lease of life by Tomas Maier in 2001, who added a new closure, shaped like an intrecciato leather knot, to give the bag its name.
Available at Bottega Veneta, DLF Emporio A woman never forgets her first…Chanel. It's the I'll-pass-it-on-to-my-daughter buy you will never regret. And in a post-Lagerfeld world, every creation assumes even more prominent heirloom status. The 2.55 chain shoulder strap introduced by Coco Chanel in 1955 — resurrected as the classic flap bag by Karl Lagerfeld in 1983 by adding the turning 'CC' clasp to it; this one is a timeless icon.
Available at Chanel, The Chanakya Dior's trump card remains its elegant designs reimagined for its modern, jet-setting patron. Think classic silhouettes in cool colours. While the house boasts a range of collectibles — the recent revival of the classic is one such example — it's Lady Dior, named after Princess Diana, continues to remain the brand's most iconic bag.
Available at Dior, DLF Emporio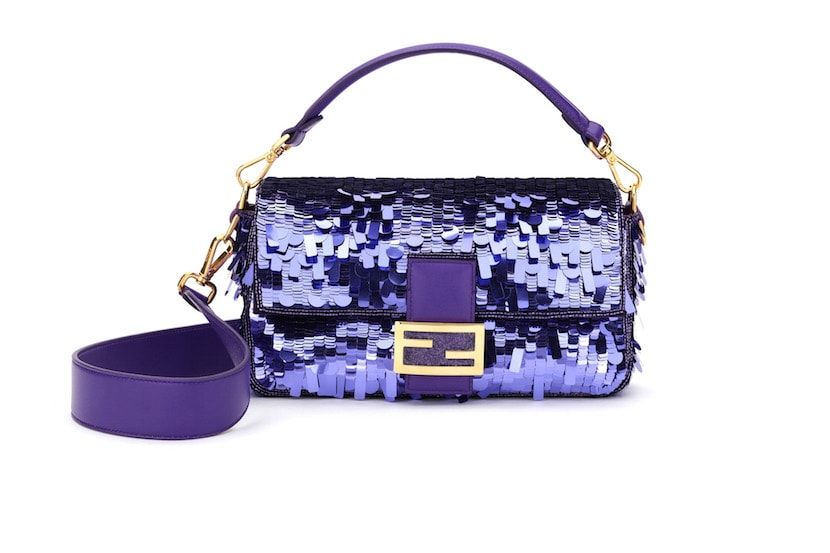 Silvia Venturini Fendi designed Fendi's now-iconic Baguette bag in 1997 as a break from the minimalism of the noughties. Yes, the very Baguette that had Carrie Bradshaw schooling her mugger about. So, we're not surprised that the brand is brought back Sarah Jessica Parker's purple sequin Baguette bag in a new contemporary look this March onwards.
Available at Fendi, DLF Emporio Blame it on Alessandro Michele, but Gucci is the ultimate currency of cool for the millennial trendsetter, their handbags notwithstanding. If you had to own just one bag from the brand, make it the Sylvie — a modern interpretation of a signature Gucci shape from the '60s and '70s, it is equal parts playful and preppy.
Available at Gucci, DLF Emporio Consider this: Hermès bags have increased in value by 500% in the last 35 years, leading many to claim that there are possibly better investments than gold, diamonds or the stock market. The most coveted of them all? The Birkin — launched in 1984 inspired by actress Jane Birkin, this elusive tote continues to be as coveted today, as it was back when it was launched.
Place an order at Hermès, The Chanakya, New Delhi or Hermès at The Horniman Circle, Mumbai The French luxury house has come to be a favourite of the woman on the go, with Longchamp's Le Pliage bag being her easy go-to. Inspired by origami and named after the French verb meaning 'to fold', this lightweight bag, originally in sturdy nylon and cowhide, is a trusty travel companion.
Available at Longchamp, DLF Emporio The hallowed French house has a legacy of designing icons; the Speedy, Neverfull and Alma being some of them. Cut to present-day, and the LV connoisseur's collection will be incomplete without it's modern icon: Nicolas Ghesquière's famous Petite Malle or 'little trunk, inspired by trunks created for banker Albert Kahn in the early 20th century and personalised with his signature three white crosses.
Available at Louis Vuitton, DLF Emporio The all-American heritage brand recently opened its first flagship store in New Delhi, India. As you make a beeline for the store, an item that should be headlining your shopping list is the label's iconic Ricky bag, inspired by its namesake, also the designer's wife and muse. First launched 20 years ago and reinvented in 2013, the bag is sleek and functional with an androgynous twist.
Available at Ralph Lauren, The Chanakya Think Tod's and one is bound to associate it with timeless appeal. The D-bag was part of Tod's first collection of bags in 1997, and was named thus as an homage to Princess Diana. The now-iconic tote has received a makeover for SS'19 following a design collaboration between Tod's and Irina Shayk.
Available at Tod's, DLF Emporio