Brick-and-mortar stores and e-commerce might be two of the most widely accepted channels of shopping, but social media is now an ace source to discover new brands. Check out Instagram's coolest fashion labels.
Last summer, Danish designer Cecilie Bahnsen's voluminous dresses were what every Instagram IT girl was wearing. Before that, it was New York-based Orseund Iris' boob detailing knit tops that were dominating our Insta-feed. And we still can't get over the image of Kendall Jenner riding a bicycle wearing a lime green, fur-trimmed coat by Copenhagen based label, Saks Potts. Let's face it, Instagram labels are de rigueur right now.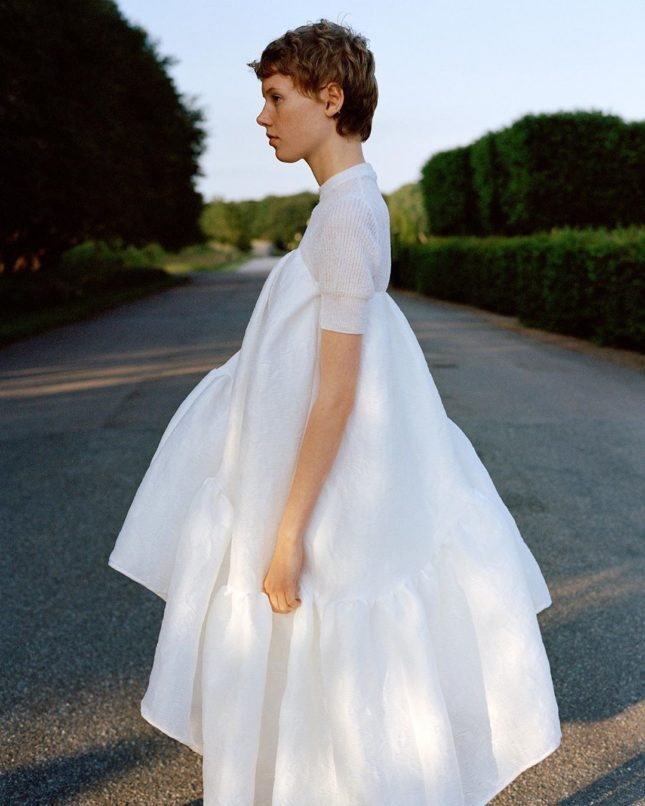 Cecilie Bahnsen's dresses are what dreams are made of. Scandinavian minimalist design combined with effortless French style results in timeless pieces that can actually be worn for years to come. We love her signature voluminous dresses made from luxurious fabrics like organza and jacquard, which can be paired easily with chunky sneakers as well as stilettos. And did we mention that Zara's summer 2019 collection was filled with Cecilie Bahnsen "inspired" dresses.
From Rihanna's sweater dress to a vegan puffer jacket that dominated NYFW's street style last year to Hailey Bieber's off-duty style satin pajamas, this Hungarian label better be on your fashion radar. Their punchline, "The Modern Bohemian," couldn't have described the brand's aesthetic better. Form and function come together to create pieces that are best labeled as elevated staples. Think belted flared pants, minimalist satin shirts, knotted waist skirts, and vegan leather bomber jackets. 
Yet another Copenhagen based label, Saks Potts makes the coolest winter coats/jackets. Their vintage-inspired fox fur-trimmed coats have gathered a cult following that includes the likes of Cardi B and Lady Gaga. Hardly subdued, it is the brand's bright and eccentric colour palette that is instantly recognisable and most coveted. Who doesn't love a multi-coloured puffer jacket? Their green shimmer pants and blouse were temporarily sold out when Kendall Jenner sported it. 
This hip New York label has a social media feed that is as trendy as the clothes featured. Nothing seems styled to perfection – it's almost as if the clothes were just thrown on. From the ruched bralettes with extra-long spaghetti straps to the coveted tube tank to the cult workwear jumpsuit with contrast top-stitching  – their clothes are fuss-free and impactful. 
Founded by two talented Italian women, this brand is as chic as it can get. A nod to the colourful '80s, their designs have become popular among It girls and celebrities in just four years. Their Miami Vice style pantsuits in bright colours (neon orange and lemon yellow) and impeccable tailoring are conversation starters. Meanwhile, the designers' love for a heavy dose of sequins and feathers means some seriously fabulous party dresses. Can't say we blame Beyoncé for wearing The Attico multiple times.
When Sophie Turner chose to wear a white Bevza jumpsuit that cost under US$600 for her wedding to Joe Jonas in Vegas, the internet went crazy. Everyone was suddenly talking about this lesser-known Ukrainian label. Bevza's signature seashell tops and dresses got the approval from influencers and supermodels alike, and their slinky slip dresses redefined sophisticated minimalism.
All images: Courtesy Instagram