The Instagram feed of Glasgow-based designer Ayush Kejriwal easily gives an insight into the ethos behind his brand. Images of real women draped in jewel-toned saris, wearing contrasting blouses and beautiful silver jewellery stare back, smiling. There are flowers in their hair, and the use of traditional elements like the nose pin, maatha patti and maang teeka are pronounced.
Kejriwal styles these images himself, and they all point to his love for bringing back the original grace of the sari and how it was worn. The innate Indian-ness of it. The pieces themselves boast striking colours, rich textiles, and weaves (Kalamkari, Jamdani, Kanjeevarams, Benarasis) and bold motifs. Even the names of his creations are thoughtfully chosen – 'Sambhavani', 'Padmasuri' and 'Ganga' – each one evoking emotion that not too many sari labels come with. His models are real women – darker skin tones, unconventional faces, and real body shapes.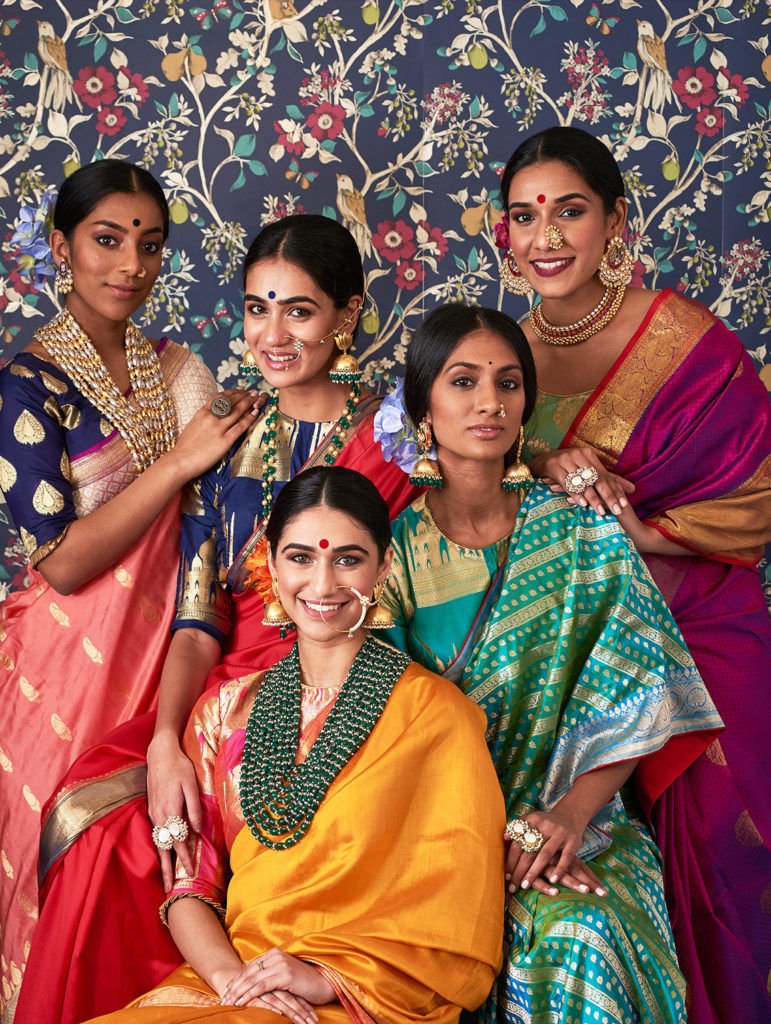 For someone who has had no formal training in fashion or design, Ayush Kejriwal's pieces display strong aesthetics. The designer's social media following – nearly 2,50,000 – is a testament to his popularity; buyers can reach out to him directly on Instagram to purchase pieces. He is completely unfazed by the market demands of pre-stitched and pre-draped pieces or even contemporary renditions of the saris. Kejriwal spoke to Lifestyle Asia on carving a relatable narrative with his traditional designs and what does post-COVID-19 fashion look like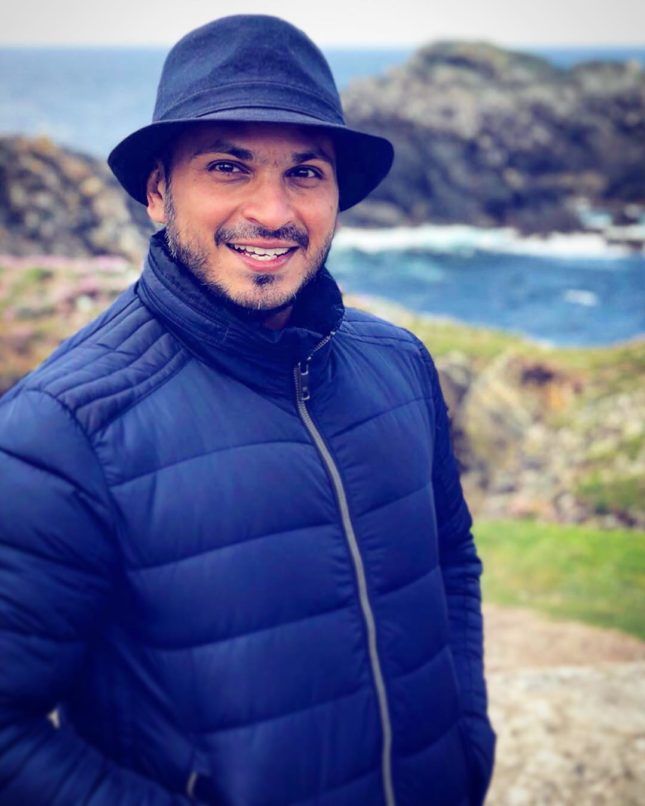 You have had no formal training in fashion. How did you foray into designing saris?
When I was a kid, my mother lost her eyes to multiple sclerosis. She faced challenges in organising her clothes and getting ready, so I would help her. From choosing saris and getting her blouses stitched to sorting out her dupattas, I took charge of her wardrobe. And I ensured that I gave my mother an elaborate look.
After I completed my BA in Bangalore, I came to the UK to pursue my MA in International Marketing. Eventually, with schedules getting busy, I started missing the creative vent I had back home. So, one of my friends encouraged me to give designing a shot. While I was in India on a holiday, I created five saris, which were worn by my sister. She posted them on Instagram and all five of them were bought by a woman in Germany. So this was the start.
What sets your label apart?
Over the years I have ensured that my work appeals to real people, as they are ones who will buy what I create. Also, we live in a world where the media presents a very unrealistic image of physical perfection. I consciously chose not to be that voice. My goal was to create a brand which was real; for me, it was more than just making a statement. I think this clarity sets my label apart.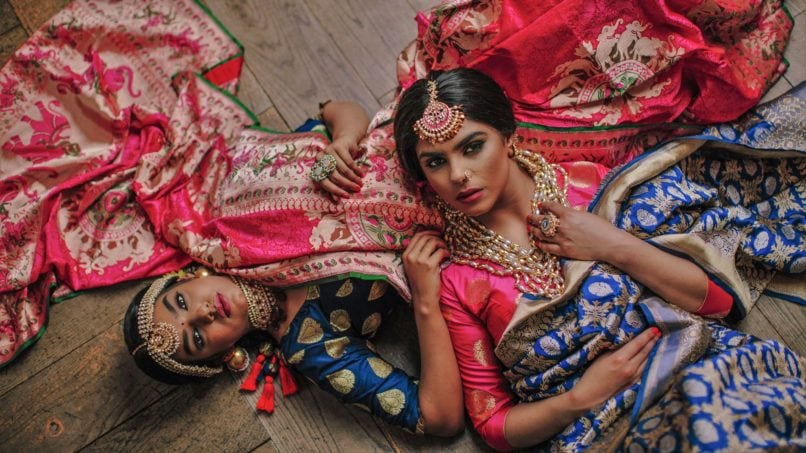 What are the textiles you are currently experimenting with?
At the moment, Rajkot Patola. I work with weavers across India, but many are not able to manage their GI (Geographical Indication) certification due to the small scale of production they do. Besides this, I am creating a capsule collection of intricate Kalamkari. Kanjeevaram is something we have experimented for long, but we are currently working on pieces which are aesthetically very European.
You use real women in your campaigns and have paired your saris with hijabs. The reasons behind this?
Everybody is interested in fashion. The idea should make people feel sure about themselves rather than unsure. The only issue is that today a number of fashion houses are setting achievable levels of perfection for girls. I say it is important to have a sense of yourself and dress accordingly, without trying too hard. What does a sari mean to you?
It is a powerful piece of garment which is comfortable, forgiving and classy. No matter what shape, there is no chance you wouldn't make a statement wearing one. It is like six yards of canvas for me, narrating a tale every time it is draped.
How do you straddle the roles of being a revivalist and a futurist?
It's all about taking a step back to move forward; I have just gone back in time and shared things I find beautiful. It's just that the perspective is fresh. Why mend something that is not broken? I grew up seeing my mother and aunt getting ready with their unkempt hair, bindis. There were always Benarsis, Patolas, Chanderis floating about. So when I came to the UK, I ensured that I created my own little India in my head and it manifested through my creations.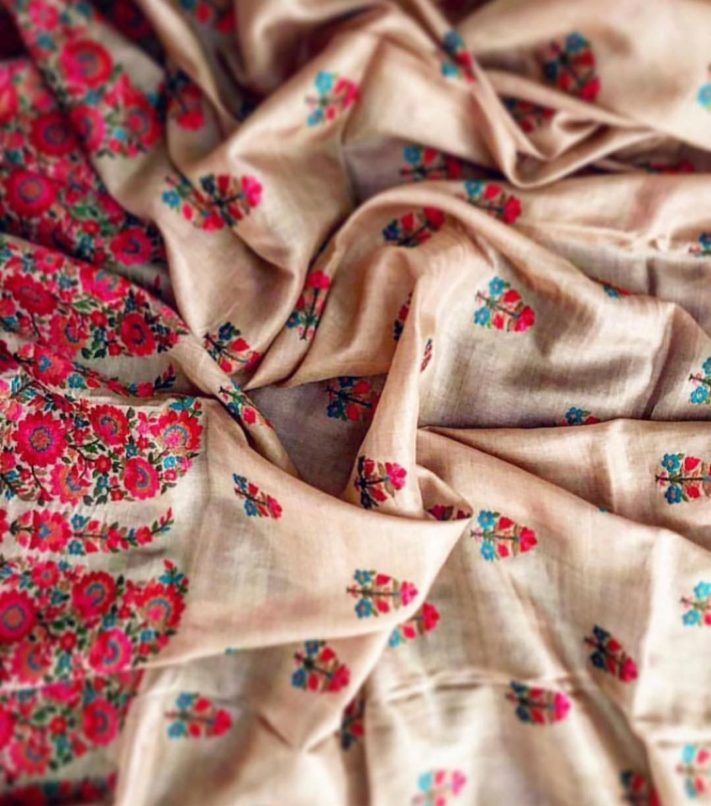 What does post-COVID-19 fashion look like?
The current situation will undoubtedly change consumer psychology and habits. I feel fast-moving fashion will have a bigger impact in the short term. The luxury and slow fashion industry might see a decline in the current times but should pick up soon. The importance of sustainability will become even more prevalent during and after this pandemic. Online shopping will grow as more and more people will use and benefit from the ease of use and convenience of shopping online.