Fashion weeks demonstrate a fresh approach to styling, which designers execute with their progressive and creative mindsets. These runway displays are a great way to introduce fashion trends which we otherwise miss. However, these runways are also famous for giving the industry some shocking fashion moments. These moments are not only subjected to a certain type of styling, a particular model or a specific runway show — they just happen. Sometimes planned, sometimes accidental.
Fashion shows have a history of making news over time as models showcase the latest collection by popular designers. Wish to know more about some of the most shocking fashion moments of all time which made headlines? We have you covered.
Take a look at the most shocking fashion moments that surprised everyone
A Teletubby on the London Fashion Week runway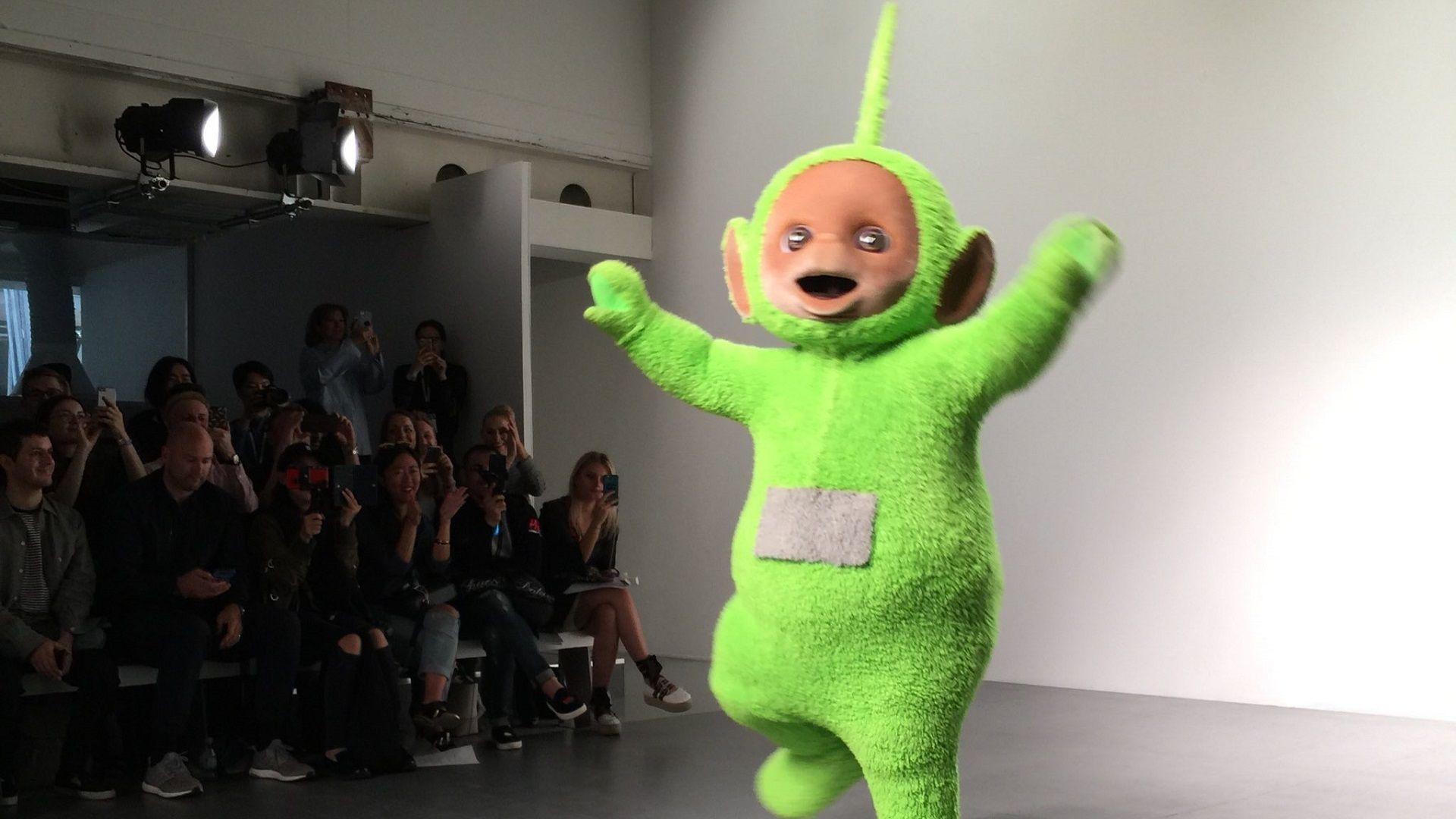 Bobby Abley, a mainstay of London Fashion Week, used Teletubbies (1997) as the inspiration for his SS18 collection in 2017. Along with a life-size Dipsy enthralling the audience with fun moves, models walked the runway with a variety of dizzying hairstyles paying tribute to the characters from the classic TV show. With the help of colourful elastic bands, models such as Kit Butler and Jhona Burjack wore unique spiky hairstyles. In other instances, models wore wigs designed to look like the Teletubbies' recognisable headpieces.
Alexander McQueen's Joan of Arc finale
Alexander McQueen's Fall 1998 collection had a gloomy vibe to it owing to the inspiration taken from the slayings of Joan of Arc and the Romanov family. Several models appeared in chainmail gowns in accordance with the Joan of Arc motif, while the colour scheme emphasised blood red, black and silver. Also, with no eyebrows and bleached blonde hair styled in mediaeval-inspired looks, the models wore blood-red contact lenses.
The final model was surrounded by a ring of flames and wore a scarlet dress covered in beadwork to hide her face. As the fire spread, she writhed and squirmed around to draw a close resemblance to Joan of Arc.
Rick Owens' human backpack on the runway
The American designer's spring 2016 collection at Paris Fashion Week (2015) highlighted stunning outfits made with sculptural silk gazar and draped organza but with a twist — the models were accessorised with human backpacks, meaning one woman tangled over the other like a backpack secured with strap belts. According to the designer, his collection was about nourishment, sisterhood/motherhood and regeneration along with women raising women, women becoming women and women supporting women.
A controversial design by Gucci
A black knit turtleneck sweater from Gucci's Fall/Winter 2018 collection that was labelled as a Wool Balaclava Jumper, was removed from stores by the upscale Italian retailer. The USD 890 sweater was initially presented at the runway. It had a black roll neck and big red lips that encircled a hole for the mouth. Many criticised the garment which was inspired by vintage ski masks, for being launched during Black History Month.
Fashion followers termed it to be a racist narrative being promoted by Gucci. The backlash became the talk of the town and Gucci had to release a written apology which ensured that the jumpers were removed from stores.
Karlie facing massive backlash
At the Victoria's Secret Fashion show 2012, the 'Calendar Girls' section skipped a month and had only eleven. This happened because Karlie Kloss donned animal-print underwear, turquoise jewellery and a long feathered headdress, likely symbolising the historical mingling of pilgrims and native Americans associated with Thanksgiving. Many people were quite horrified to see her headpiece, commonly known as a war bonnet, being worn as a costume when pictures of the filmed programme emerged before it was broadcasted. The fact is that it is holy and forbidden in native American tribes. In response, the year was cut down to eleven months and both VS and Kloss (representing November) expressed regret.
The runway has no age limit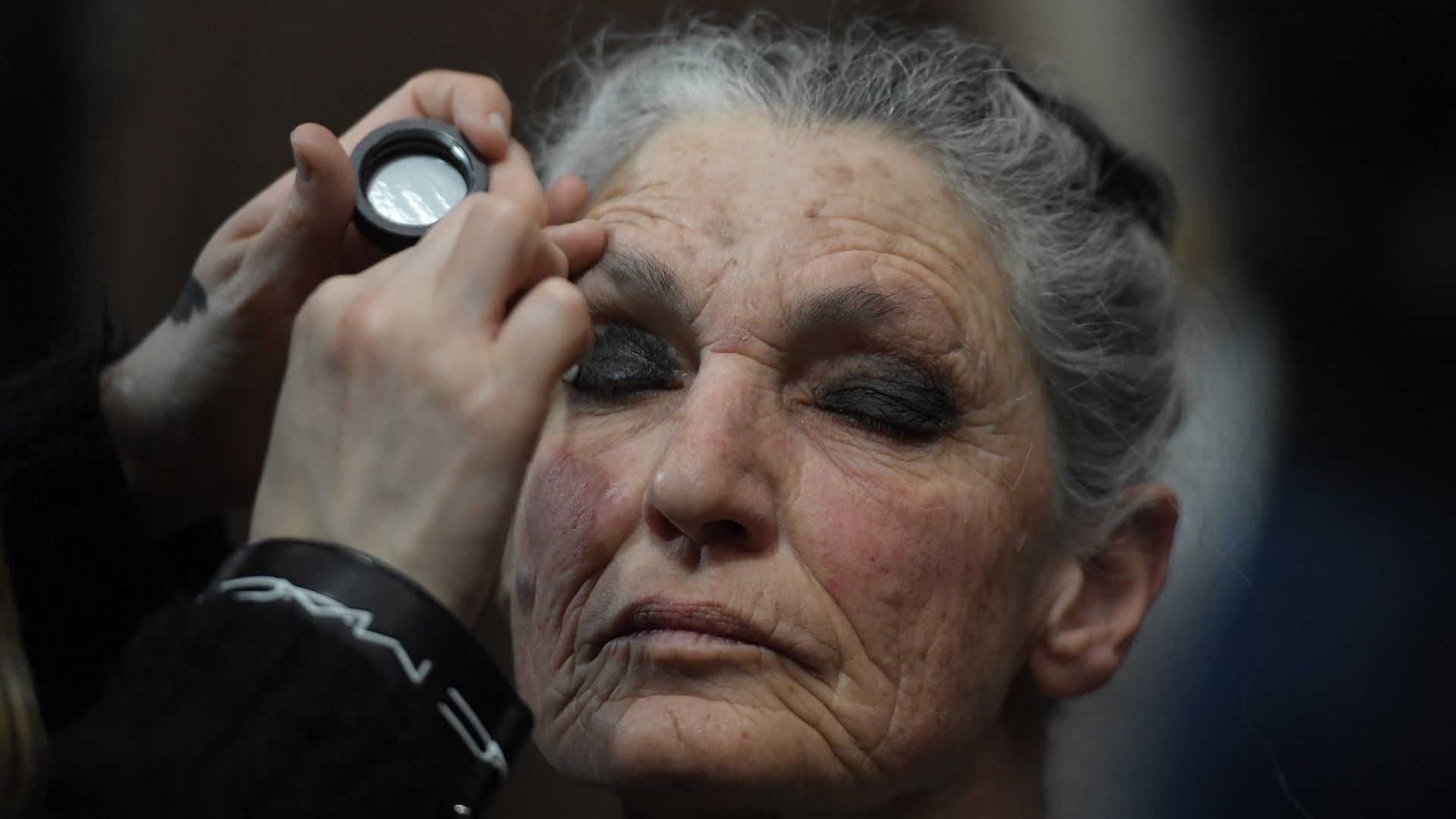 Italian model Benedetta Barzini, 73, who was chosen by Simone Rocha to walk her runway for Autumn/Winter 17 in London, demonstrated that there is no upper age limit for models. The collection was a glorification of women's power and ingenuity throughout their lifetimes.
This became the talk of the town and once in a lifetime moment for models such as Marie-Sophie Carr and Barzini.
PETA on the Victoria's Secret runway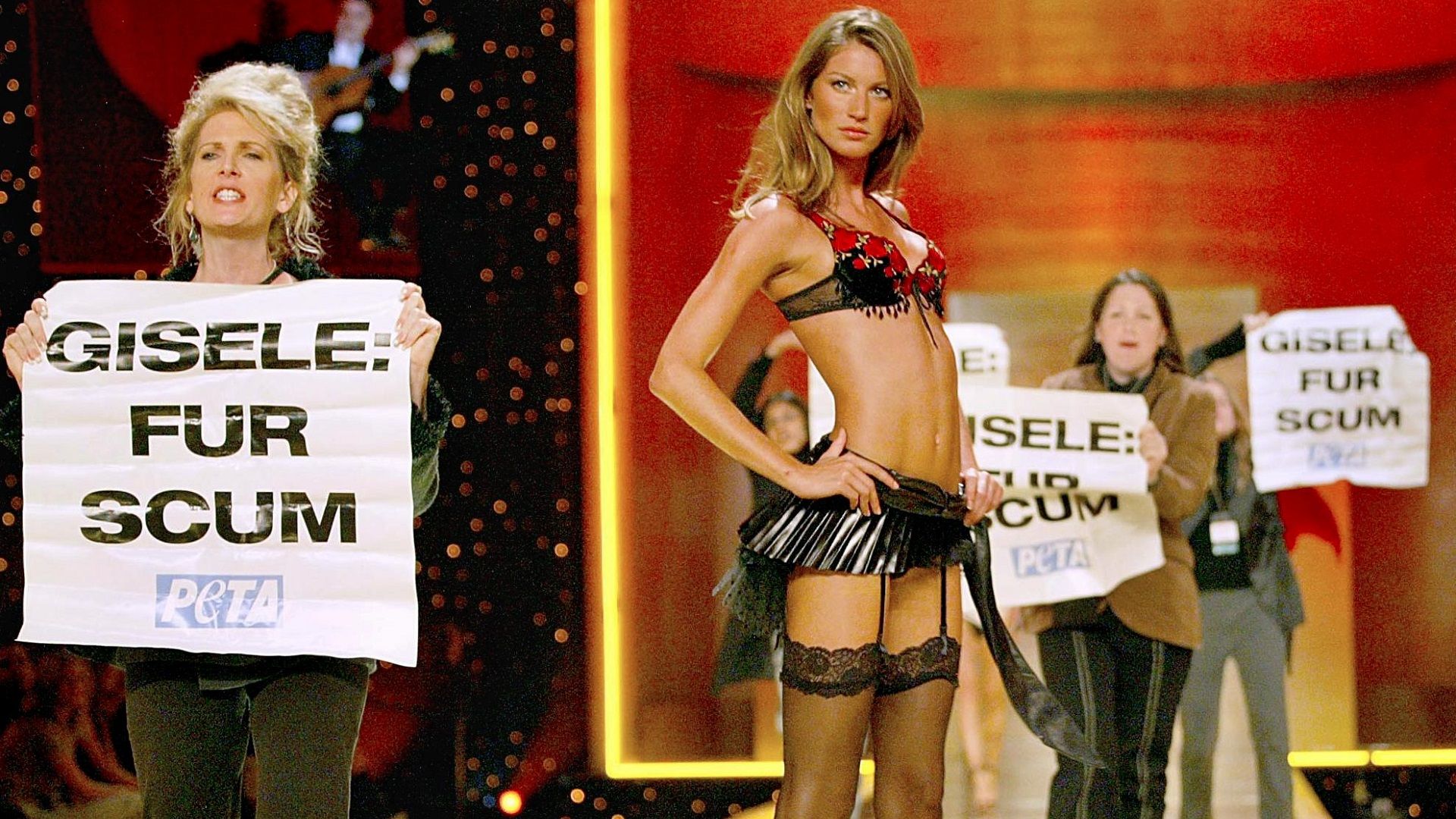 In 2002, Gisele Bündchen was strutting on the runway at Victoria's Secret fashion show when PETA protesters charged the stage brandishing posters that read, "Gisele: Fur Scum." The demonstration occurred in response to information that Bündchen had secured a deal with furrier Blackgama. Bundchen, who pulled off her famous runway swagger seeming completely unfazed despite the whole situation, credited this gate-crashing with making her stop doing fur campaigns later.
When the angel struck
In 2014, when Ariana Grande, appeared on the VS stage, Elsa Hosk, a taller model, collided with Grande. This was not an intended competition but rather a real collision as poor Grande's head was struck by Hosk's fluffy pink angel wing. The humorous incident was not broadcasted on television because the programme was actually double-filmed to catch any errors. But a photographer clicked the pictures and they went viral.
Naomi Campbell's iconic fall
At Vivienne Westwood's Autumn/Winter 1993 show, Naomi made news when she fell while wearing extremely high platform heels. When the supermodel experienced a dramatic fall on the runway, she was wearing a plaid skirt, a pink feather boa along with the platforms. But she shrugged it off with a laugh and stood up again to finish her walk.
Madonna's revealing outfit
To generate money for AIDS, a serious health crisis, Gaultier staged a fashion event in honour of amfAR (The American Foundation for AIDS Research) in 1992. The runway featured everything including Dr. Ruth clothed in rubber. But, the most shocking fashion moment was when Madonna walked the runway and unzipped a fitted blazer to reveal her outfit which had a framed bra that exposed her breasts.
(Main and featured image: Courtesy Yogendra Singh/Unsplash)