What do an art school, virtual music band, a fashion designer, celebrity child-turned-model and a racing car team have in common? A British origin to begin with and some fun fashion collaborations that are making us turn our attention to them.
Our round up of the fashion collaborations fashion collaborations of the moment are heavy with British brands and personalities while offering men some interesting clothing and accessory options.
Birkenstock x CSM
German lifestyle brand BirkenstockBirkenstock is no stranger to fashion collaborations. From Valentino, Rick Owens to Proenza Schouler, it's signature Arizona sandals have seen many iterations. Tapping into fresh design resources, Birkenstock has tied up with UK's premier art school, Central Saint Martins. Four students from MA Fashion course, after careful project-based selection, were offered the opportunity to redesign the heritage style with the signature moulded footbed. The four designers – Alex Wolfe, Saskia Lenaerts, Alecsander Rothschild and Dingyun Zhang have their names embossed into the iconic orthopaedic footbed.
Tumi x McLaren
Fulfilling your need for speed is Tumi's capsule collection of luggage, business and travel accessories inspired by British Formula1 team and supercar maker, McLaren. The accessories are designed taking into account McLaren's sleek supercars, signature Papaya colourway and CFX carbon fibre accents. Crossing the finishing line of a high-paced race is used as a metaphor for a set of nine accessories that are designed to get the user across continents with speed and all their necessities in tow. The expandable four wheel carry-on is made using hybrid materials like Tegris®, an extremely hard-wearing thermoplastic composite found in race cars. The exterior design echoes the sleek lines of a supercar while the interiors take cue from the six-point racing harnesses found in its race cars and track-only models such as the limited-edition McLaren Senna GTR. Other accessories embody the same merger of utility and construction for the astute gentleman on the go.
Uniqlo x JW Anderson
British designer Jonathan Anderson for his second fashion collaboration with Japanese lifewear label, Uniqlo chooses a more bucolic vibe with spring blossoms in mind. The London-based label, JW Anderson lends its playful charm to clothing and accessories with wildflower embroidery accents and sorbet colours. Blanket stitching on men's shirts and t-shirts, homespun linen blends, slub cottons, seersucker touches and khaki, brown and ivory hues make this collection a summer essential.
Fred Perry x Gorillaz
Ever heard of the English virtual band created by musician Damon Albarn and artist Jamie Hewlett? The band consists of four animated members – frontman 2D, guitarist Noodle, drummer Russel Hobbs and bassist Murdoc Niccals. These trailblazing musicians have now collaborated with British label, Fred Perry established by triple Wimbledon champion with the same name. The result, a line of signature polo t-shirts in Tartan Green, Ice, Red, French Navy and Maroon that will serve you well on the court and otherwise.
Adidas x Disney
Make your friends turn green with envy as you get your hands (or feet) onto this very special fashion collaboration by Adidas Originals with various Disney. Hulk from the Marvel enterprise, Rex from Disney and Pixar's 'Toy Story', Yoda from the Star Wars Galaxy, Tinker Bell from Peter Pan, WALL-E from Disney and Pixar's 'WALL-E', Kermit the Frog of 'The Muppets' and Mike Wazowski from Disney and Pixar's 'Monsters, Inc.' all make their presence felt on the iconic Stan Smith silhouette. The uppers of these shoes are all made from a recycled material called "Primegreen" and shows the sports brand's move towards sustainability.
Pepe Jeans x Brooklyn Beckham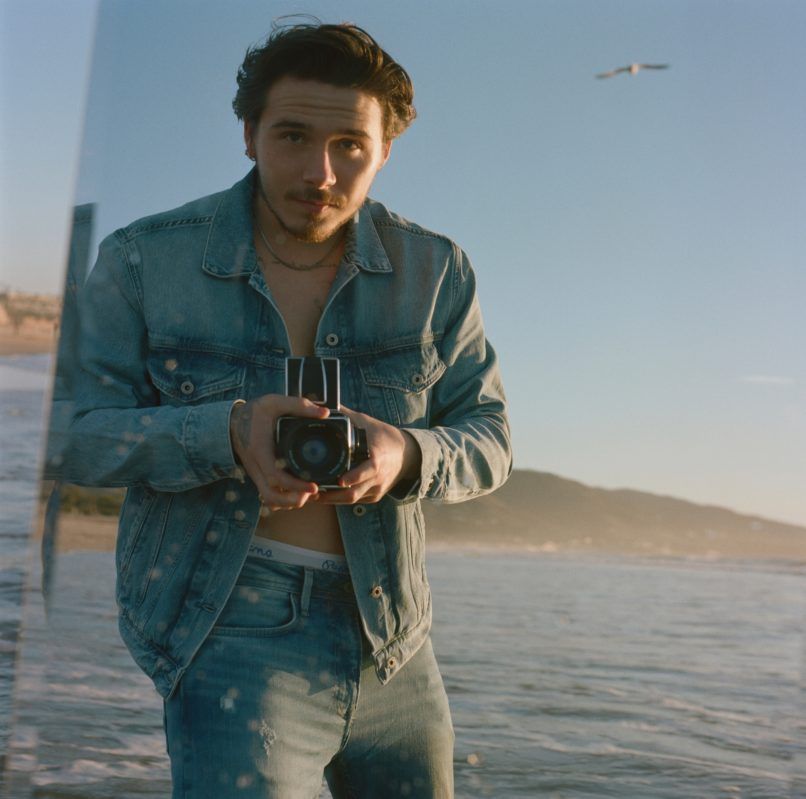 Victoria and David's first born, Brooklyn Beckham has hooked with his latest collaboration with Pepe Jeans to create Wiser Wash, a sustainable denim technology which drastically reduces the use of water in the production of denim. Traditionally, a single pair of jeans uses about 16 litres of water whereas the Wiser Wash uses only 1 cup and zero toxic chemicals, making us want to slip into these Beckham-approved jeans pronto. Releasing on March 22, World Water Day this collaboration between British denim label and model/photographer is one that's leaving us parched with excitement.