The artistic world of fashion is highly subjective. High-end fashion is usually not seen as something that can fit into everyday use. And sometimes, the pursuit of the extraordinary leads to major fashion brands launching costly products that many find strange.
Utility is what the general populace anywhere in the world seeks in the products they buy. But high fashion isn't catering to them or their tastes; they are meant for those who can splurge. This is what accommodates creative decisions that might sometimes be weird or even unacceptable in the eyes of those who seek utility above anything else.
The creative freedom also allows brands to experiment with otherwise cheap and ubiquitous everyday products. Of course, the quality of the product is better than their ordinary originals. And with the brand logo on it, the product is elevated to a completely different status in the eyes of a few. Wish to know more about the products? We have you covered.
Take a look at these simple products with an expensive price tag
'Monkey cap' by Dolce & Gabbana
Though the cap may formally be known as a ski cap in western countries, the beanie-style cap is called 'bandar topi' in India which translates to 'monkey cap.'
A 'monkey cap' is a regular winter wear most Indians living in the northern and eastern parts of the country are familiar with. The unique woollen cap covers the entire head, leaving only the eyes exposed. It is no doubt an excellent cap to beat the biting cold that many parts of northern and eastern India are subjected to from December to early February.
As a Bengali, I am horrified and vindicated. pic.twitter.com/fu8Wn5ToPa

— Swati Moitra (@swatiatrest) January 17, 2023
The cap is found almost everywhere easily at affordable prices. This is why many were surprised when a Twitter user revealed that Dolce & Gabbana was selling a 'monkey cap' for INR 31,990 and that too after a discount of INR 8,010.
But D&G isn't calling it a 'monkey cap.' The listing that was shared by the original Twitter user describes the product as a "Khaki Ski Mask Cap."
Balenciaga Trash Bag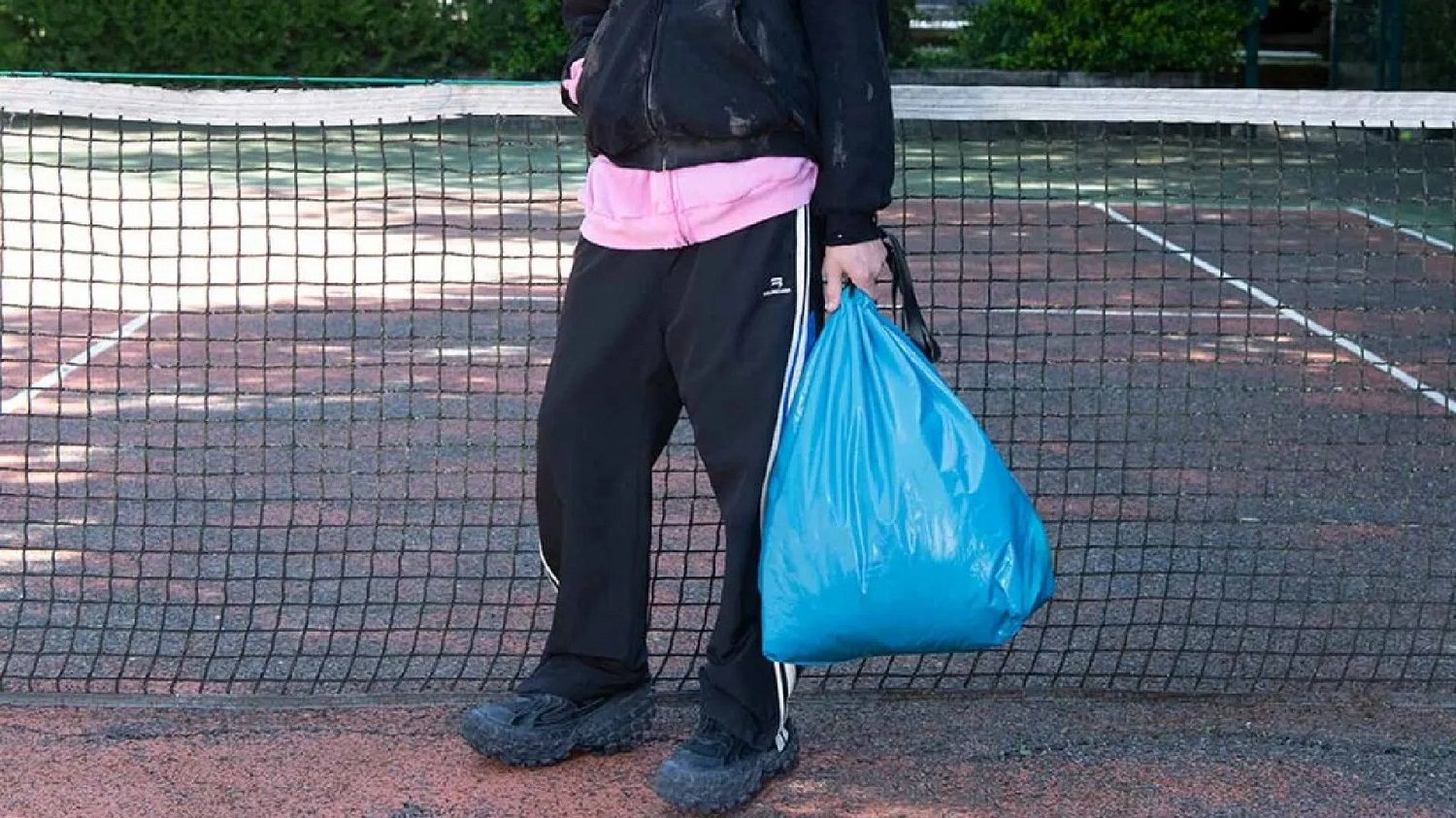 Balenciaga shocked the world when it released its Trash Bag for sale in August 2022. According to the luxury fashion house, the design of the large pouch was inspired by the garbage bag.
The Trash Pouch was first presented at Balenciaga creative director Demna Gvasalia's Winter 2022 show just a few months before its launch. Priced at USD 1,790 (around INR 142,300), the bag is made of calfskin and comes in three colours — white, blue and black.
The bag has an adjustable and removable strap. It can be closed at the top with a drawstring and carried around just like people carry their garbage bags.
"I couldn't miss an opportunity to make the most expensive trash bag in the world, because who doesn't love a fashion scandal?" Demna had previously told WWD about the unique creation.
Balenciaga Frakta bag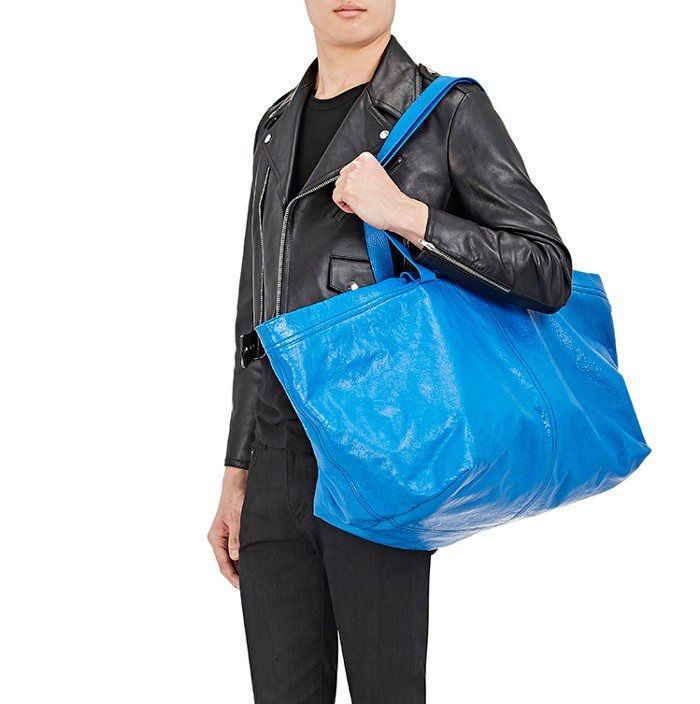 The Balenciaga Frakta bag was created by Demna in 2017. It was worth USD 2,145 (around INR 139,425) a piece at the time. The bag made headlines because it was merely Balenciaga's version of Scandinavian furnishing retailer IKEA's iconic blue Frakta shopping bag, which cost next to nothing for users.
Nevertheless, the Frakta bag by the luxury label did attract the attention and critical praise it apparently sought. Even IKEA released a statement pointing to the fact that the original was cheaper.
"We are deeply flattered that the Balenciaga tote bag resembles the IKEA iconic sustainable blue bag for USD 0.99 (INR 65). Nothing beats the versatility of a great big blue bag," said an IKEA spokesperson to Today.
Despite the high price tag for something that could otherwise be bought at a dirt cheap price, the Balenciaga Frakta bag received praise for its practicality and usability. The difference between the Demna creation and the IKEA one is that the former is handmade in Italy and created entirely of leather.
Balenciaga shoelace earrings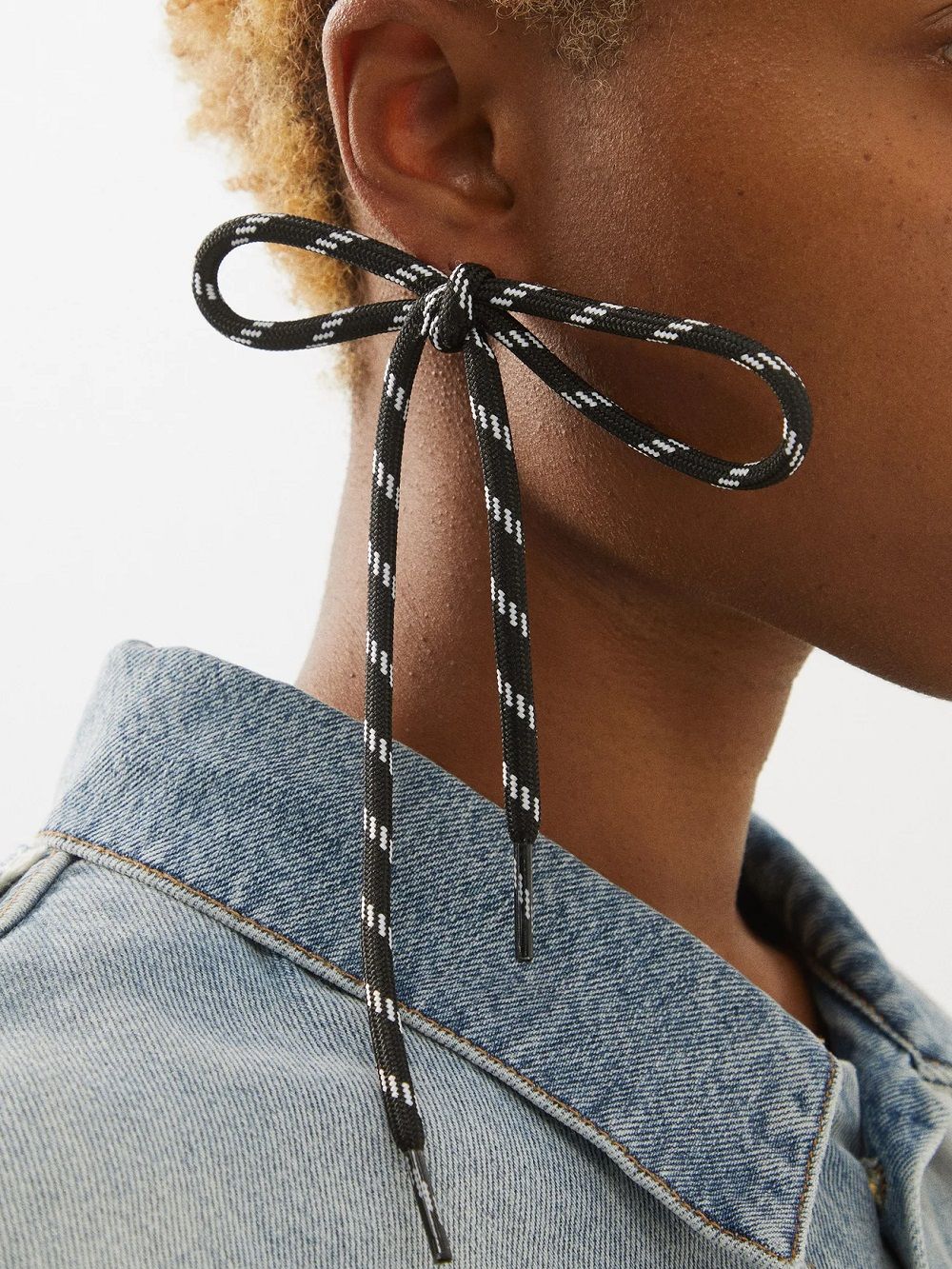 Balenciaga has a record of sorts in producing strange fashion products that cost a lot. In August 2022, the same month its Trash Bag went on sale, Balenciaga released a unique piece of jewellery that caused quite a stir.
Made of recycled polyester and cotton, the jewellery bore a striking resemblance to the humble shoelace. In other words, the jewellery appears like actual shoelaces dangling from the wearer's earlobes.
The Balenciaga shoelace earrings also have antique silver brass. Its price? USD 261 (around INR 20,750).
Balenciaga Paris Sneaker collection
Balenciaga apparently was on a roll through 2022, releasing one shocking product after another. The brand's Paris Sneaker collection featured shoes that literally looked as if they were damaged beyond repair.
The limited collection, launched in May, had 100 pairs in red, black and white colours in mule and high-top styles. The price of the shoes in the collection began at USD 625 (around INR 49,687) and went up to USD 1,850 (around INR 147,075).
Balenciaga described the collection as "a retooled classic design which interprets mid-century athleticism and timeless casual wear."
No one apparently was convinced that Balenciaga could create a shoe collection that would look so downright distressed.
"Balenciaga is releasing a new pair of shoes, and I have to assume they are just trolling people at this point," wrote Huddle Up founder Joe Pompliano on Twitter.
Balenciaga is releasing a new pair of shoes, and I have to assume they are just trolling people at this point. pic.twitter.com/IsJaBxCvy6

— Joe Pompliano (@JoePompliano) May 9, 2022
"If you bought the $1,850 Balenciaga sneaker that looks like it was run over by a lawnmower, please seek help but also please reach out to me because I would like to understand where your mind was at in that moment," tweeted Brendan Dunne, General Manager at Sole Collector.
If you bought the $1,850 Balenciaga sneaker that looks like it was run over by a lawnmower please seek help but also please reach out to me because I would like to understand where your mind was at in that moment.

— brendandunne (@brendandunne) May 10, 2022
Plain white tank top by Prada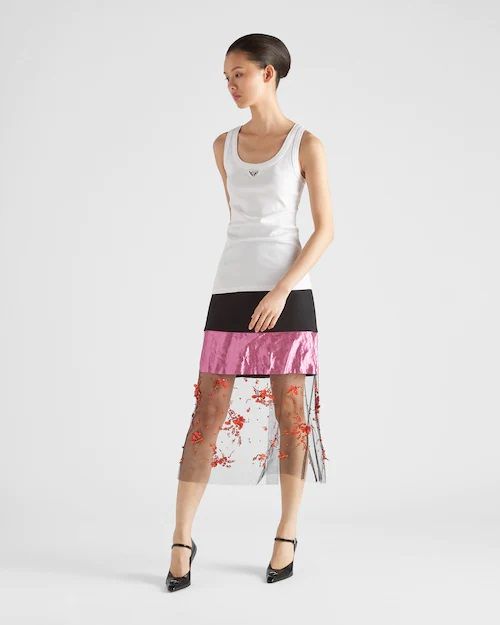 A plain white tank top would possibly not cost much. But the one by Prada, originally priced at USD 1,000 (around INR 81,648), now costs USD 995 (around INR 81,240). Released in August 2022, the tank top was first displayed at the Italian fashion house's Fall/Winter 2022 show. Originally part of the womenswear collection, the tank top did become a fashion trend and soon got a menswear version.
But why is a simple white tank top so highly-priced? It is Prada's product after all and quality is the key. According to Highsnobiety, the Prada tank top is made of medium-lightweight cotton and does not stretch. Each of the shoulder straps has thick topstitched seams.
The tank top also has a triangle-shaped Prada emblem on the tank's chest below the neckline.
Prada paper clip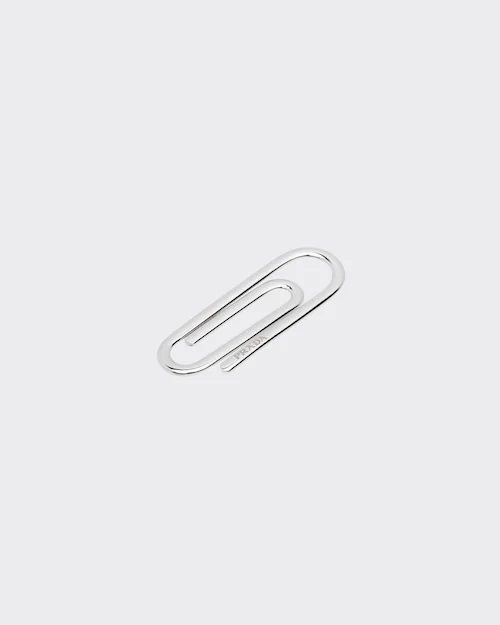 Available in the humblest of stores at prices that anyone can afford, the ubiquitous paper clip is office stationery that almost everyone needs but no one pays attention to.
But Prada perhaps was in a mood to change the "attention" part in 2017, when it released its own 6.25 cm x 2.25 cm paper clip.
Made of sterling silver, a single Prada paper clip, which it calls Money Clip, was priced at USD 185 (around INR 12,025) at the time of launch. Presently, the price of that single paper clip is USD 525 (around INR 42,740).
It is obviously not something anyone would want their papers to be held together with. And people on social media made that amply clear when it was launched. Many said that the price of the paper clip would leave them with no money to hold.
Tiffany & Co.'s ping pong paddles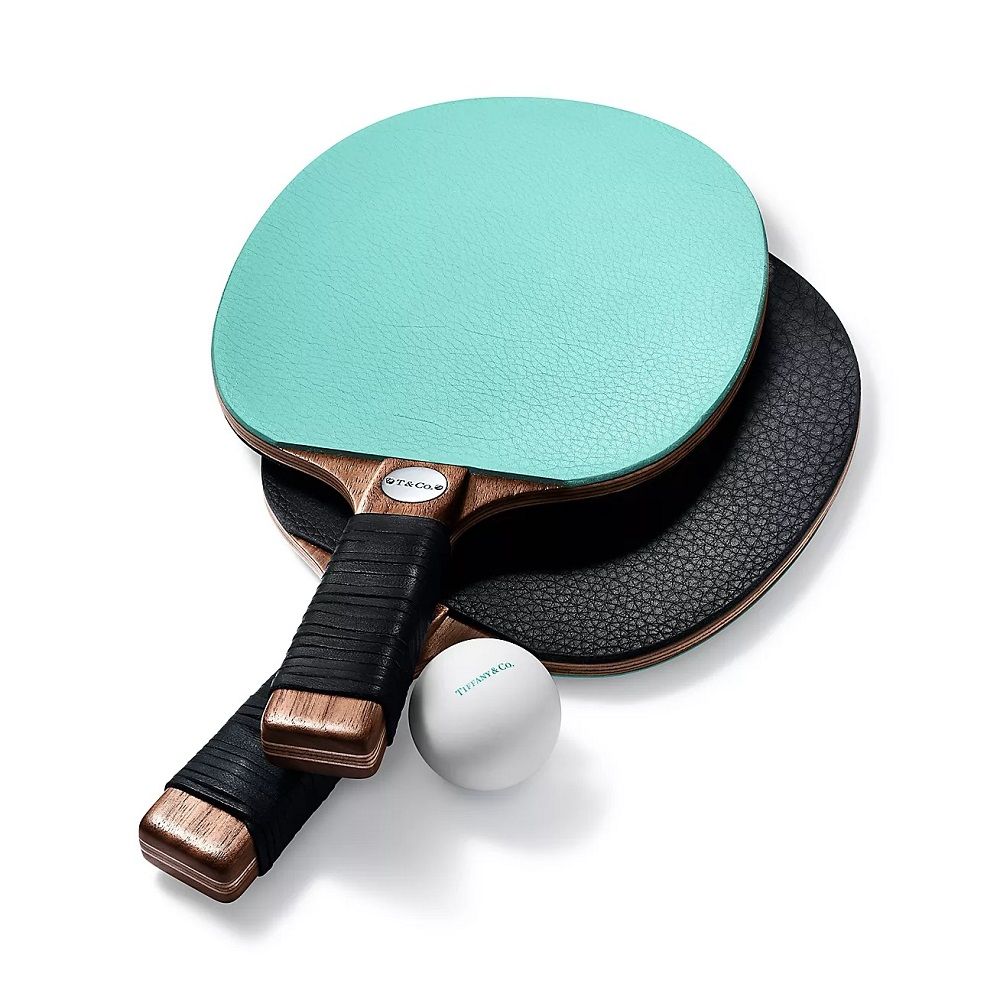 These are not the kind of ping pong paddles one would see at the Olympic Games. This is part of a precious luxury line that Tiffany & Co.'s creative director Reed Krakoff would like to call 'Everyday Items.'
The ping pong paddles made by the American luxury jewellery maker were launched in 2019. They were created using branded Tiffany Blue leather and American walnut.
Accentuated with sterling silver plaques, two paddles are priced at USD 720 (INR 50,400). The set comes with three ping pong balls. And, of course, they are perfectly alright for a game if one would want to play.
Dior gardening set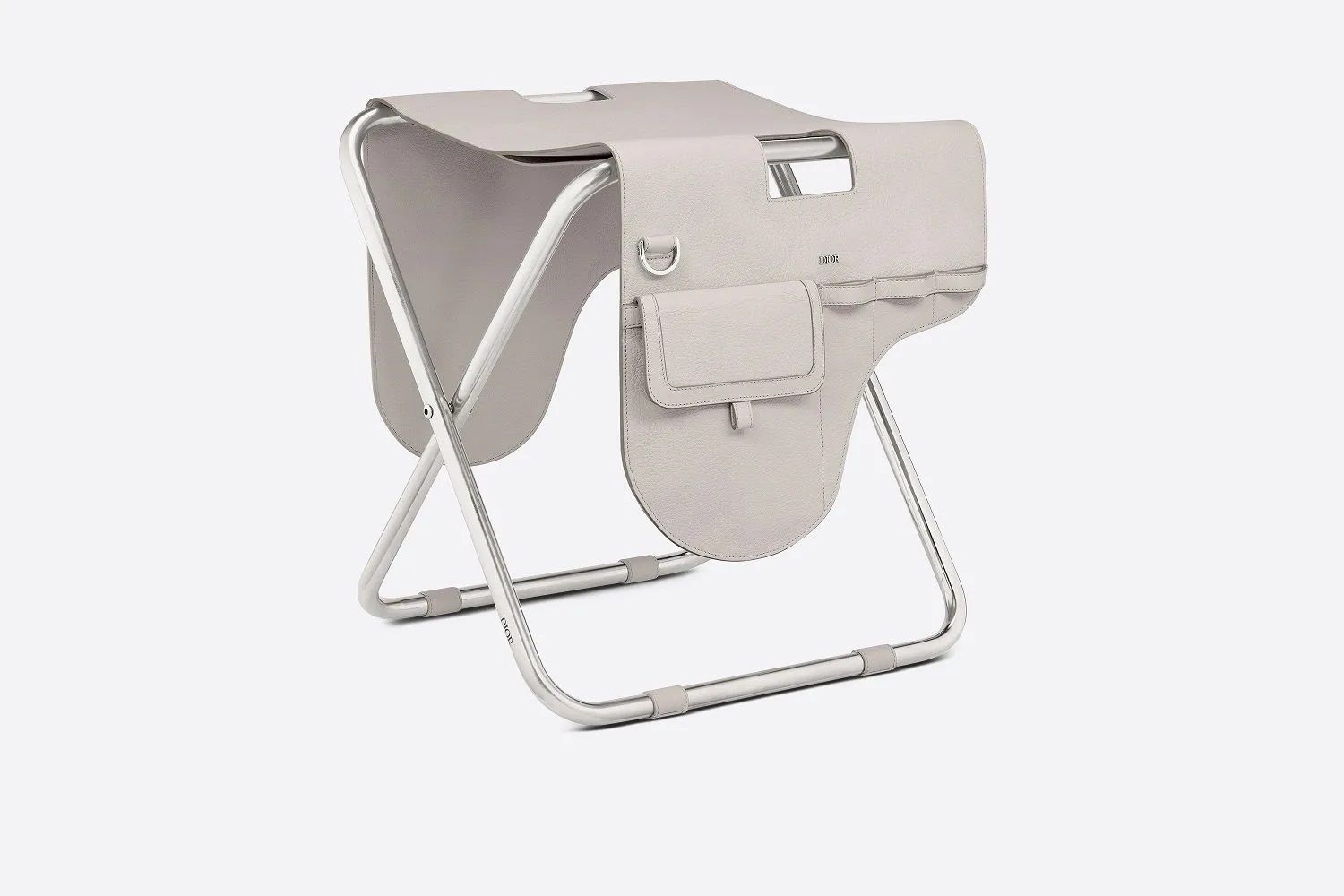 As plants need special care, Dior came up with the idea to make gardening look like an ultra-luxurious thing by launching a gardening set in June 2022.
While the price tag of USD 8,700 (INR 696,000) might appear to be way too high, the Dior gardening set comes with a foldable frame which transforms into a seat of calfskin leather in two colours — beige and black.
The design of the seat pays homage to the Dior Saddle bag and has a magnetic flap patch pocket to keep gardening items. The set comes with a spade and a rake, with their handles covered in the same calfskin. Dior branding is visible on the tools and the frame.
Jil Sander's paper bag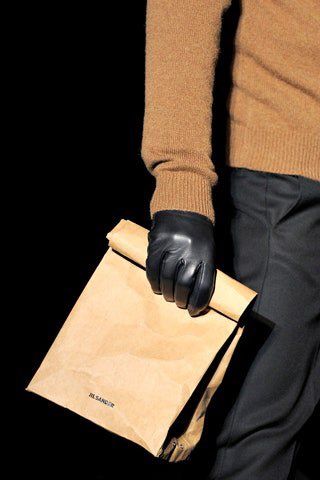 The eponymous fashion house of Heidemarie Jiline 'Jil' Sander launched a paper bag in 2012, priced at USD 290 (around INR 15,498).
Dubbed the "world's most expensive paper bag" by the media, the Vasari design was part of the menswear autumn/winter 2012-13 collection. The otherwise simple bag was crafted from coated paper.
A small Jil Sander logo was stamped on the front of the rectangular bag, which had brown stitched seams on either side. At the bottom on either side were two gold-coloured metal eyelets.
The brand also launched a USD 630 (around INR 33,705) black leather version of the bag alongside the paper version.
Raf Simons' duct tape It's duct tape — a simple duct tape that one can pick from any store. But this was different. It was not used to wrap boxes but to hold together coats and blazers.
The tape was first seen at Simons' menswear catwalk for autumn/winter 2017. Priced at USD 200 (around INR 13,000) at retail stores, the two-inch-wide duct tape bore the texts "RSYP YOUTH PROJECT" and "WALK WITH ME" in red.
The tape reportedly came in white and black colours.
(Main image: Joe Pompliano/@JoePompliano/Twitter; Featured image: Prada)