With Karan Johar announcing Shanaya Kapoor as the latest addition to the Dharma clan, it's time to give this young starlet and her sizzling beach looks attention. We find shoppable, budget-friendly alternatives to her carefree bikini looks and beach outfits.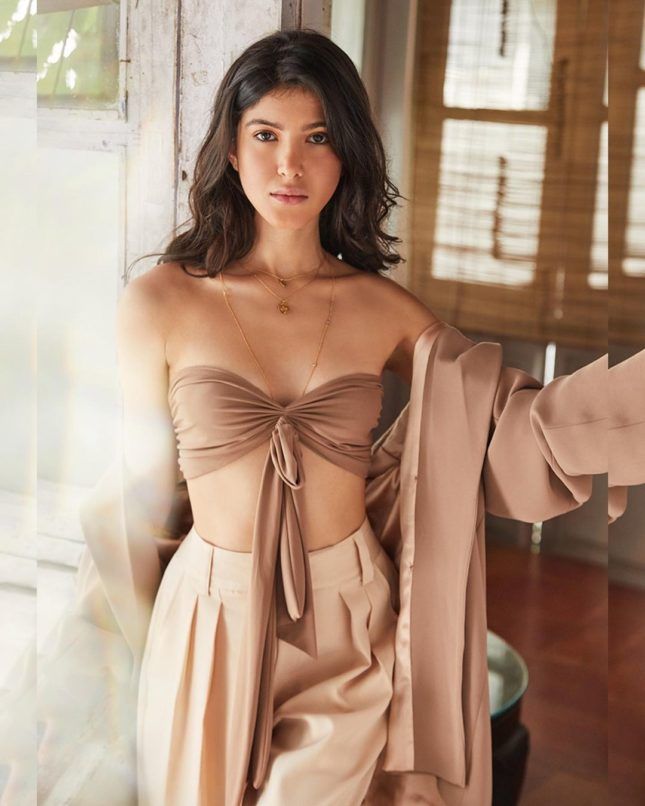 It was written in the stars, or at least decided by them that Maheep and Sanjay Kapoor's daughter Shanaya Kapoor will make her Bollywood debut with the granddaddy of star kids, Karan Johar. So when Karan Johar made the announcement on twitter, the excitement was palatable. Sharing a video of Shanaya, Johar welcomed her to the #DCASquad and shared that she will start shooting her first project in July.
She might be a young debutant, but Shanaya Kapoor is no stranger to the spotlight. From bedazzling at le Bal des Debutantes in 2019 to appearances in the Netflix series, 'The Fabulous Lives of Bollywood Wives' along with her mother, Shanaya has kept the audience intrigued. If you follow her on Instagram (like the 500k others), you'll be intrigued by her glamorous life – jetsetting pictures, partying with her besties Ananya Pandey and Suhana Khan, and amazing belly dancing videos.
Shanaya Kapoor is the Gen Z style icon, you didn't know you needed on the gram. So if you're looking to be inspired by her effortless style, then these budget-friendly options, promise to help you achieve the look.
Crochet cover-up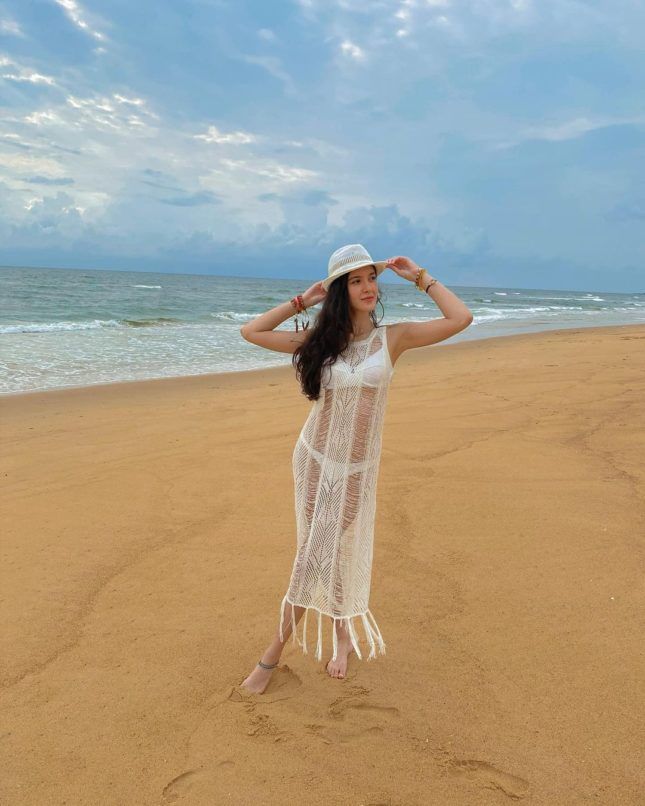 A bohemian crochet dress is the quintessential beach cover-up. Take lessons in keeping things simple from Shanaya Kapoor as she dons her fringed crochet dress with a white bikini and straw hat.
Shop: Fancy Pants Mandy Lace Cover-up (Rs 1,450)
70s Bell Bottoms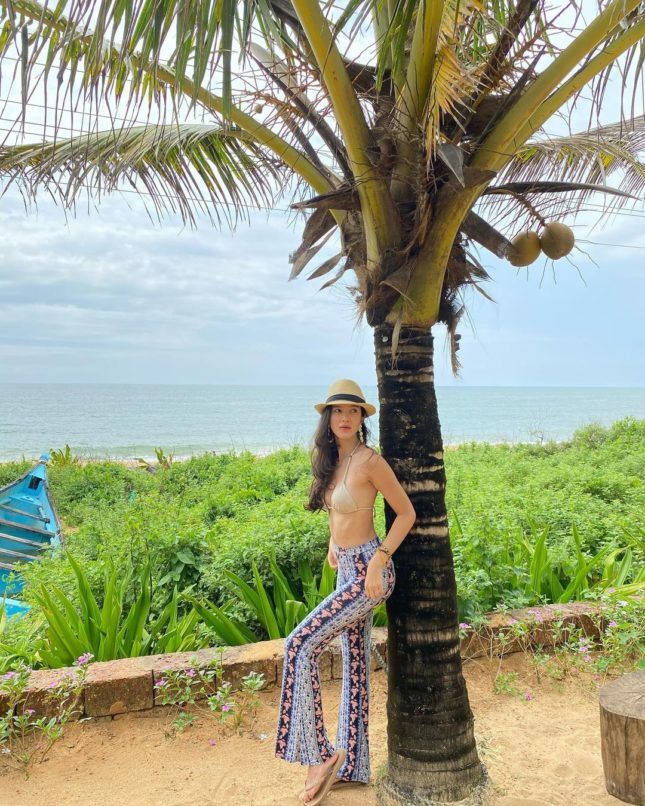 Pants for the beach? Sounds like a ludicrous idea but not when paired with a bikini and a beach hat, as shown by Shanaya Kapoor.
Shop: Forever 21 Paisley Print Pants (Rs 1,499)
Bohemian bolero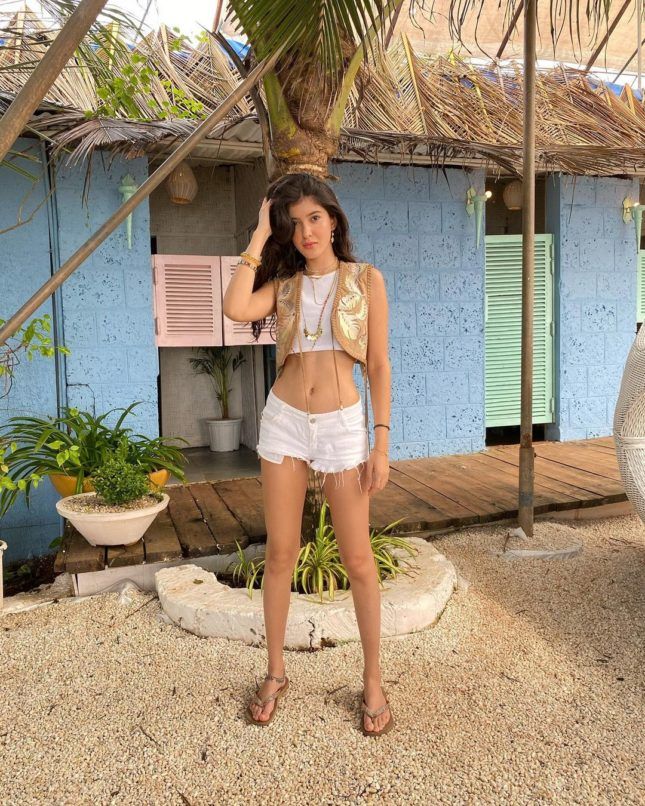 Neutral hues of white and beige are a colour scheme that Shanaya heavily favours. The combination of the two works wonders in this simple holiday ensemble – white shorts, white crop top, layered necklaces and a beige embroidered bolero jacket for that extra boho touch.
Shop: Jaypore Chikankari Embroidered Cotton Jacket (Rs 1,716) 
Tie and dye t-shirts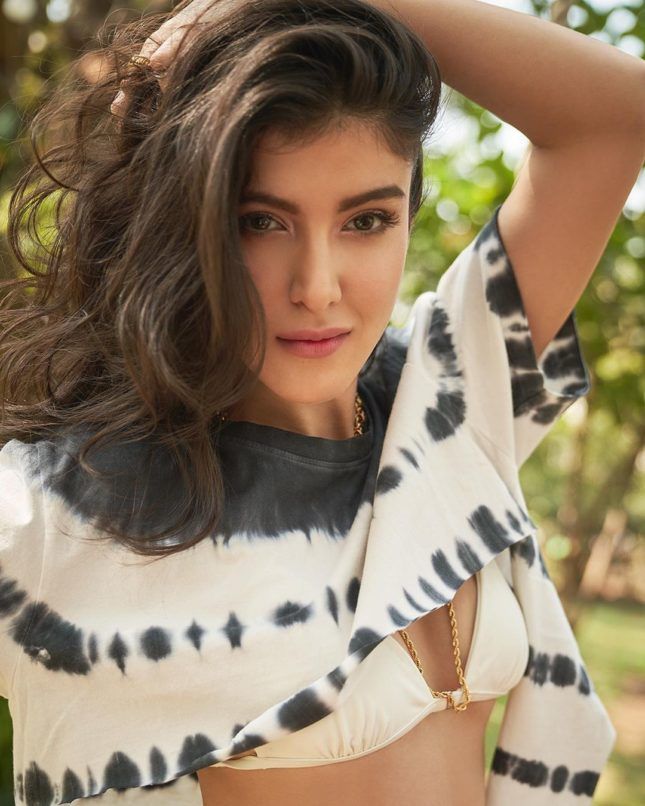 Let's be honest, we're all hooked onto the 2021 edition of the tie and dye trend. So why not let Shanaya's casual style serve as a reminder to add a bit of the crafty technique to your next holiday wardrobe. Wear a bikini under the cropped style for that extra sizzle.
Shop: The Loom Black & White Tie And Dye Cropped Jersey Top (Rs 1,390) 
Sunset Set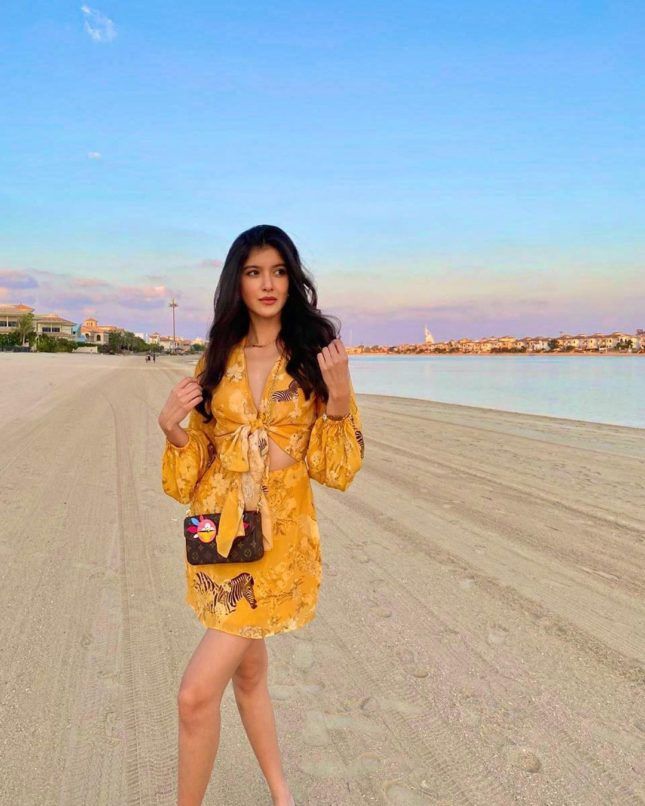 With the promise of warm sunny days ahead, it's only fair that you opt for sunshine hued dresses for your beach holiday. We love this knotted style on Shanaya and completely sold on yellow as a beach-friendly colour.
Shop: RSVP by Nykaa Fashion Floral Frill Set (Rs 3,396)
Cut-out swimsuits
A good one piece is a must have for any beach vacation, whether you're simply lounging by the pool or partaking in water sports. We adore this military green bathing suit with a plunging neckline and are reeling from finding an almost duplicate in our budget.
Shop: Hunkemoller (on Ajio) Bayside Bathing Suit (Rs 4,595) 
Chunky necklaces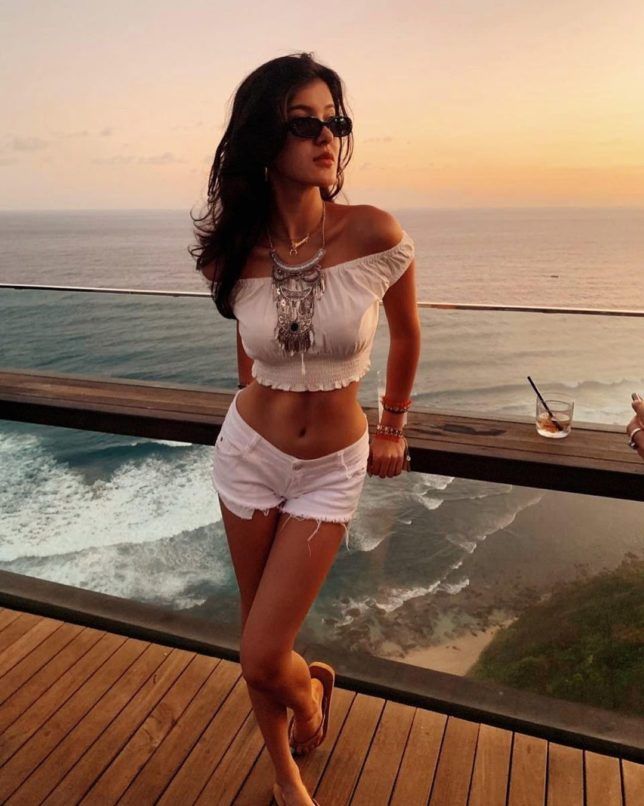 The easiest way to elevate a beach look is by adding jewellery, and Shanaya Kapoor is a pro in this department. An antique, chunky silver necklace serves as the talking point for an otherwise simple all-white ensemble.
Shop: Teejh Rihanna Oxidised Silver Necklace (Rs 1,299)