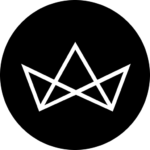 LSA Discovery: A diasporic narrative, music & design meld beautifully Surya Giri's SGBG Atelier
Music has been known to influence apparel design, but perhaps not in as overt a way as it has in Surya Giri's work. For his label SGBG Atelier, a luxury prêt womenswear label launched in 2018, Giri composes music, runs it through a program, and creates shapes which influence his designs. Comprising languid drapes, intense and detailed embroidery techniques, and prints, SGBG Atelier seeks to revive age-old Indian craftsmanship and almost extinct techniques to register presence in the global fashionscape. It is also set to showcase a debut runway show in the Young Guns initiative by FDCI, at the ongoing Lotus Make-up India Fashion Week AW '19.
Lessons in fashion came early for Surya, one half of SGBG Atelier. His mother Bindu, the other half of the label, grew up as a part of Kerala's royal family and was exposed to exquisite handlooms. Intrigued by the intricacies of weaving, she launched her eponymous label, catering to select clients and working closely with award-winning weavers. Surya grew up seeing this exchange, and it was while he was filming a documentary (he has a background in music and film) on his mother's brand, that the painstaking process of weaving got his attention. It seemed to him that pattern-making was fed like a code in every weaver's mind. It was then that he decided to launch the label, integrating his music into it. Surya's diasporic identity also plays a big role in his work.
The label has already garnered rave reviews, and is stocked at cool retailers like Enze Apparel, Los Angeles, and Leneuf34.com, Paris. 
We caught up with Surya to understand more about SGBG Atelier, and what can one expect from their upcoming show. 
How would you sum up your brand's ethos? 
Tradition through its possibilities, not as a relic of the past. The experience of a boy brought up largely outside of India, coming back to seek his roots. Reverence without regression. We want to create conceptual, evocative objects, music, and garments with Indian heritage, on the global stage. Moods, not clothing, on the runway, and beautiful, wearable garments for women who are confident, individualistic, and iconoclastic. 
What are some of your popular motifs/designs?
Our signature D.B jacket is a particular favourite around the world. It was the very first piece we ever made. It's made of a gorgeous, lush satin weave that we've been working on from the very beginning.
View this post on Instagram
How did your family's embracing of traditional Indian textiles influence you? 
As a kid I'd clung to my mother as she rocketed around reviving particular handloom clusters that had been ancestrally linked to her heritage. I'd watch as she worked directly with master weavers and artisans, sometimes spending weeks at a time across India, and every time she came home, she was a changed person. Somehow stronger, more assured. Forever picking up new knowledge, new tongues, new ways of never bowing down in a man's world. 
I grew up in places all over the world and never really had one 'home' — we'd move every few years. Those trips with my mother always gave me, this rootless child of diaspora, a chance to sink into history and tradition, and incredible narrative art form that was somehow very much automatically my own. Those textures, sounds, colours, emotions stuck, and welcomed me into the fold. Gave me home, an aesthetic base, so to speak.
How do music and design come together for you?
We wanted to push our savoir-faire into a global market. India has so many powerful stories to tell, and both music and fashion are able to communicate equally layered, abstract concepts, but garments can synthesise those energies and distill that into objects, which is so satisfying. It's a physical, tangible thing on the body. Music can take that one step further, and manifest that energy within the body. The dream would be able to inseparably bind the two into a visceral, immediate, totalizing experience. For example, the track underscoring the runway is my own that I've been working on for over 3 years. Soon to be released.
What's the story you are trying to tell through your LMIFW AW '19 collection?
It's about diaspora anxiety, the feeling of never being particularly at home, no matter where you go. It's about eventually trying to harness that energy towards some hope, and realising that it's within you. Of being proud to be different. To be OK with not conforming to the norms.
The runway collection started with a series of sculptures that we'd conceived. Due to time constraints, we will release them in due time. We instead translated those sculptures into simpler, large, languid shapes that progressively get consumed by these knots. Calm to frenetic. The knot jumpsuit brings together all of the thoughts concisely in a simple, elegant piece of ready-to-wear. It features our hand-weaving techniques, hand-made pin-tucks, and hand-embroidered knots and text.
What materials and techniques have you have employed? 
It's about focus on the surface work, and then slowly letting that melt into the fabric. The lineup starts simply, with only shape and a suggestion of the knots. The colours expand and then retract. Languid, draped, hand-made pin-tucks morph into bigger cocoons and kimono shapes, and eventually simplify.
You run the label with your mother – how easy/tough is it to reach a level playing field when two creative minds are in action?
My mother is such a dream to work with. She's brilliant and unfailingly sees the positive in everyone and everything, as well as the path forward. 
All images: Courtesy brand