The five C's of chic summer dressing are crochet dresses, cropped jackets, saturated colours, belly chains, and grown-up cutouts. If another C-word wasn't damping our spirits, we would be stepping out in these chic styles and stepping up our style game. As we stay home (safe), we dream about summer trends off the runways and on high street racks that are making us miss summer.
'Crochet' Culture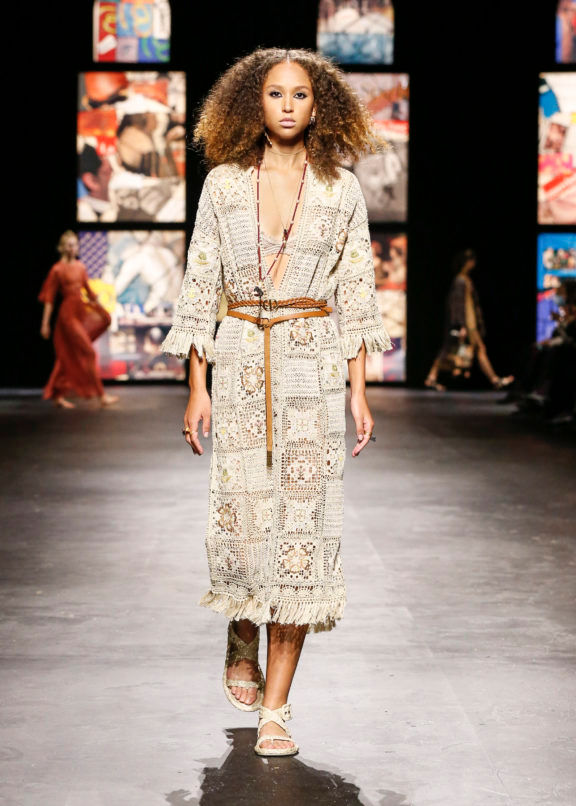 Take out your knitting needles or request your grandmother to share her skills because crochet is steadily gaining popularity as a trend favoured by couturiers and casual fashion seekers. Flanking the runways of Louis Vuitton, Dolce & Gabbana, Altuzarra, Oscar de la Renta and Dior, the granny square patterns made a mark. Patched together to create kaftan-style cover-ups at Dior, crocheted bags at Alexander McQueen and skirt suits at D&G, the various iterations have solidified the crafting technique's viability as a fashion trend and not simply a TikTok fad. If you're looking for a high street alternative, check out Essgee Shop's Spia knotted top with beaded umbrella sleeves and the Illina pant set.

'Cropped' Suit Jackets Midriff-baring power suits are a major mood for summer trends in 2021. From slouchy trousers to crisp pencil skirts, cropped suit jackets help you balance out midi and maxi length ensembles. Often paired with matching bottoms, these pieces are available everywhere from Zara to the high fashion runways. Spanning woollen cropped jacket suits at Jacquemus, short jacket vests at Hermès, wrap-styles at Proenza Schouler and trouser suits at Off-White, these sets reflect cool-girl minimalism. For those looking to take the high street route to this power pairing, July Issue has introduced some great styles like the Lavanda co-ord set to keep pace with the summer trends.

Saturated 'Colours'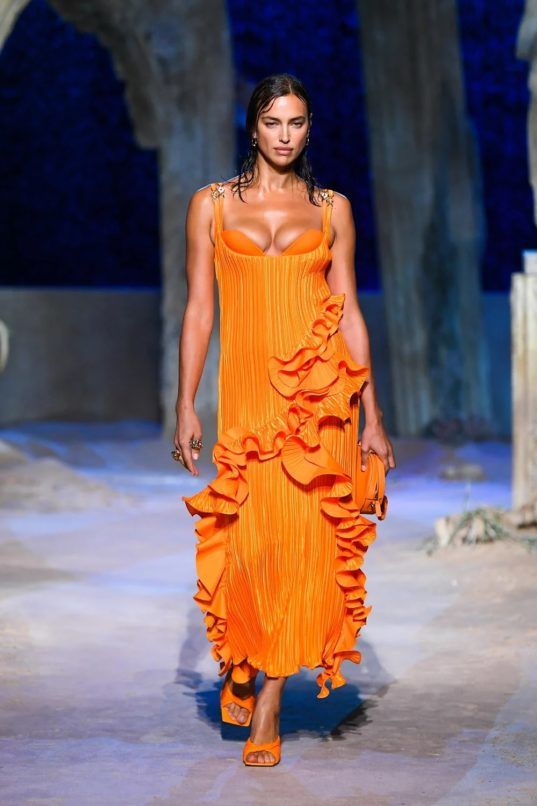 Standout saturated or juicy colours are making their presence felt this summer. Bubblegum pink, aquamarine blue, tangerine orange, and Kermit green are colours that are hard to miss on a regular day, but on the runway the impact is multifold. Head-to-toe hues and even mixed together at times, we've got our eyes on Salvatore Ferragamo's simple co-ord sets, Prada overcoats and Versace's head-to-toe (yes, platform shoes included!) violet combos. We are starting our lesson in colour with Onitsuka Tiger's California 78 Ex mesh sneakers.

Belly 'Chains'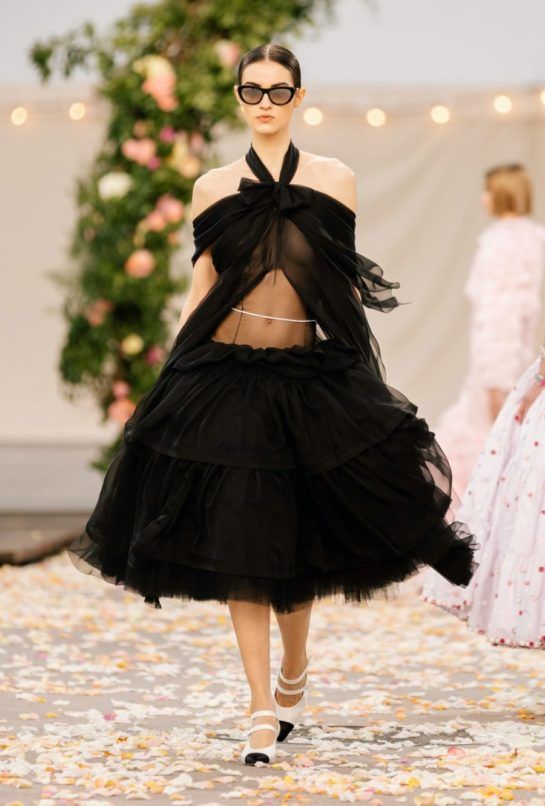 Yes, it's hot girl summer and we are toning up to wear this early 2000s trend aka belly chains. The 2021 version though is more sophisticated than the original. After all, it's got the approval of both Beyoncé and Chanel (paired with skirt suits, bikinis, and jeans). Already flaunted by Bella Hadid and Kylie Jenner, belly chains are delicate and very much on-trend. All your favourite high street brands have a version you can experiment with; but you can start with this gold adjustable style from H&M.
Grown-up 'Cutouts'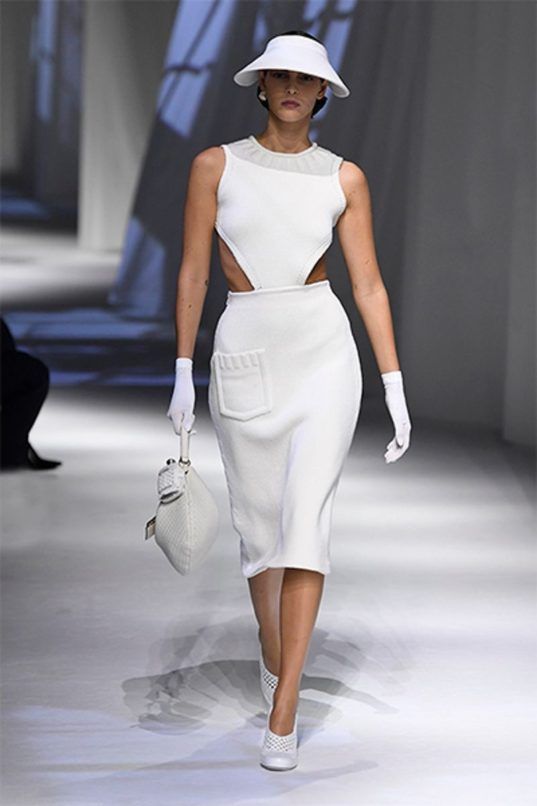 Trends are mostly always cyclical. Case in point, sexy cutouts in an updated risqué format. Asymmetric slashes at Brandon Maxwell, side cuts at Fendi, teardrop necklines at Chloe and Chanel and subtle side cutouts at Hermès. The cutouts have grown up to become sexier, sophisticated styles that are designed for 2021. Cross your heart and hope no one dies as you step out in this sizzling creation from Deme by Gabriella.

(Hero Image: Fendi; Featured Image: Hermès)