There were enough good, bad, and OMG moments when it came to fashion in 2020.
You might have spent a major part of 2020 in pyjamas (even if they were fur-lined satin ones) but that didn't stop the world of fashion from spinning a stylish narrative for the year gone by. For the first time, fashion as an industry got vocal sustainability. Be it through conscious buying or welfare of workers, the conversations were hard-hitting and thought-provoking. In midst of a world lockdown, with fashion ateliers, small designers, and related work facing an economic setback, fashion industry worldwide pulled up its socks to lend a helping hand for COVID-19 relief and continued to march on with help of innovation and technology.
The picture might seem bleak but the year had many moments of sartorial excitement as well, from Harry Styles wearing a dress on the cover of Vogue to Priyanka Chopra becoming an ambassador of positive change for the British Fashion Council (BFC). Here's our memories of moments that left an impact.
Fashion lent a helping hand during the pandemic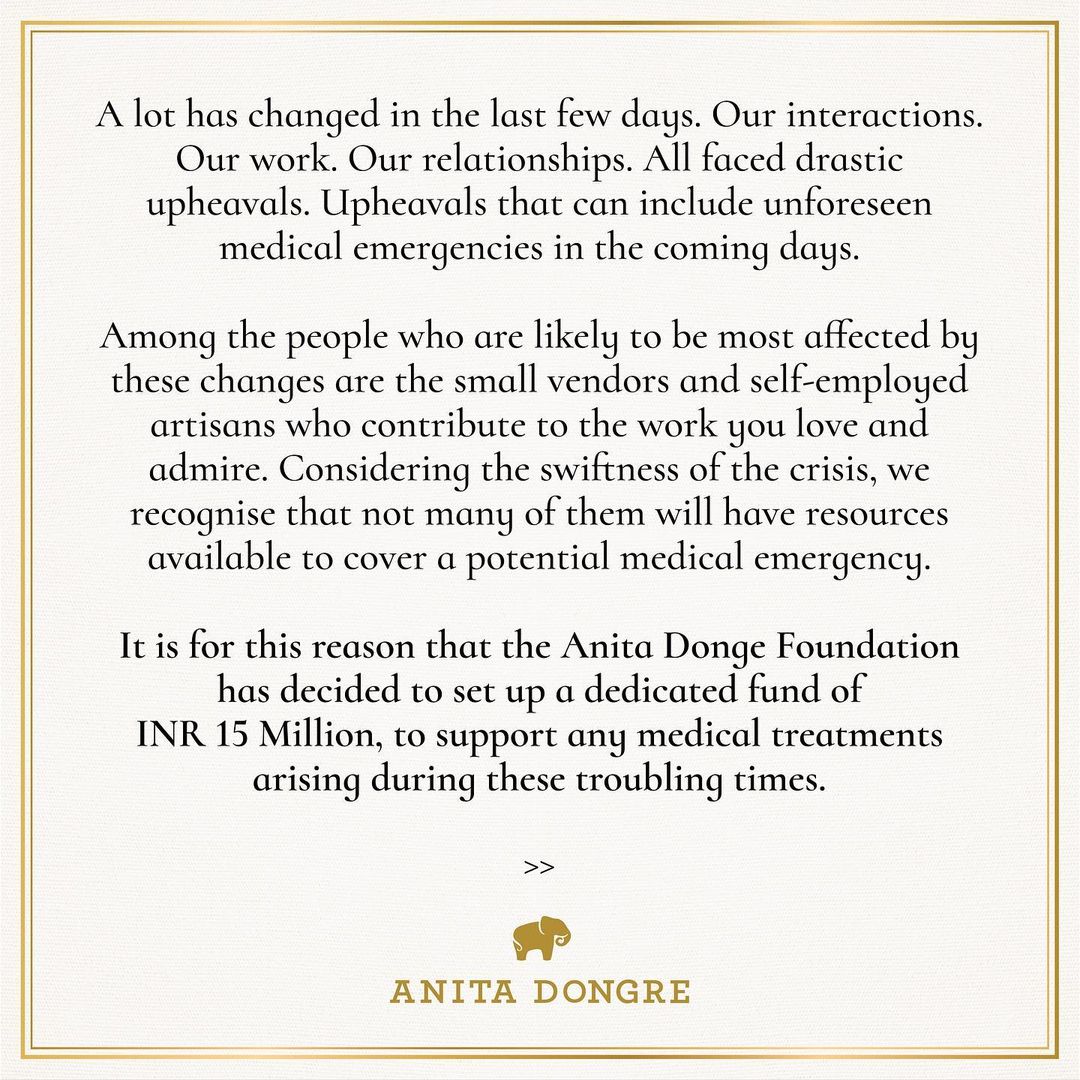 When it came to offering aid to combat the spread of COVID-19 virus, fashion came to the rescue in various forms. From creation of PPE kits, masks, and sanitisers to generous donations and support for craftsmen, both Indian and international fashion houses stepped up their game. The LVMH group, under the leadership of Bernard Arnault, was one of the pioneers in offering support by manufacturing sanitising gels in Guerlain factories and face masks in Dior and Louis Vuitton ateliers for the French government. On the local front, FDCI set up a fund to support small designers while designer Anita Dongre set up a medical fund for artisans.
Masks became a fashion accessory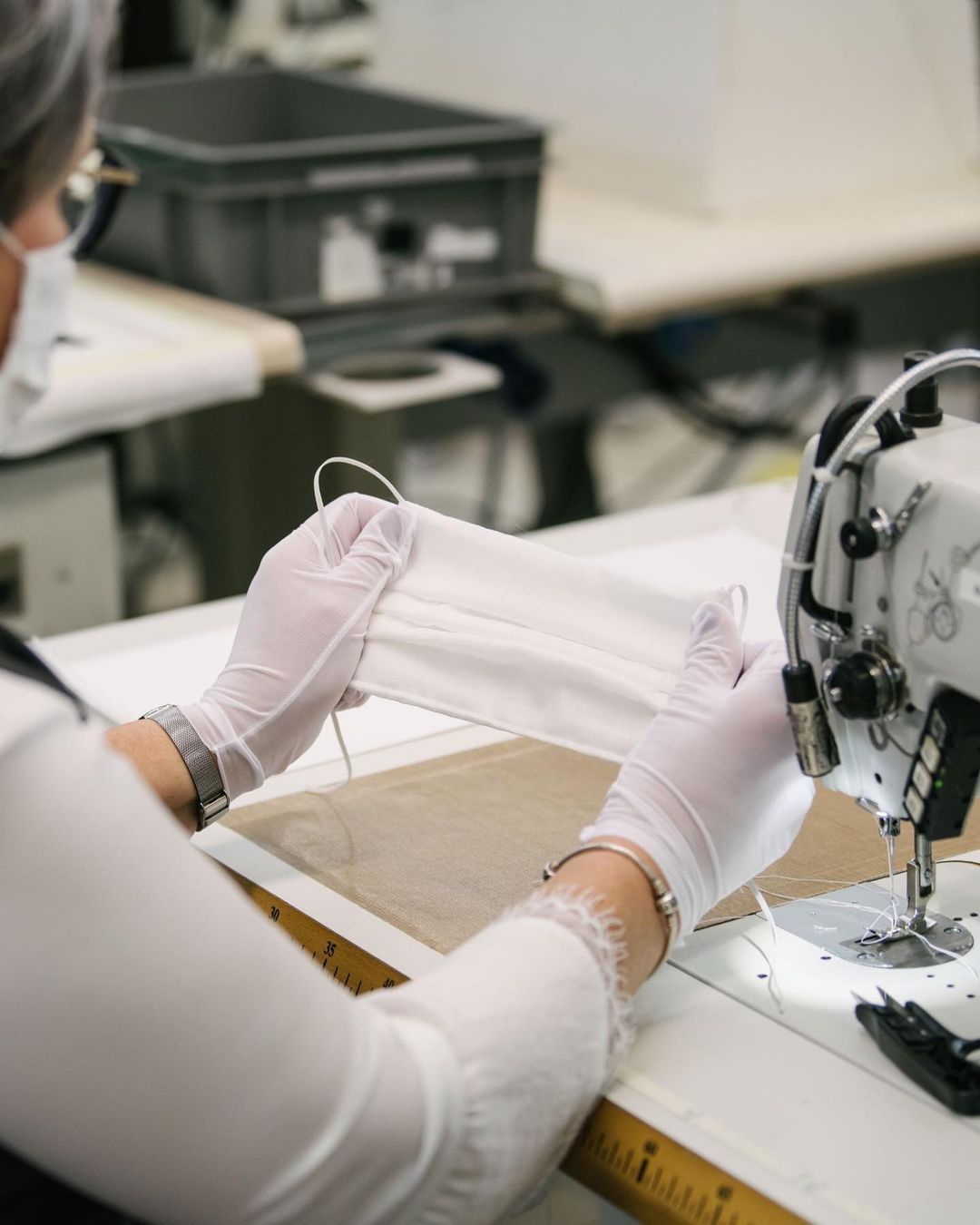 At the beginning of the pandemic, designer masks faced ridicule as an unnecessary extravagance. But a few months into 2020, we couldn't help but appreciate the creativity that went into making this essential item a stylish one. Our favourite  mask trends include Masaba's printed ones that come with their own Instagram filter, mask chains from brands like Tanned that prevent loss or contamination, matching masks with ornate Indian outfits, and sweatshirts with built-in masks like Bam 17's tie-and-dye number.
Rahul Mishra showcased couture at Paris Fashion Week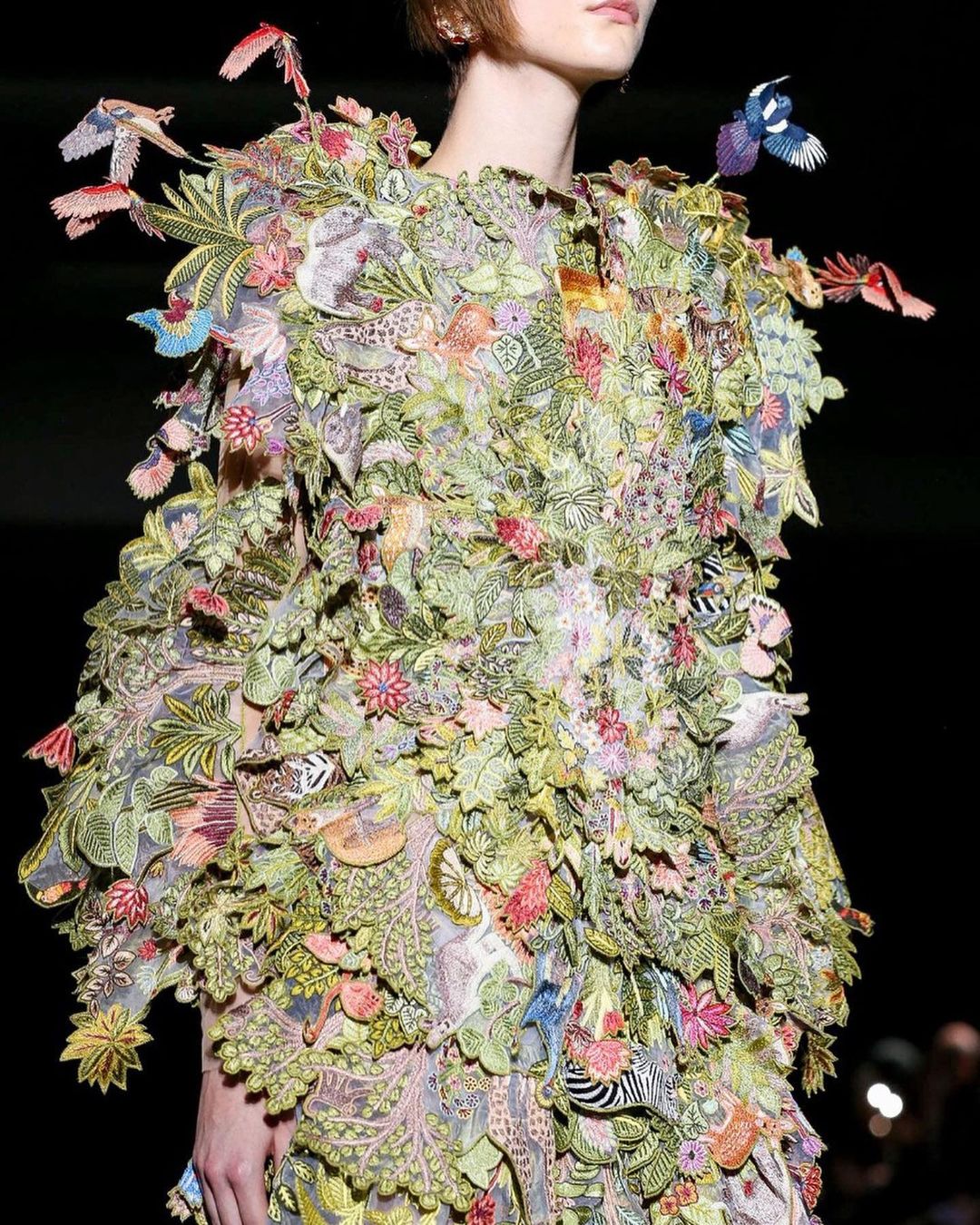 Before the pandemic made its presence felt, we experienced a major fashion milestone. Rahul Mishra became the first Indian designer to showcase haute couture at Paris Fashion Week 2020 in January. The 2014 International Woolmark Prize winner took his signature 3D craftsmanship to the international stage with a Madagascar-inspired collection featuring embroideries of underwater landscapes and tropical flora.
Two is better than one when it comes to creative directors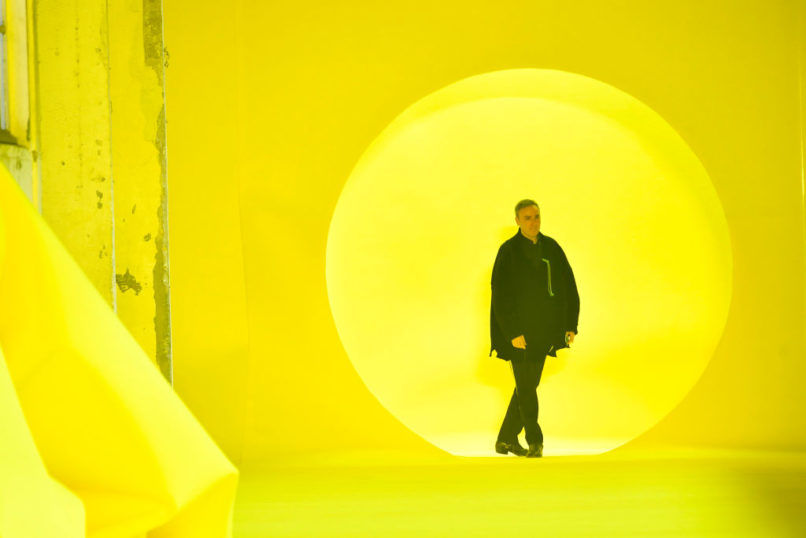 After over 40 years of single-handedly holding the reigns, Miuccia Prada was joined by Raf Simons as co-creative directors at Italian fashion power house, Prada. The modernistic Belgian designer and avid Prada fan, Simons' first year at the brand has added a younger outlook, heavy presence of the triangle logo plaque, a cool sneaker collaboration with Adidas, and a resurgence of Miuccia's greatest hits.
Another duo that dawned on the Italian terrain was Kim Jones joining Fendi to work beside Silvia Venturini Fendi post the demise of Karl Lagerfeld last year. While Jones would work as the artistic director of haute couture, ready-to-wear and fur collections for women, Venturini Fendi is continuing to head the accessories and men's collections.
Virtual shows took over from real runaway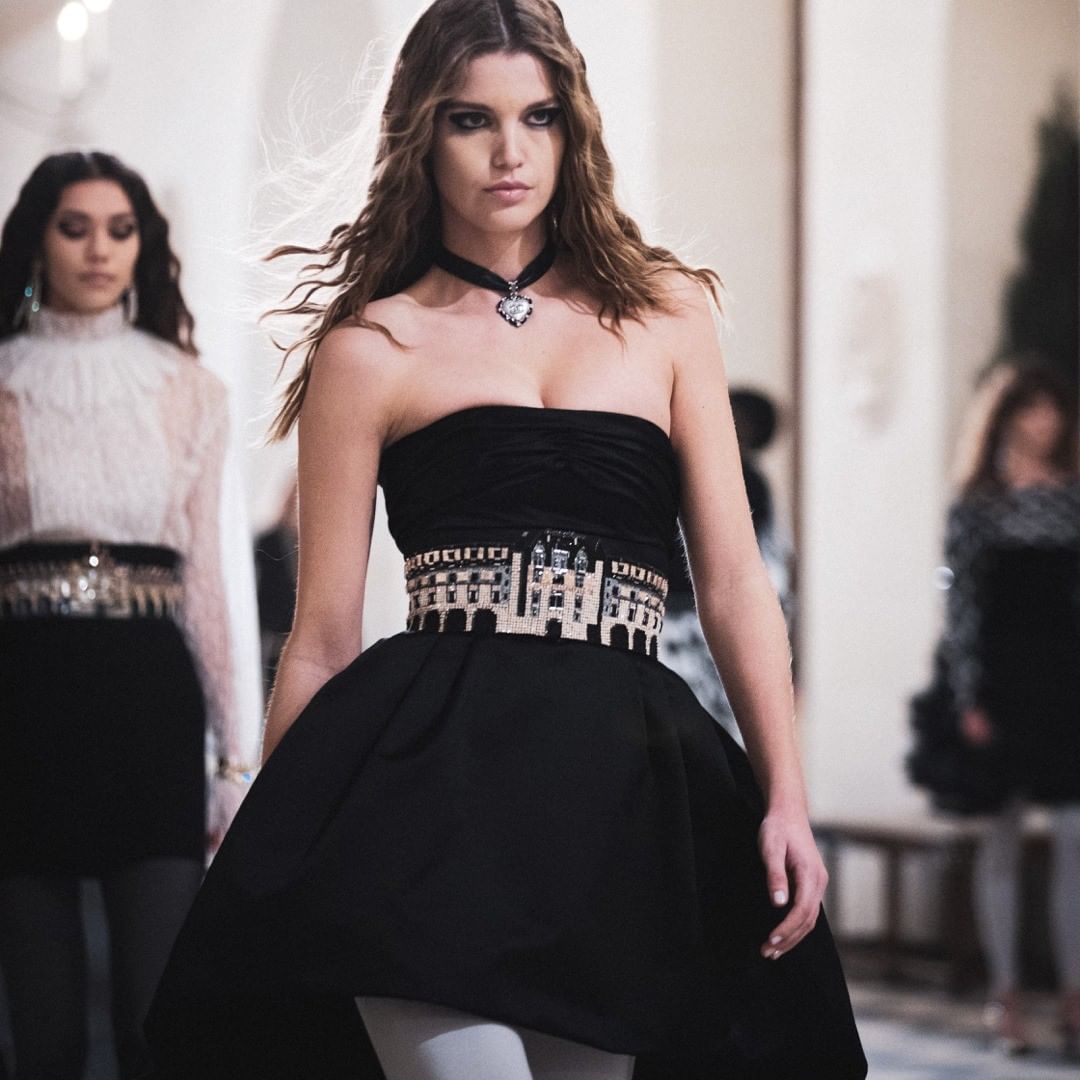 Kristen Stewart sitting alone on a bench in an empty hall watching hundreds of models parade Chanel's 2020/21 Métiers d'art collection is a true representation of the pandemic's impact on society and fashion. The location might have been a beautiful French castle but the show, like many others, could only reach its audience via streaming.
Even as many international events faced the cut this year (think Met Gala and London Fashion Week), the ones that went online brought a little drama to our drawing rooms. In India, all shows took the digital route — noteworthy amongst them were Gaurav Gupta's exploration of colour with his 'In Name Of Love' couture presentation; Karan Torani's campaign glamorising plus-sizes; and Kunal Rawal's preview of menswear outside the iconic Asiatic Library in Mumbai. Fashion films and phygital runway presentations have really paved the way for fashion.
#VocalForLocal set the mood for fashion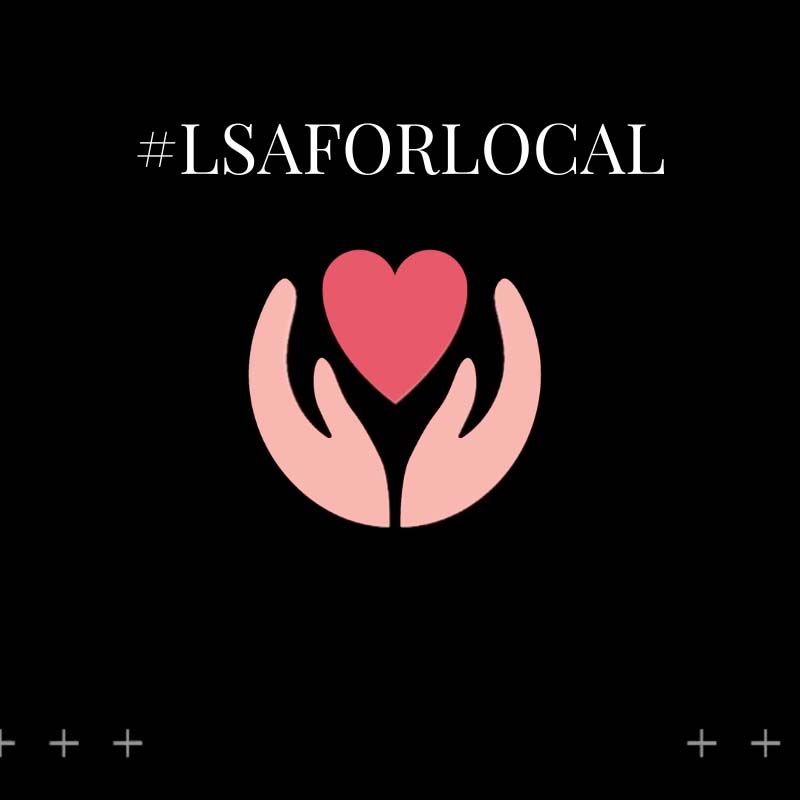 Indian design fraternity set into motion Prime Minister Narendra Modi's call for supporting and promoting locally-made goods. From handlooms to small designers, the call for a self-reliant India led to introspection about our buying habits, sustainable fashion practices, and craftsmens' welfare. Lifestyle Asia India too started the LSA for Local initiative to spread the word about how we could help young designers and entrepreneurs. Special call out to fashion influencers like Masoom Minawala Mehta whose #SupportIndianDesigners series listed many small and great sartorial finds.
Netflix became fashion's favourite moodboard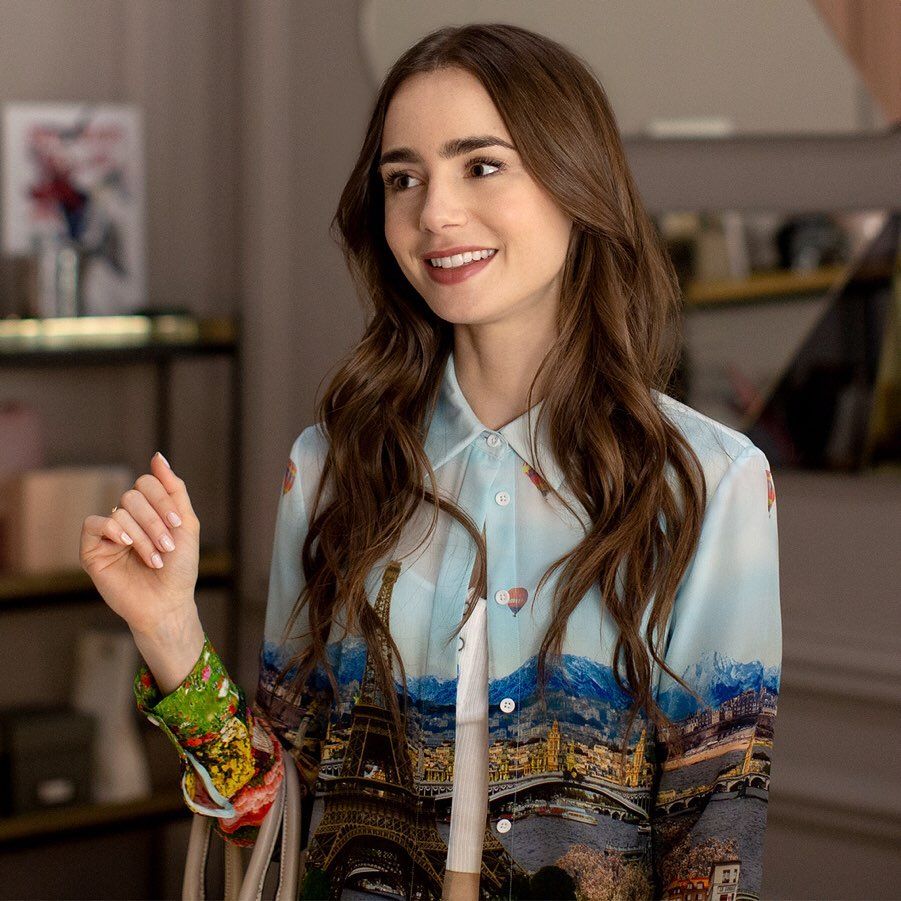 If you, like us, binge-watched Emily In Paris more for the eclectic fashion choices than anything else, then you have to admit to Netflix's impact on our sartorial choices. Patricia Field, the mastermind behind Sex And The City, did the costumes for the show and gave us a dose of wanderlust mixed with unhinged styling and over-accessorised outfits to ponder over.
Next, A Suitable Boy, the adaptation of Vikram Seth's novel, left us yearning for handloom saris, low-cut blouses, and mismatched salwar suits. Last, but not least, the fourth season of The Crown. With Diana making her entry into the series, it was only fitting that we take a nostalgic trip down the late Princess' style — from her engagement ring to beaded bolero jacket, checkered pants to ruffled gowns — everything is a topic of discussion and dissection.
Kamala Harris wore a white suit as a nod to the Suffragette Movement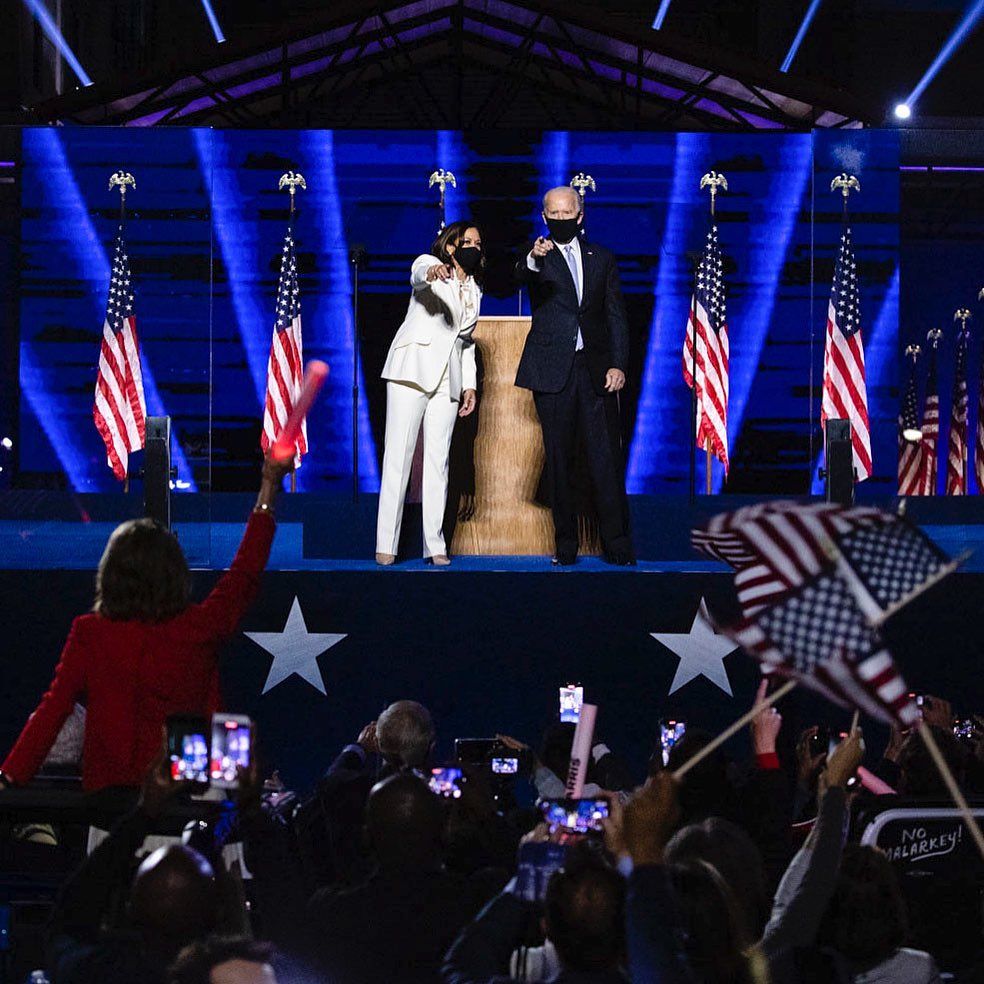 A monumental event like the election of the first woman, first black person, and first South Asian American Vice President in the history of the USA is bound to be met by fascination. As Kamala Harris took the stage for her acceptance speech, a pearly pussy-bow blouse and white Carolina Herrera suit served as a symbolic ode to the Suffragette Movement. Back in 1913, over 8,000 women dressed in white marched to Washington DC to demand the 'right to vote', and Harris' outfit choice reinforced the message.
Fashion took out its knitting needles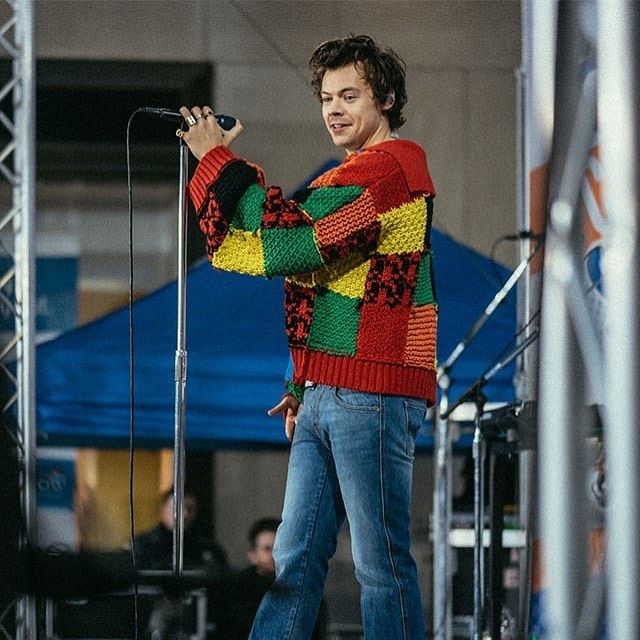 Love it or hate it, you can't ignore TikTok, and fashion certainly took notice of the viral video creating app . Amongst them was Harry Styles' brightly coloured patchwork cardigan that caused TikTok-ers to recreate their own versions, and made JW Anderson share the pattern to create replicas at home. Meanwhile, Katie Holmes's cashmere knitted bra and cardigan became an off-the-charts hit, with fast fashion copies overtaking the market. Closer home, designers ShivanNarresh set up their own knitting unit to create chunky and fine knits for the #Wilding20s' via a phygital showcase.
Telfar takes the crown as It accessory of the year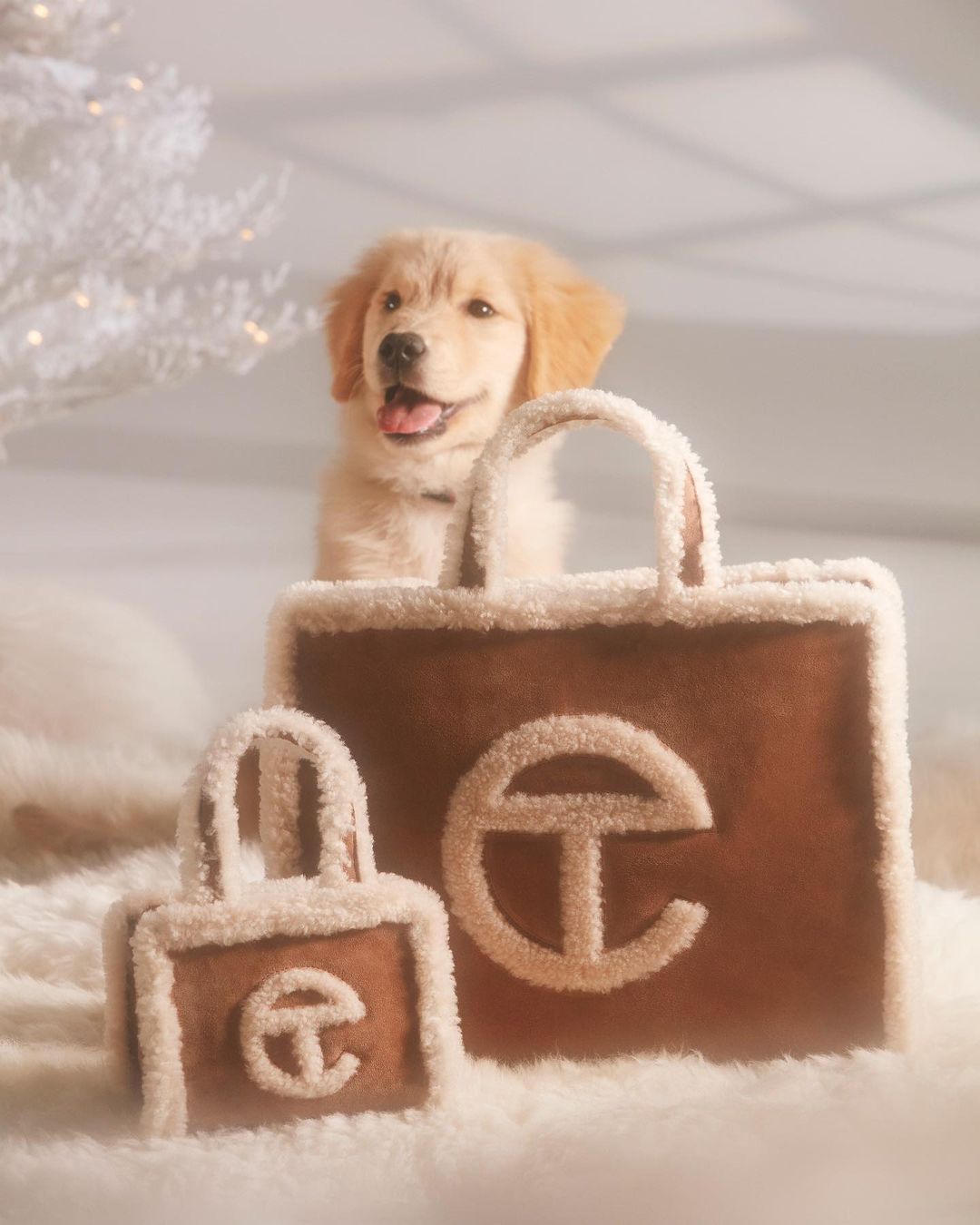 The Kardarshian-Jenner clan usually have their pulse on It accessories. So when we spotted Kylie Jenner's two-year-old daughter, Stormi, sporting Prada's Re-Edition 2005 Nylon mini bag, we naturally assumed it's the bag of the year. However, on closer inspection and validation by New York Times, we concluded that it was in fact, Telfar's shopping tote. Yes, a US$ 150 tote overtook the demand for It luxury bags because of its simplistic design, easy accessibility, and support for the black community. Plus, their recent collaboration with UGGs gives the so-called 'Bushwick Birkin' a cosy makeover in chestnut suede shade with creamy shearling trimmings.