With over 1 billion users, Tik Tok has amassed a community of trendsetters and game changers. Predominantly used by under 30 consumers, the entertaining short videos are setting the pace for fashion trends across the globe.
The controversial app might be banned in India but that doesn't stop us from following the Tik Tok-ers in search of entertaining and addictive fashion videos. The app might have been replaced with Instagram Reels by Indian Gen-Z users but that doesn't negate its global impact and how it's continuing to lead fashion trends. So whether you're trying to copy one of the dance videos or do transition videos, the Tik Tok's fashionable formats are hard to ignore. Here are the fashion trends that are changing the global trend forecast and still, making their way to India.
Tie-and-dye
View this post on Instagram

The inky hues of this Tik Tok trend are everywhere – from co-ords, night suits, lounge dresses to Louis Vuitton's new campaign with American rapper, 21 Savage. A tie-and-dye lounge set, bowling hats, cycling and a cool background music – Virgil Abloh's new collection is inspired by the colours of the summer sky and captures the pulse of the Tik Tok generation. The tie-and-dye trend might have been started as a DIY during the 2020 lockdown but it has exponentially grown to a fashion trend that's hard to miss or skip this season.
Distressed jeans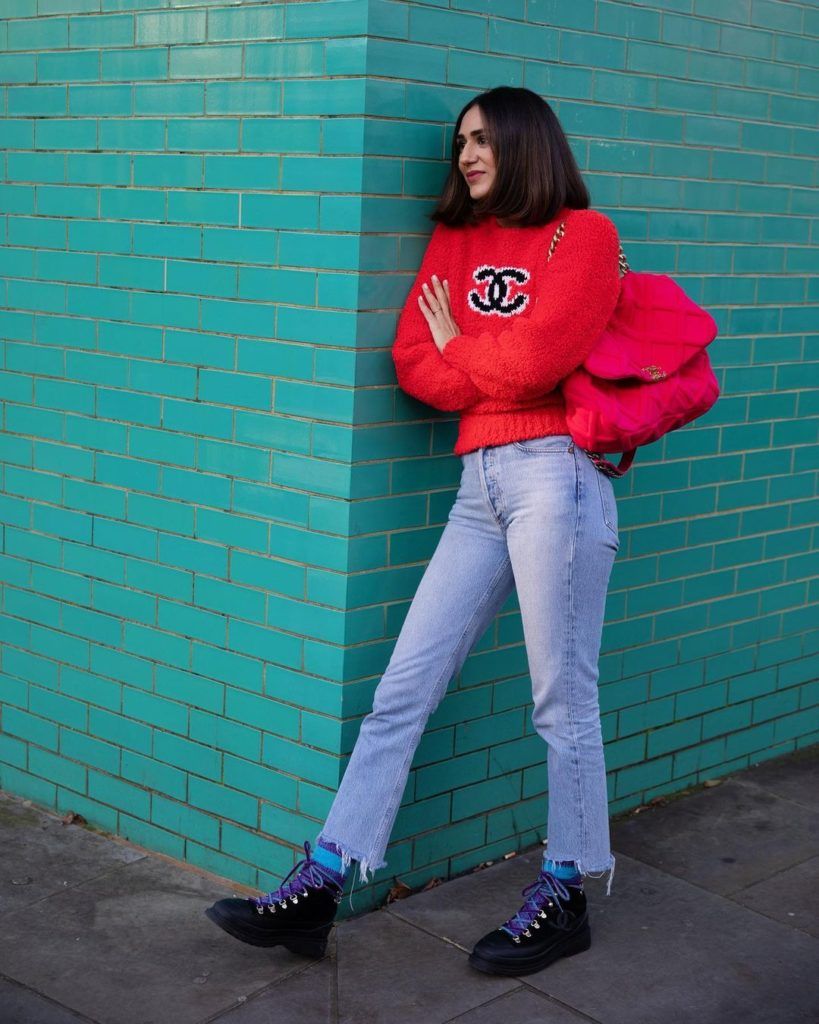 Tik Tok dance challenges aren't always an easy feat to conquer so it's essential that you do so in denims with a laidback Cali vibe. High-waisted distressed jeans that are airy and laidback are a must-have for any Tik Tok content creator.
Sweater Vests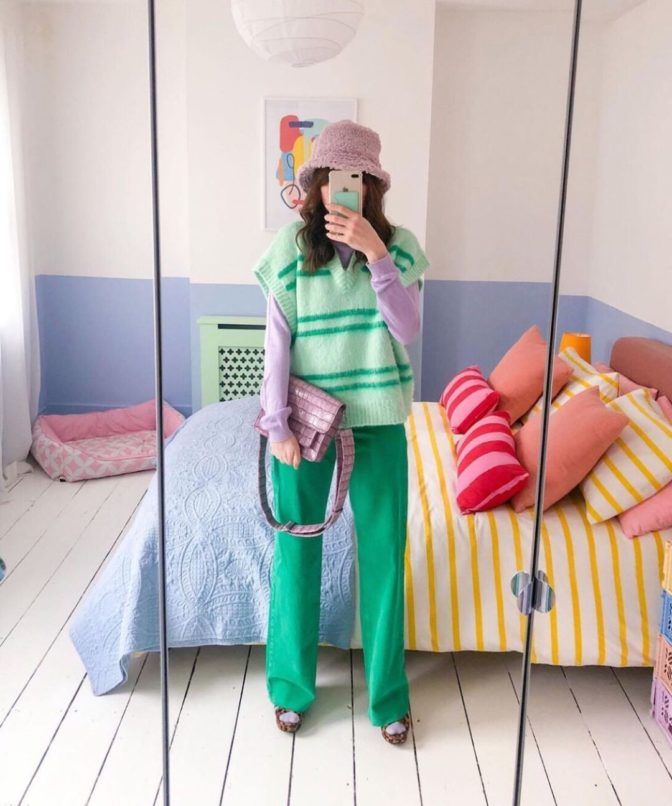 Harry Styles had all Tik Tok-ers taking out their knitting needles to copy his colourful patchwork JW Anderson sweater. Over the course of the year, this affinity to knit work has switched to grandfather-like sweater vests. Worn over white shirts or knitted dresses, the fuzzy sweater vest is an easy way to add colour and dimension to a sleek look.
Silk scarf tops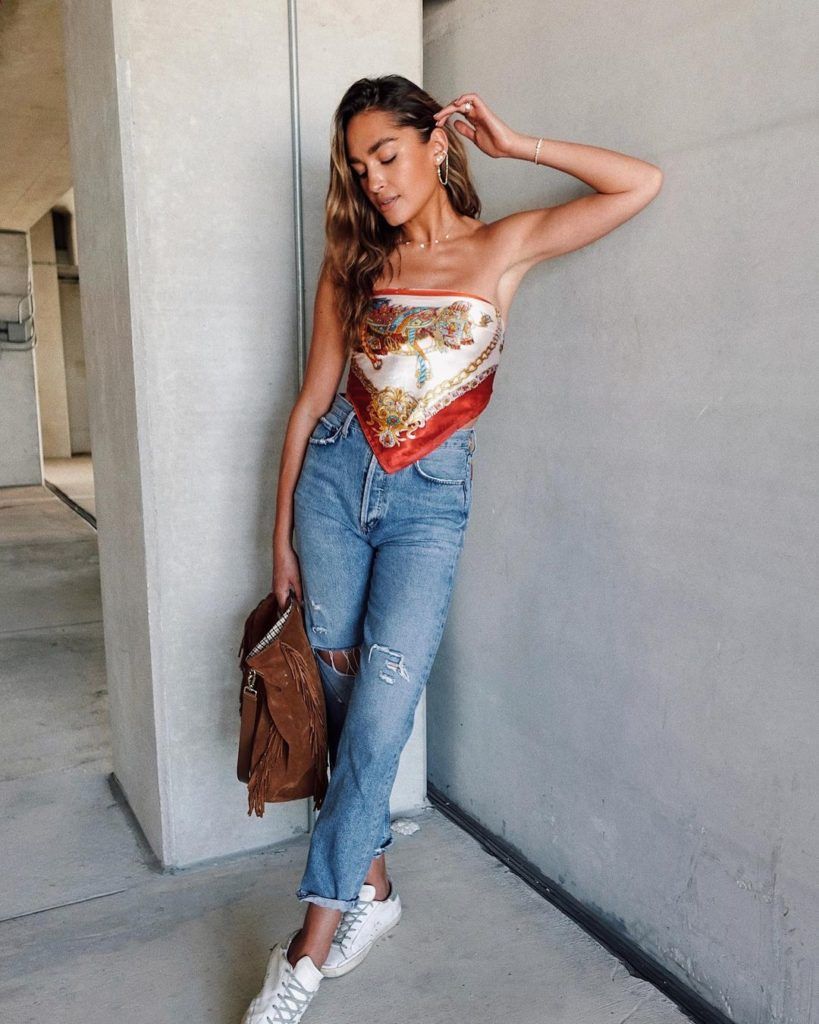 It started as 'multiple ways to wear a scarf' and now bloomed into a full-fledged style. A throwback to the early 2000s trend, silk scarf tops became a must-try look for all fashion influencers and also transitioned from DIY to a on-the-rack style.
Oversized everything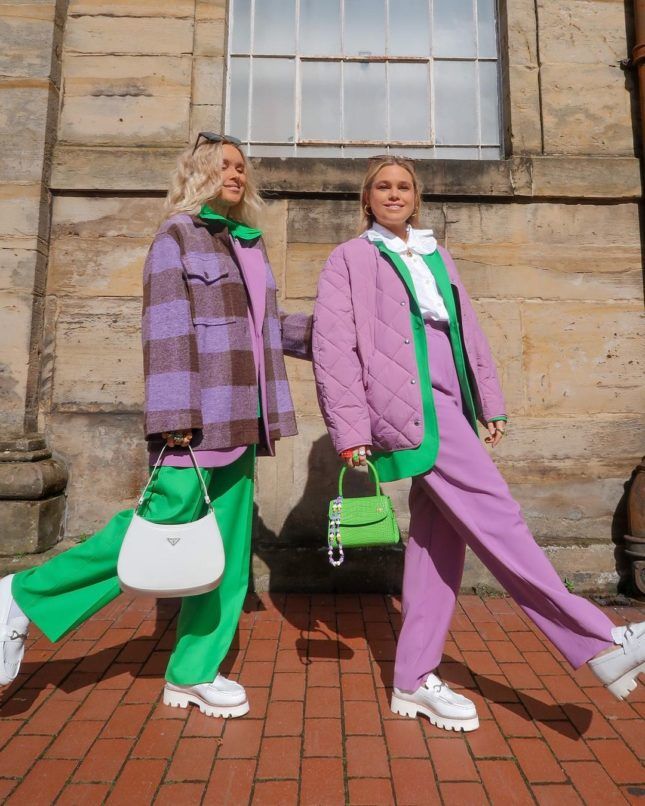 Sweatshirts or jackets, whether your style is laidback WFH or hit the streets in fluorescent power suits. Oversized clothing via Tik Tok styling video made a major impact on our fashion choices.
Barely-there sweater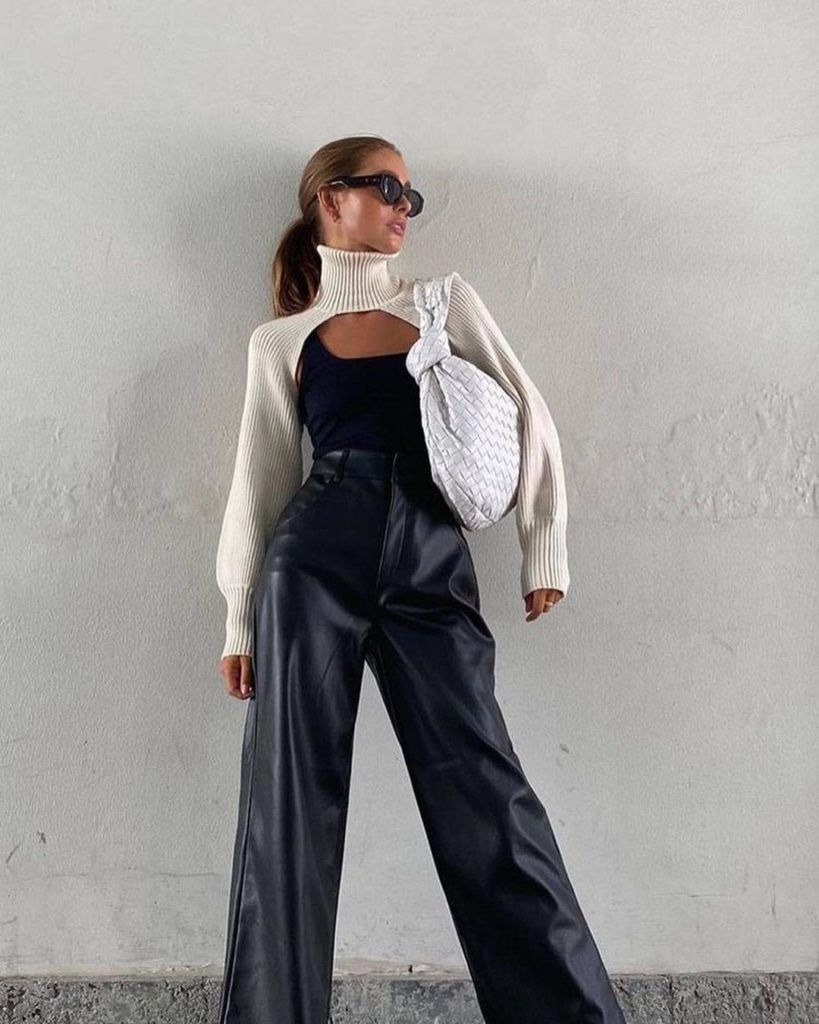 If you look around you'll see the barely there sweater, also known as the turtleneck bolero shrug on Zara and high street racks everywhere. The purpose of this trendy style might be dubious but it's impact undeniable. Allowing Tik Tok style stars to layer up without actually doing so, the bolero shrug is designed for those looking for a minimal layering style for in between days.
Sexy cut-outs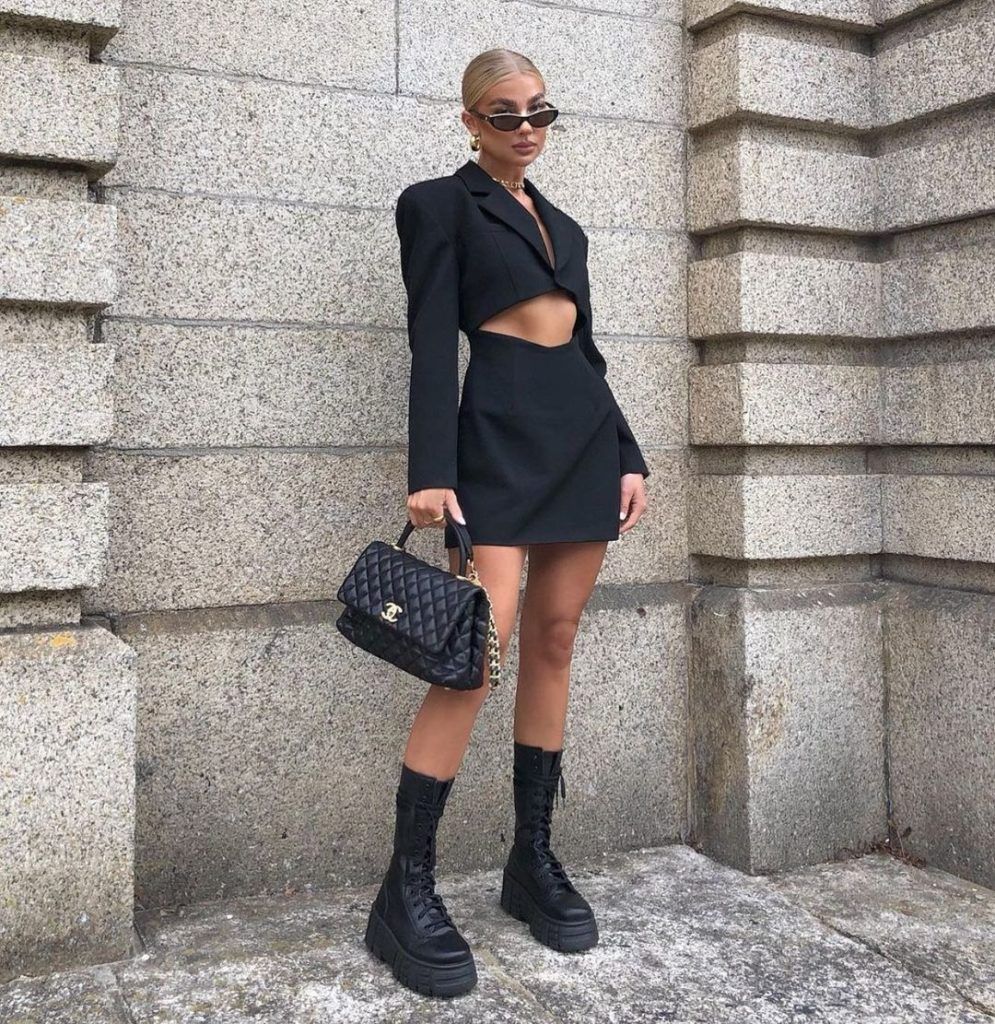 An unexpected show of skin is always a sexy addition to any outfit causing cut-outs to make a fashionable return. Cut-out tops 2.0 are sleek, minimalistic and have seen wide acceptance on international runways. Fitted bodices, subtle slashes and revealing collarbones – they are high on our wishlist.
Mini tennis skirts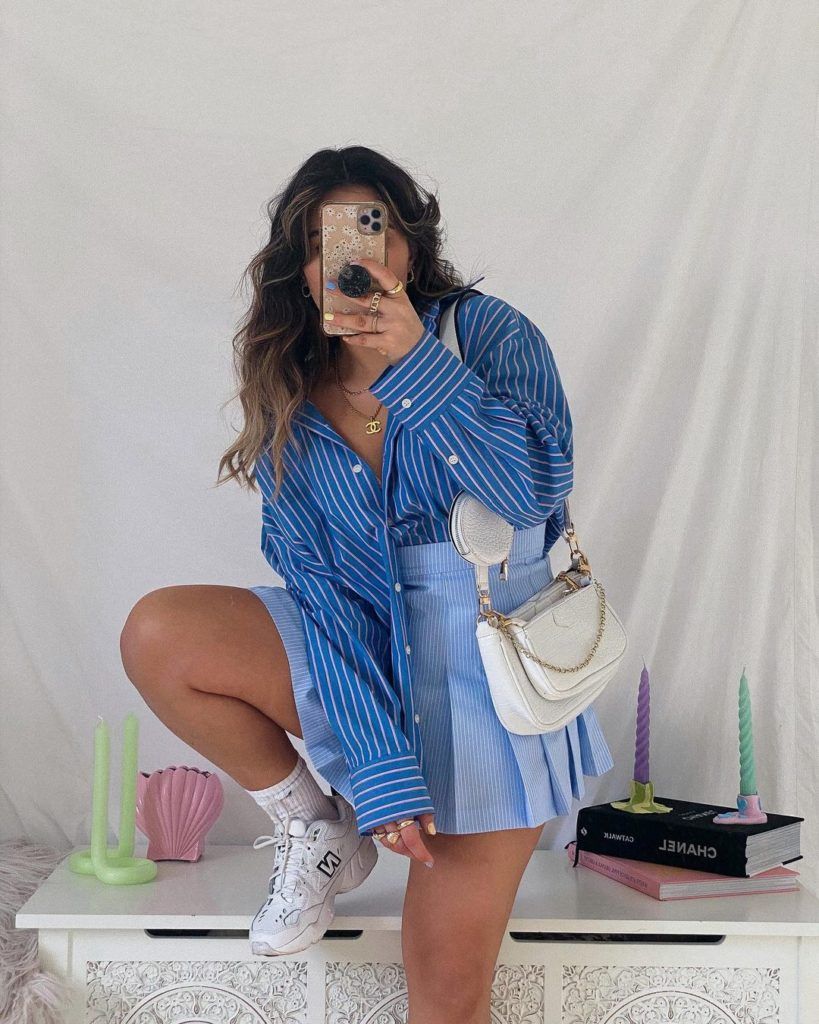 Whether you're thinking back to Britney Spears' high school uniforms or Serena Williams tutu-style one, short flouncy tennis skirts are the accessory of choice for many Tik Tok dance videos. High on visual impact and adaptable to grunge or preppy styles, the tennis skirt has really upped its style game this season.