Due to the current circumstances, sustainability in fashion needs to be reimagined. Taking lead are these Indian labels that are making recycling their core concept.
As we navigate through a crisis, the consumption choices we make will define the fashion post-COVID-19. While Indian labels such as Doodlage, Injiri, and Pero have already kept responsible production practices at the core, there is a bracket of new labels that are lending sustainability their own meaning. We bring you our edit of lesser-known labels experimenting with recycling.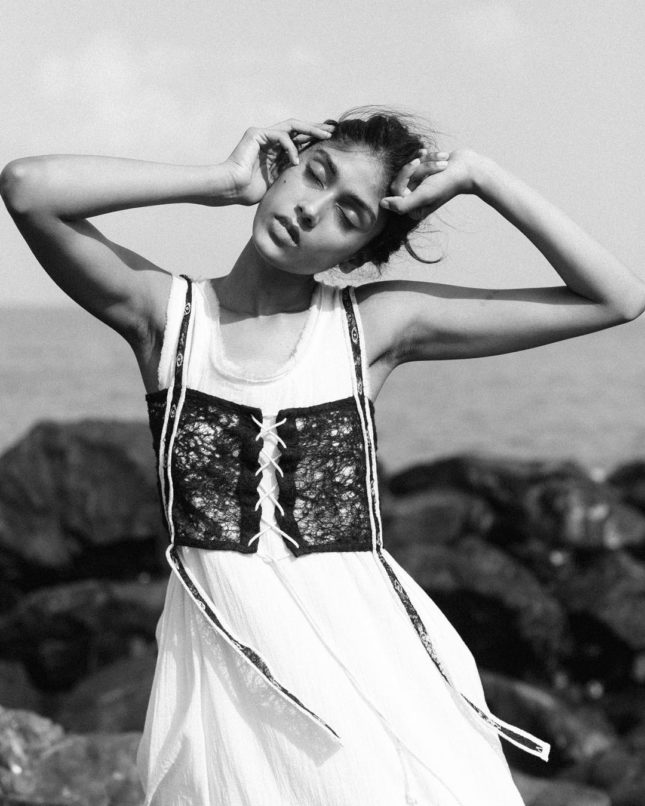 Mridu Mehra and Shruti Bhardwaj of Bias believe in making fashion fuss-free and sustainable. One look at their clean silhouettes will cement the fact. Think deconstructed shirts, jackets, and skirts with minimal stitching, darts, and closures. Besides this, they also recycle the waste material from their studio to be stitched in those pieces. They have also been using yarn made from recycled plastic to create polyester fabric in a practical and sustainable way.
Pre-stitched versatile saris define designer Rashmi Varma and Malika Verma Kashyap's label Kumari. In the brightest hues of hot pink, reds, and even rust and black, Kumari puts a cool spin to traditional saris. They source vintage saris from textile dealers and various family collections to fashion their iterations of sari dresses using darning techniques. Think reworked Banarasi and brocade. To give their pieces a new twist, they use various kinds of embroideries and dyeing processes. If you want to walk the line between tradition and sustainability, this your label.
Launched by Akhil Nagpal in 2019, AKHL is promising new entrant among Indian labels using recycling. It was at Central Saint Martin when Nagpal started working with upcycled monofilament yarns (yarns made of single solid filament) and created iterations of the same to design outfits which can easily double as pieces of art.
His work is characterised by unconventional materials. Think discarded fishnets, embroidery heavy pieces featuring zari work created with upcycled glass yarns. Complex upcycled materials and use of a wide range of processes including hand weaving, traditional Indian hand embroidery, hand printing, applique, and spectrum dyeing define AKHL.
Their USP is to explore recycling and upcycling. Though other aspects of sustainability such as good working conditions and fair wages also drive Neumann to create a more responsible brand. She ensures that all the waste material from different parts India is used fruitfully to create beautiful shawls and fabric jewellery.
Her brand starts with the identification of the upcycled materials and then collaborates with NGOs, and other women's cooperatives to carry forward the production. They source tattered silk saris and work around them to create statement pieces. In 2012, they are started creating sari bead necklaces using scraps from Kantha scarves and shawls. Since then, a number of artistic versions of neckpieces have been created.
A Parsons graduate, Juhi Melwani's street-inspired pieces fit well between the cool and the handmade loop. Imagine sleeveless jackets, trousers, and oversized shirts featuring interesting illustrations, embroidered by local artisans using recycled materials and various Indian techniques. Be it packaged waste, discarded home decor materials, recycled paper fabrics, grain sacks, or discarded shirts, Melwani ensures the usage of recycled materials in every detail. All this is used to create interesting patchwork and 3d applique, which give the garments a couture-like precision.